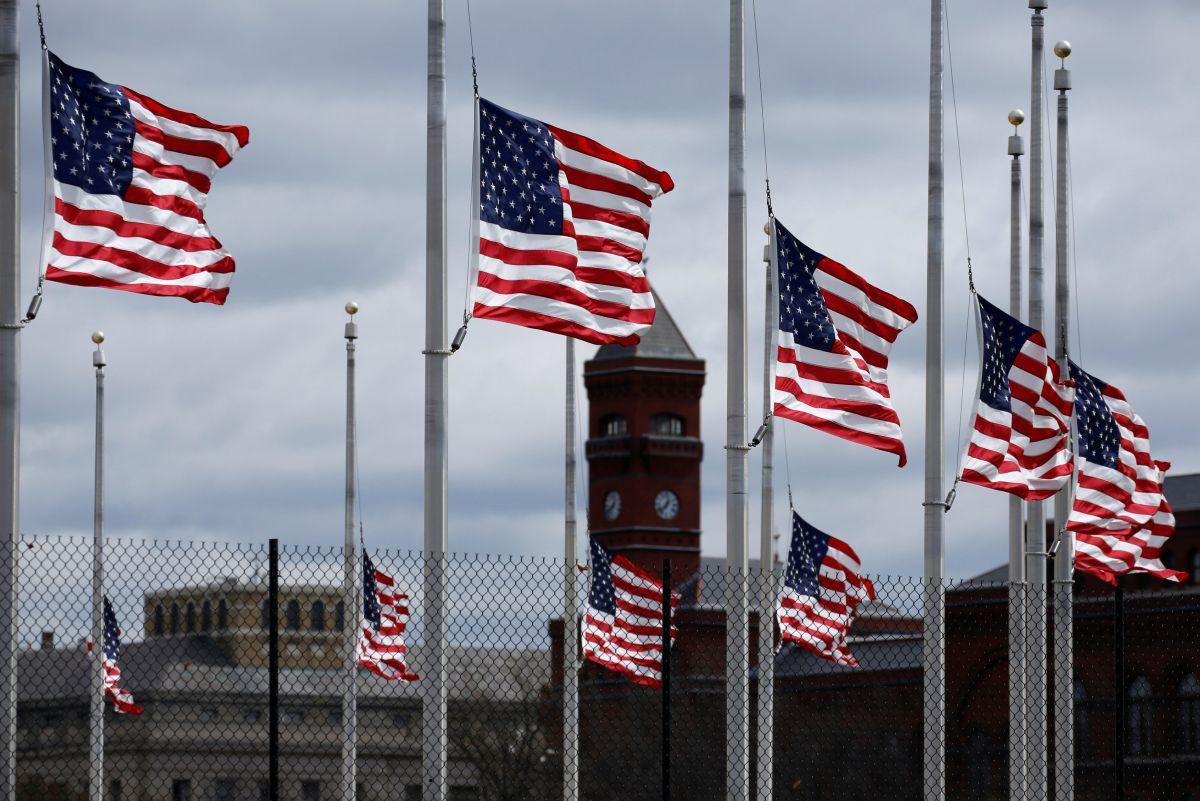 REUTERS
The U.S. Department of State has announced that 27 countries and NATO have decided to expel 151 Russian diplomats over the poisoning of the Russian double agent, Sergei Skripal, in Salisbury, the UK, earlier this month.
"Alongside our own announcement, you've seen the unprecedented wave of similar actions and expulsions taken by other governments, our global partners, and our allies," Spokesperson for the U.S. Department of State Heather Nauert said at a briefing in Washington, D.C., on March 27. "The United States, the United Kingdom, NATO, and now 25 other countries have so far announced the expulsions of 151 Russian personnel."
"To highlight for you – and I can provide you this list, and I'll just read a few of those countries who, in concert with the United States and the UK, of course, are working together on this: Ukraine deciding to expel 13; NATO, we learned this morning, 7; France, 4; Germany, 4; Poland, 4; Canada, 4; Lithuania, 8; the Czech Republic, 3; Moldova, 3, we just learned about that today; the Netherlands, 2; Denmark, 2; Albania, 2; Italy, 2; Spain, Australia, both 2; Romania, Estonia, 1 each; Latvia, Croatia, Sweden, Macedonia, Norway, Hungary, Finland, and Ireland, 1 each for those countries; and we've just most recently learned of Belgium deciding to kick out 1. The United Kingdom, of course, deciding to expel 23," she said.
Read alsoUkraine expels 13 Russian diplomats over Skripal poisoning – Poroshenko
According to her, together, these steps constitute the largest single expulsion of Russians ever ordered by the United States. "It is a mark of how seriously we take the threat that Russia poses, and an indication of our readiness to impose further costs to respond to this and other reckless and destabilizing actions," she said.
It is a "testimony of how seriously the world takes Russia's ongoing global campaign to undermine international peace and stability, to threaten the sovereignty and security of countries worldwide, and to subvert and discredit Western institutions."
Yet, she said, the door to dialogue with the Russian government remains open; but if Russia wants to improve relations, it needs to first acknowledge its responsibility for this attack and cease its recklessly aggressive behavior.
According to foreign media outlets, Skripal and his daughter were found unconscious on a bench near a shopping center in Salisbury, 120km southwest of Britain's capital, London, on March 4.
Skripal, an ex-military intelligence officer from Russia, was accused of spying for the UK, imprisoned in 2006 and then exchanged for Russian citizens accused of espionage in the United States.