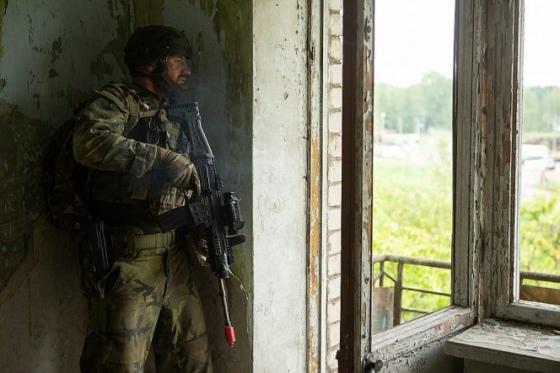 Gatis Dieziņš, Ministry of Defense of Latvia
The Latvian military have worked out the "Ukrainian scenario" during the Namejs 2018 drills in the city of Jekabpils.
According to legend, groups of well-trained men approached the city council, demanding a change of power in the city and the whole country, provoking clashes with the police. In response, the Latvian army raised battalions of the National Guard and special forces, Europeiska Pravda reports with reference to LA.lv.
The military emphasize that it was the allegedly unarmed local rallies that laid the start to the seizure of power by Russian saboteurs in Ukrainian cities of Donetsk and Luhansk.
Read alsoWar in Ukraine answers question why NATO must expand - media
The suppression of "clashes" in Latvia was also worked out by the allied Polish military.
Servicemen, officers of the Interior Ministry structures, representatives of the allied armies are all taking part in the Namejs 2018 drills. In total, the number of troops involved reaches some 10,000 people. The role of opponents is played by troops of NATO Allies. The exercises will last until September 2.