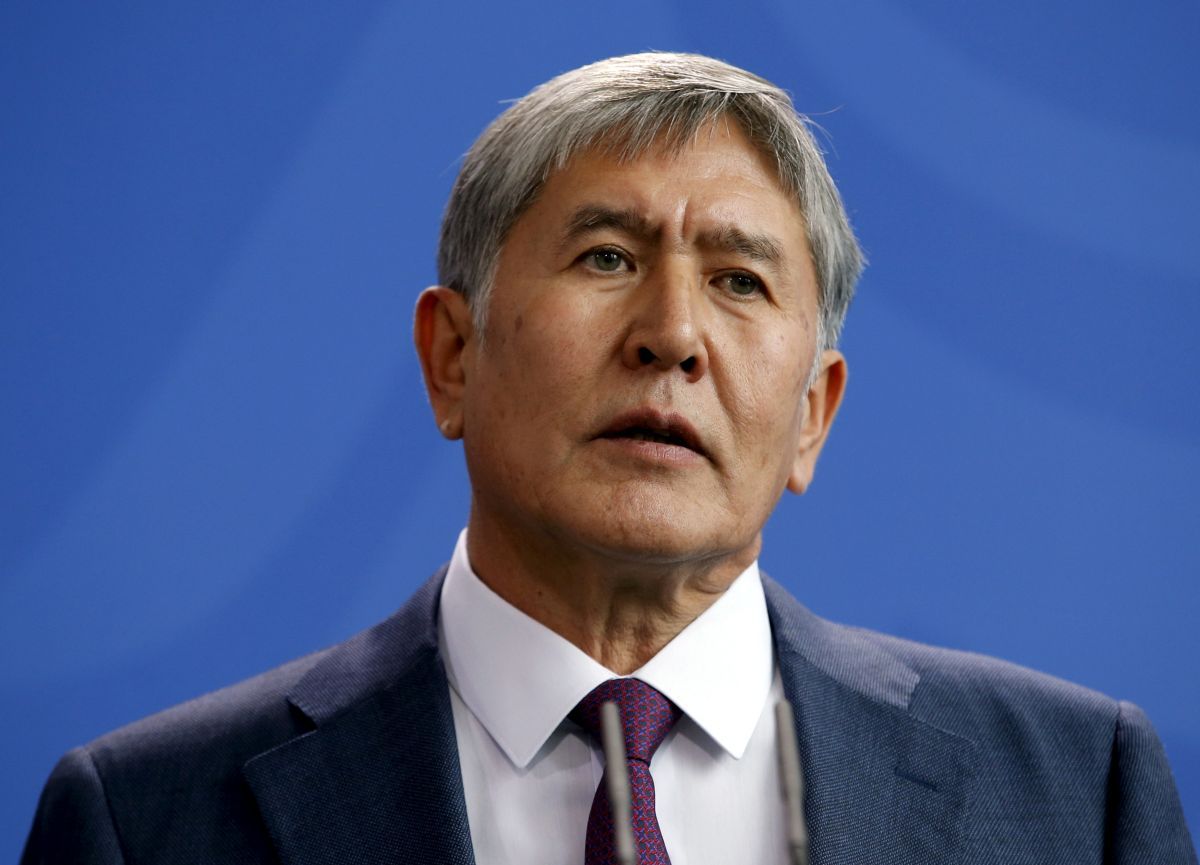 REUTERS
After a botched raid on Wednesday, Kyrgyz security forces returned to detain former President Almazbek Atambayev
Kyrgyzstan's political crisis slipped into a second day on August 8, with government forces moving once again to detain former President Almazbek Atambayev, The Diplomat reported.
The former president has been detained after a second raid, echoed by local media outlets stating the former president has surrendered.
On Wednesday evening, Kyrgyz special forces attempted to detain Atambayev, who has been ignoring multiple subpoenas from the Interior Ministry. The raid went poorly, with the former president's supporters rushing to his defense. The State National Security Committee (SCNS or GKNB) released a statement saying that its forces were equipped with rubber bullets, but Atambayev's supporters fired back with weapons of their own. The fighting left one dead from a gunshot wound — Usenbek Niyazbekov, a deputy commander of the SCNS special forces — and another senior police official in a coma. Eighty sustained injuries, according to Health Ministry officials. Atambayev's supporters also took half a dozen special forces troops hostage, releasing them late in the day on August 8.
Kyrgyz President Sooronaby Jeenbekov returned early from vacation after the August 7 operation went off-kilter. At an extraordinary session of the National Security Council on August 8, Jeenbekov blamed Atambayev for the violence.
Read alsoRFE/RL: One dead as Kyrgyz forces leave ex-president's compound, hostages freed (Video)
Atambayev, in typical style, fired back in remarks of his own. "Yesterday they did not say they came to take me for questioning, they came like gangsters and started shooting at people. For one or two months I have been saying that I will use arms to protect myself if somebody dares to trespass upon my home. I have a pistol that I received as a gift and a rifle."
Kyrgyz authorities have summoned Atambayev three times; Kyrgyz law permits the forcible detention of a person who refuses two subpoenas.