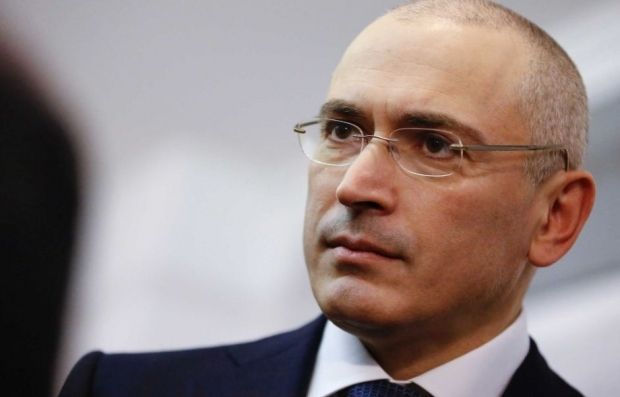 REUTERS
Speaking on December 9 from London, where he took questions from journalists in Moscow and London in a live broadcast via YouTube, Khodorkovsky said "the revolution must be peaceful," according to RFE/RL.
The former oligarch vowed to do everything he can to "make the revolution as peaceful as possible."
"With the absence of fair elections and other mechanisms for legal change of power, the only way to change things is revolution," Khodorkovsky said. 
Read alsoRussia's Khodorkovsky charged in absentia with murderKhodorkovsky charged that Russian President Vladimir Putin's government has brought the country into international isolation. 
"We are dealing with a full-fledged unconstitutional coup," Khodorkovsky said, citing an ongoing crackdown by Putin's government against democratic institutions and political dissent in Russia.
He also said Putin and his associates must be held accountable for their actions.
He said Russia's future presidents should not be allowed to serve more than two terms and should be prevented from any attempt to prolong their power