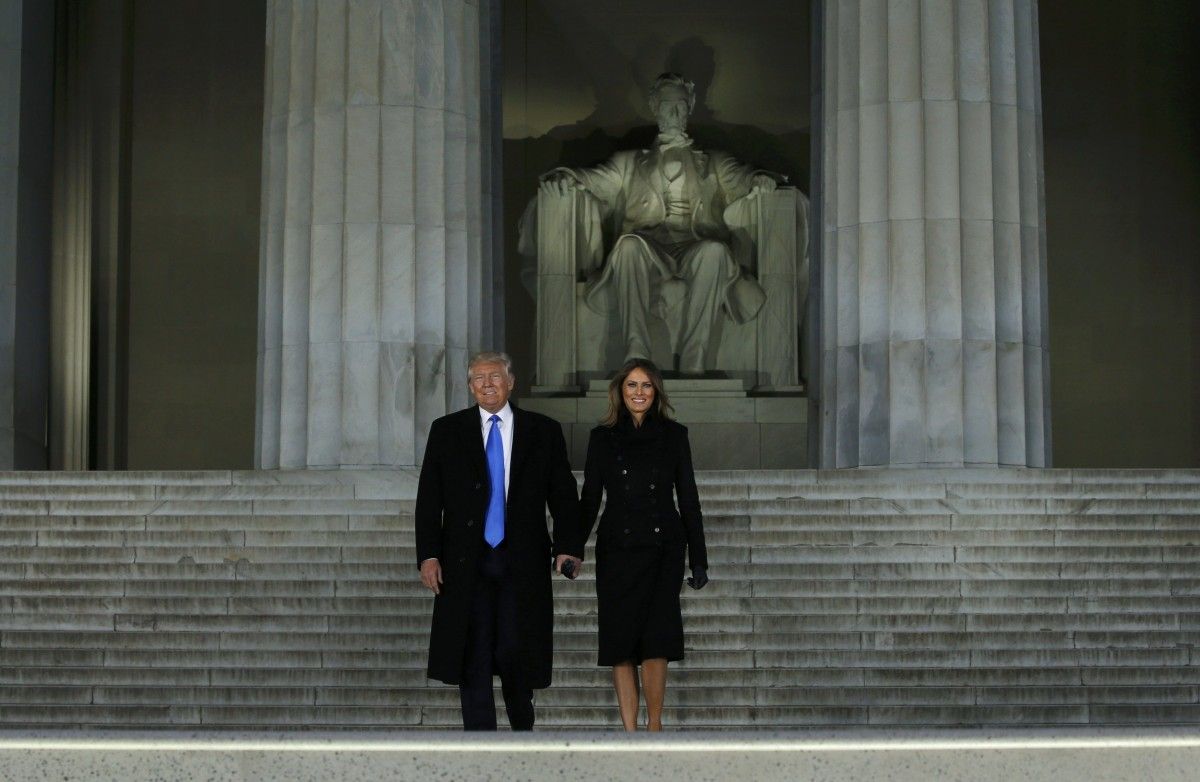 REUTERS
While speaking of unity on the eve of his inauguration, Trump was readying a raft of dramatic measures to roll back policies of his predecessor, Barack Obama, through a series of executive orders targeting Obama's climate-change regulations, immigration liberalization moves, international trade agreements, and restrictions on energy development, RFE/RL reported.
"We're going to unify our country," Trump told a cheering crowd of thousands in front of Washington's Lincoln Memorial after a concert that ended in a burst of fireworks.
Read alsoPoroshenko speaks of plans to meet Trump"We're going to do things that haven't been done for our country for many, many decades," he said. "It's going to change, I promise you."
As thousands of Trump supporters filtered into Washington to participate in gala inaugural events and thousands of opponents came to protest his ascendance, Trump payed thanks to the millions who voted for him and made his upset election possible.
Read alsoBloomberg: Russia fears Trump won't be such a great deal after all"It's a movement like we've never seen anywhere in the world," he said. "You're not forgotten any more... We're going to get it turned around. We're going to bring our jobs back."
Trump's aides said his first hours in office would be marked by dramatic action and that his inaugural address would be shorter than many made by past presidents.