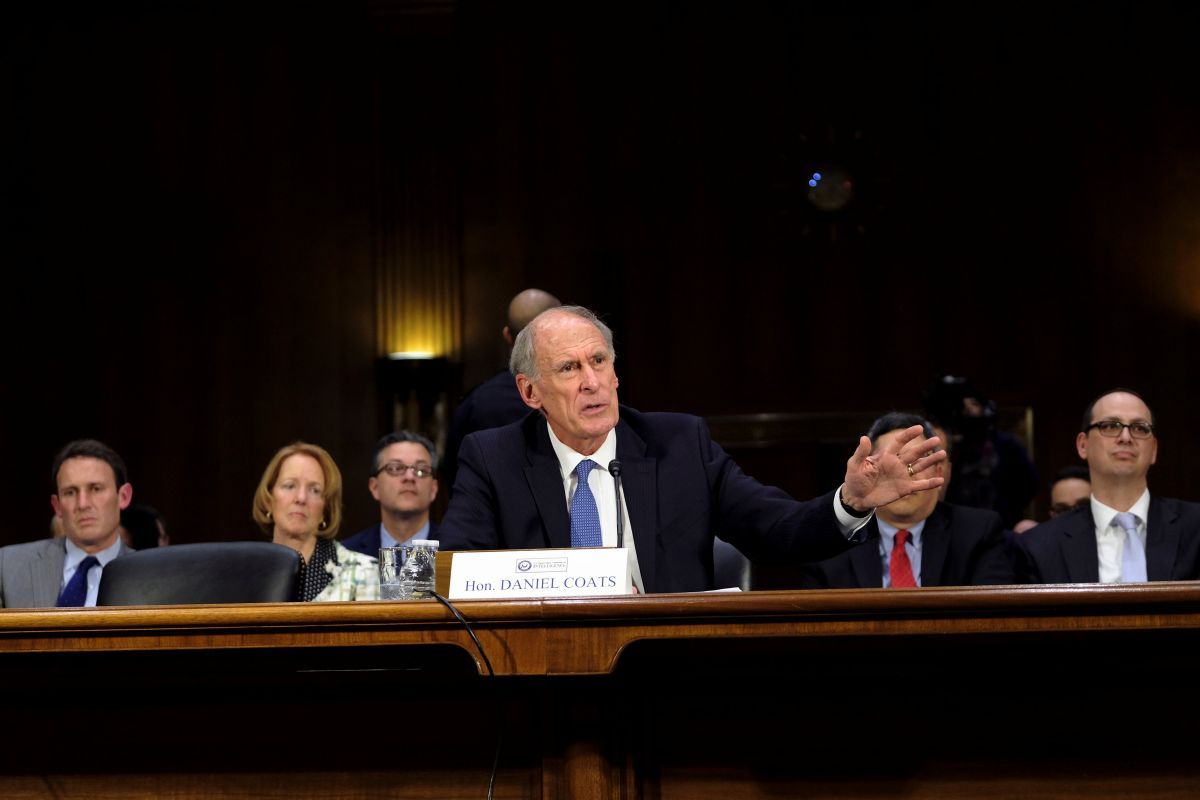 REUTERS
"I think this is something that needs to be investigated and addressed," former Republican Senator Dan Coats told the Senate Intelligence Committee during his confirmation hearing to be the top U.S. intelligence official, according to Reuters.
Against the background of Trump's repeated praise of Russian President Vladimir Putin, which lead some in Washington to worry that he might not take a hard enough line in dealings with Moscow, Coats addressed that concern by listing activity by Russia, along with that of China and North Korea, as among the main challenges faced by the United States.
Read alsoBloomberg: U.S. Senate Democrat Durbin wants independent Russia probes"Russia's assertiveness in global affairs is something I look upon with great concern, which we need to address with eyes wide open and a healthy degree of skepticism," Coats said.
Although he was ambassador to Germany under President George W. Bush, Coats would be the first director of national intelligence who has not spent most of his career in the military, in intelligence agencies or as a diplomat.
Read alsoKlimkin does not believe in Trump-Putin "grand bargain" as contrary to any logic of American interests Coats, who is popular with Democrats and his fellow Republicans, is expected to be easily confirmed.