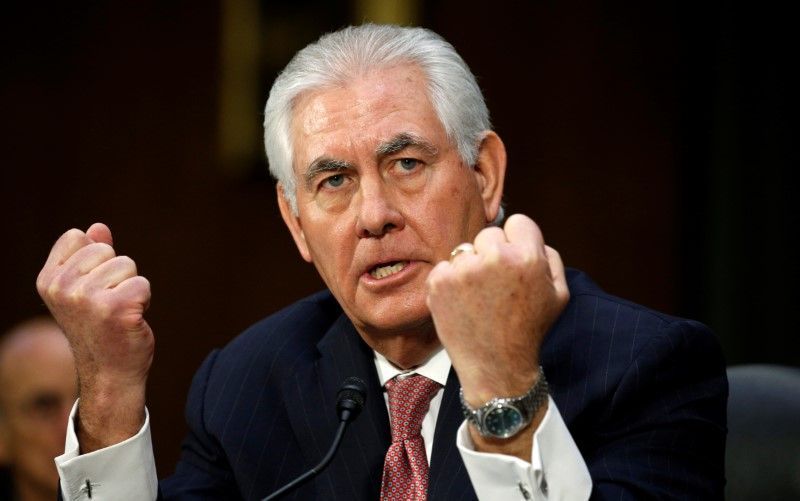 REUTERS
"All options" were on the table and the U.S. was exploring a "new range of diplomatic, security and economic measures," Tillerson said, BBC News reports.
North Korea has sparked concern with recent missile and nuclear tests.
Read alsoN. Korea says missile launch targeted U.S. bases in Japan – mediaMr Tillerson spoke shortly after visiting the Demilitarized Zone which divides the two Koreas.