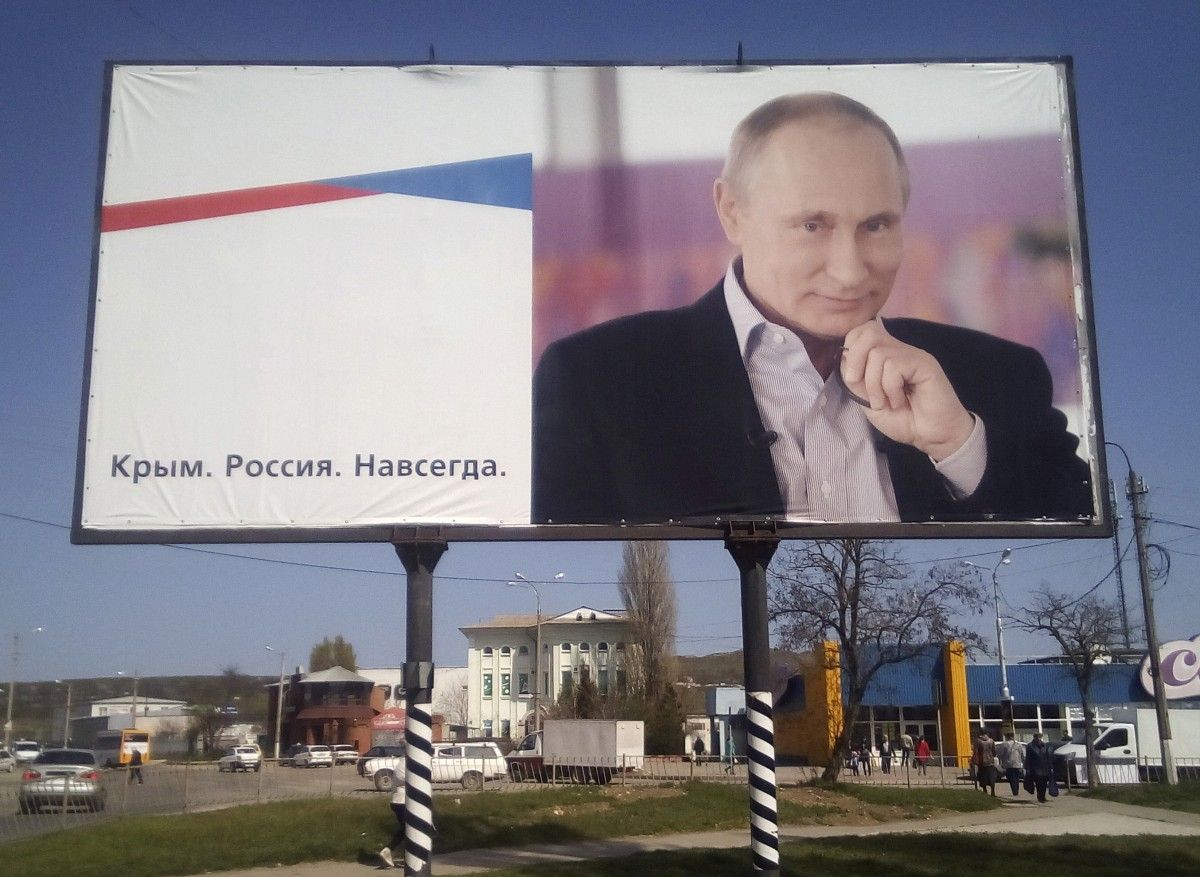 REUTERS
The textbook was developed TELC (The European Language Certificates) which is guided by the goals of multilingualism established by the Council of Europe and the European Commission, according to the TELC website, Europeiska Pravda reports.
Read alsoUkraine angered as Geography textbook shows Crimea as part of RussiaThe erroneous image of the annexed Crimea appeared in the "workbook" intended for the training of foreigners who immigrated to Germany and had to integrate into the society (language level B1.1).
The textbook's political map of Europe shows Crimea painted in the colors of Russia. It is noteworthy that the authors do not deny the territorial integrity of Cyprus.
Read alsoCuba textbooks show annexed Crimea simultaneously as part of Ukraine and RussiaIn Germany, TELC acts on behalf of the Federal Ministry of the Interior in cooperation with the Goethe Institute, developing tests in German language for immigrants. The company also issues similar tests for Austria with the support of the Ministry of Internal Affairs of Austria.
Passing such tests is part of the integration courses for migrants, allowing them to qualify for a residence permit.
Europeiska Pravda applied for a comment to TELC and reported this incident to the Ukrainian Foreign Ministry, which promised to find out the details and demand that the publisher fix the error.
The Foreign Ministry also recalled that it had launched a special project late 2015, to collect messages about errors regarding Crimea in foreign publications and seek their elimination.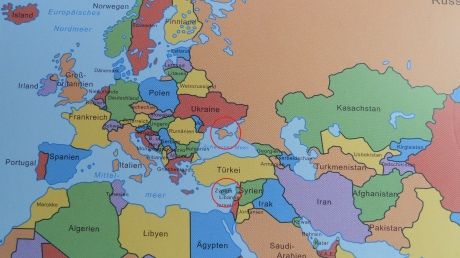 Europeiska Pravda