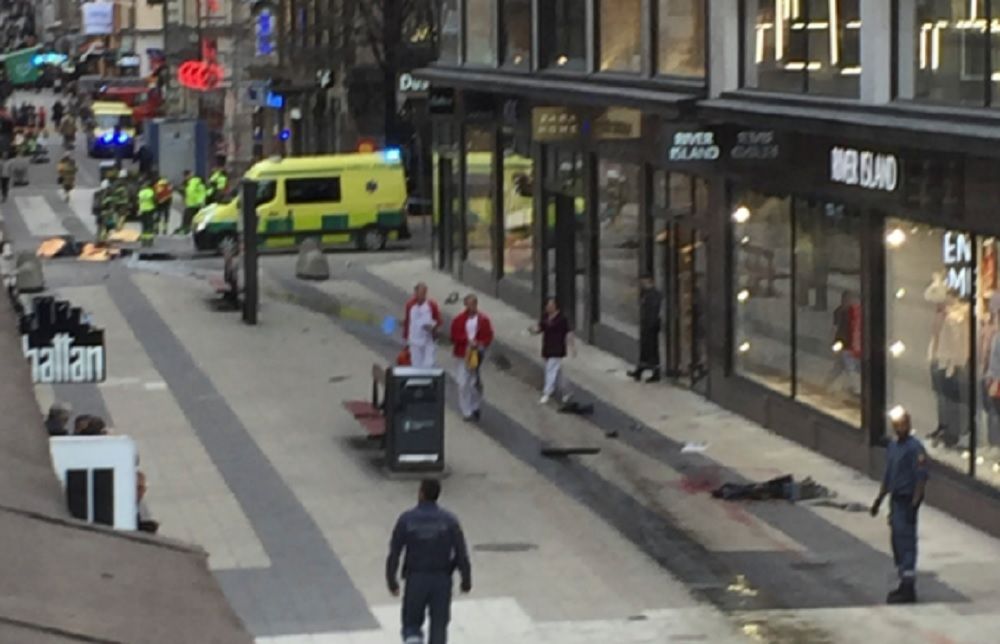 REUTERS
Shots have also reportedly been fired, the BBC reported.
Swedish police said a number of people were injured.
The incident took place on Drottninggatan (Queen Street), one of the city's major pedestrian streets, just before 15:00 local time (14:00 GMT).
Witnesses told local media they saw a truck driving into a department store window, and they have seen people on the ground.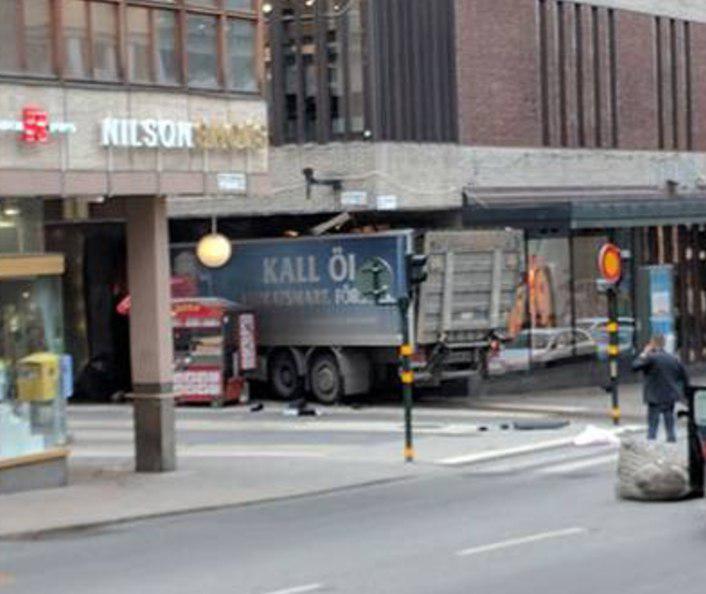 Photo from Аftonbladet