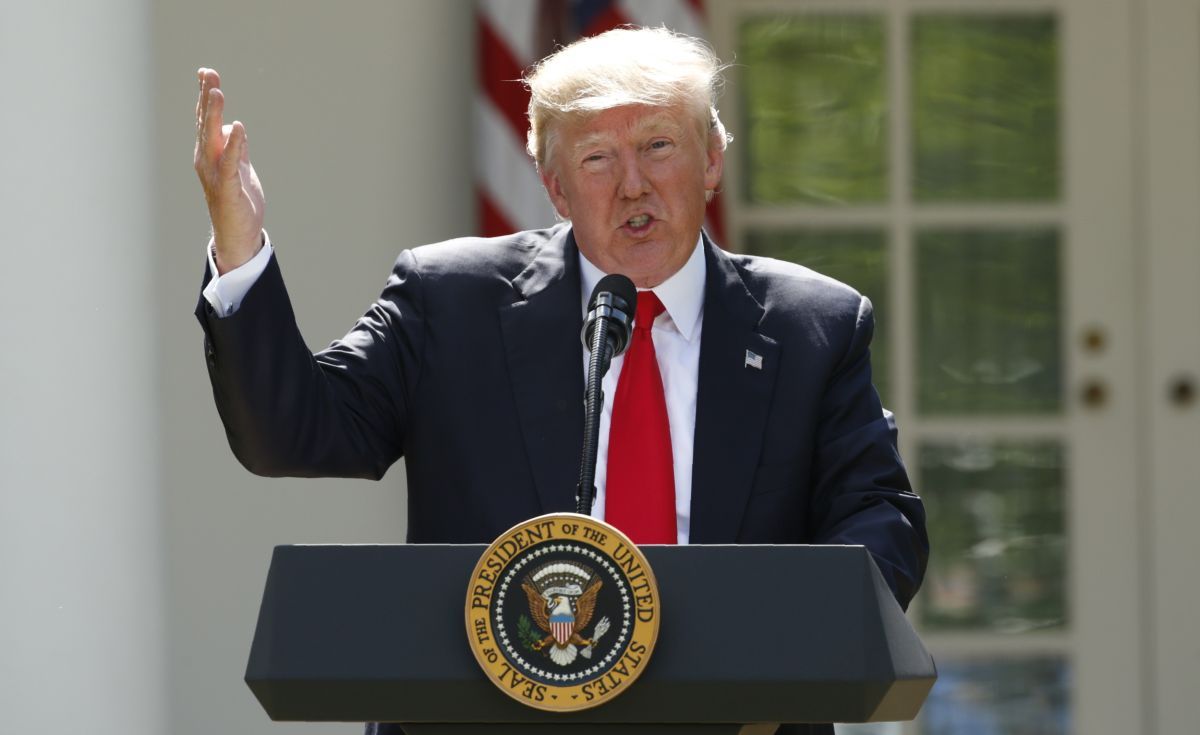 REUTERS
The article, known as the collective-defense clause, stipulates that an attack on any member is an attack on all. It was invoked for the first time in response to the September 11, 2001, terrorist attacks, Business Insider writes.
Five sources told Politico on Monday that U.S. Secretary of Defense Jim Mattis, national security adviser H.R. McMaster, and Secretary of State Rex Tillerson worked with Trump on the speech for weeks and pushed hard for the Article 5 language to be included after viewing later drafts in which it had been taken out.
Lower-level members of Trump's national security team, meanwhile, were blindsided, according to the report.
"There was a fully coordinated other speech everybody else had worked on" — and it wasn't the one Trump gave, a White House official told Politico. Another national security source told Politico that the team "didn't know it had been removed."
"It was only upon delivery," the person said.
Read alsoNATO may open its tenders to UkraineTrump said in his speech that the US would "never forsake the friends that stood by our side" in the aftermath of the 9/11 attacks. But he did not explicitly endorse Article 5, as every US president since Harry S. Truman has when speaking outside NATO headquarters.
Instead, Trump used the speech largely to lecture representatives from nearly two dozen member countries for not meeting their "financial obligations" to increase defense spending to 2% of gross domestic product.
It is unclear whether Trump deleted the line of his own volition or whether advisers such as Steve Bannon or Stephen Miller — each of whom views NATO with deep skepticism — pressured him to take it out.
But it is indicative of how much influence the antiglobalist faction of the White House — led by Bannon, the former chairman of the far-right website Breitbart News — has over Trump, who has shown a willingness to discard the advice of his more politically experienced advisers in favor of guidance from a small group of unseasoned but loyal confidants.
Read alsoPutin vows response to "eliminate threat" if Sweden joins NATO - mediaTrump's omission left current and former NATO officials reeling, with many speculating that Russian President Vladimir Putin would be overjoyed by it.
"Putin will be thrilled at Trump's refusal to endorse Article 5," Tom Wright, the director of the Center on the United States and Europe and a fellow in the Project on International Order and Strategy at the Brookings Institution, said at the time. "Unimaginable under any other president."