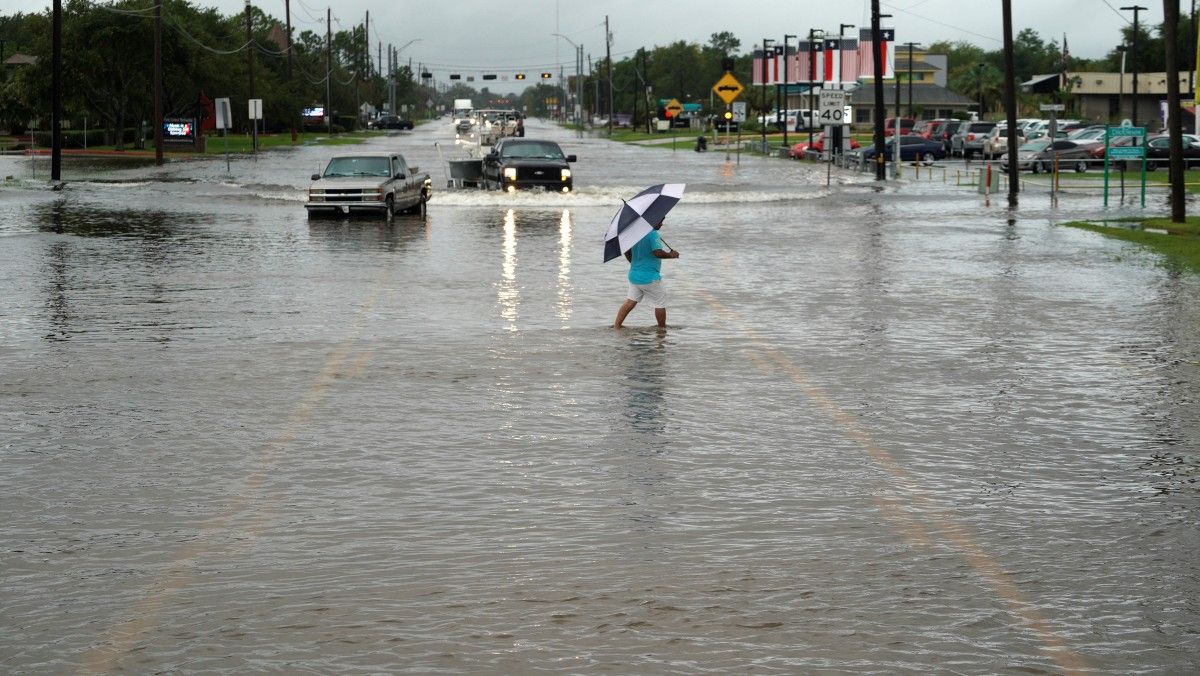 REUTERS
The four children and their great-grandparents likely died Sunday afternoon while attempting to escape floodwaters in a van, authorities said, Fox News wrote.
The van sunk after it got swept away by the floodwaters of the Greens Bayou. The driver – the children's great-uncle – managed to escape. He told everyone to get out of the van using the back door, but the van quickly sank, KHOU reported.
Texas officials said Monday that so far at least 14 people have died, but feared that the death toll likely to increase once the water level recedes and further search will be conducted, My Statesman reported.
Houston city officials said around 6,200 people are currently staying in shelters – with Houston Mayor Sylvester Turner claiming the city is after another facility to act as a "major shelter."
Texas Gov. Greg Abbott, in the meantime, mobilized Texas National Guard to respond to Harvey – calling up all 12,000 members to aid in search and rescue missions and other disaster relief efforts.
Read alsoStorm Harvey: Houston battles 'unprecedented' floods – BBCIn a stunning show of Texas grit, volunteers are helping rescue Houstonians stuck in Harvey's path. Thirty to 40 people at a time are being loaded into dump trucks, trailers, boats and other large vehicles.
Flood victims are using their phone lights to signal volunteer rescue workers. Evacuees say 100 or more people are standing in the road, soaked to the bone, waiting for help.
Tens of thousands of people are still stuck as night falls and conditions on the ground worsen.
Harvey, which since has been downgraded to a tropical storm and is the most powerful hurricane to strike Texas in 50 years, reportedly moved into the Gulf of Mexico on Monday. Houston remains paralyzed and floodwaters reached many single-story houses in the city.
Further floods and torrential rains are expected, Reuters reports.