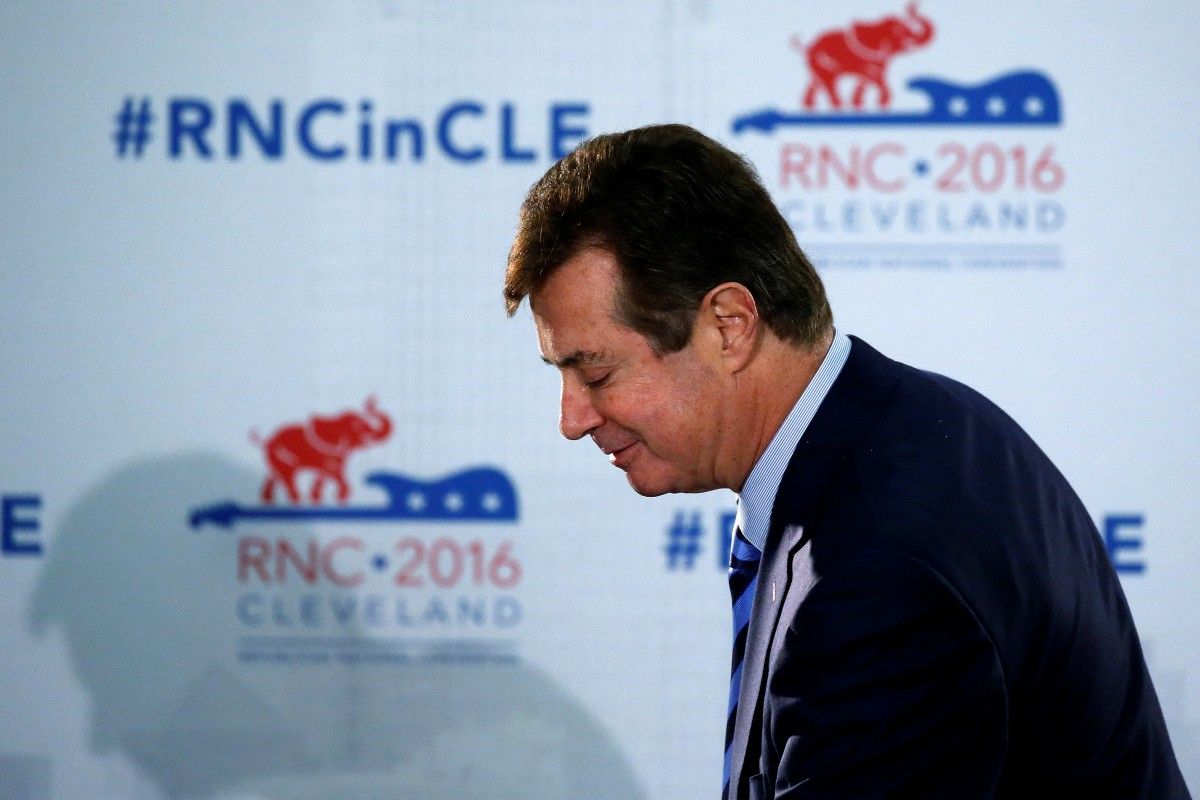 REUTERS
Less than two weeks before Trump cinched the Republican presidential nomination, Manafort offered the briefings to an intermediary, asking that the message be relayed to Oleg Deripaska, an aluminum magnate allied with Russian President Vladimir Putin and with whom Manafort had worked in the past, WP reported, according to The Hill.
"If he needs private briefings we can accommodate," Manafort reportedly wrote in an email sent July 7, 2016.
A spokeswoman for Deripaska told the Post that the email exchanges were scheming by "consultants in the notorious 'beltway bandit' industry."
Read alsoFBI suspects Manafort received up to $100 mln from Party of Regions, Russia - mediaAs reported earlier, FBI Director Bob Mueller and multiple congressional committees are probing whether there was any coordination between the Trump campaign and Russia as part of Moscow's efforts to swing the election. 
Manafort first drew attention over his work for a Kremlin-backed political candidate Viktor Yanukovych in Ukraine, and in August, federal investigators raided his home. 
Read alsoU.S. government wiretapped former Trump campaign chairman - CNNMueller's team has threatened Manafort with an indictment, according to The New York Times, and people close to Manafort reportedly believe Mueller is attempting to "flip" the former campaign chairman so that he will provide information on his former Trump associates. 
Deripaska is one of Russia's richest men and is believed to be one of the oligarchs to whom Putin turns most frequently. 
The documents now under review by Mueller and investigators number in the tens of thousands and also include emails that show Manafort waved off concerns by longtime Trump aide Hope Hicks that Manafort was not putting the candidate's best interests first.
In one April 2016 email, he instructs her to disregard questions from the Post about his relationship to Deripaska and a separate Ukrainian businessman, according to people familiar with the email. 
Manafort also told Hicks in a June email that he had never had any ties to the Russian government.
Hicks is now the White House communications director.