Trump-Russia: Michael Flynn admits lying to FBI – media
18:23, 01 December 2017
World
U.S. President Donald Trump's ex-national security adviser, Michael Flynn, has pleaded guilty to making a false statement to the FBI in January, according to the BBC.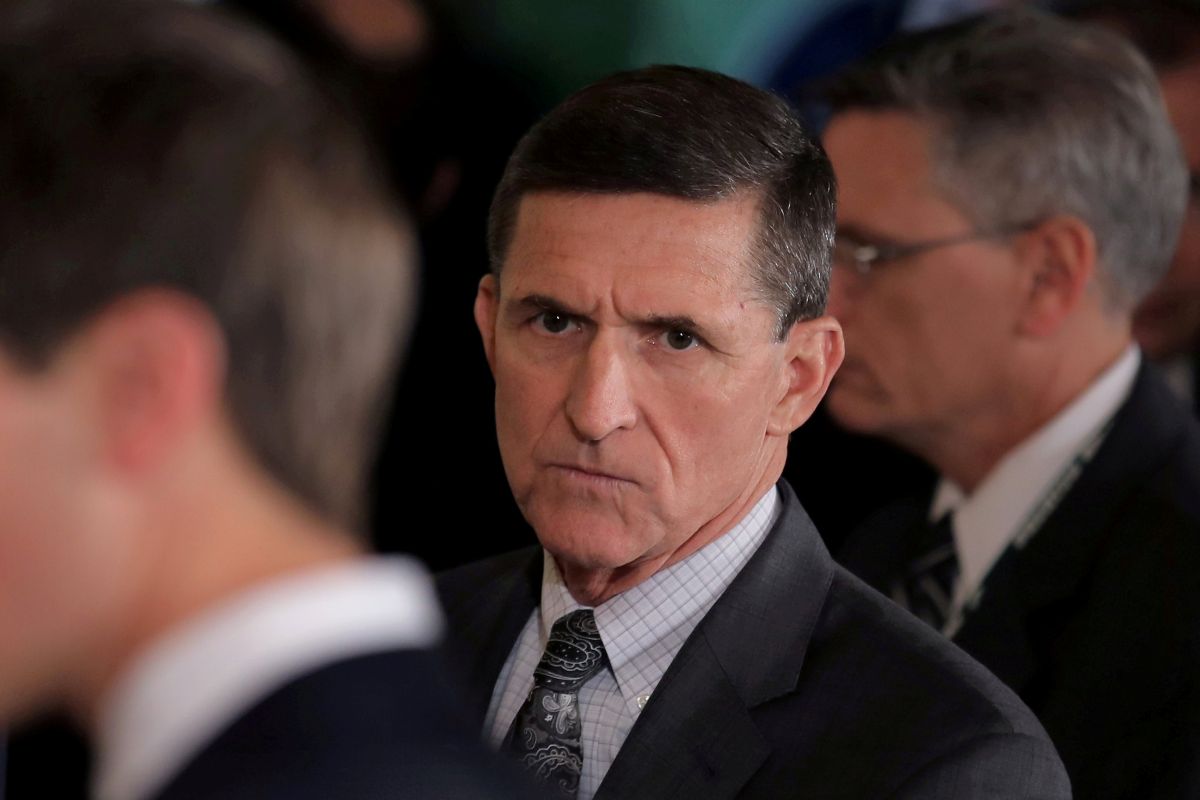 REUTERS
The charges were brought by Special Counsel Robert Mueller, as part of his investigation into alleged Russian meddling in the 2016 U.S. election, the BBC said.
Flynn arrived at court on Friday.
He admitted to one count of knowingly making "false, fictitious and fraudulent statements."
According to an AFP reporter, Flynn was asked by Judge Rudolph Contreras if he wished to plead guilty and responded with the words "Yes, sir". The judge continued: "I accept your guilty plea. There will be no trial and there will be probably no appeal."
Ahead of Friday morning's court session in Washington DC, he turned himself in to the FBI.
Flynn was forced to resign the following month after misleading the White House about meeting the Russian ambassador before Trump took office.
The former aide is the most senior member of the Trump administration so far to have been indicted by the Mueller investigation.
In October, Trump's former presidential campaign manager, Paul Manafort, was accused of conspiring to defraud the U.S. in his dealings with Ukraine. It also emerged that another ex-aide, George Papadopoulos, had pleaded guilty to making false statements to FBI agents.
Just over a week ago, U.S. media said his legal team had told the president's lawyers they could no longer discuss the case, prompting suggestions that he had begun co-operating with prosecutors. If confirmed, that would indicate Flynn's lawyers have reached a plea bargain.
Read alsoRFE/RL: Former Russian Ambassador Kislyak joins parliamentAccording to the charge sheet, Michael Flynn is accused of falsely telling FBI agents that on or about December 29, 2016, he did not ask Russia's then ambassador to the U.S., Sergei Kislyak, to "refrain from escalating the situation in response to sanctions that the United States had imposed against Russia that same day." He is also accused of failing to recall that Kislyak had later told him Russia was moderating its response to the sanctions as a result of his request and of falsely saying that on or about December 22, 2016, he did not ask Kislyak to "delay the vote on or defeat a pending United Nations Security Council resolution."
If you see a spelling error on our site, select it and press Ctrl+Enter