Memoral events across Ukraine on the anniversary of deportation of the Crimean Tatars from Crimea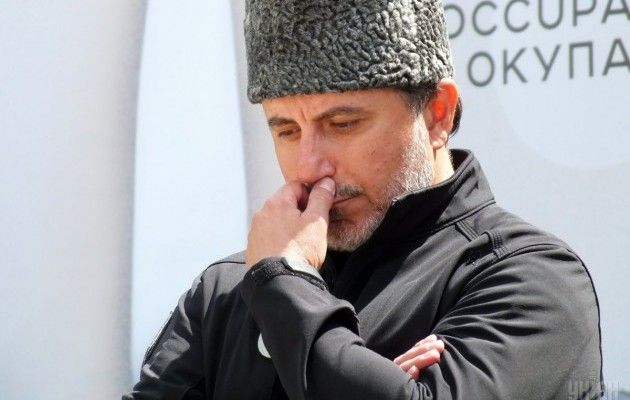 x
Memoral events across Ukraine on the anniversary of deportation of the Crimean Tatars from Crimea
фото: UNIAN
Today, a series of memorial events to remember the victims of deportation of the Crimean Tatar people were held across Ukraine.
Ukraine and the world on May 18 remember the victims of the genocide of the Crimean Tatar people. On this day in 1944, the Soviet authorities started expelling the indigenous people of Crimea to Central Asia.
This afternoon, the victims of genocide were remembered with a minute of silence. At the specified time, all Ukrainian TV channels and radio stations broadcast a special signal.
In the capital, the young activists made a live formation in the shape of the Crimean Tatar flag outside the National University this morning. A meeting in memory of victims of genocide is scheduled on the Maidan Nezalezhnosti Square. The National Opera of Ukraine will host a requiem concert. It is attended by Ukraine's top officials and the leaders of the Crimean Tatar people. Among the guests is Jamala, this year's winner of the Eurovision Song Contest with the entry "1944," telling a story of the deportation of Crimean Tatars.
Also, the memorial events were held in other cities of Ukraine - Henichesk, Chernihiv.
In addition, in the Parliament of Canada honored the memory of victims of deportation of the Crimean Tatars. The event was attended by the leader of the Crimean Tatars, Mustafa Dzhemilev.
In turn, the European Union called such actions inadmissible.
If you notice a spelling error, please highlight it with your mouse and press Ctrl+Enter