Week's balance: cuts in subsidies, completion of sowing campaign, and large privatization list
14:40, 05 May 2018
5 min.
317
The Cabinet decided to reduce the number of recipients of social assistance for utilities, having introduced new criteria for their provision; agrarians sowed 90% of the target area with early grains and leguminous crops; the Government committee decided on a list of large-scale state enterprises to put up for sale; and infrastructure minister Volodymyr Omelyan traveled in a second class rail car to inspect Ukrainian Railways - these are the main economic news of the outgoing week.
Having completed another heating season, the government is already thinking about the coming winter, new utility tariffs, and compensation for the low-income part of the population of the growing cost of these services. Last year, a record UAH 70 billion in budget funds was allocated for subsidy payments (while total revenues of the State Treasury amounted to UAH 720 billion). Now the Cabinet reasonably judged that such exorbitant expenses should be reduced as soon as possible and that the issue of subsidies should be brought to order. To this end, the government has introduced new rules for obtaining subsidies starting May 1. These criteria are expected to weed out recipients whose well-being allows them paying their bills on their own.
According to the new rules, starting May, subsidies shall be canceled for owners of apartments larger than 120 square meters and houses - over 200 sq. m (except for family-type orphanages and foster families), as well as for families who recently purchased a new car.
The Cabinet also took measures to identify "shadow" incomes of citizens, introducing an obligation to indicate in their tax reports the income from renting their apartments, while all those who are officially unemployed will be required to register with employment centers, otherwise - social protection agencies will automatically consider their income at a rate of three subsistence minimums (UAH 5,286).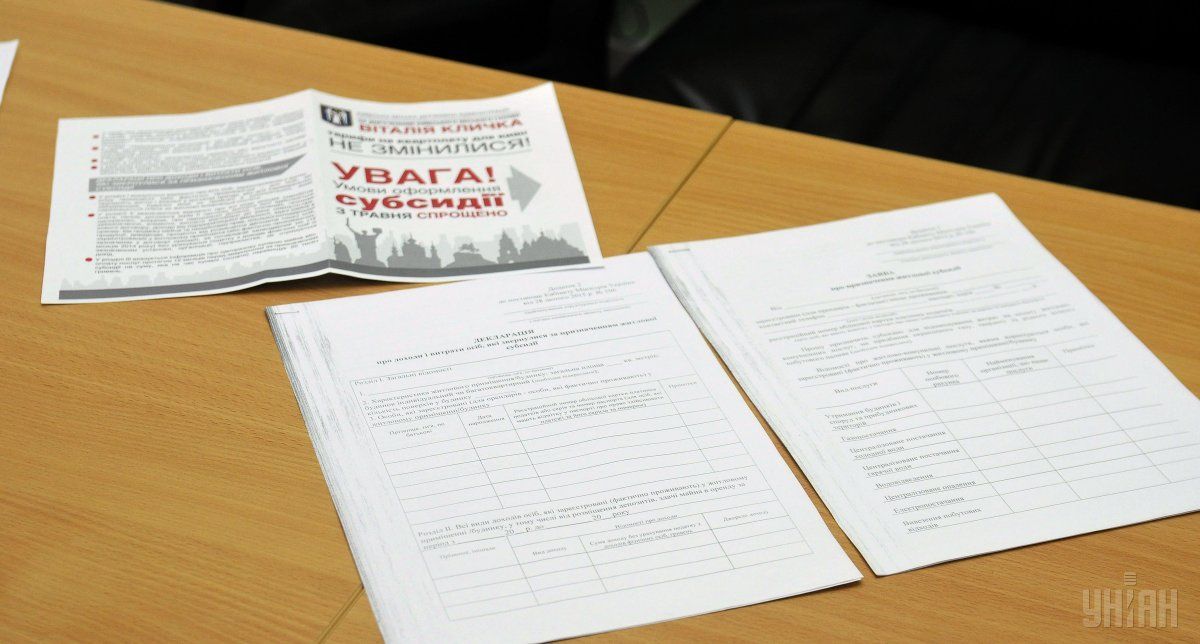 Photo from UNIAN
Besides, the government once again lowered energy consumption standards (on which subsidies are calculated). Since early May, the gas consumption standard has been reduced to 4.5 cubic meters per 1 square meter of living space, and for electricity - to 30 kWh per square meter.
In connection with the introduction of new criteria, the question immediately arose of the need to reissue subsidies. In response, the Ministry of Social Policy reported that most citizens will have their assistance package extended automatically and only 15-20% of recipients will have to re-apply.
Commenting on the innovations, Oleksandr Serhienko, director of Institute of the City research and analysis center, said that the only purpose of introducing new rules is to somehow curb the monstrous number of subsidy recipients that has reached 9.62 million households, that is, two-thirds of Ukraine's population.
"Innovations will yield no positive result. First, someone will lose their subsidy, but then another heating season will come, and the tide of new applications will hit again," Serhienko said.
The expert also drew attention to another problem, which is closely related to the provision of subsidies. Despite the support of low-income categories from the state, the population's debt on utility bills has never stopped growing, having already reached a record UAH 42.7 billion. It is better to deal with this debt before the heating season starts, which will apparently become one of the main "summer tasks " for Volodymyr GroYsman's government.
Another important objective will be to complete negotiations with Ukraine's key creditor, the International Monetary Fund, on the next tranche of the stabilization loan.
The main stumbling block in the negotiations is the issue of raising gas tariffs to the market level, on which the Fund insists. Speaking about gas, it is worth noting that Ukraine last month stopped taking it from underground storage facilities and intensified efforts to pile up reserves. As of May 2, gas was being pumped in USFs at a rate of 54 million cubic meters per day, while its volume already accumulated exceeded 8 bcm.
Sowing campaign completing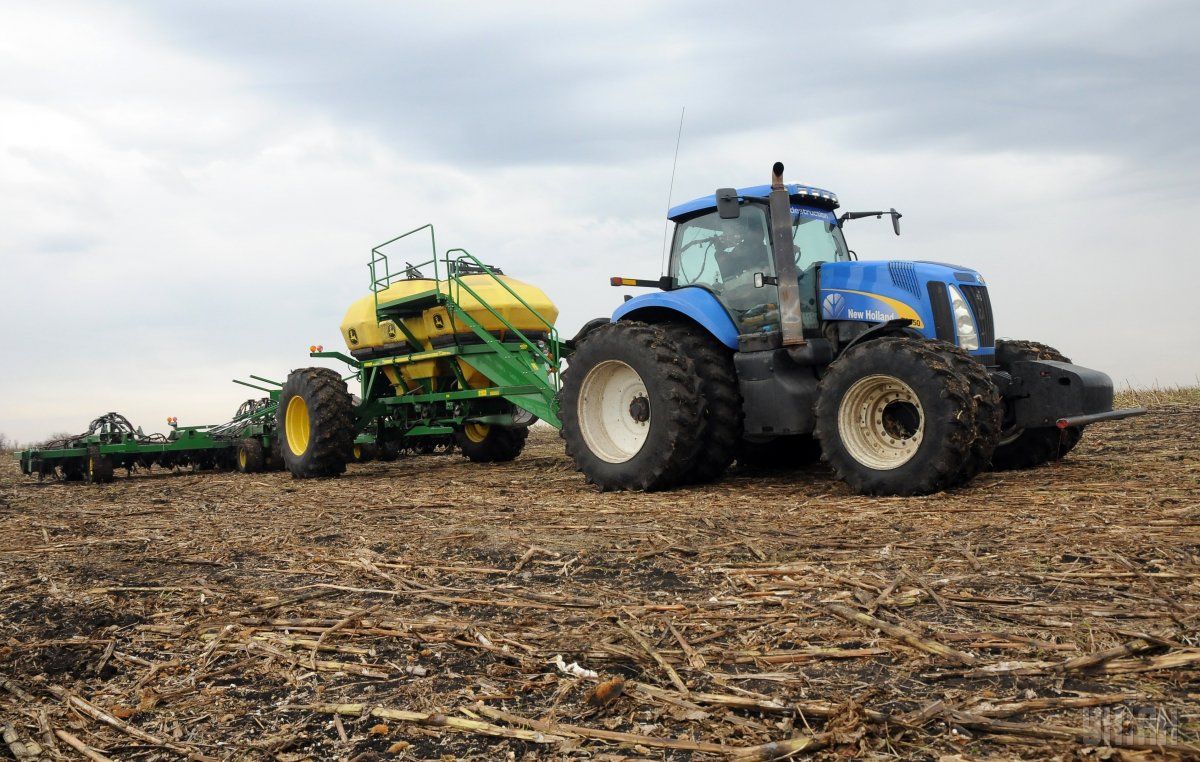 Photo from UNIAN
The unusually hot start of May accelerated the completion of the sowing campaign by Ukrainian farmers. According to the Ministry of Agrarian Policy and Food, agrarians already sowed early spring grain and leguminous crops in the territory totaling 2.2 million hectares, that is, 90% of the areas planned for these crops.
According to the ministry, 1.4 million hectares of spring barley were sowed (91% of the forecasted figure), 174,000 ha (85%) of oats, 152,000 ha (86%) of wheat, and 398,000 ha (94%) of peas.
In addition to early crops, the sowing of late spring crops is underway. As of May 2, 2.3 million ha (49% of the forecasted figure) of maize was sowed, 263,000 ha (87%) of sugar beet, 3.3 million ha (59%) of sunflower, and 439,000 ha (23 %) of soy. This year, farmers plan to sow crops on the territory totaling 27.2 million hectares.
Meanwhile, Ukraine's grain exports have been increasing steadily. According to the agrarian ministry, from the start of MY 2017-2018, 33.8 million tonnes of grains was exported from Ukraine, including 15.1 million tonnes of wheat, 14.3 million tonnes of corn, 4.1 million tonnes of barley, and 32,700 tonnes of rye.
"Export deliveries are going according to plan, there are no problems. This year we had slightly smaller crops, but it's still enough for domestic needs and for the foreign market," a ministry official told UNIAN.
Large-scale privatization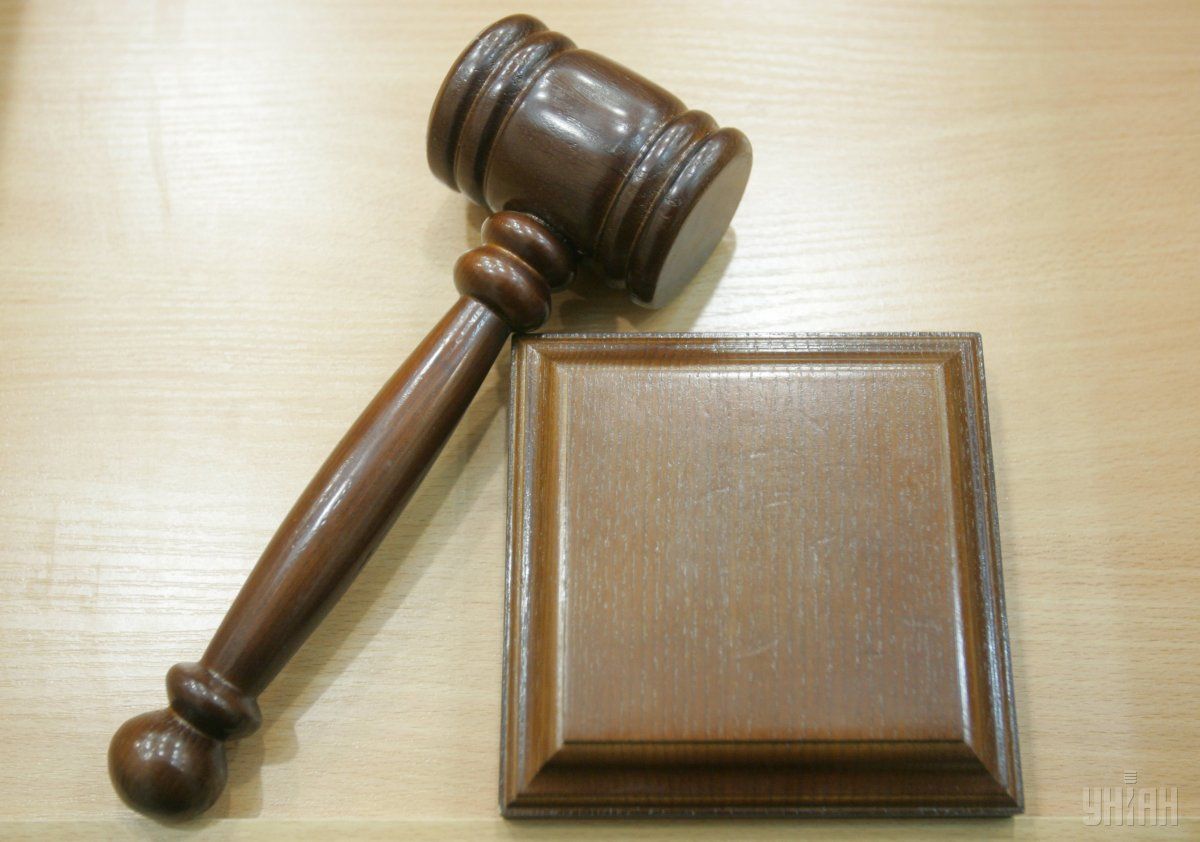 Photo from UNIAN
In the outgoing week, PM Groysman stated that the Cabinet intended to start serious and systemic work in the area of privatization. In support of these words, on May 3, acting head of the State Property Fund Vitaly Trubarov boasted that the government committee had approved a list of large enterprises whose state-owned shares are set to be offered for sale before the end of this year.
The list includes five regional energy companies (Ternopiloblenergo, Zaporizhiaoblenergo, Kharkivoblenergo, Mykolayivoblenergo and Khmelnytskoblenergo), power generating companies (Kherson TPP, Dniprovska CHPP, Kryvyi Rih HPP, Severodonetska CHPP, and Centrenergo), and other large industrial facilities such as Zaporizhia Titanium Magnesium Works, Turboatom, Electrotyazhmash, Azovmash, Odesa Portside Chemical Plant (OPP), and Sumykhimprom.
According to Trubarov, privatization of the three enterprises - Centrenergo, OPP and Sumykhimprom - will take place in accordance with the final provisions of Law "On privatization of state and municipal property" saying that "large" privatization should take place exclusively with the involvement of an investment adviser - a representative of an investment bank, which will provide an independent assessment of the asset being sold.
Such an approach should not allow repeating privatization experience of the 1990s, when most tidbits were sold for a pittance and often – through corruption-stained schemes.
The new legislation also cuts off from participation in biddings companies from the aggressor state, Russia.
Ministerial inspection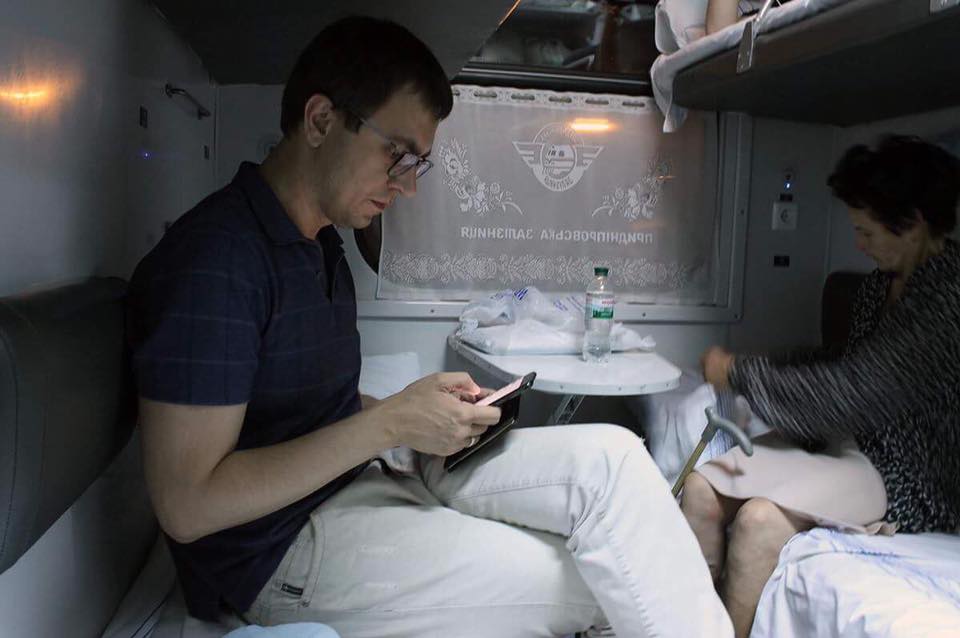 facebook.com/volodymyr.omelyan
Minister of Infrastructure Volodymyr Omelyan decided to start the working week from a trip to the southern regions of Ukraine. On May 1 he took a second class ticket on a train from Kyiv to Mariupol, having noted upon arrival a clean bed, clean railcar, and friendly service. At the same time, the official drew attention to the age-old problem of the lack of air conditioning.
"The only thing that bothers me is the lack of air conditioning (at +27 it's still tolerable, but it's not whenever it gets hotter), and WCs where you can see railway sleepers if you look down the toilet (no matter how many vacuum toilets cost, this should be dealt with)," the minister said.
The next day, Omelyan visited the Mykolayiv Railway Station where he was horrified to see that the building last saw major repairs a really long time ago. Impressed by what he saw, Omelyan announced plans to inspect all railway stations across Ukraine.
The minister recalled that the capital expenditures of Ukrzaliznytsia total UAH 26 billion, with part of the sum to be used for repairs of railway stations and railroad tracks. It was on the day of the ministerial inspection that Ukrzaliznytsia miraculously found money to allocate for the repair of the Mykolayiv station. According to the minister, the city will be able to rejoice over the renovated railway station as early as 2019.
Dmytro Sydorov
If you see a spelling error on our site, select it and press Ctrl+Enter