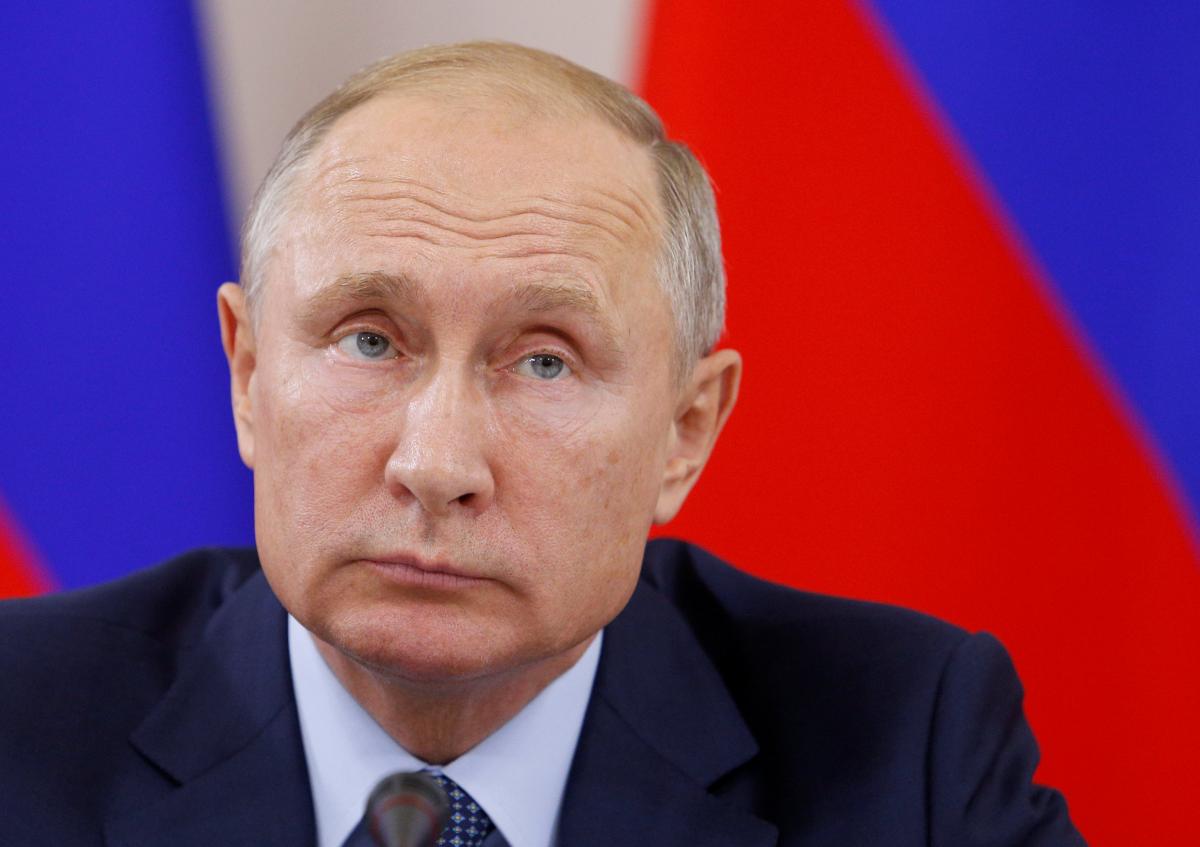 Sanctions against Ukraine Putin's losing bet
Russian President Vladimir Putin issued a decree with a very colorful title "On the application of special economic measures in connection with the unfriendly actions of Ukraine in relation to citizens and legal entities of the Russian Federation." UNIAN figured out who could be hit by sanctions and whether the restrictions would have an impact on the Ukrainian economy.
Overwhelmed by indignation at the rebellious Ukraine which is shifting further away from Russia toward EU integration, Vladimir Putin decided to avenge Ukraine through sanctions. Today, much fewer Ukrainian enterprises cooperate with Russian companies, which is why the trade turnover between the countries fell almost 80%. This is something that strongly affects Russian businesses, already lined with economic restrictions imposed by the United States and the European Union. By means of new sanctions, the Kremlin is once again trying to retain its influence in Ukraine.
Russian horror stories
Putin ordered the Russian government to draw up a list of Ukrainian individuals and legal entities to whom economic restrictions would apply, without disclosing any other details. However, PM Dmitry Medvedev voiced a few nuances.
"It is, firstly, about blocking their assets in the territory of the Russian Federation, that is, banning them from taking any action in their relation. Secondly, it's about banning transfers of funds from sources located in the Russian Federation, as well as banning capital exports. Thirdly, it's about banning certain categories of goods that are produced in Ukraine from being delivered to the Russian Federation," Medvedev said,  adding that he intends to sign a resolution on sanctions in the near future.
He assured that the sanctions will affect a large number of people in Ukraine, including "high profile" figures. "I already have versions of several government resolutions; these resolutions naturally reflect the essence of the decree. They imply that sanctions are imposed on individuals who harm the interests of the Russian Federation," the prime minister said, noting that the list also includes "Ukrainian companies, that is, legal entities registered under the laws of Ukraine, which are somehow controlled by such citizens, against whom sanctions will be imposed."
Medvedev said that Moscow could ban the supply of a number of Ukrainian goods, but stressed, as if flirting with the Ukrainians, that the retaliatory measures would not affect the majority of Ukrainian citizens, including those living in the territory of the Russian Federation.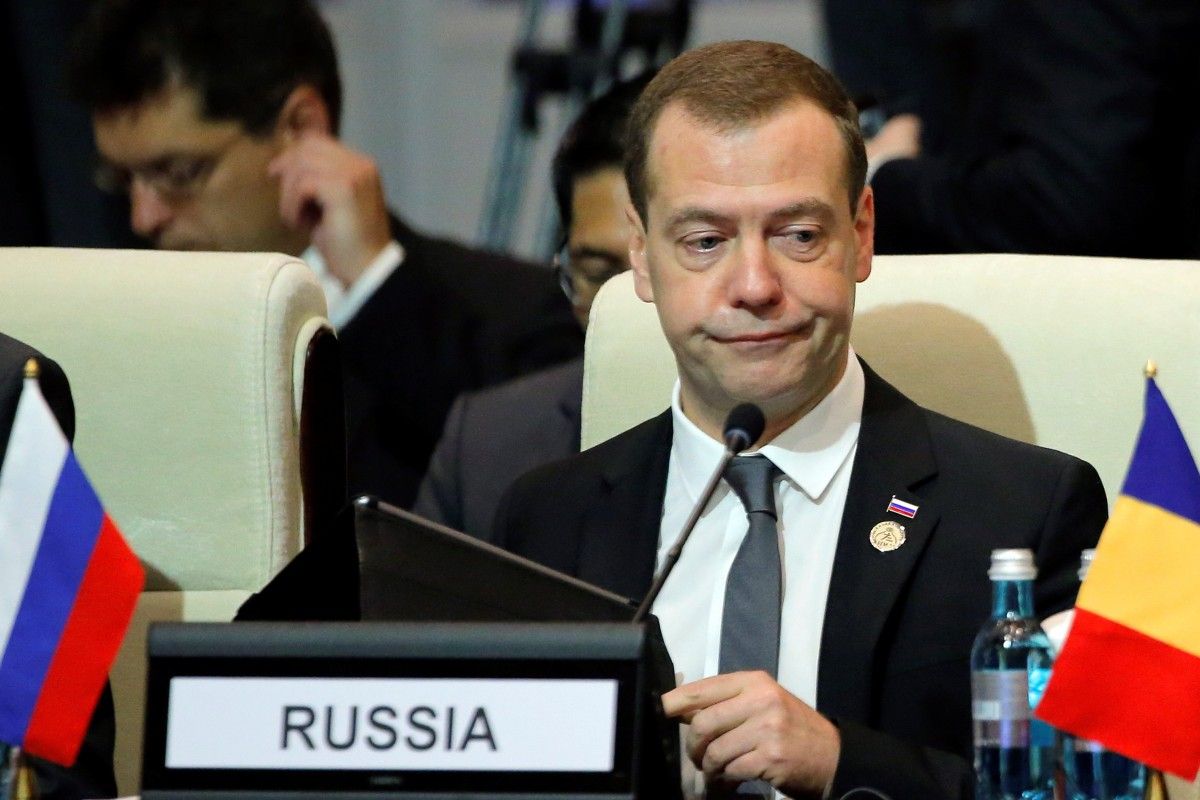 REUTERS
Experts believe that the sanctions will be of no global significance, although they will affect a number of sectors of the economy. This may especially affect the market of petroleum products, but in general they will not be able to exert a pressure too strong on Ukraine. The Kremlin simply seems to have felt that our country is getting stronger on its feet, and decided to somehow obstruct these developments.
However, Russia's sanctions could be counterproductive, since both countries would become further alienated, and Moscow should not expect Kyiv to obey. Past experience confirms the point.
Russia introduced the first economic restrictions on Ukraine back in 2014. Then the Russian authorities banned Ukrainian exports of all plant products. Even earlier, restrictions were imposed on the imports of Ukrainian dairy and confectionery products, fish and canned food, as well as certain types of liquor. And in 2016, Russia banned the transit of Ukrainian goods through its territory. Kyiv opened new markets and filed complaints with the WTO. Decisions are expected to be handed down shortly.
So what consequences could Russia's sanctions entail?
Sanctions as blackmail
The executive director at the International Blazer Foundation, Oleh Ustenko, believes that Putin's decree on imposing sanctions on Ukrainian legal entities and individuals is a classic example of theory of games.
"The main thing here is individuals, not legal entities, as it may seem at first glance. If Russia wanted to impose sanctions on legal entities, it could have done this earlier, when they sharply limited Ukrainian exports, or when they almost completely halted sales of Ukrainian engineering products in their territory. Now restrictive measures against Ukrainian exporters will still be painful, but not the same way as before. The impact will be much weaker. Commodity markets are global. Ukrainian companies, as well as any other, can reorient themselves toward new destinations. In this case, we have a situation with hidden meanings from the theory of games," said Ustenko.
According to the expert, the logic of the decree can be interpreted as follows: "Imagine that there are two groups of actors on stage. The first group has nothing to do with the decree, and therefore it's absolutely indifferent. It will continue to complain, resent, sympathize, have fun, and grieve. This is a crowd of extras. The second group of actors includes those to whom the decree applies. This second group of actors consists of those who relatively openly do business in Russia or with Russia, and those who conceal their Russia ties. The main intrigue is focused on the latter 'secret group.' It is heterogeneous in its composition. Here we have top actors and supporting actors. The play's author is focused on them. They are in a difficult situation. The viewer is unaware about them. In the course of the play, their remarks may be completely unexpected, and their actions – unpredictable. This is that very intrigue. But both the author and those actors themselves are aware of their involvement. In addition, each of these actors doesn't know for sure whether the author knows about all their 'little sins.' They hope he doesn't. But there are no guarantees, of course. At any time, the author can put them into a spotlight and provide evidence. All this is done to force the actor to behave 'in a right way'."
Ustenko emphasizes that the decree is not aimed at real action but rather a threat of applying this action for the "wrong" steps made.
Kremlin not to hurt loyal people
According to the president of the Strategy-XXI Globalistics Center, Mykhailo Honchar, there are several spheres that the Putin decree may affect, but the effect will be minimal.
"First of all, this is the gas issue as it has always been sensitive. But exactly one month later it will be three years since Ukraine has not purchased any gas from Gazprom. Therefore, Russia does not have a gas lever as such. What they could do is cut off gas supplies to Europe. But Russia will never go for that," he notes.
Another sensitive issue is the supplies of coal, which is very important for Ukraine. "This is about deliveries from the occupied territories, which Russia may abuse. I think that the effect will be minimal, since in 2015-2016 there was a substitution of coal supplies from Russian sources. Then, a rather worrying thing is the supply of petroleum products. We don't have direct supplies of Russian gasoline. But we do see its disguised presence. It is well known that the gas stations under the brand AMIC Energy, which is an Austrian company, but in reality it's [Russian] Lukoil. There are also gas stations allegedly owned by the Swiss company Glusco, but in fact it's Rosneft. Russia may, by exerting pressure on Belarus, where we get the bulk of petroleum products, and by ceasing supplies, cause a shortage of petroleum products in the Ukrainian market, which will provoke a price hike," the expert noted.
However, according to him, this is unlikely to be a success. "There will not be any ultimate success. This is a business covered up by [Viktor] Medvedchuk who is close to Putin. So this crony business has opportunities to survive, and the pressure of sanctions will be limited. But they can cause turbulence in the market anyway," Honchar explained.
In his opinion, Moscow will not achieve any cardinal success with its sanctions: "They are stepping on the same rake as in August 2013, at the time of the Yanukovych rule, when they practically introduced an economic blockade. And then nothing happened. And now, nothing will happen, either. But they will try this anyway."
"I believe that the whisperers from the Kremlin's entourage will offer advice to press a little more, claiming that Ukraine will collapse as a result, since it's already in chaos, let's just copycat U.S. sanctions and finish it. But these sanctions will further increase the barrier between the two countries. Russia has only one method – that is, to crush. They are waiting for the "junta" to crawl to the Tsar of Moscow and beg for mercy. But even when previously someone from Donetsk used to crawl on their knees, nothing came out of it. And now it will definitely not, either," says Honchar.
The expert is convinced that Russia will pursue its policy. However, this mobilizes Ukrainian society to resist even more. "In addition, these sanctions will knock the ground from under the feet of those who said that it is necessary to improve relations with Russia and that it is necessary to negotiate. That is, Russia is doing them a disservice," he said.
Mirror response?
International economic expert Ihor Harbaruk also believes that the sanctions will have a significant effect: "After all that's happened in Ukraine-Russia relations, it's impossible to say that the new sanctions will be some kind of global blow."
Photo from UNIAN
"These are mirror sanctions, a response to the sanctions imposed by Ukraine on Russian legal entities and individuals. A few days ago, the Security Service of Ukraine made a statement that there are a number of Russian companies that are engaged in foreign economic activity in our territory, including in the occupied territory held by the so-called "DPR" and "LPR." These are transport and logistics companies now targeted by Ukraine's sanctions. Therefore, Putin decided to impose sanctions on Ukrainian enterprises and ordered the government to draw up a list. Since the Ukrainian side targeted individuals and legal entities, most likely, mirror sanctions will also affect similar categories. These can be our politicians, business leaders, all those who oppose Russian policy, or those who have assets in Russia. Assets could be seized, and a ban on the withdrawal of capital could be imposed," said the expert.
A resolution of the Russian government on the introduction of restrictive measures against Ukrainian individuals and legal entities is expected to emerge shortly. And then it will becomes clear who continues to "be friends" with the enemy.
Of course, the target audience of such information will be Ukrainian voters.
Nana Chornaya