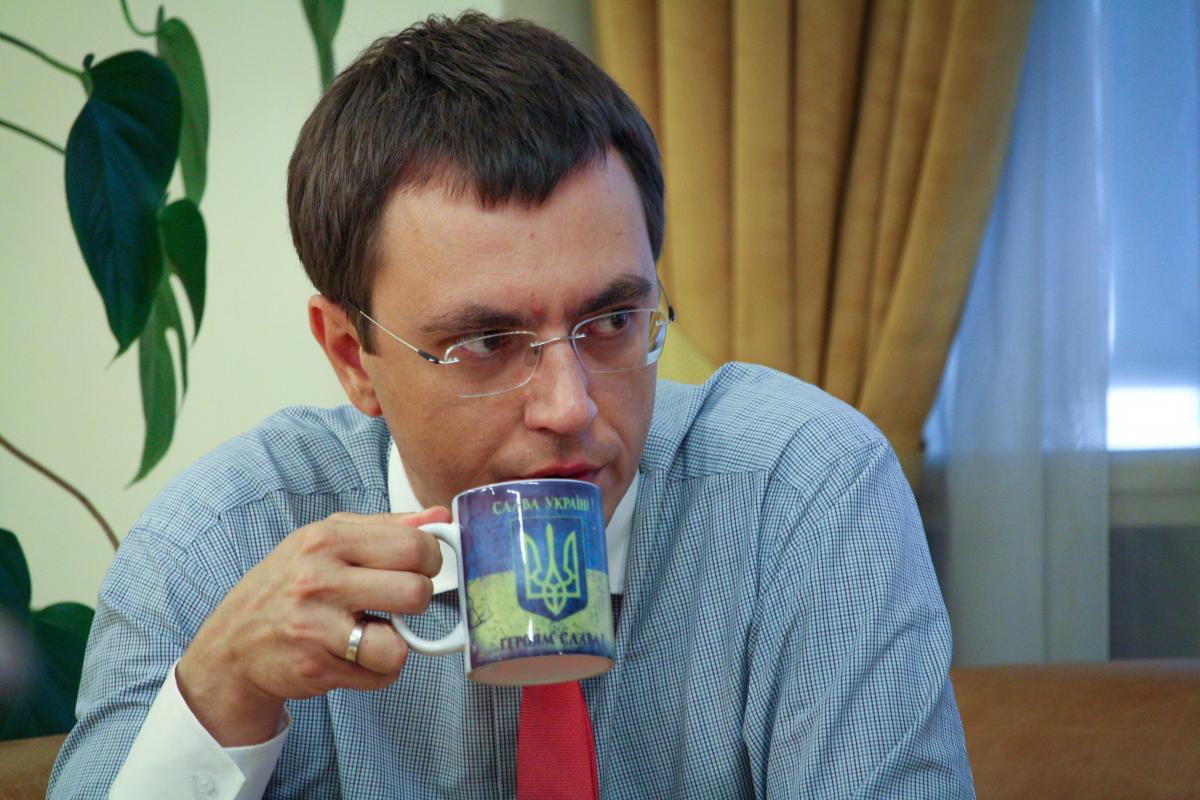 Infrastructure Minister: We believe the Azov set of sanctions will be adopted. This will hit Russia, again
18:00, 01 February 2019
16 min.
433
Interview
The Minister of Infrastructure of Ukraine in an interview with UNIAN told about the ongoing work with the western partners on a new package of sanctions against Russia over the aggression in the Sea of Azov and our losses as a result of this aggression, Ukraine's plans for road repair and construction, his attitude to the NABU probe against him, and changes ahead in railway transportation.
In April, it will be exactly three years that you've occupied a top post in the Ministry of Infrastructure. What goals have you already achieved?
One of the main achievements is the creation of a Road Fund, that is, a full-fledged system that is steadily financing construction and repair of roads. Over the past few years, over 7,300 km of roads have been repaired and built, of which 3,800 km last year alone. These are very good indicators, with few European countries able to boast of such a pace.
We're also seeing good shifts in aviation, in particular, we've completely changed the market. It cost us enormous efforts and it was really stressful, but that's worth it because we have achieved a decrease in the average ticket price by a magnitude of ten, so people are able to travel by air at an affordable price.
Also, we have positive indicators of the work of the maritime industry, as evidenced by the growth of freight traffic at commercial seaports for the second consecutive year. There are good shifts at Ukrzaliznytsia. Therefore, I think that, in general, I've been doing well. While I was rather critical of myself in 2016-2017, the results of the past year are already noticeable not only to me but also to other people. I'm yet to deserve a monument, but I do deserve a "thank you", I believe.
We have successfully undergone complex international audits of the maritime and aviation industries, also rising significantly in international infrastructure rankings. It is an assessment of foreign experts that we are doing everything right.
And what issues are yet to be solved?
It's Ukrzaliznytsia. Much more needs to be done. Of the obvious positive developments, there are corporate governance, transparent procurement biddings introduced in separate segments, for example, formula-based fuel procurement. We've signed the largest contract in Eastern Europe with General Electric for locomotive production with localization of production in Ukraine. We have some improvement with rolling stock: thousands of freight cars and a little more than a hundred passenger cars were repaired and built, new railway lines are being launched, in particular, last year, for the first time, passenger traffic to the EU countries exceeded that to the Russian direction. That is, positive shifts are obvious, but there is still a lot of work ahead.
Photo from UNIAN
How do you assess the decision of the government to appoint Yevhen Kravtsov Ukrzaliznytsia Board Chairman?
This is a government decision. I supported it.
Are you going to return the control of Ukrzaliznytsya lost in 2017? After all, the illegality of actions to transfer the company to the Ministry of Economic Development was confirmed in court, but then no relevant decisions were taken by government...
I try to look into the future; we found points of contact with the government and with Ukrzaliznytsia. The key to us is the company's development. The Ministry of Economic Development, in principle, has no competence to shape up a policy for the development of the transport sector.
Let's talk about reforms in Ukrzaliznytsia. At the end of last year, you stated that, because of the lack of corporate governance and a clear action plan, the reform of Ukrzaliznytsia is chaotic...
Yes, only at the end of the year did we see some changes. In the second half of 2018, the Supervisory Board was appointed, this year, Yevhen Kravtsov was appointed as a full-fledged head of the company. On January 18, he was introduced to the team. Yesterday I finally saw the company's development strategy, which Balczun had promised to show me [Polish rock star Wojciech Balczun, who led Ukrzaliznytsia in 2016-2017]. This is a very important document, as we must clearly understand the priorities of the company's development from the point of view of its management and, accordingly, approve them at the government level because these priorities should be in line with those of the state.
For what period should the strategy be developed?
This is a five-year strategy for 2019-2023. We are currently analyzing it.
I think that the time has come when the state should provide support to Ukrzaliznytsia because it is no longer possible to implement infrastructure projects at the expense of the company. Now it is necessary to help Ukrzaliznytsia to get on its feet.
It is important that this strategy include an element of competition that we introduced this year first in an experimental mode, and then on a permanent basis, private hauling, both passenger and freight.
Also, we are now jointly preparing an important document – the concession of railway stations. I would like the Central Railway Station in Kyiv to become a pilot project because it is a beautiful and interesting site, so we can get high interest from foreign and Ukrainian investors.
Are you planning to transfer the train station to a concession this year?
In fact, we can talk about 2020 because, according to our experience in preparing concession projects in the maritime industry, such work takes about a year.
Is there an interest on the part of investors in such projects in Ukraine?
Yes, including concession stations. It's good business, huge sites that are currently being used inefficiently, serving as a source of small profits for individual executives. We want them to bring profit to the company, becoming city sightseeing objects. Because our stations today are like Shanghai in the bad sense, and this is wrong. They must be the key objects, business cards of cities!
Will it be a long-term concession for 49 years?
In the new law on concession, which I hope will be adopted by parliament in the near future, there are different formats – from the minimum transfer for ten years and up to 49 years. A concrete formula will be found depending on the site. In the case of seaports, it can be from 24 to 49 years.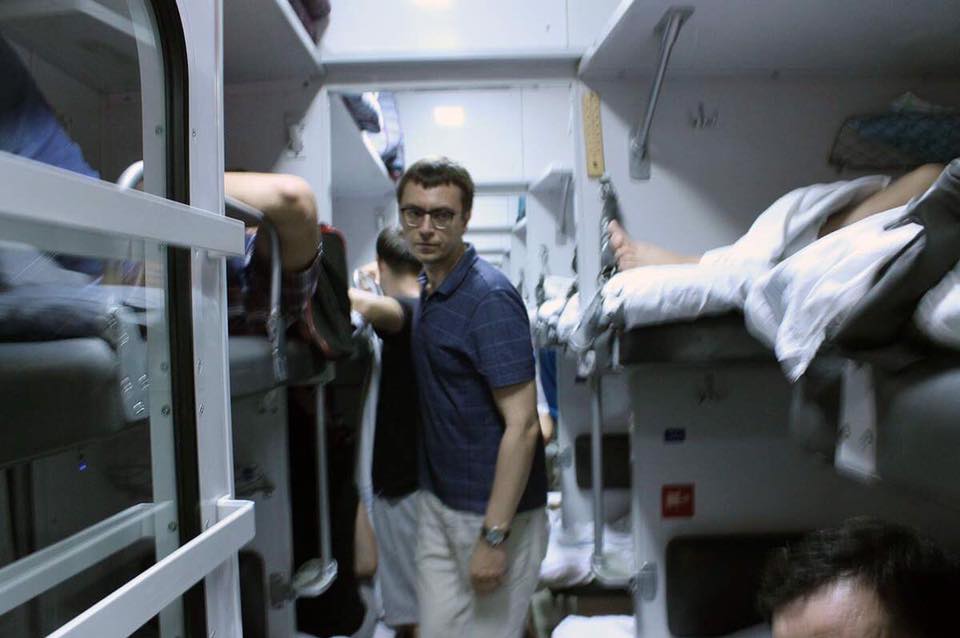 facebook.com/volodymyr.omelyan
You mentioned plans to allow "private hauling" on the railways. When is it expected?
We'd like to launch it experimentally as early as this year.
Can this be done without the adoption of a key law on rail transport, which precisely involves opening a market for private companies? This document didn't pass the vote at the end of last year...
Yes, we can do this without adopting the law, in an experimental mode. At the same time, for such a mechanism to work properly, a railway transport law is definitely required. Recently, the bill was registered in parliament. I hope the Verkhovna Rada will support it.
Tell us more about the idea.
For us, the key is to identify the areas that do not generate profits for Ukrzaliznytsia, then, in an experimental mode, by agreeing with a major global operator, start private hauling to work out the profitability of the routes and subsequently turn it into business. By the way, there is an interest from certain operators to enter the Ukrainian railway transport market. We are ready for any format, it is important for us that this model works. I am convinced of the success of this model because business organizes it better.
Many experts have repeatedly warned that after the introduction of private hauling, private players will get the most profitable routes, while Ukrzaliznytsia will be compelled to bear losses...
To avoid this, we want to do everything together with Ukrzaliznytsia; morally, it has more or less accepted this proposal put forward by the president of Ukraine, but I understand that there will still be strong resistance. Nevertheless, we emphasize that in no way will we take from Ukrzaliznytsia their profitable areas, we are talking only about those that are currently unprofitable.
This year promises to pass under the slogan of road repairs. However, the bulk of the work in Ukraine is generally about maintenance and pit latching. When will Ukraine get away from this practice and begin to carry out major road repairs and build new roads?
In fact, this is great progress, because, in the past years, we were only engaged in pit repair. In the case of Ukraine, maintenance works are, in fact, more like overhaul. These roads will serve Ukraine for at least ten to fifteen years.
Regarding the complete overhaul and new road construction, we have already begun doing this in the past year. There are completely new objects, but such works are much more expensive. For example, the average repair cost is from UAH 10 million to UAH 20 million per kilometer, while capital construction from the zero to construct the first category road costs EUR 1.5 million. This is the cheapest price in Europe, the closest is the cost in Bulgaria where they build motorways from EUR 3 million.
For a few years, your team has been insisting on the construction of concrete roads in Ukraine, which are better than asphalt analogs. When will concrete roads become real and are they really so necessary?
We start building such roads. This is the detour around Zhytomyr and the Mykolayiv-Kropyvnytsky road. Indeed, such a road is of a higher cost than asphalt analogs, but they are more durable. These are completely different technologies, and in Ukraine, there are virtually no companies that are ready to build such roads. But I agree with the fact that these roads are needed, but not massively, only in the most loaded areas.
What do you think about the situation surrounding a number of road tenders, won by Belarusian companies in the interests of Russia? In particular, the Belarusians got a lucky piece – the repair of the Kyiv-Odesa highway. Why doesn't Ukravtodor support a national producer?
There is a lot of white noise around this situation, but for me it is key that there is competition. We are looking to ensure that the market develops, and, while in 2014, we had few companies capable of doing something qualitatively, we now have about 40 companies, of which the top 10 are ready to make roads of any complexity. This is a key indicator for me. As for the Belarusians, we cannot precisely close the market for them: there are Turkish, Chinese, and European companies present. Why should not be there Belarusian ones?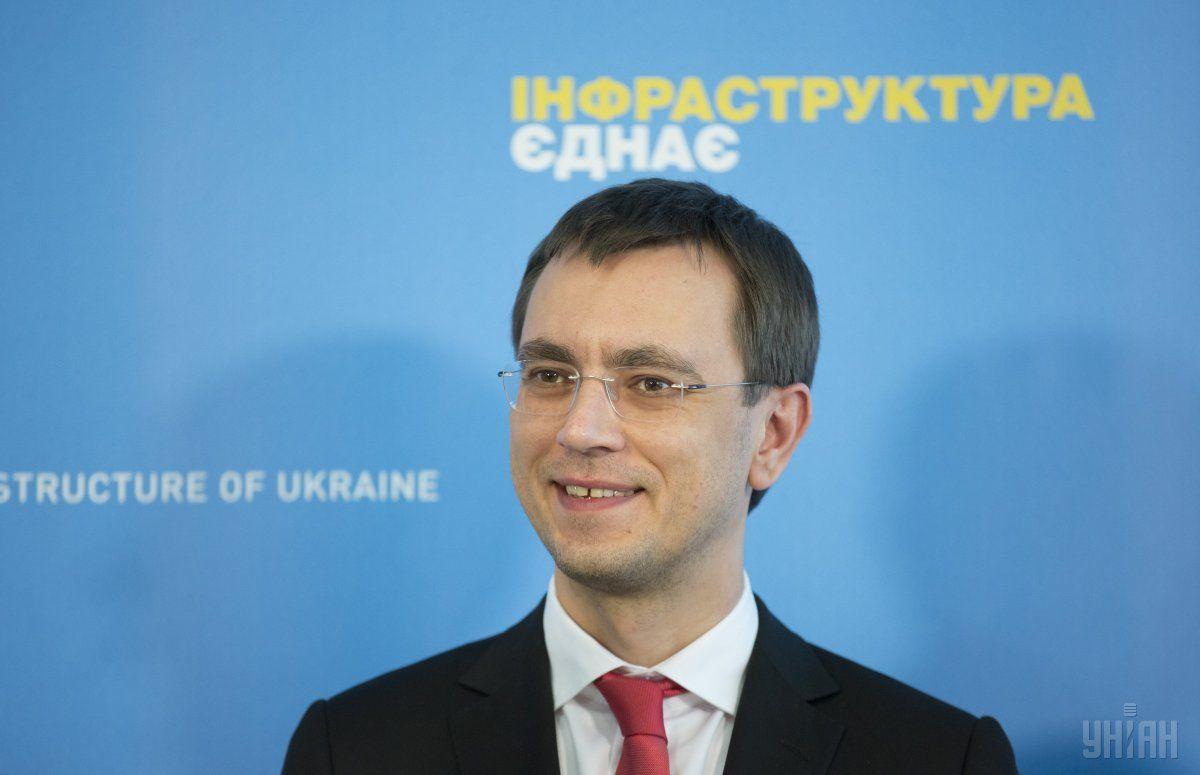 Photo from UNIAN
That is, the Kyiv-Odesa highway will finally be repaired?
We will partly repair it because it is an expensive object – the first category road. This year, we have about EUR 60 million at the expense of the saved EBRD and EIB loans; we will send these funds to repair the road up to Uman, and then we will need to do more repairs. The problem is that the repair of the road was carried out long ago and in a hurry because it was necessary to commission it to a certain deadline for a political purpose. And this affected the quality, accordingly. In Kyiv region, we will complete the repairs, then, we will move further, but not so fast. I'm not happy with the contractor because every year they promise to finally complete the works. Our goal is that, starting from 2020, we will completely abandon pit repairs lasting for several months.
Tell us about the results of the experiment on distributing over-the-target customs revenues for road repairs. Is it still valid?
Last year, the experiment worked badly. It is still valid. But I think that it was correct to conduct it in 2015-2016, and it worked well in 2017 when there was no Road Fund and stable funding.
It is important that we keep the Road Fund alive as a key financing tool for the roads and its philosophy of increasing road funding with each year.
If we succeed, this year we want to enable regions to attract external financing, such as from the EBRD, the EIB, the World Bank, within the framework of 35% of the Road Fund's money, which go to local roads. This is done in order not to repair roads in the regions for five or ten years, but to get a targeted loan and to complete the repairs in two to three years, then to pay a loan at low rates and maintain roads in good condition. This is the correct way out of the situation at the regional level.
Should this be resolved somehow at the legislative level?
Yes, there is a legislative problem that does not allow taking loans for this funding. I hope we will resolve this issue.
What is the current situation with scarce permits for the international transportation of goods by road? Have we agreed with Poland on the allocation of additional quotas?
In 2018, it was already not only Ukrainian companies but also foreign businesses producing goods in Ukraine and exporting it to the West, who suddenly realized with horror that logistics in our country is a big problem. It was a cold shower. They first turned to the Ministry of Infrastructure, asking to help them send the products for export. We patiently explained to them that this is a policy of the governments of Poland, Hungary, Germany, and France, so they should apply to them since the quotas for the transportation are set by these countries.
Companies did it, and this yielded results. The German government immediately reacted and allocated an additional 20,000 permits. France said they would increase the quota for Ukraine and generally consider that there should be no restrictions, because Ukrainian companies do not carry out cabotage within the EU, but are engaged only in bilateral transport.
The Polish minister assured me that there would be no waiting time for Ukrainian trucks. I hope everyone will keep their word and we will have a qualitative movement forward this year.
Yesterday, at our joint meeting with Minister of Infrastructure of Poland A. Adamczyk, we considered the issues of automobile and rail transportation between Ukraine and Poland in a comprehensive manner. We have a good constructive dialogue.
Have you overcome the abuse of transportation permits, where there is a resale for a crazy money?
We know that at the end of the year, some dishonest people in the market were selling permits for $1,000 each, while at the same time I begged Poland to issue 2,000 such documents. I realized that, by managing to get them for us, I made a couple of people millionaires. I hope that the law enforcement will treat this seriously. To avoid such abuses, in early January, a new system was introduced – a QR-code system that reads all permit data online. We'd like to connect to this system the authorities at the fiscal and border guard agencies in the near future to be able to really see whether a certain permit was used or resold.
Last year, I began negotiations in Brussels on the liberalization of road transportation. In one or two years I would like to see this issue resolved.
What is it about? Will there be complete cancellation of permits?
We ask that all restrictions be lifted so that EU rules on free movement within the European Union are extended to Ukraine as well. After all, given that we have signed an agreement on the free movement of goods and services, this should be ensured. But the situation is complicated as within the EU itself there are certain discussions ongoing on the issue.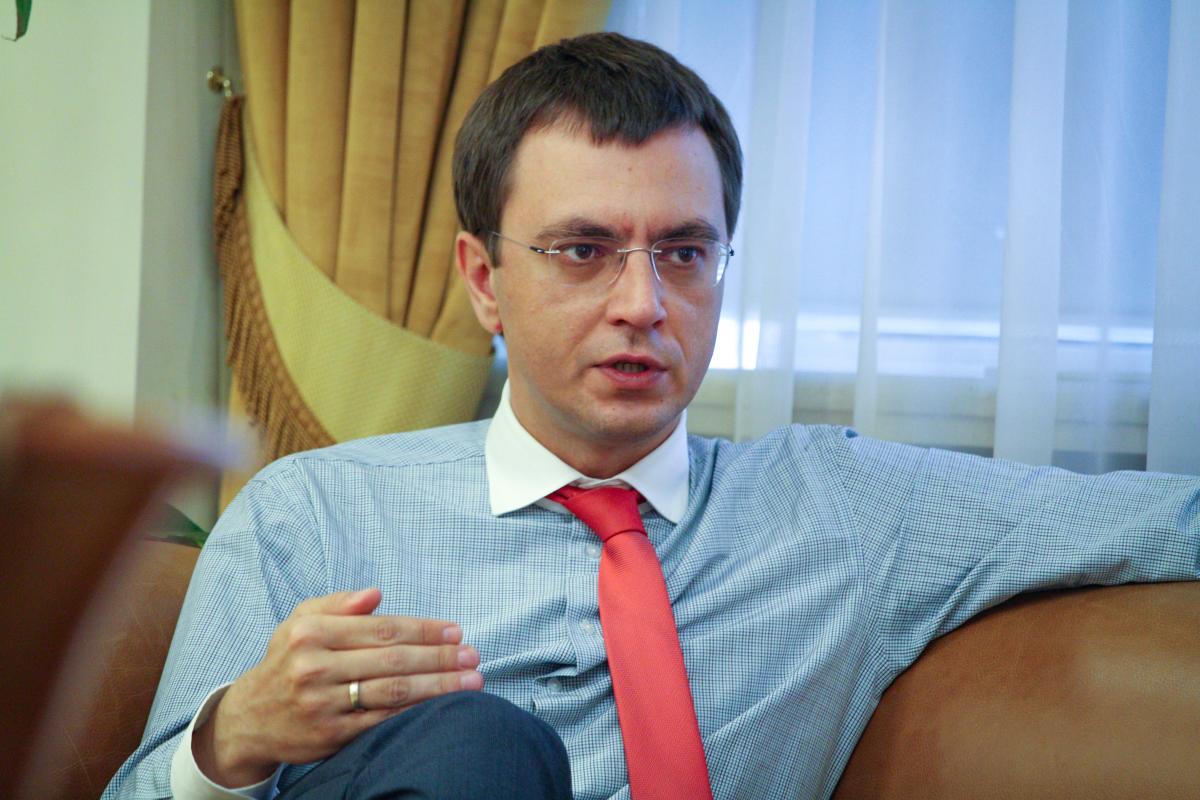 Photo from UNIAN
Throughout the period of Russia's military aggression against Ukraine, the ports of Berdyansk and Mariupol were seriously affected. What damage did the maritime industry sustain from the illegal actions of our northern neighbor?
This is a huge sum, approaching the UAH 10 billion mark, that's if we take both state enterprises and the Administration of Seaports of Ukraine, as well as the negative influence on the region altogether. We have always been serious about this, starting with the start of construction of the Kerch Bridge. They warned that this would be Putin's political tool to shut down the Kerch Strait and, respectively, the waters of the Sea of Azov. After the actual crisis in the Kerch Strait, when our ships and sailors were shelled and captured, we did our best to reach out to the member states of the anti-Russian coalition. This has yielded good effect because not everyone had understood right away the nature of the conflict and the consequences it would cause. But after the EU members realized the essence of the question – that following the Sea of Azov, the same will happen in the Black Sea and the Baltic Sea, the reaction was completely different.
We're preparing with our partners in the anti-Russian coalition the so-called "Azov package" of sanctions. This week, the EU special mission is visiting the region.
As of today, we're seeing a virtually free passage through the Kerch Strait, but it is far from perfect in our understanding. Vessels should not wait to enter or exit for several hours. Previously, the waiting time was close to a zero. Now, ships wait an average of 15 hours, and recently, it was many days.
How did these developments affect the number of ship checks to Ukrainian ports?
Now, we're facing a threat of another nature, which we also predicted. Against the background of these events, shipowners are not anymore willing to provide their vessels for freight transportation because they realize the risk of loss in the case of a possible delay. Therefore, it is much easier for them to work in the Black Sea with other ports than with those in the Azov. We believe that, although it is difficult to find a consensus in the EU, the Azov package of sanctions will finally be adopted. This will hit Russia, again, and is supposed to put it in its place.
Last year the government supported corporatization of the state-owned Administration of Seaports of Ukraine. What will this bring to the industry and what projects are to be implemented in ports this year?
We hope that, first of all, in the economic plan, this will bring some relief to the industry, because the ASPU will be able to keep its profit and invest it, respectively, as it should, in its core business. As of today, the ASPU sends to the state budget 50% of the profits of the enterprises of the maritime industry, while previously it was 75%.
Regarding management, I hope that there will be an increase in terms of professionalism. I'm very pleased with the work of [head of the ASPU] Raiivis Veckagans. He belongs there, and I really do have others to compare him with. Thanks to him, the investments were allocated for port infrastructure. This is about dredging without scandals and rollback, saving money, investing in berths and hydraulic structures. Plus, the industry is showing growth. It's the first year when, in fact, the share of imports in ports has increased because we mainly have export-oriented ports. Also, despite the crisis in the Sea of Azov, the traffic in ports has increased by several percent, which is a good indicator.
What is the situation with the draft law on inland water transport, which was submitted to parliament more than a year ago? Are there any shifts?
No changes yet. The bill has long been prepared. It's just that we have a situation where we think we've reached an agreement with legislators but they still fail to vote for the law. It's a shame as this hinders the development of the industry. Although, due to the changes we've made at the regulatory level, we're seeing an increase in traffic flow. Compared to 2013, it has tripled, to about 10 million tonnes in 2018. But the industry can grow even more dynamically; there is a huge interest from private companies to invest in barges and tugs. The only thing they are waiting for is the adoption of the law.
By the way, despite the lack of law, private investors invest at their own risk. In the near future, we might hear some good news about the investments of large companies in river infrastructure.
Who has been hindering the adoption of this key sectoral bill?
It's individual deputies and individual companies. This is a natural situation for all spheres of the Ukrainian economy, and no wonder why. We have seen the same happening in aviation but we have changed the situation. With regard to the rivers, we're breaking this obstacle right now.
The infrastructure ministry has long been voicing its intentions to repair the locks on the Dnipro River and conduct dredging, while nothing has been done in this regard. What prevented the implementation of these plans and when will this set of measures necessary for the revival of the river be fulfilled?
In 2017, for the first time in many years, we started repair works at the river locks. Ukrvodshliakh used to have a chronical lack of financing as the money would cover 45-50% of the needs, which was not even enough to pay salaries. In 2017-2018, overhaul of the locks was completed worth UAH 55 million. This year, we're planning to invest UAH 124 million, namely, to change the doors of the gate at the Kyiv Locks and start repairing the Zaporizhia Locks. In general, we need UAH 450 million for repairs in the next three years. Mostly, it will be financed by the European Commission and from the state budget. Also this year, we are planning to begin dredging works.
What legislative changes is the ministry initiating to advance reforms?
In general, the European Commission is very positive about our Transport Strategy until 2030 and the developments that we are already working on. However, we're having a gap in the legislative process. There are a lot of laws, about twenty, of which ten are urgent, but they've been back-shelved there in parliament for years and we still can't convince deputies to vote for them. I hope that in the near future, there will come a joint appeal of our European and American partners to legislators, noting the importance of adopting these documents, as this is Ukraine's commitment under the Ukraine-EU Association Agreement.
What are the most urgent bills you are talking about?
The one on railway transportation, inland water transportation, road transportation, transportation of dangerous goods, taxi services, electric vehicles, and a number of others.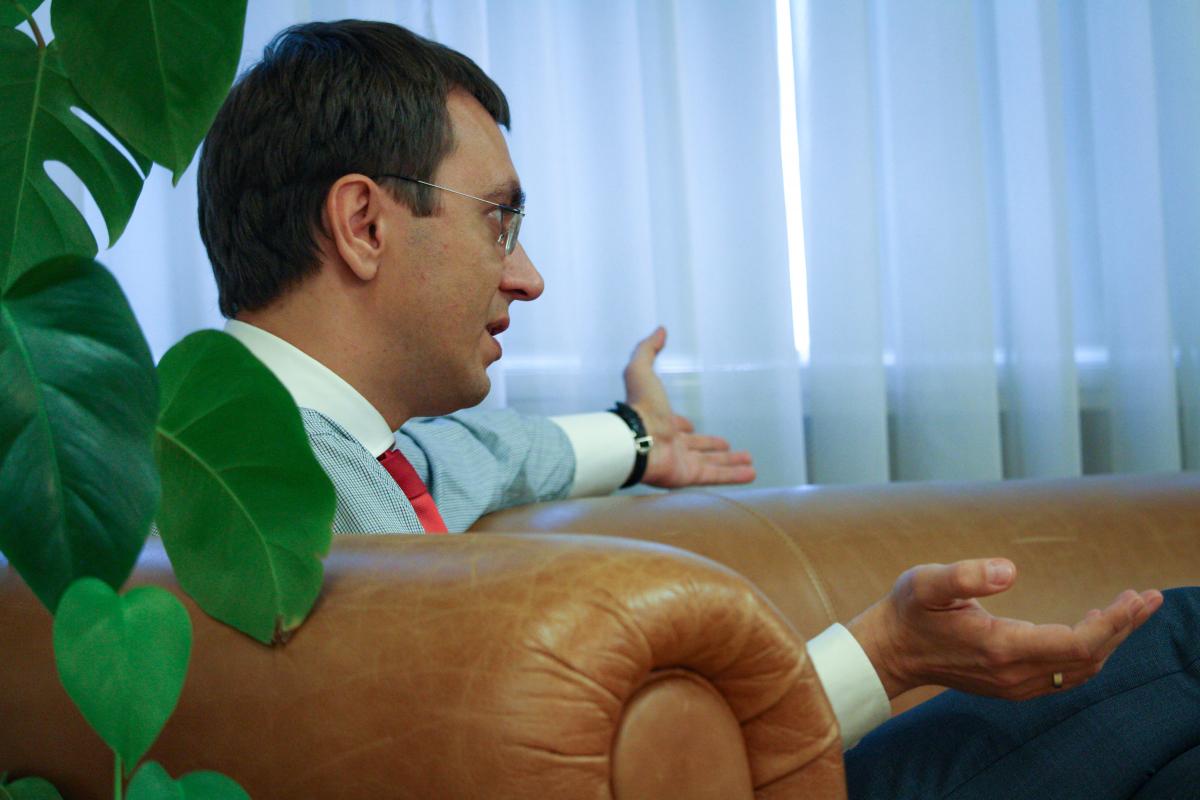 Photo from UNIAN
What changes should we expect in the aviation industry? Will this year be marked by the arrival of new air carriers?
I am glad that aviation for the third consecutive year has been showing a real boom. This is one of the pieces of evidence proving that, when a transparent competition starts and there is an equal approach to all market players, the market reacts positively. We're seeing good dynamics of passenger traffic, and we want this to continue. I think that this year, we will surely service a 25-millionth passenger, while I would like the number of passengers reach 27 million.
This year, we have to launch a number of projects at the Boryspil Airport. We are talking about a long-awaited completion of parking area construction, re-commission of Terminal F, and the launch of a cargo terminal. In general, all indicators in the transport sector doubled against those for 2013-2014. This, respectively, also was the case in aviation. In 2018, we transported about 48,000 tonnes of cargo. Over the next two years, we could double this figure, that is, reach 100,000 tonnes, but we don't have the capacity yet. Therefore, we are now working on building a modern cargo terminal at the Boryspil Airport with a minimum capacity of approximately 100,000 tonnes per year to ensure the uninterrupted delivery of all goods coming through the Boryspil from Asia or the EU. All European cargo aviation hubs are located in Western Europe. Why not have a first one in Ukraine?
What is the capacity of the existing cargo terminal?
The actual capacity is very small, about 30,000 tonnes. What happened in the Boryspil, with a sharp increase in cargo-aircraft, where the terminal was unable to accept cargo, is primarily due to Ukrposhta, which showed a sharp increase in the segment of e-commerce and international aviation, which gave such a serious impetus. But now we have a headache, while this is yet another indication that concessions should be applied in the future not only to seaports but also to airports. We are talking about this with the International Finance Corporation and we are preparing the relevant projects.
What will this be about?
There will be a base state airport Lviv or Boryspil, while two or four regional airports will be added. An international strategic high-level investor must be found to operate these airports and attract funding.
But these airports are showing good results even without concession… Does it make sense to do this?
Yes, indeed, today these airports perform well, but we must now build a new runway at the Boryspil Airport, as well as a large cargo terminal, and a nice hotel. This is about $500 million in investment. Does the state really have to finance this? I doubt that there are such funds. We believe that concessions here will work well; we will receive additional revenues to the budget by attracting private capital.
Will the parking area be completed at the airport's own expense?
Yes, this project is funded by the Boryspil. We planned to launch it last year, but this year we will definitely do it.
When?
Works are at the final stage. There were some problems with the contractor, but all the issues have been resolved.
How much will the passenger flow grow if Terminal F is launched in full, and when could this happen?
We plan to launch in the spring of this year. The terminal will be focused on a low-end segment. In total, last year's increase was about 20%, slightly more than 12 million passengers; accordingly, this year, the growth will be no lower, by 2.5-3 million passengers.
When will the Single Skies Agreement with the EU be signed?
We are still waiting for the "open skies" on the part of the EU; now there is a difficult situation with Brexit. Various scenarios are on the table.
That is, you don't expect to sign an agreement this year, do you?
I'm always an optimist. For me, it was a key task when I became a minister to sign this deal.
Are you satisfied with the staffing policy in the ministry and enterprises that are subordinated to it? Maybe you plan to dismiss someone?
I think, many are not satisfied with me either and would like to see me go. As for the ministry and state-owned enterprises, we are all human beings and I always try to reflect. The problem of Ukraine is that it is very difficult to appoint qualified specialists; and then the bad ones, or those who turned into poor-quality ones, are even more difficult to dismiss, and this is a huge challenge that has not yet been addressed.
I think that weak staffing policy makes up for 80% of problems in state management. It's not about corruption or intentional abuse, but rather incompetence and inefficiency.
Are you satisfied with the work of Ukravtodor CEO Slawomir Novak?
Yes, I think that he brilliantly fit into the existing system, demonstrating very good results. It's nice to have in your team leaders who do not need to learn, but rather those from whom you learn.
Has his salary increased after he complained?
I would really like to find some levers to raise it. In fact, against the background of Kravtsov and Smiliansky, this salary looks scanty. Taking into account the fact that he is a former Minister of Infrastructure and a very experienced person who operates tens of billions of hryvnias, for which he is personally responsible, his salary needs to be revised upward.
By the way, will the wage of Ukrposhta CEO Smilyansky be revised as it was supposed to be, according to the president's instructions?
This is the competence of the Supervisory Board. Of course, they should listen to the recommendations of the president.
And finally, what is the progress in the NABU case over suspicion of unlawful enrichment?
I immediately decided for myself that I would not pay much attention to this. There are lawyers who have agreed to help, so they are engaged in this. What I know is that now, the case is at the stage of parties familiarizing with the materials, after which it should be forwarded to court. Again, my attorneys are working there, and I don't even want to read them.
This is pure politics and these are the rules of "game" in Ukraine: you go against the system – you get a probe against yourself. In December 2018 - January 2019, a number of investigations were closed on the same and much larger scale.
This, of course, does not apply to me. I am going to court.
Oleksandra Danko
If you see a spelling error on our site, select it and press Ctrl+Enter