Week's balance: Attack on shadow employment, end of preferences for owners of cars on EU plates, and green-lighted inspections at regional gas distribution companies
The Ministry of Social Policy is initiating new restrictions on contracting "individual entrepreneurs" instead of fully hiring them; the grace period for customs clearance of cars with EU plates has ended; while the regulator has been allowed to inspect regional gas distribution companies over additional charges to their customers for gas consumed – these are the main economic news of the outgoing week.
Ukrainian businesses and general public were not impressed as the Ministry of Social Policy this week moved to initiate restrictions for employers in contracting individual entrepreneurs. The very concept of individual entrepreneurs, created in Ukraine at the beginning of the 21st century to support small businesses in today's conditions is being used as a tax minimizing tool in some economy sectors. Moreover, often it's far not the poorest Ukrainians who go for "minimizing" their taxes applying this tool.
Anticipating a negative public reaction, Prime Minister Volodymyr Groysman, while speaking on the air of one of the TV channels, promised to start a broader discussion of the bill proposed.
At the same time, he reasonably added that all entrepreneurs should be placed on equal terms so that there were no abuses.
Minister of Social Policy Andriy Reva, who was also present at the TV panel show, was much more emotional in his speech. According to him, business owners who don't employ people as hired workers, while using the IE scheme, steal from every Ukrainian because they don't pay taxes in full.
Andriy Reva / Photo from UNIAN
"I'd like to reassure: it's not about individual entrepreneurs. They will continue working as they used to. But those who are trying to exploit these state mechanisms to minimize their payments to the budget, will see us fighting them, whatever they say about us," the minister said.
At a Kyiv round table on the issue, a number of experts criticized the bill. In particular, head of the board of the Center for Public Expertise, Liubomyr Chorny, said that the implementation of the initiative would not solve the problem of shadow employment, while there are other methods for defending the rights of employees. In his opinion, Ukraine should have long adopted a modern Labor Code, which would adequately define the rights and obligations of employees and employers.
Dmytro Yablonovsky, deputy chief of the Center for Economic Strategy, noted that the very idea of ​​a bill on equal rules of the game and protecting the rights of workers is correct, while not feasible. According to him, there are 1.3 million registered individual entrepreneurs in Ukraine, of whom entrepreneurs of the third group, or about 400,000 people, could fall under the new legislation. At the same time, he suggested that representatives of the IT sector, who will be primarily affected by the law, may, for example, move to Poland or resort to other tax minimization tools.
The European Business Association stated that it supports the ministry's steps to restore order in the wage market, but called for solving the problem strategically through updating the labor legislation, while calculating the possible economic effect. According to the Association's estimates, the adoption of the draft law may substantially increase the cost of professional services, while the competitiveness of Ukrainian companies on world markets may face risks.
Many experts point out that the ministry's initiative is in line with last year's statements by the head of government, where he promised to step up the fight against the shadow labor market.
However, in the conditions of the unfolding presidential election campaign and an upcoming Rada election in October, it will most likely be impossible in 2019 to push the initiative through a parliament which is drowning in populism.
At the same time, many business leaders, politicians, and experts are well aware that the problem voiced by the Ministry of Social Policy does exist. And sooner or later, order will have to be restored in the national labor market.
End of preferences for cars with EU plates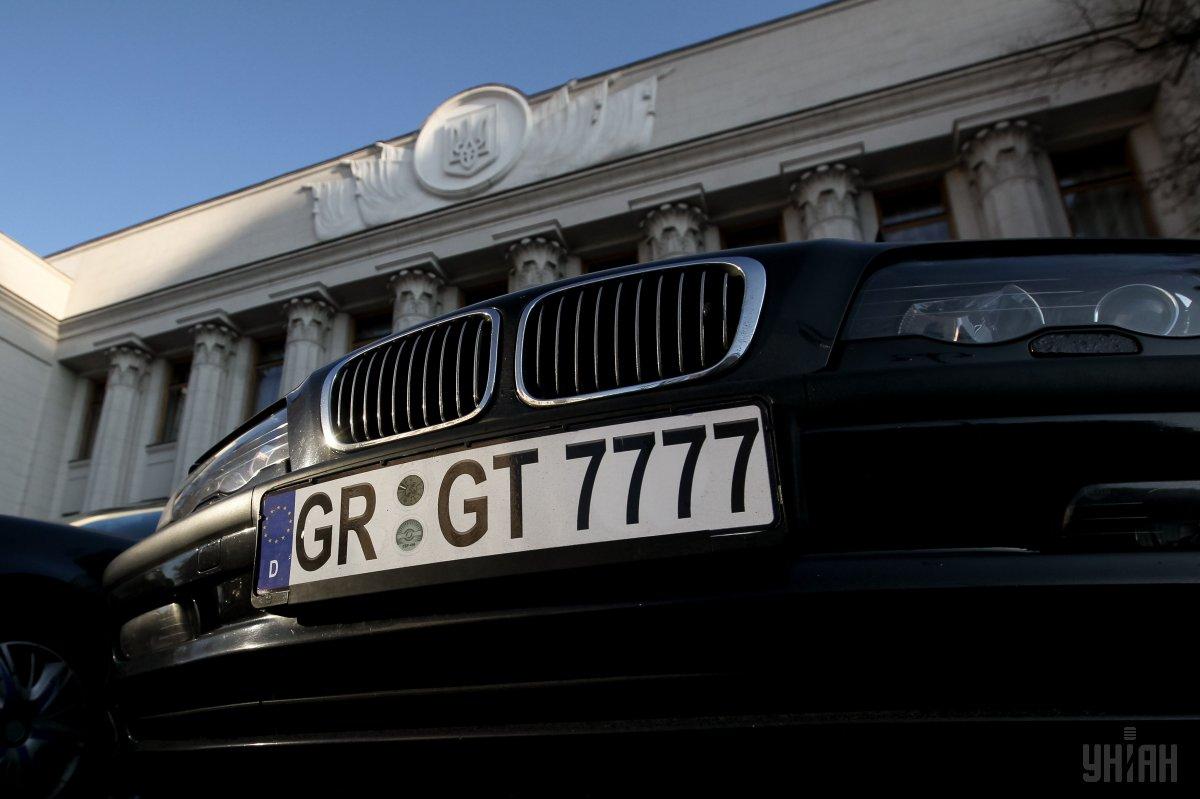 Photo from UNIAN
On Friday, the grace period for preferential customs clearance (at half the rate) of cars with EU plates finally ended.
As in the case of tax evasion through IE schemes, "EU-platers" have for months fought fiercely for the right not to pay taxes or at least reduce them to a minimum.
Using methods that sometimes went beyond the legal framework, including blocking highways across Ukraine, causing damage to fellow Ukrainians, this group of motorists managed at the end of 2018 to push through the parliament a scheme of temporary preferential duties for cars with EU plates imported into Ukraine.
"From February 23 to May 23, the general regime of customs clearance of these cars at the full rate of excise tax will be in effect, and already from May 24, those who failed to complete customs formalities in time will pay rather serious fines, the purpose of which is to stop the use of these cars in Ukraine," Deputy Minister of Finance Serhiy Verlanov told a briefing.
Acting deputy chairman of the State Fiscal Service, Viktor Kryvytsky, recalled that on the last day of the aforementioned discount on excise tax, all customs offices worked 24 hours.
Kryvytsky clarified that the maximum fine charged by customs for untimely customs clearance of cars with EU plates will amount to UAH 170,000, while violation of the requirements of the Customs Code will cost UAH 17,000 instead of UAH 8,500 charged earlier.
Verlanov noted that since November 25 last year, almost 124,000 vehicles with foreign registration brought to Ukraine from Jan 1, 2015, passed through the preferential customs clearance procedure. According to the official, the total amount of budget revenues from these customs clearance procedures amounted to UAH 7.7 billion, of which UAH 700 million was customs duty, UAH 2.3 billion VAT, UAH 3.8 billion excise tax, and UAH 900 million paid by owners for violating the requirements of the Customs Code, which freed them from administrative liability.
Inspections of regional gas suppliers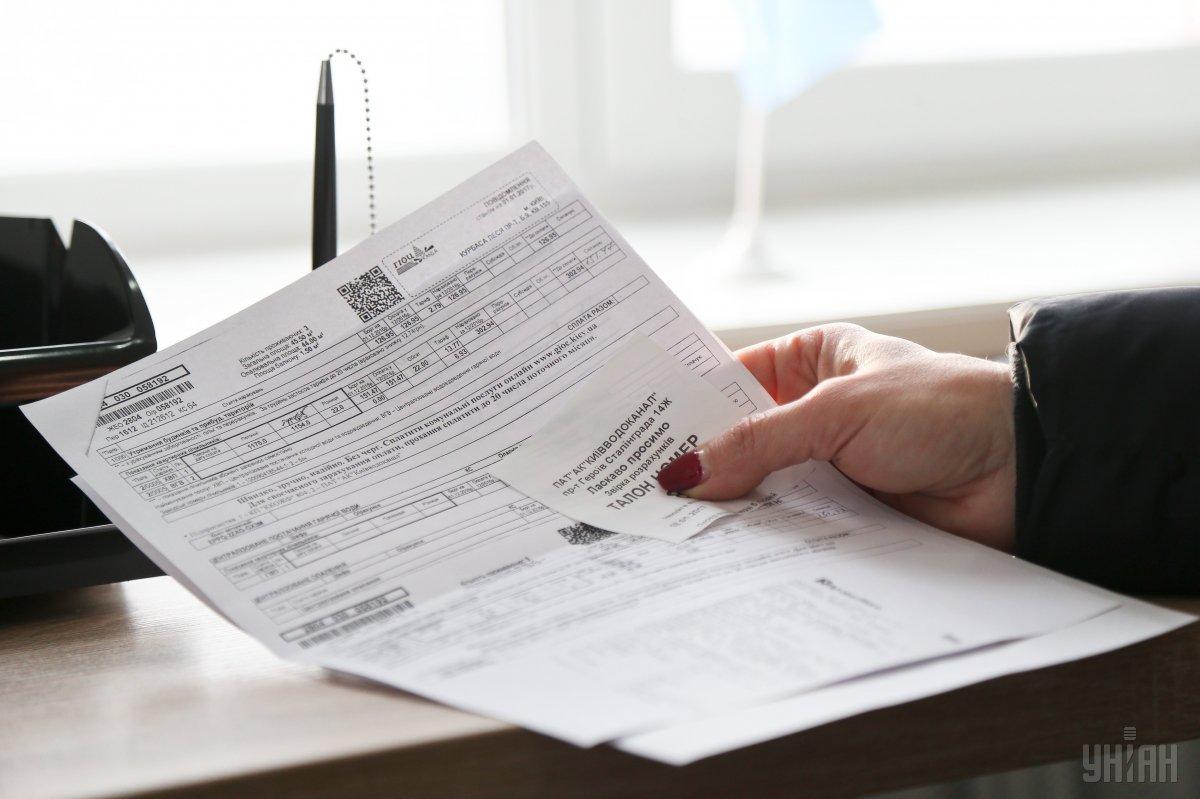 Photo from UNIAN
In the outgoing week, the National Energy and Utilities Regulation Commission finally received permission from the State Regulatory Service of Ukraine to conduct out-of-schedule inspections of two dozen gas distribution system operators.
This saga had started last year, when households across Ukraine received gas bills demanding payments much higher than the gas actually consumed, or requiring repayment of debts for previous periods, of which consumers were never aware. Gas distribution companies based such move on a court cancellation they had themselves initiated of the 2016 government decree on reducing gas consumption rates.
At the end of last year, NEURC banned regional gas companies from putting additional charges into bills, while the Cabinet of Ministers set up a working group to inspect companies supplying gas to households (regional gas distribution companies, and gas sales firms), most of which belong to businessman Dmytro Firtash.
The government and the state-owned Naftogaz called on Ukrainians not to pay these bills, and at a recent meeting the Cabinet of Ministers again decided to reduce gas consumption rates. Prime Minister Groysman promised to look seriously into the activities of gas distribution system operators.
At the same time, experts note that the "crackdown" on gas distribution firms will not have a devastating effect on them because fines provided for violations in the sphere are not too significant.
Next week, the Verkhovna Rada will resume its plenary meetings, while the State Statistics Service will publish data on industrial output in January and the level of payments for public utilities by households, which will be quite indicative in terms of the increase in heat tariffs from January 1.
Dmytro Shvarts
If you see a spelling error on our site, select it and press Ctrl+Enter