"Gas" plans: What will Ukraine do if Russia stops transit
Naftogaz has planned to pump additional gas volumes into underground storage facilities by the heating season, 3 billion cubic meters more than usual. This will be a kind of insurance if Gazprom from January 1, 2020, blocks the transit through our territory. But are there enough stocks and how can we pay for them?
Naftogaz of Ukraine has launched an ambitious plan in case Russia's Gazprom terminates transit through the territory of our country after completing the existing contract on January 1, 2020, to increase gas injection into underground storage facilities to 20 billion cubic meters. Negotiations on a new contract have stalled. Ukraine demands that it be signed on the European principles, which are already implemented in the energy sphere of our country, and also suggests that Gazprom reserve the capacity of our GTS for a long time, approximately 10 years, in the amount of 60 billion cubic meters of gas per year. Russia, on the other hand, is demanding that the current direct gas transit agreement be extended, otherwise, it threatens to leave Ukraine without gas supply, that is, there will be no reverse flow from Europe.
Taking into account the "goodwill" of the northern neighbor, Naftogaz decided to enter the next heating season with a strategic reserve. For the passage of last winter without risks, a little more than 17 billion cubic meters of gas was accumulated in the USFs, and the remainder was over 8 billion cubic meters. From the beginning of April, by May 11 of the current year, reserves increased by 15% to over 10 billion cubic meters. That is, the loading is in full swing.
Head of Naftogaz considers the plan to accumulate 20 billion cubic meters technically feasible, but for several reasons this move lacks financial resources.
"The most important factor is the obligation to sell gas through private intermediaries. They already owe us about $1.3 billion. We expect that this year, the debt will increase to $1 billion. We plan to buy 3 billion cubic meters more compared to the usual volumes. In addition, we have laid out in the financial plan the payment of dividends to the state in the amount of 90% of the profits and repayment of loans," said Kobolyev.
According to him, despite this problem, now Naftogaz is working on the opportunity to take a loan to purchase additional gas. Otherwise, it is impossible. Kobolyev believes that the position of Russia on transit will not change, the Kremlin will hold its ground, so we should not rule out that the gas crisis will be provoked. The Russians are doing everything they can to prevent the new contract from being signed, to blackmail Europe and implement its Nord Stream 2 project. Therefore, it is important that Ukraine is prepared for the next winter.
Will there be enough 20 billion cubic meters of gas to Ukraine if Gazprom blocks the transit, and will there be funds to purchase additional volumes of blue fuel?
Risks and opportunities
Mykhailo Honchar, President of the Center for Globalization "Strategy XXII", believes that 20 billion cubic meters of gas is enough to pass the heating season without risk. It is necessary to take into account the fact that Ukraine has more than halved gas consumption, compared with 2009, when Russia completely cut off the supply of blue fuel. And we still survived.
"For the last four years we did well with around 15-17 billion cubic meters of gas in our underground storage facilities. Now it is important to accumulate more volumes. It is also necessary to take into account the factor that gas supplies to Ukraine from Europe may be reduced or even stop. There could be some extreme case – when Russia blocks the route through Ukraine. And this will create a shortage of gas in the European market. Moreover, negative weather conditions cannot be ruled out – winter can be cold. All of this is Gazprom's dream – to leave us without gas. They already tried to do this in 2015, but there was some "extra" gas for Ukraine in the EU. In such conditions, we will have to deploy our gas transmission system in reverse – to lift gas from the underground gas storages and direct it to the center and east of the country. Technically, it is possible, as was the case in 2009 when this saved the situation, and Ukraine survived. So we can, if necessary, repeat this. Everything should work out. There are five months ahead for gas injection, and a sufficiently large amount has remained since last winter. Ukrtransgaz can pump 200 million cubic meters per day, " the expert noted.
In his opinion, it would not hurt the government to be more pro-active in relation to other market players, so that they also create gas reserves. And such actions should become traditional. Strategic resources are crucial. The latest example with the Druzhba pipeline has already demonstrated this. "For fifteen years, we haven't been able solve this problem. Each market operator must have a reserve. And here the clear position of the government is important," Honchar said.
As for funds for the purchase of additional gas, according to Honchar, in this case the loan is a traditional international practice. It is also beneficial for Naftogaz – it does not spend its own funds, and it is beneficial for banks – the system is proven and fast.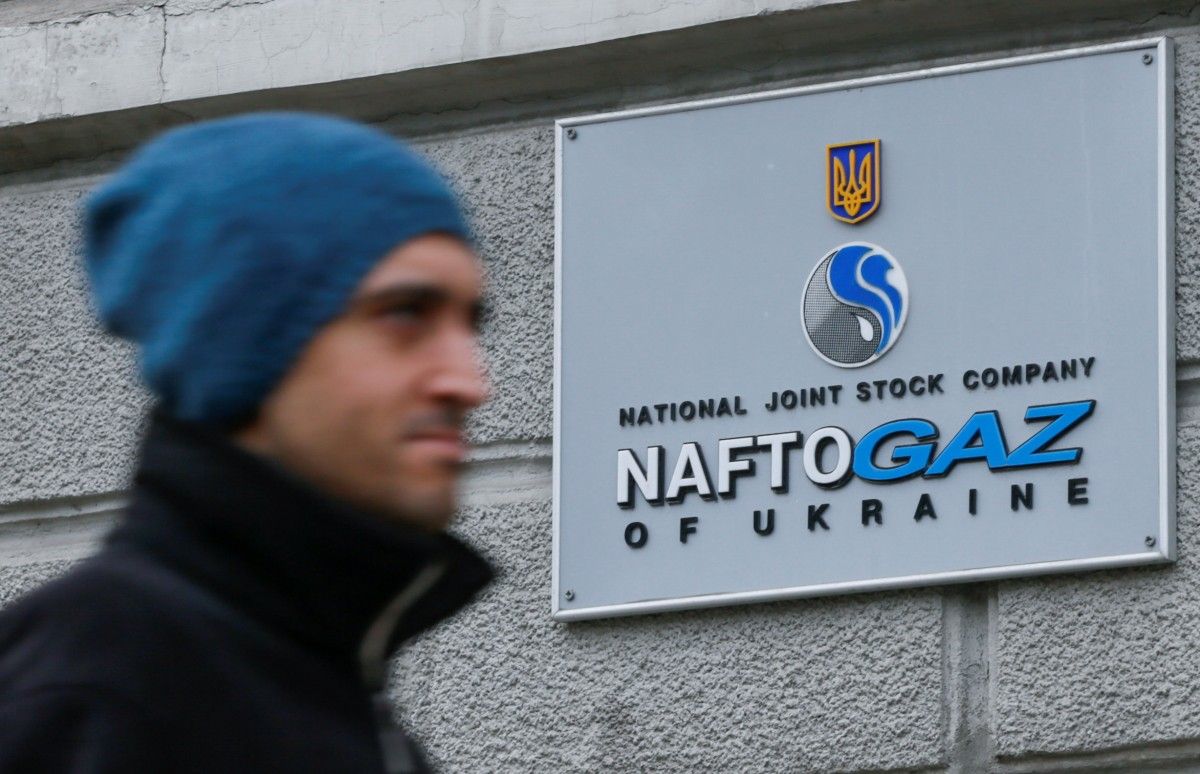 REUTERS
However, there is another risk: that's if, as a result of presidential and future parliamentary elections, the holders of government offices change and someone has a "brilliant" thought to replace the leadership of the largest state-owned companies in the energy sector, including Naftogaz. This, according to Honchar, can deliver a blow to the industry.
"This shouldn't be done. Five years of war have shown that these people are in the wrong places. Our energy structure, energy supply – electricity and gas – both to the households and enterprises were being provided. Therefore, the possible thoughtless intervention in the process is disturbing. This is the most realistic risk. And all the technical and financial issues are completely solvable. The past five hard years have demonstrated this. Moreover, we had long been aware of the risks of winter and spring of 2019-2020: Russia will do everything to provoke a gas crisis and present Ukraine as the 'main culprit', thereby speeding up the implementation of the Nord Stream 2 project," says the expert.
However, according to him, it is worth taking into account the fact that the U.S. Senate registered a sanctions bill against Nord Stream 2: "It is absolutely the right approach – this does not affect the companies participating in the project, including the German partners of Gazprom. It affects contractors who build the pipeline. But Russia, of course, will not stop it. We need to be ready for this."
Director of the Center for Energy Research, Oleksandr Kharchenko, also believes that piling up a gas volume in storage at the level of 20 billion cubic meters is the right decision, especially considering the possible blocking of transit by Russia, which means an automatic termination of the reverse flow.
"In January-April – the heating period –will definitely see enough gas for Ukraine. Money will be a traditional loan. Most likely, it will be provided by the European Bank for Reconstruction and Development (EBRD), while OPIC can also help out. Naftogaz is already working in this direction. So far there is no reason to worry," Kharchenko emphasized.
Energy expert Valentyn Zemlyansky adheres to a slightly different opinion: "Additional injection of gas volumes will do nothing. Expanding the system from west to east in the event of a transit halt will not work out – it's a purely technical problem. Experts at Ukrtransgaz are saying this. And Europe, in such a situation, will not provide additional fuel. But Russia will not stop the transit. After the situation with the Druzhba pipeline, for them this is another reputational risk. They would thus create a crisis in Europe, and do they need to expose Germany, their main partner, to such a blow? The transit will not be blocked even if a new contract is not signed. In addition, Ukraine is a signatory of the European Energy Charter. Therefore, no one will interfere with continued transit."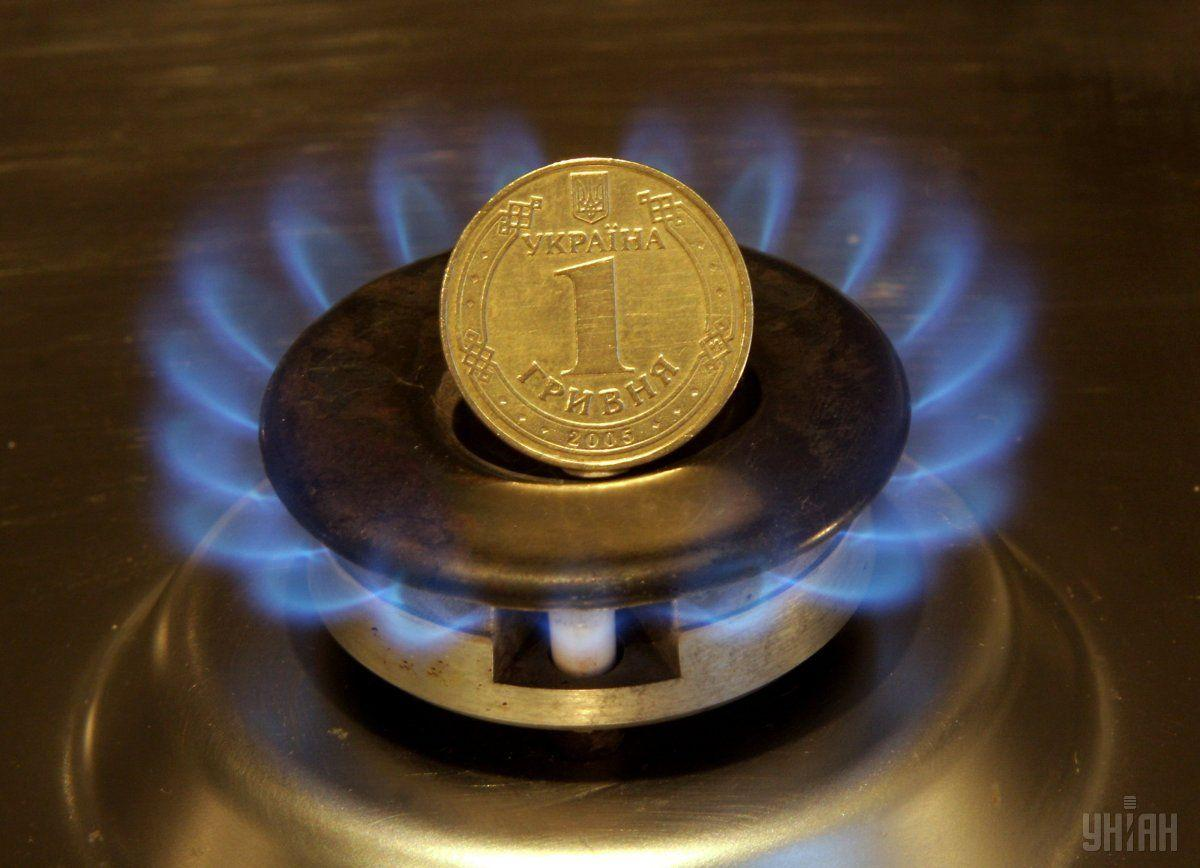 Photo from UNIAN
In his opinion, Nord Stream 2 today is not an alternative to the Ukrainian GTS for the supply of Russian gas to Europe. The signing of the contract can be dragged for long – parties can sit at the negotiating table and just keep talking. "There is an example – gas flew through Georgia to Armenia, but the contract was not being signed for a long time. But it is impossible to delay the process indefinitely. Everything will be signed, as usual: in an emergency mode and to our own detriment," said the expert.
Regarding the purchase of additional gas volumes, Zemlyansky says we are talking about a loan: "We will need approximately $1 billion. Kobolyev has already stated that the company does not have such funds, although Naftogaz has huge profits. All Naftogaz accounting is essentially virtual."
The next round of gas transit talks should take place at the end of May. At least, this was stated by Vice-President of the European Commission, Maroš Sefcovic, after he discussed the main issues of the future discussion with Minister of Energy of the Russian Federation Alexander Novak and with President of Russia Vladimir Putin. However, Sefcovic did not specify the details. But they will be made public very soon. For Ukraine, the main thing is not to lose this gas battle with the Kremlin.
Nana Chornaya