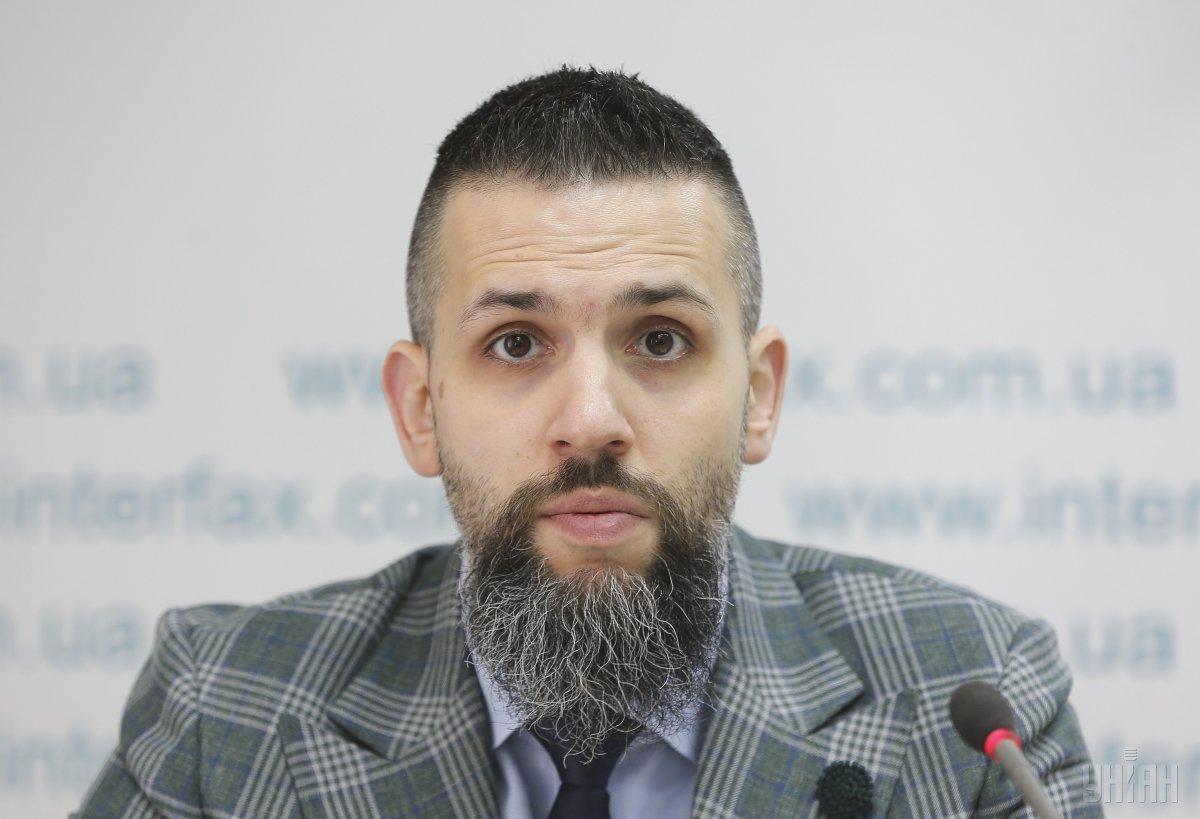 New face of Ukrainian customs
13:40, 04.07.2019
6 min.
5679
The new customs chief has been appointed. It's former first deputy minister of economic development and trade, Maksym Nefyodov. A young official with a reputation of a reformer announced large-scale changes to turn customs into a European-style body without corruption and with full digitalization of control routine.
Revolutionary changes are underway in Ukraine's customs service. In the last days of June, after a long government fight against reform opponents and adepts of shadow import-export schemes, the competition commission was able to determine the name of the head of this key agency tasked with filling the country's budget. The new chief is the former first deputy minister of economic development and trade, Maksym Nefyodov.
Over the past three decades, customs have gained a solid reputation of one of the most corrupt bodies. In many regions of Ukraine, locals often show their guests posh uptown palaces of former customs employees, which could not have been built for honestly earned money.
According to experts, Ukraine annually loses about $5 billion from corruption at customs. Moreover, abuses in the customs service took root so deeply that its foundations could be shaken neither by the two revolutions, nor by regularly changing governments and agency chiefs.
Will reformist Nefyodov be able to clean the Augean stables? We will soon see if he can. His first statements speak of his resolute attitude.
"I really would like to transfer all communication between entrepreneurs, exporters, importers and government agencies into digital. I want to get rid of manual subjectivism and paperwork," Nefyodov said.
Among the main problems of customs, the new leader called smuggling, pressure on clean exporters, corruption, and lack of professionalism of certain customs officers. In his opinion, it is the creation of e-customs and minimization of the human factor that will help make the agency more open, overcome corruption, and speed up customs procedures.
"I expect that implementation will take about two years – because there are legislative changes, there is infrastructure development, there is the signing of international agreements. For now, it takes years to even buy and launch the work of new scanners," Nefyodov said.
Judicial obstacles
The new head of customs is facing many difficult challenges because the changes will require bold innovative solutions. Obviously, Nefyodov, a former businessman, is ready to do his work, having gained experience in the Ministry of Economic Development, earning a reputation of a progressive reformer, in particular, due to the successful launch of the Prozorro electronic public procurement system, which saved the state tens of billions of hryvnias in more than three years of work.
Photo from UNIAN
In the competition for the post of the country's chief customs officer, Nefyodov bypassed Yevhen Harmash, Vice-Rector of University of Customs and Finance, and Andriy Savarets, head of the public organization Center for the Development of Digital Economy. This was no easy victory. Because of the opponents of the reform, big fans of filling their pockets with bribes at customs, the competition for the post of the country's chief customs officer was blocked by the court for two months and only at the end of June was the process completed.
The Ministry of Finance and the business community immediately declared that they welcomed the results of the competition and expected the top customs manager to create a transparent departmental structure and improve the quality of customs services.
"The Ministry of Finance entrusts ambitious tasks to the new head of customs – to create a European-style customs in Ukraine," the ministry said.
What should the new Ukrainian customs be like? According to the relevant ministry, it should be effective, transparent and free from corruption, which can become an engine of economy growth. Businesses welcomed the appointment of Nefyodov and declared their readiness to support progressive changes in customs reform.
"We at the European Business Association have repeatedly said that communication and the quality of services provided by government agencies are very important for businesses. And it is precisely in this aspect that business often had questions to customs. I really want to believe that a really transparent customs will soon appear in the country, and all services will be as clear and useful for businesses as possible, especially since Nefyodov has a fairly good reputation in the Ministry of Economic Development," said EBA Executive Director Anna Derevyanko.
No need to reinvent the wheel
In the opinion of the very winner of the competition, it's not necessary to reinvent the wheel in choosing ways to reform customs. Ukraine should use the experience of European countries that have already traveled this path.
"We do not need to reinvent the wheel or come up with some unique, ingenious solutions. There are already a huge number of plans for customs reform drawn up by the previous Ministry of Finance under the leadership of [Oleksandr] Danyliuk and under the leadership of incumbent Minister [Oksana] Markarova. There is a large project that was developed by the U.S. Customs and offered to the Government of Ukraine. Therefore, it is not necessary to invent anything," noted Nefyodov.
In particular, according to the official, key areas of activity will be to conduct full digitalization of customs processes in order to make life easier for inspectors and speed up customs procedures. The latter, by the way, are quite often carried out with delays, of which businesses complain.
"In Europe, for low-risk goods, the customs routine often takes five to ten minutes. This can actually be done in Ukraine, but this requires investment," the head of the agency said.
In turn, to speed up processing export-import operations and updating the customs infrastructure, Nefyodov considers it necessary to purchase scanners, scales, and remote control cameras. This is planned to be done both by over-fulfillment of the customs revenue plan, and by attracting donor funds and using public-private partnership tools, in particular, leasing property.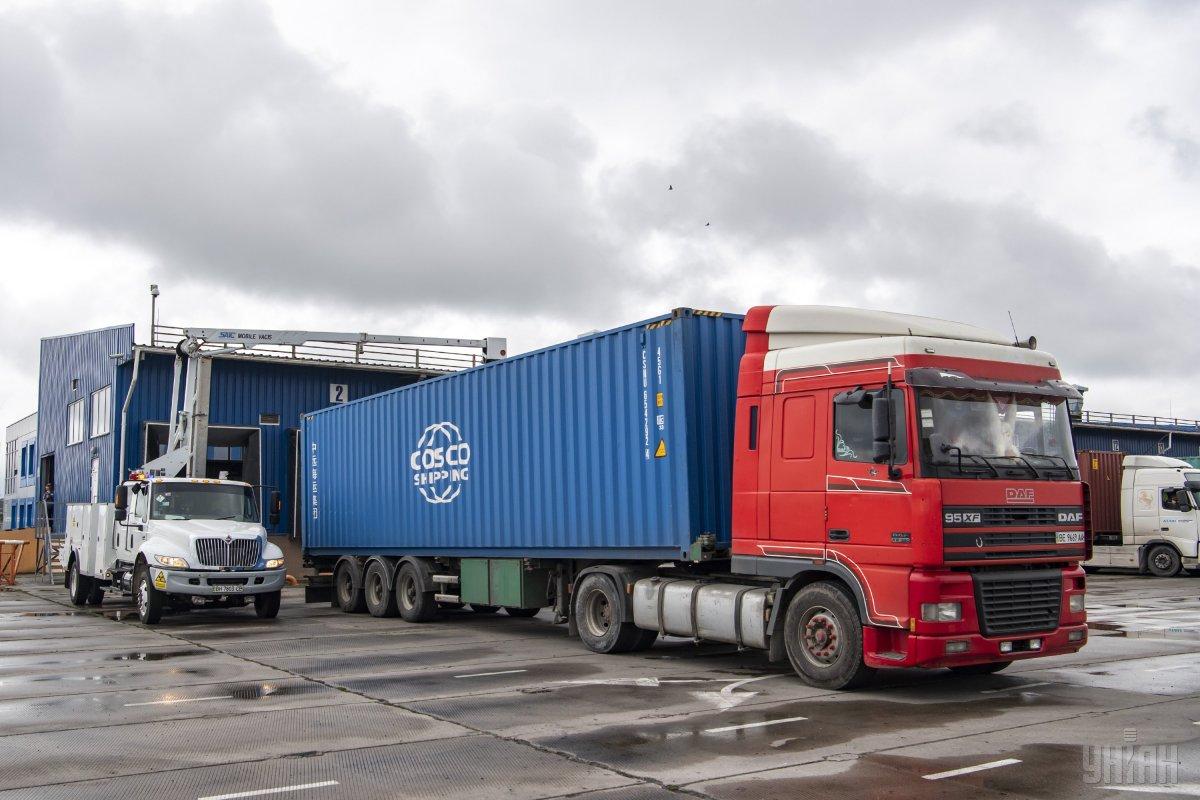 Photo from UNIAN
Nefyodov didn't overlook the issue of synchronization of customs posts. In this context, the reformer intends to integrate databases with those of other government agencies and customs authorities of neighboring states to launch a "single booth".
"I want to save the system from subjectivity as much as possible and integrate all databases as much as possible. For me, the situation is completely incomprehensible when round timber doesn't officially leave Ukraine and then materializes in Poland. How is this possible? There are customs databases in Ukraine and Poland. Why can't data be compared?" complains Nefyodov.
New personnel policy and customs without shady schemes
Changes are coming in personnel policy. The new head of customs will initiate changes in legislation in order to remove employees from under the civil service law and transfer them to a contractual system of work with reference to the implementation of key performance indicators (KPI). In parallel with this, it is planned to introduce the insurance of professional liability of customs officers and raise salaries to the market level.
"When we raise salaries to a more or less market level, we will be able to count on a large number of honest people who will go to work in this structure. For example, in Poland, the number of customs officers is two and a half times larger. I don't want to say that we should increase the number of customs officers in the country, I, as a liberal, am against increasing the number of civil servants, but we should gradually raise salaries to the market level," noted Nefyodov.
According to him, the staff needs to be shown that changes in customs are only for the better, and that the service has a plan that seeks to transform the agency so that the word "officer" sounds proudly and is not associated with corruption.
Photo from UNIAN
To get the regulation of export-import transactions from the shadows, it is not enough to change the title and names. Systemic changes are required. To this end, Nefyodov proposes creating a risk management unit, as well as introducing automated blocking of risky customs operations.
"There are gray schemes at customs, where industrial batches of goods are delivered as individual parcels, and this is half the trouble. There are also black schemes – these are tankers that reload petroleum products in the territorial waters of Ukraine, or trucks that drive in at night... These problems need to be addressed not only through the fiscal function," notes Nefyodov.
In order to minimize corruption risks, the official also proposes changing the functionality of the agency and making it open. Nefyodov also plans to reduce the total number of customs offices in the country from the current 26 to five or six.
"Our major task is to digitally process data as much as possible and divide the conditionally back-end office and front-end office so that the customs officer who communicates with the businessman, carrier, customs broker, logistics operative and so on has less influence on the decision-making result, and whoever makes such decisions does not communicate with the client and cannot extort bribes," he noted.
Photo from UNIAN
The reformer did not forget about moving toward Europe. According to him, harmonization of national legislation with EU norms and intellectual property protection are factors, without which Ukraine's integration into the European Union's customs community is impossible.
In this context, Nefyodov proposes developing a new edition of the Customs Code of Ukraine and joining the common transit system of the European Union (NCTS), which will introduce the term "authorized economic operator", which allows companies saving time on customs procedures. In Europe, this scheme has been operating for many years, making life easier for businesses.
Many of these ideas have found support on the part of the national business community and the European Business Association.
The new head of the customs service understands the importance of a good timing for reform. The window of opportunity for the restructuring of the agency, which is one of the most important ones for the national economy, opens only for a short period of time. And it seems that the time has come. Now it's time to get to work…
Oleksandra Danko