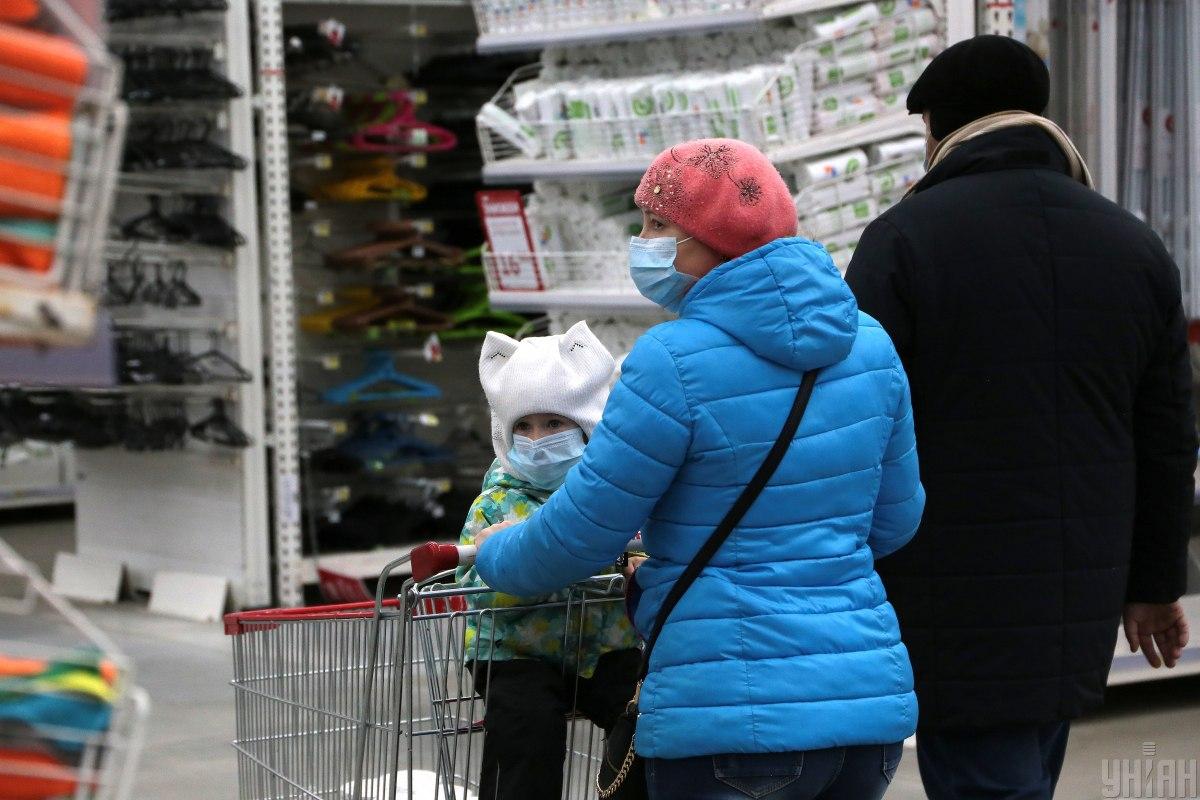 Doing business amid coronavirus: what's happening to grocery prices
Food prices have risen sharply in Ukraine, while sellers justify their moves with tough quarantine measures and the sliding hryvnia. Experts say the reasons are completely different. UNIAN has tried to figure out what's really happening and whether prices will return to their previous positions.
Ukraine, like almost any other country in the world, is currently going through rough times resembling the 2008 crisis. The blame is on coronavirus, which accelerated the recession, toward which the global economy had already been taking leaps and bounds. And while developed economies are pouring billions to save the situation, our country is limited in funds. Therefore, things could turn out especially bad.
Today, small and medium-sized businesses are forced to shut down "indefinitely, thousands are losing jobs, many are sent on unpaid vacations, while some are seeing wage cuts -  and the latter are still lucky ones! That is, people are running out of cash. The authorities promise not to leave the vulnerable in trouble and provide as much help as possible. But the thing is that the government is lacking capacities to this end as the budget is already bursting at the seams. It would seem that things couldn't get worse. As it turned out, they could.
Prices, Antimonopoly Committee and sellers
Over the past week, prices for almost all groceries have risen sharply in stores. Social networks are full of angry posts in this regard. The Antimonopoly Committee reacted – however, in its own peculiar way.
"In recent days, we have seen an increase in retail prices for some food products. The Antimonopoly Committee is recording these these facts by conducting price monitoring throughout the country, analyzing press reports and appeals of citizens to the AMCU bodies," the Committee notes.
Photo from UNIAN
In some regions — which aren't specified — since early March, prices for buckwheat have jumped by more than 50%, millet – by 24%, and sugar – by 16%. The AMCU recorded a significant increase in prices in "certain" retail chains for vegetables: potatoes went up by almost 60%, while onions and carrots doubled.
Another important statement is that "to identify violations of law on the protection of economic competition, the Antimonopoly Committee of Ukraine requires retailers to promptly provide complete information on the purchase and retail prices of cereals, bread, sugar, flour, the most popular types of meat, vegetables, and the like."
The logical question is: what next? How long will the Committee collect data to respond to the price hikes?
Besides, its "reaction" to the illegal price increase already seen a negative experience. In 2012, the Antimonopoly Committee of Ukraine launched a probe on the retail market over cartel conspiracy of 18 retail chains (including seven largest ones). It recognized their actions as illegal and ruled to fine them UAH 20 billion. But two years later, the Committee changed its mind, halved the list of perpetrators, as well as the fine – to UAH 200 million. They decided to change the rules of the game on the market. But no one has seen the new rules or the fined being paid to this day.
So now the Committee is hardly worth hoping for. Moreover, sellers found an explanation for the increase in prices. For example, ATB, Ukraine's largest supermarket chain, explained that the rise in price is associated with "a rapid increase in vendors' selling prices". The latter allegedly raised the cost of goods due to a significant increase in production costs associated with quarantine measures and harsh restrictions, as well as changes in prices for imported components of the cost of goods, which is directly related to hryvnia devaluation.
"In order to avoid speculation and rumors, I'd like to dot the i's for you on the issue of price increase for food products, as well as essential goods in supermarkets of the ATB retail chain and in all retail chains. As you may have noticed, in recent days, some products from the so-called borscht set, antiseptics and some other products have actually risen in price in our stores. However, don't perceive this as thirst for extra profit. The reason for the rise in price lies in the fact that the largest suppliers are significantly increasing  their selling prices. Moreover, that's not only for our distribution network, but also for other operators of the Ukrainian retail market. This is due to a significant increase in production costs associated with quarantine measures and harsh restrictions, as well as with changes in prices for all imported components of the cost of goods (associated with hryvnia devaluation). For our part, we are forced to accept these revaluations. This is necessary for the stable operation of more than a thousand of our stores and the uninterrupted supply of guaranteed quality products to your table. We make every effort so that our customers could always get what they came to the store for, at the lowest possible price... At this time, the company is also making every effort to ensure stabilization of price growth by suppliers of food products and essentials. We are focusing all our efforts and resources on helping our customers survive the threat of coronavirus infection and the quarantine associated with it as conveniently as possible," Borys Markov, CEO of ATB Grocery Retail Chain, wrote on Facebook.
kiev.klichko.org
However, Kyiv Mayor Vitaliy Klitschko was not okay with such explanations. But he limited himself only to appealing to retail chains and the Antimonopoly Committee.
"We understand the hype for food products in the city and across the country amid restrictive measures. People are anxious and they go to supermarkets to stock up on essentials. Meanwhile, individual retail chains make use of this to profit ... I turn to the Antimonopoly Committee and ask you to look into this problem and intervene. And I urge owners of retail chains: don't raise prices unreasonably! One thing is business, but looting is another thing! Today it's hard for everyone, so don't profit off of our people at such difficult times for our country," Klitschko said, adding that he can't control marker prices, being a municipal official.
Price hike nuances
Head of the Association of Distribution Network Suppliers Oleksiy Doroshenko believes that the existing negative factors could lead to a gradual increase in the cost of all, both domestic and imported products, by 2-5%. But no more than that. Everything above this level would be unjustified, he says.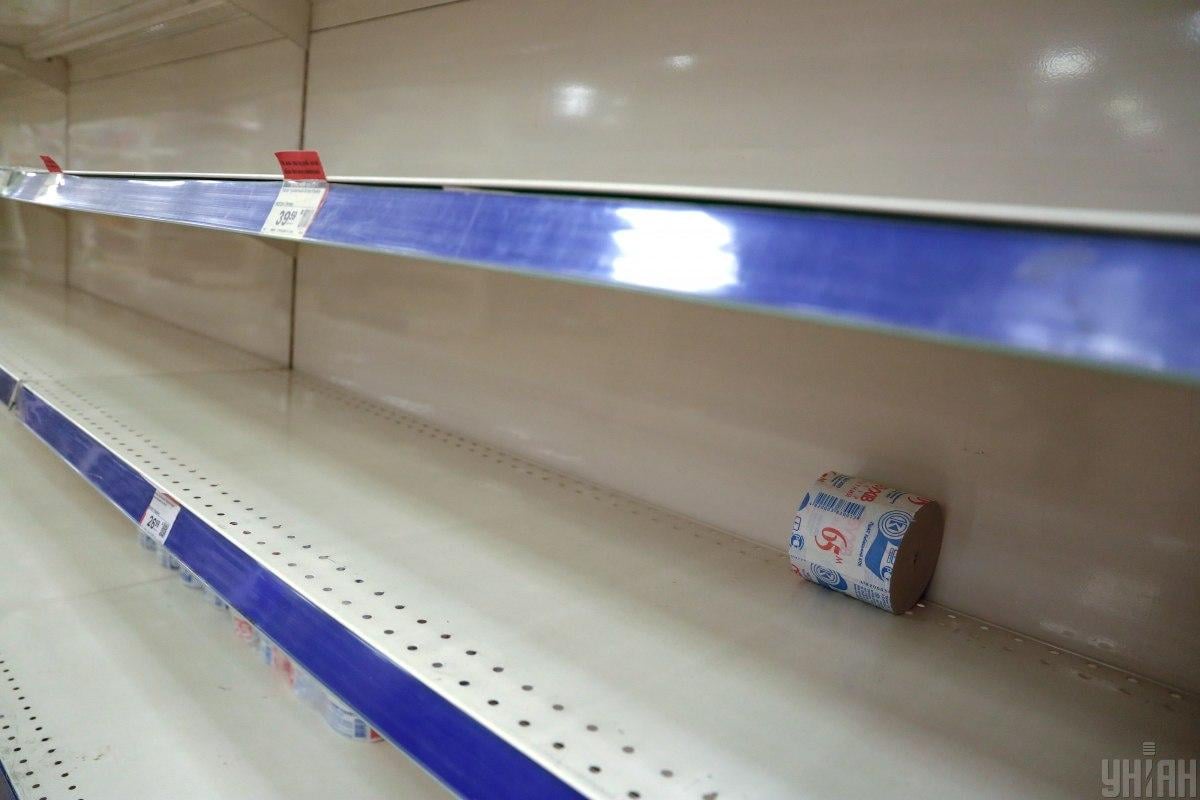 Photo from UNIAN
"Much can be discussed in our country – the lack of political will or corruption, but certainly not food shortages. Ukraine provides itself with basic products and annually increases exports of agricultural products for almost every crop or product. The main question arises regarding prices. So, over the past week, the world price of cereals has increased by 7%, which will give additional revenues to the budget and foreign exchange earnings, but also, accordingly, increase the price tags for bread, flour, and pasta. And here we also have the weakening of the national currency being superimposed. Now the dream of all agrarians and traders has come true: people are bringing in their money and stocking up on food. All those dealing with the lower and middle price segments of food products and essentials are working 24/7 because of great demand. But this week things may change since most citizens have already made large reserves, spending almost all the money on it. No one understands when quarantine will end and people will go to work again. In some countries, after peak demand, its expected decline is already being observed. And in these countries people have large savings, which isn't our case. All available negative factors can lead to a gradual increase in the cost of all, both domestic and imported, products, by 2-5%. But not more than that. That's if no new grounds arise. Therefore, the statements of some businesses about the 'rise in everything' are undisguised looting in relation to all of us," the expert notes.
According to a member of the NBU Council, Vitaliy Shapran, the current increase in food prices is a natural phenomenon, including for Ukraine.
"Firstly, panic among the population plays its role. If people buy more than usual, why not raise prices? This is the logic of any seller, in any country. The second point – the closing of markets led to lower competition: fewer sellers – less choice of where to buy," says the expert.
He believes that raising prices on the food market is a temporary phenomenon. After a period of hype, there is always a slowdown in consumption. In addition, sooner or later, markets will reopen and everything will fall back into place. Although, Shapran does not rule out the option that prices will not decrease after stabilization. However, the current situation advises Ukrainians to perceive it as a short-term shock, and the state – to actively deal with restoring state reserves.
"I don't think that the state needs to intervene while prices are moving within reasonable limits and there is no acute shortage. What I would advise the state do in the future is procure masks and protective gear, as well as other goods for which the population has created shortages in the last week," said Shapran.
The monopoly of suppliers and sellers will perhaps be destroyed in the near future. Thus, the Ministry of Economic Development, Trade and Agriculture supported the initiative of wholesalers to resume the work of food markets during quarantine.
"We advocate the idea of not restricting food markets; in addition, it is important to add to the list the sale of seeds, plant protection products, seedlings, and veterinary products," said deputy minister Taras Vysotskiy.
In addition, the authorities vow to allow operations of enterprises working in agriculture and food industry, as they are of "particular importance for ensuring food security." It is possible that in this way it will be possible to tame food prices.
Nana Chornaya