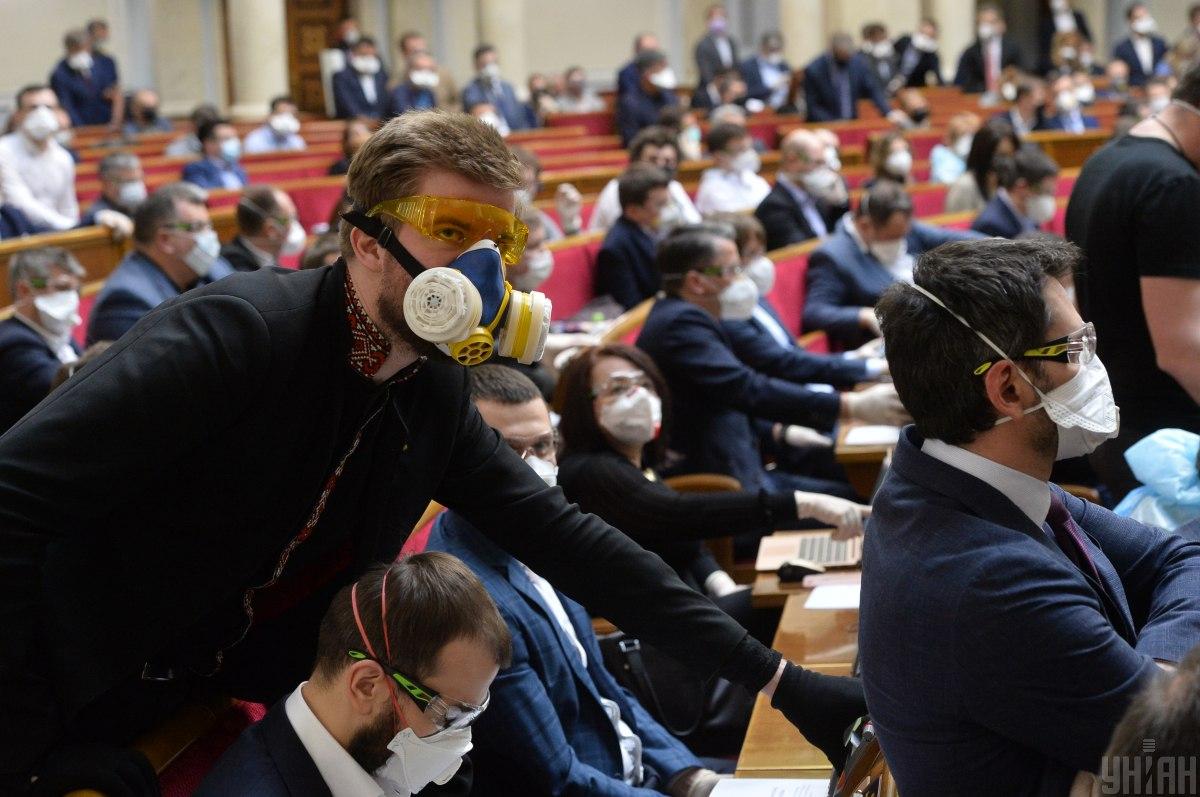 Government aid amid quarantine: What businesses and citizens should expect
The Verkhovna Rada has passed a bill, submitted by government, on additional social and economic guarantees in connection with the coronavirus epidemic. Businesses assure that the measures being taken are not enough to get the country out of the crisis. UNIAN learned about the ways the Cabinet is going to help the Ukrainians, and things to which they turned a blind eye.
The Verkhovna Rada at an extraordinary meeting on March 30 adopted without debate at first reading a bill developed by the government on additional social and economic guarantees in connection with the epidemic of coronavirus.
The Rada had approved the first "assistance" package on March 17. They made amendments to the tax legislation, which prohibited imposing penalties for tax violations committed from March 1 to April 30, 2020; established a moratorium on audits from March 18 to May 18, 2020; and extended until July 1, 2020, a deadline for submitting asset declarations. The document also stipulated that from March 1 to April 30, 2020, land rent shall not be charged and paid, while non-residential real estate owned by individuals or legal entities shall not be subject to taxation. In addition, medical goods imported into Ukraine and paid for by government money were exempted from value added tax.
Businesses immediately stated that the relief wasn't sufficient. Tough quarantine measures, taking into account the impending global economic crisis provoked by the COVID-19 pandemic, could greatly bring down the economy – Ukraine's GDP in 2020 may fall by 9%, while the hryvnia may weaken to UAH 35 to the dollar. According to the European Business Association, almost half of domestic companies have already recorded between 20% and 50% of revenue losses. Without drastic measures and real help to businesses, it would be impossible for the latter to survive. The government agreed with this suggestion and developed a new aid package, which the Rada approved on March 30.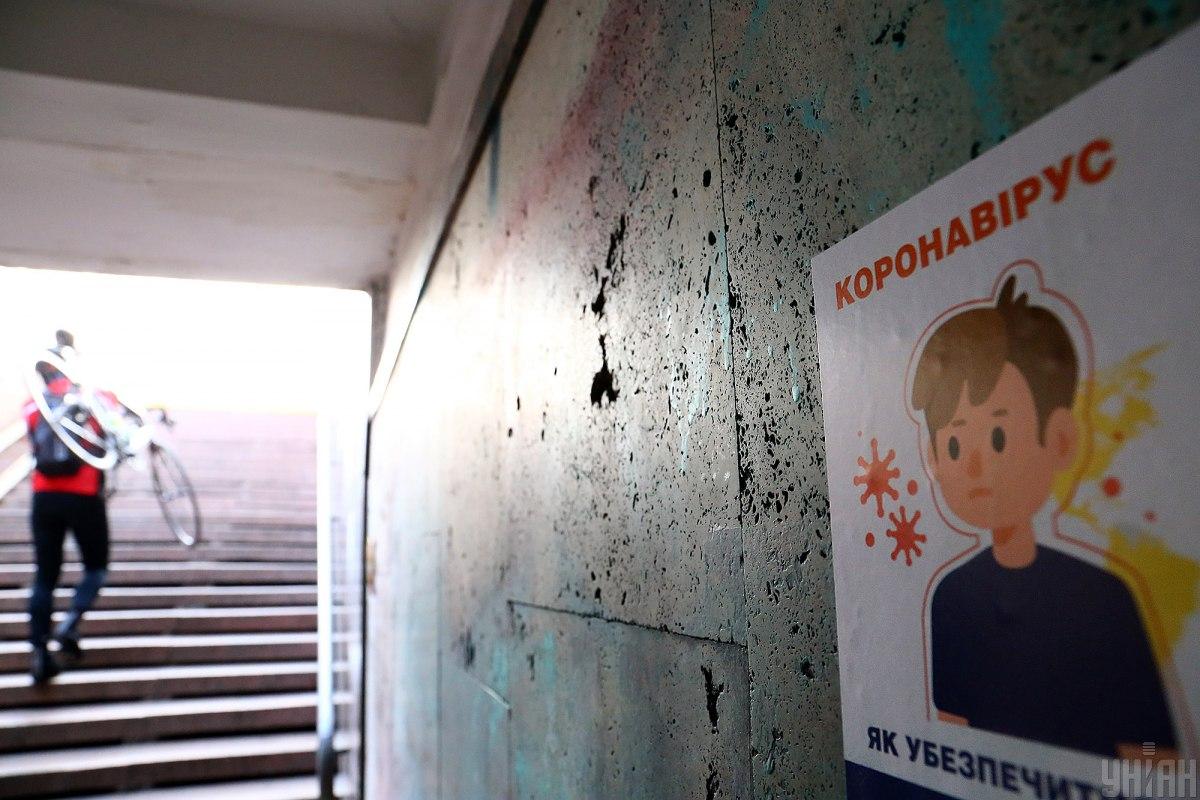 Photo from UNIAN
The main provisions of the new law are as follows:
- The course of all procedural terms for appealing against decisions of regulatory bodies has been suspended;
- Application of fines for the late repayment of aviation fuel bills has been delayed;
- The increase the interest rate on credit agreements has been forbidden;
- The right was granted to local authorities in 2020 to make changes regarding the reduction of local tax rates and/or fees and the reduction of single tax rates;
- The ban has been extended until June 30 on conducting scheduled inspections in the field of commercial activity, except for state supervision (control);
- Penalties for late payment of a single contribution to compulsory state social insurance, as well as for its incomplete payment or for late reporting to the tax authorities, have been suspended for the period until May 31;
- From March 1 to March 31, from April 1 to 30, and from May 1 to May 31, 2020, single tax payers shall not be charged a penalty, while penalties accrued for these periods is subject to write-off;
- A moratorium has been established on conducting audits of correctness of accrual and payment of a single social contribution for the period from March 18 to May 31, 2020, as well as for the period until May 31 inclusively, while deadlines for considering single social contribution taxpayers' complaints have been suspended;
- For business, a privilege has been established for the payment of income tax on condition of financing measures to combat the coronavirus;
- Spirit supplies for the production of antiseptics have been streamlines, and their production at the factories of Ukrspyrt has been allowed;
- Land tax and property tax for April shall be returned to local budgets;
- Amendments have beene made to the Code of Labor Laws: by agreement between the employee and the employer, a flexible working time for a certain or indefinite period can be established for an employee, both during hiring and subsequently;
- Downtime for the quarantine period if it isn't an employee's fault shall be paid at the rate of at least two-thirds of the tariff rate, while partial unemployment assistance is set for every hour by which the employee's working hours have been reduced, at the rate of two-thirds of the tariff rate;
- Fines have been raised for violating the pricing procedure for social goods, whose limit shall be set by the Cabinet of Ministers.
However, businesses still seem to be unsatisfied with the new set of measures.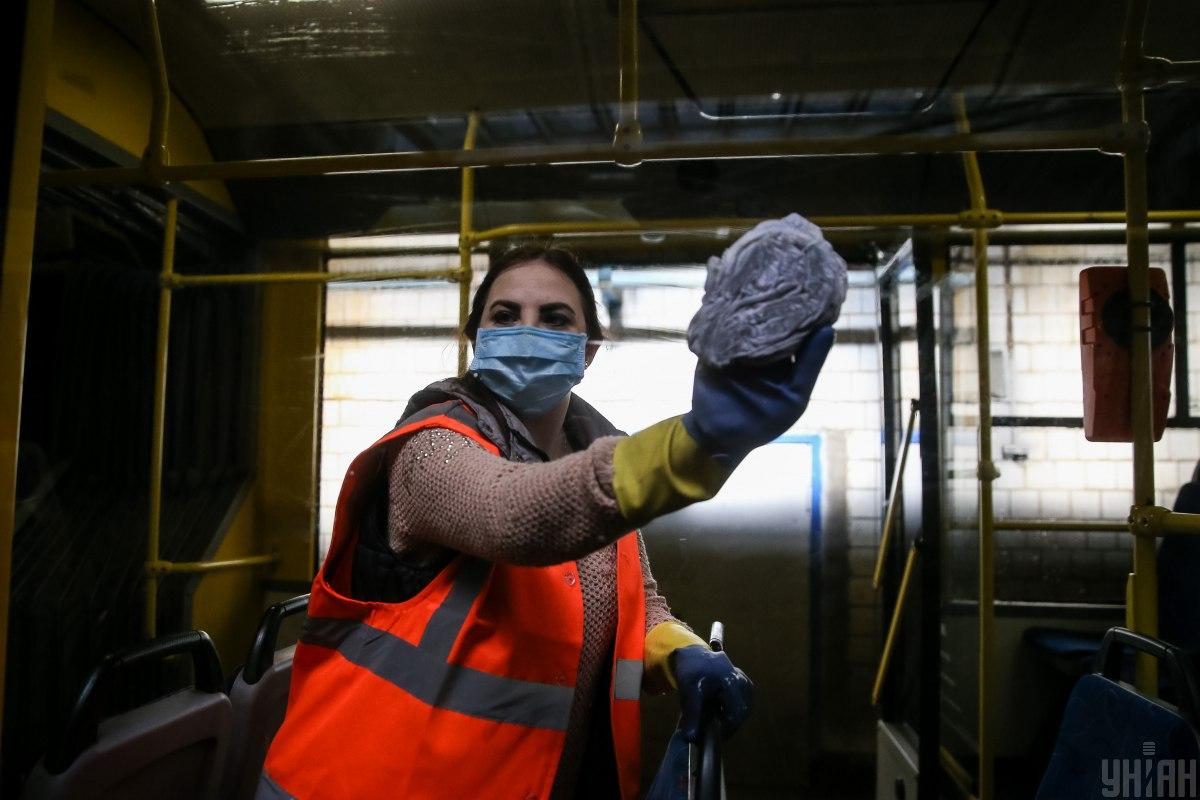 Photo from UNIAN
"All that we can"
On the eve of the adoption of the new "quarantine" bill, the mayors of 23 cities of Ukraine sent an open appeal to president, parliament speaker, and prime minister with a request to postpone consideration of the bill (the appeal was published on Facebook by Dnipro Mayor Borys Filatov).
It noted that "local governments are now providing increased salaries to doctors, purchasing medications, masks, tests, equipment for hospitals, for which hundreds of millions of hryvnias is being allocated. Meanwhile, instead of supporting communities, as is happening all over the world, adopting changes to the tax and budget codes would deprive communities of resources."
The mayors demanded that the committee on finance, tax and customs policy hold a meeting and take into account the proposals of the Association of Ukrainian Cities. But, the appeals have fallen deaf ears, it appears.
After the draft law passed first reading, Kyiv Mayor Vitaliy Klitschko, who chairs the Association of Ukrainian Cities, said that local budgets due to tax changes will fall short of UAH 12 billion. "Contrary to the position of the president and prime minister, which they declared at a meeting with the mayors, the deputies did not heed the demands of local communities and passed a bill creating unfair conditions for businesses. They provided super-profits to individual large businesses through taxes to the budgets of all levels. Losses of the capital's budget alone (in the fight against coronavirus) will amount to about UAH 1.6 billion," Klitschko emphasized.
According to him, as a result, communities will lack funds to pay wages to doctors, teachers, social workers, educators, as well as workers in the transport industry and utility services.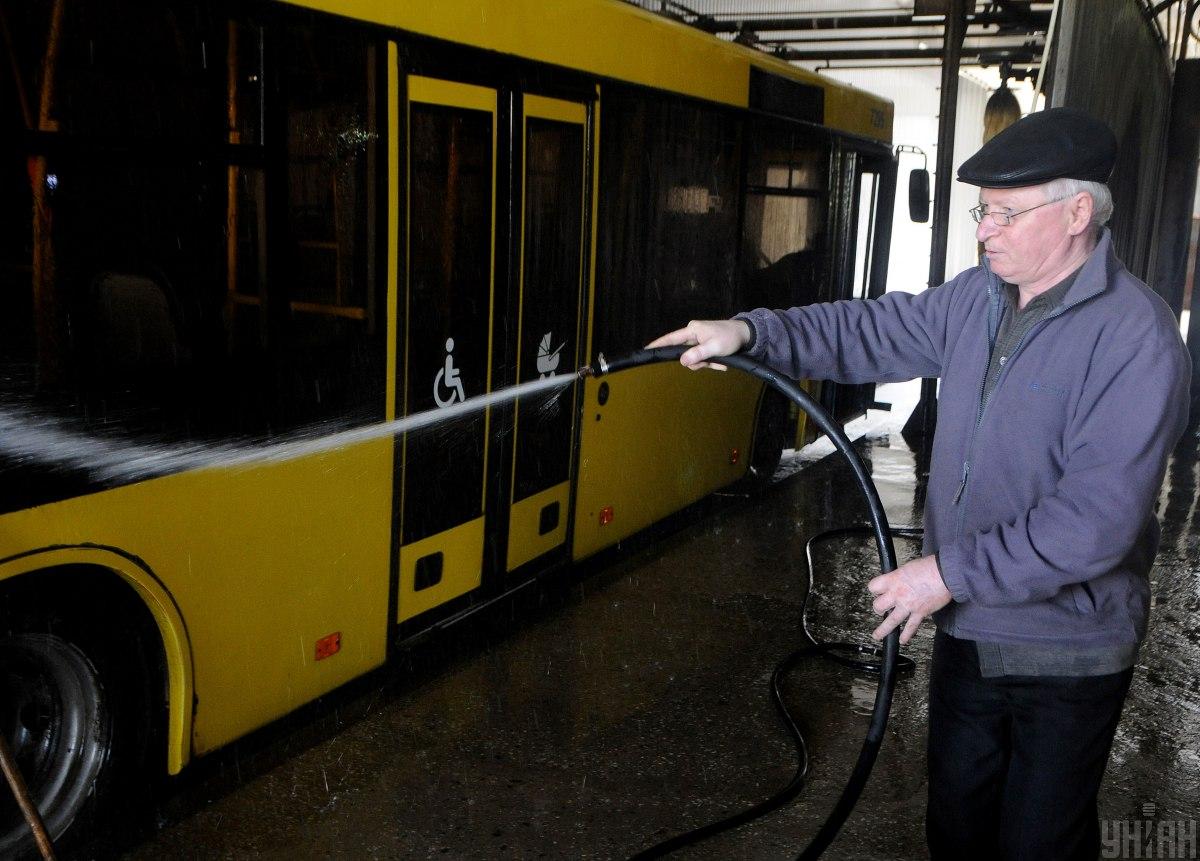 Photo from UNIAN
"That's because deputies took into account only part of the proposals put forward by the Association. And they approved half-hearted decisions. For example, they granted a deferment in the payment of tax on land and real estate to both non-operating and operating businesses. They provided local governments with the opportunity to decide on a review of rates only for a single tax. And also, they deprived citizens of the funds from land rent in March, thus ensuring profits to agricultural holdings. This is unfair," said Klitschko.
The European Business Association also has important comments on government law, although the Cabinet did implement a number of their proposals.
"The most important thing that concerns companies at the moment is the preservation of fines for violation of deadlines for the declaration and payment of taxes, namely: VAT, excise tax, rent, and fines for violation of the accounting for the production, storage and transportation of fuel and ethyl alcohol, which the business community has repeatedly noted," the EBA said.
According to the Association, the issues of the prohibition of any audits or inquiries by the tax service, at least until the end of the quarantine, are unaccounted for (unscheduled inspections have not been banned); enforcements of court rulings on registration of tax invoices; timely refund of VAT; and cancellation of taxation of income from bank deposits of individuals and legal entities.
The Association also emphasizes that the new law did not reflect such proposals as a reduction in taxes on the wage fund, which would allow employers to refrain from layoffs, and, as a result, the country would avoid mass protests; introduction of the payment of benefits for temporary disability at the expense of the Social Insurance Fund from the first day of illness; exempting from taxation personal income tax and military tax insurance premiums under contracts of employees' voluntary health insurance.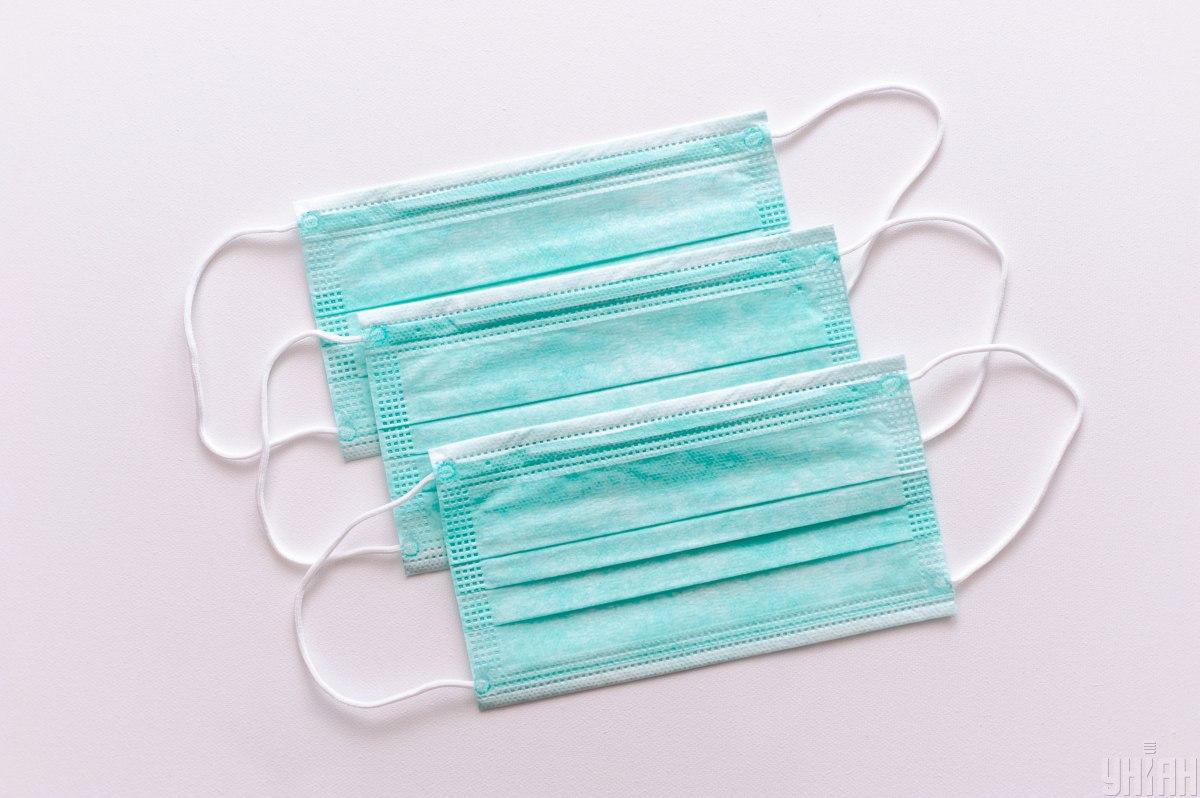 Photo from UNIAN
The proposal has remained unrealized to introduce a transparent mechanism for regulating prices for medications, medical supplies, and essentials (the law does provide for regulation, but today there is no mechanism for such regulation).
At the same time, businesses consider it unfair to reduce the grace period for exemption from land fees and real estate tax (it was reduced from April 30 to March 31).
The European Business Association has called on the Verkhovna Rada to look into a detailed list of proposals when preparing the next draft law in order to support entrepreneurs. "Of course, on behalf of businesses, we thank the Verkhovna Rada for their attention to the proposals put forward by the community and the decisions made. Unfortunately, today there are still many unaddressed norms. And in this context, it is the quick work that is extremely important. Indeed, every day it becomes increasingly difficult for businesses to operate. Therefore, I really hope that we will be able to find consensus on the other proposals, because the crisis really requires more solutions," said EBA Executive Director Anna Derevyanko.
Important nuances left out
Experts also have claims to the new law. Economic expert Oleh Pendzin believes that the general tone of the new law is "those who are drowning should take care about saving themselves".
"For businesses, a moratorium on tax audits is being extended. It's actually difficult to check those who are in quarantine, but it does sound nice though! Until the end of May, cancellation of fines and penalties for late payments of ERUs is valid. That is, you still need to pay, but they will 'tear you apart' for non-payment later – when they check figures. After all, the tax authorities are also human beings – auditing others at the time of an epidemic is subjecting themselves to risk. The law allows those who are in quarantine not to pay rent. Very nicely laid out... It would be nice if the state reimbursed the cost of rent from the budget. But this way, this means people will enjoy their debts being forgiven. But a question remains: where will a landlord get the money to pay for utilities?" he said.
"They decided to free from VAT the turnover of medications needed to fight coronavirus. It's just not clear what exactly they will exempt from VAT — there is no cure for this virus. We have been told about this many times. So people are treated with anything that at least somehow affects the disease. And often, these medications are not traditional. So who will prepare the list of VAT exemptions? Obligatory registration in the Ministry of Health is being removed for manufacturers of sanitizers. Apparently, that's to ensure that sanitizers, or whatever will be produced under this name, are made faster. There is no registration at the Ministry of Health."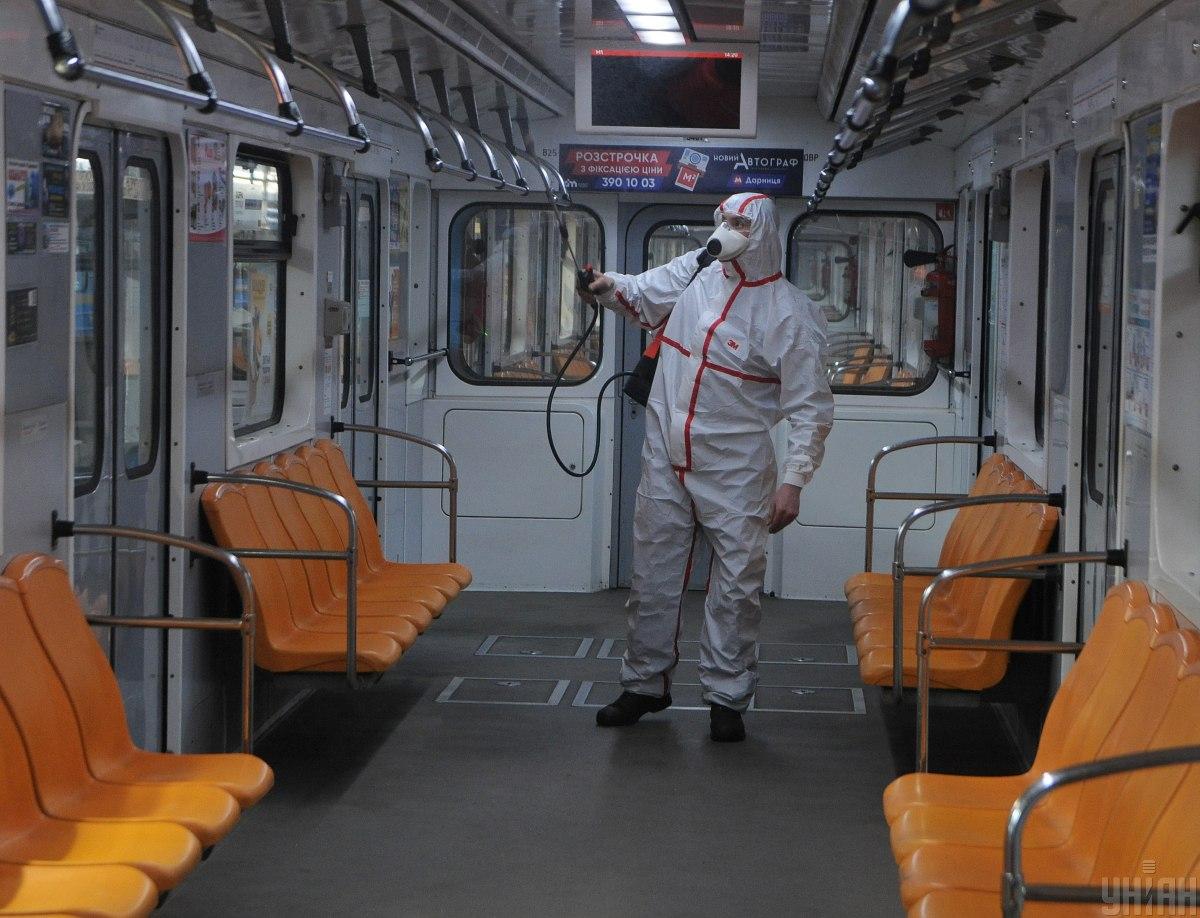 Photo from UNIAN
"For citizens, there's 'unprecedented generosity'…  You may not pay penalties and fines on consumer loans so far. Although, you do need to pay interest on loans and pay back your debts. No one is going to forgive anything, even if you've lost your job due to quarantine. But you are allowed to not pay fines and penalties pending quarantine. Social payments are being extended and people don't need to go anywhere and there is no need to go through commissions to extend the payment term. but verification has not gone anywhere. And if it later turns out that you received wrong figures, you will have to return this money, but that will come later," the expert explains.
According to him, the main thing is that most countries are now trying to help their citizens and businesses. Meanwhile, Ukrainian deputies failed to approve changes to the 2020 budget, implying the creation of an assistance fund. MPs just sent the draft for revision.
An expert on tax law and financial investigations Sviatoslav Dubyna generally estimates the anti-crisis bill as positive, but not sufficient.
"It is great that the bill provides for a number of concessions for businesses, establishes benefits for the payment of income tax, provided that businesses finance measures to combat coronavirus. Meanwhile, businesses were the first ones to respond and support medical facilities in preparation for a possible epidemic in Ukraine, helping with the provision of protective equipment, ventilators, antiseptics, and other necessary medications, without waiting for signals from the state. It's a right thing that the state tuned in and responded adequately! A number of other decisions have also been made on tax exemptions, inspections and fines during the fight against the virus. A number of decisions were taken to simplify the receipt of social benefits by citizens, a ban was introduced on raising interest rates on loans, as well as levying fines and penalties on consumer loans taken before 2017. However, it is not entirely clear why these loans had to be taken before 2017. Who lobbied for this norm? But that's not the point. The bottom line is that we are again taking half-hearted measures that will not lead to global changes in the Ukrainian economy and its growth," the expert emphasizes.
REUTERS
According to him, again, both the government and the president act without thinking a few steps forward. Although now is the moment to give businesses and people an impetus – the time has come for big changes. The world will never be the same; there is a global redistribution of markets. Ukraine must find its rightful place on the world map.
"The economic crisis, accelerated by the COVID-19 pandemic, is not only a problem, but also an opportunity for fundamental and profound changes in the system of government, management, interaction of regions with the center, citizen participation in the organization and control of power, as well as creating conditions for industrial development, entrepreneurship, attracting investment, and developing the economy as a whole. Now all the flaws of the Ukrainian state are crystallizing and looking much brighter. In times of danger, the instinct of self-preservation and resistance to challenges is exacerbated. In the first days when coronavirus cases started emerging in Ukraine, businesses demonstrated just that. Support headquarters were organized, funds were allocated to help medical facilities, procure and deliver necessary equipment, protective gear, etc. Had the president come out with these theses to people and parliament and proposed to unite around the creation of such a comprehensive program, I think he wouldn't have had to go and convince deputies to vote for some bills. Still, thanks for at least slightly loosening the noose on the neck of businesses and citizens," the expert summed up.
This is just the beginning
REUTERS
The Cabinet is well aware of all the problems for the economy caused by the acceleration of a new wave of economic crisis. The government understands that Ukrainians and businesses cannot actually stay idle without making money for too long. Therefore, several options have already been developed to bring the economy out of strict quarantine.
"There is a question – after the Easter holidays, we must understand when we will come to positive dynamics on the disease, and after that we'll see what we can do. We have developed and are now calculating several scenarios. A scenario, for example, of China – with a short-term, but very severe restrictions. There is a milder scenario, but with very strict compliance with sanitary and hygienic requirements, that is, face masks, social distancing, and so on. All these scenarios are being worked out. I'm sure that in just a few days we will present them and talk about how we move on," said Prime Minister Denys Shmyhal.
Many points of assistance for both businesses and citizens are described in the bill on amendments to the state budget 2020, which the deputies sent for revision. Shmyhal assures that in a week, the draft will be adopted. And then it will be possible to implement a set of measures to prevent the collapse of the Ukrainian economy.
Nana Chornaya