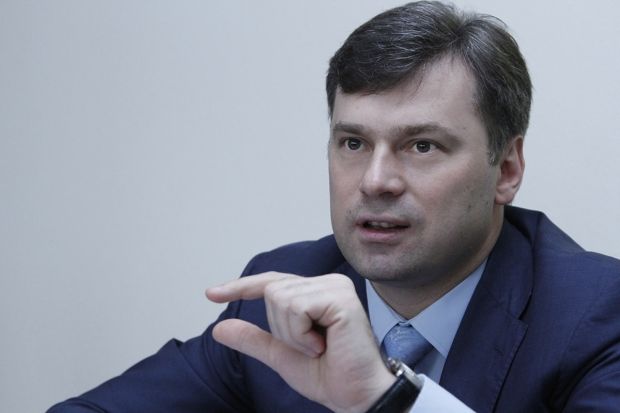 Fiscal Service official: Ukrainian coal siphoned to Russia, drugs smuggled back
08:35, 23.07.2015
7 min.
Interview
First Deputy Chairman of the State Fiscal Service Serhii Belan speaks in an exclusive interview with UNIAN about the criminal schemes of smuggling goods across the border and in the ATO zone.
The events in Zakarpattia highlighted the issue of smuggling. What are most popular smuggling schemes? Do they vary across different regions?
Of course, there are some classic schemes of illegal transportation of goods across the border. But it is necessary to see the difference between illegal transportation through the customs checkpoints and the schemes when the criminals avoid such checkpoints and go off-road. The latter typically involve cigarettes, alcohol and oil products. When the goods are smuggled through the customs checkpoints, there are several classic fraud schemes like re-grading, reduction of customs value or weight, the substitution of goods ...
For example, some report 20 tons of cheap slippers, and among them, 2 tonnes of top-brand shoes "get lost" somehow. Sometimes, the perpetrators report that a container weighs 12 tonnes, instead of its real weight of 20 tonnes. Sometimes, the reported information on the exact articles of imported goods is compromised.
There are cases when the contraband is smuggled brazenly, we call it the "black" way. It's when a truck is entering Ukraine with iPhones or tablets from Poland or Romania while a driver reports that the truck is empty. That is, as if there are no goods, at all. Recently there was a case when we received information from our colleagues from across the border that expensive mobile phones had been declared for exiting their territory in a certain vehicle. When checked our database, it turned out that no customs declaration was submitted for that vehicle whatsoever.
There is also a scheme with vans. There is a norm that allows transporting duty free goods weighing 50 kilograms per person, or costing the equivalent of EUR 500. According to this scheme, a truck would drive up to the border, gets unloaded, and the whole bulk of goods is distributed among dozens of people who drive their vans across the border day and night. After that, the goods are delivered to the storage facilities, and then they appear on the domestic market with no tax paid.
So, a big problem today is the lack of unified data bases that would allow exchanging information with neighboring countries online. It would be much easier to work, had there been such conditions.
What punishment do the smugglers face, if caught red-handed?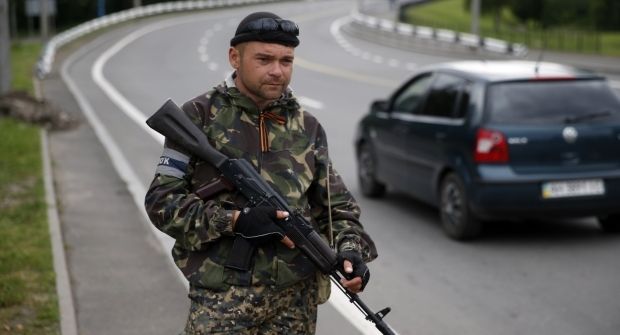 Reuters
Smuggling of the goods has been decriminalized in Ukraine. Criminal prosecution only awaits those who smuggle arms, drugs [and some other sensitive items]. According to the Customs Code of Ukraine, persons charged with the illegal transportation of goods across the customs border of Ukraine face administrative punishment.
And how is it that, when foodstuffs are transported into the ATO zone, it is considered contraband, and when it's about Crimea, it is not so?
Crimea is not ​​the ATO zone. In the zone of the Anti-Terrorist operation we aim to cut off the illegal flow of money and food to the Kremlin mercenaries who have been killing people.
Just last week, a special unit of the tax police called "Phantom", while serving in the ATO zone, blocked one of the channels for financing militants, in cooperation with the operatives from the Security Service and the Border Guard Service, detained a resident of Donetsk region, who was trying to smuggle UAH 8 million in cash into the militant-controlled territory.
The transportation of goods across the demarcation line is regulated by a temporary procedure approved by the Cabinet. Currently, it is only permitted to transport goods by railway. In addition, last week, the MPs supported the bill, providing for tougher measures to combat the illegal transportation of goods across the demarcation line. Those who are trying to make money on the war, have to realize that punishment is inevitable.
Also, seven joint mobile teams were created to combat smuggling in the ATO zone. And they have swiftly proven their effectiveness. Smuggled goods, foodstuffs, and fuel have been seized. For example, on May 8, together with their colleagues from the Security Service and with the border guards, they detained 170 trucks loaded with alcohol, tobacco and food.
However, we understand that the perpetrators not only transport contraband through the checkpoints, but they put their lives in jeopardy while trying to sneak off-road, through the mined areas.
95% of cargo in the area ATO goes off-road. But we also prevent such attempts.
There are over 100 officers in our Phantom unit, who serve in two ways: at the checkpoints that are controlled by border guards and the fiscal service, as well as off-road - in Joint Mobile Groups.
How effective is it to establish railway checkpoints, given that the railway network in the area is quite extensive? If someone doesn't dare going off-road, then, the railway along the demarcation line has "blind spots", enough to allow loading of far more than just 170 trucks...
Not really. Firstly, the railways are extensive, indeed, but there are just a few hubs where they all converge. Second, most of the roads have been destroyed. Furthermore, the checkpoints have been chosen, so that all rolling stock could be controlled. Therefore, there is a tight control on our part, and on the part of the Security Service.
Does this control have any effect?
To date, we seized in the ATO zone the illicit goods worth $100 million.
On the railway?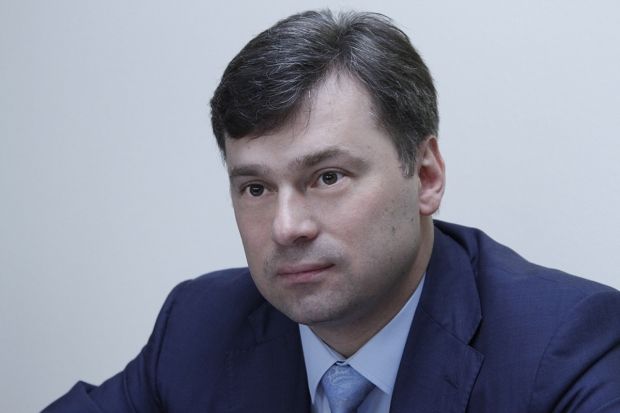 Photo from UNIAN
It's the total amount.
How do you select the people to work in Phantom?
There are physical and intellectual tests, they are trained on the range. They are well equipped and psychologically prepared. Everyone has a first aid kit, knows what to do in case of injury. Of course, the conditions are uneasy. Like the military, they often come under fire, there is a risk of stepping on a mine or a getting into a booby trap. But they faithfully perform their duty, knowing that their aim is to protect the economic interests of the state.
Is 100 people enough to allow for a timely rotation of personnel?
We plan to increase the number by another 50 people, for tighter control along the demarcation line.
How goes the interaction with the heads of the military and civil administrations?
There is a law on military and civilian administrations, they have certain powers. On practice, there is constant contact with the heads of the administrations, with their assistants and deputies. Contingencies may happen several times a day.
We have said that there is a demarcation line, and there is an improvised border with Crimea. Today, a lot of people complain that the products that are imported into Crimea from Ukraine, don't remain there, but move further on, to Russia. Is there any procedure for cooperation with the border guards at the entrance to Crimea, to identify these flows?
Unfortunately, crossing the conventional border between Kherson region and Crimea is not regulated by the above-mentioned interim regulation, as it is not considered ​​the ATO zone. We do not rule out that many of the goods go to Russia. We have also revealed that some goods transported to Donbas, partly go to Russia, too. This is a profitable illegal business. A van loaded with goods worth UAH 30,000 in [government-controlled] Artemivsk, transports the goods to [militant-controlled] Horlivka or Donetsk where they cost up to UAH 100,000.
What goods are illegally transported to Russia and what products are smuggled from Russia to Ukraine?
The greatest demand both ways is beer, vodka, cigarettes, alcohol, potatoes, and cereals. We often confiscate counterfeit wine and spirits, fake tax stamps. There is blooming production of counterfeit alcohol and cigarettes in the ATO zone. For example, the famous Hamadey factory officially moved to Crimea, but some of its workshops are still operating in the ATO area.
Perpetrators mostly smuggle coal and coke from the ATO zone to Russia. From Russia to Ukraine, it can even be  drugs disguised as medicine. For example, we recently seized 50 kg of drugs worth nearly UAH 10 million.
Are there any results on revealing the beneficiaries of this type of contraband? After all, by just detaining vans or trucks, you can't stop smuggling. There are people, who control the production of illegal goods, seeking to make more money.
We have been also working in this direction. We initiate criminal proceedings, when possible. We have been also requesting to bring back criminal prosecution for smugglers of excise goods, and allow the fiscal office to seize vehicles in which the contraband is transported. We have several specific cases, when we confiscated the smuggled goods, the trucks were released, and two hours later they were detained, again.
And what about busting the food storehouses? These products need to be stored somewhere…
Yes, there are such places, we have been actively working on this issue. For example, a transit base was recently revealed, which was organized by a family couple from Volnovakha. They would provide storage for alcoholic beverages that were planned to be smuggled into the militant-occupied territory.
Unfortunately, many people are OK with making money from war. There are some minor smugglers, but there are also those who form convoys of 170 trucks. We are fighting such criminal tycoons together with the Security Service and the border guards.
Some philanthropists and volunteers complain that they are stopped at the demarcation line and they can't get across. At the same time, there are a lot of people who earn from smuggling while telling the Russian media about the humanitarian catastrophe in the Donbas ...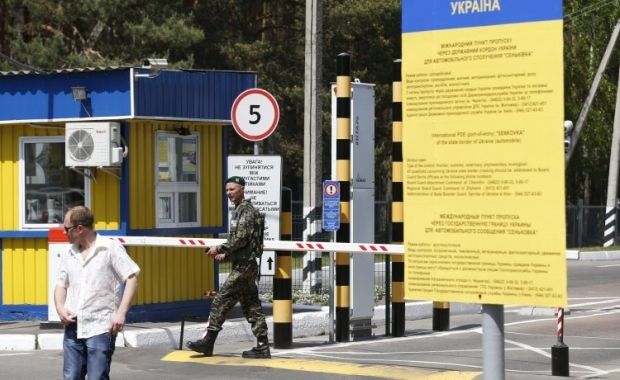 Photo from UNIAN
No humanitarian aid is detained at checkpoints. Such cargo goes across unhindered; there is no problem with it. The Prime Minister held a meeting with representatives of foreign foundations and philanthropists, and now it's even easier. But there are attempts of manipulation, and we, in turn, are trying to stop these attempts. Just last Friday, we detained a truck, and there is UAH 1 million in small banknotes, the proceeds from the sale of humanitarian aid. The car was coming from the militant-controlled territory.
This year, the authorities finally drew attention to the problem of illegal production and smuggling of amber. What are the volumes of this kind of smuggling?
It is a major problem. Amber production is a large illegal business in three regions (Volyn, Rivne and Zhytomyr). There is a number of organized criminal groups that have established illegal production of amber, its sale and further illegal transportation from Ukraine. The Interior Ministry, the Security Service, the border guards, the tax police, and the prosecutors need to do their best to break these patterns and prosecute the organizers. Tax Police also went on an active offensive. Last week, in Zakarpattia, we seized 82 kg of amber, which was being illegally transported to Slovakia. Earlier, we eliminated some groups involved in illegal production and sale of amber in Rivne region.
There is also an interesting situation in southern Ukraine. For example, Transnistria has been actively complaining that Ukraine literally blockaded it economically.
If someone complains about the reduction of the illegal flows of goods, it only indicates the effectiveness of the fiscal service and the border guards. For everyone who wants to work "clean", there are no obstacles for the transportation of goods through the customs checkpoints.
Are you surprised to hear accusations of corruption in Ukraine from the EU states, as they are on the receiving side of the contraband goods?
Criminals respect no official borders. There are ties between our criminals and their foreign partners in crime. Moreover, the companies involved in smuggling schemes are not the ones with a good reputation and a clean history. These are offshore companies owned by Ukrainian citizens or their accomplices. The other way is to provide double sets of documents [before and after crossing the border]. That is how the goods are "whitewashed" when entering the EU. We say that the establishment of joint checkpoints solves several problems – it simplifies administration and reduces administration costs, but the most important thing is that it would complicate the lives of the organizers of such schemes. Many problematic issues would be removed immediately. And, what is quite important, it is Ukraine's reputation that would be defended.
Tatiana Urbanskaya