"Electrified": Ukraine hopes all import duties on electric vehicles be dropped
21:30, 03 December 2015
5 min.
497
No electric vehicles are sold in Ukraine officially at the moment. Some several hundred electric vehicles out there on the Ukrainian highways have either been imported by enthusiasts, or purchased from the so-called "gray" importers.  Only one thing can revive the market -- complete lifting of duties on this type of vehicles.
"Nissan Leaf is the most popular electric car, but it's not officially imported in Ukraine," PR manager of Nissan Motor Ukraine Volodymyr Ivanov has told UNIAN, rather bluntly.
The officials from other dealerships voiced similar statements in our interviews. It turns out that the electric cars we see, rather rarely, across Ukraine, have been imported unofficially.
"Those cars – Tesla, Renault, Citroen – they only got into Ukraine due to enthusiasts. These electric cars are not sold in Ukraine officially," said Kyrylo Kryvolap, member of the board of the Ukrainian Association of participants  to the electric car market.
There is a simple explanation to this situation. This type of vehicles is still too expensive for the Ukrainians.
Under current tax law, the purchase of an electric vehicle will cost an average of EUR 5,000 over its base price. 10% import duty, a EUR 109 excise duty and an additional 5% import fee all need to be paid. And that's not to mention a 20% VAT. As a result, one of the world's most popular brands of electric vehicles like Nissan, Renault and Mitsubishi are on average 30-40% more expensive in Ukraine than their gasoline counterparts.
There is another nuance - in many countries there are special subsidies for drivers to promote their transition to electric cars. For example, the price of such vehicle in Germany starts at EUR 23,060; France has it even cheaper, with EUR 18,000. In Ukraine's eastern neighbor, Poland, the electric car can be purchased for $31,000
There is nothing like that in Ukraine. Moreover, the attempt to lift extra duties failed miserably. In late November the MPs adopted a bill abolishing the import duty, but refused to cancel the 20% VAT. The lawmakers lacked just a few votes to pass the motion.
Protection of national producer (a mythical one)
At one point, the MPs were almost ready to cancel VAT on the import of electric vehicles, but two officials - Viktor Pynzenyk (Bloc of Petro Poroshenko) and Serhiy Sobolev (Bloc of Yulia Tymoshenko) were the main party crashers. They urged their colleagues not to vote for this bill, citing protection of mythical domestic producers.
"When we abolish VAT, we therefore say that we do not have, and never will have, own production of electric cars. Why? Since the VAT is an indirect tax. We can't have the national product be subject to VAT, while the imported product is freed from it," said Pynzenyk, addressing the MPs in Rada.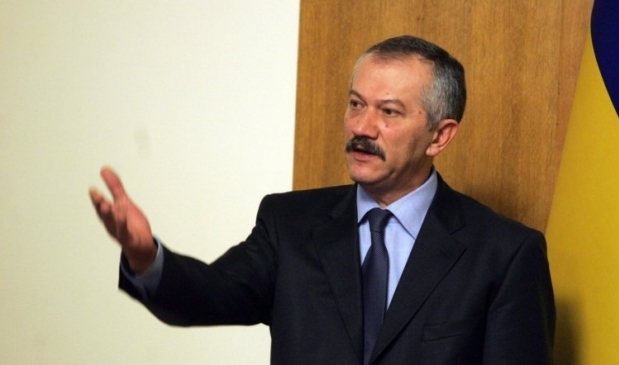 Pynzenyk urged deputies not to vote for the abolition of VAT on the import of electric cars / Photo from UNIAN
At the same time, experts believe that the parliament had enough votes to pass the motion, but the deputies' determination was somewhat shaken due to superficial study of the bill.
"That by supporting the imports we worsen the life of domestic producers, is not really a correct interpretation. There might have been a not entirely correct wording, but it was stated that resale and sale within the country's territory are also exempt from VAT. That is, this bill would in no way interfere with our domestic producers," said Kyrylo Kryvolap.
The experts also believe that the total elimination of taxes on electric vehicles is the most promising tactics of market development, with no infringement of rights of national producers whatsoever.
"If not for the Pynzenyk's address on the issue of domestic support, which simply does not exist, the bill would have been supported. There was enough time for the deputies to submit the changes and finalize the document at the stage of its first reading," said Kostyantyn Yevtushenko, head of the online project on promotion of electric cars in Ukraine, Shooter.ua. In Norway, almost one out of three cars is electric, amid complete elimination of taxes on this type of vehicles, according to Yevtushenko.
General Director of Ukrainian association of auto importers and dealers Oleh Nazarenko is far less optimistic about cancelling VAT.
"All agree that the exemption of electric vehicles from VAT is a progressive step. But there is only one argument – not wanting to create a precedent. The MPs are afraid to open a "Pandora's box," thinking everyone would be asking them, why they had abolished VAT on electric cars only, not lifting the taxes on medicines for someone's child instead," says Nazarenko.
Only one thing can change the situation – a powerful public pressure on MPs.
Drowned in Louisiana
Despite no official sales, it is still possible to buy an electric car in Ukraine. There are plenty of relevant adds online. There are billboards hanging around Kyiv advertising offers for leasing of electric cars.
"The electric cars available in Ukraine are either from the U.S., or Japan. Unfortunately, most of these cars were "drowned" during the Louisiana floods or Japan's tsunami," said Ivanov.
According the dealers, who sell the cars that have been drowned or hit, make quite a profit.
Hit or drowned cars get imported for the customs value of $2,000, while the 'hit" Tesla is worth $20,000. More than half of electric cars in Ukraine are like this," said Kryvolap.
Will the situation change if the parliament abolishes taxes on electric cars?
"Our position on this issue is as follows: for our part, we are ready to do everything needed. We are ready to ship the cars. We are ready to train the staff of services, provide the car repair shops with the necessary tools to service the electric vehicles. But there must be more decisive action from the government," said Ivanov, adding that cancelling a 10% duty is not enough. Everyone is waiting for the abolition of VAT and excise duty. This will spur the market greatly. According to the official forecast of Ministry of Economic Development, the cost of electric vehicles would fall by at least 28%.
No boom expected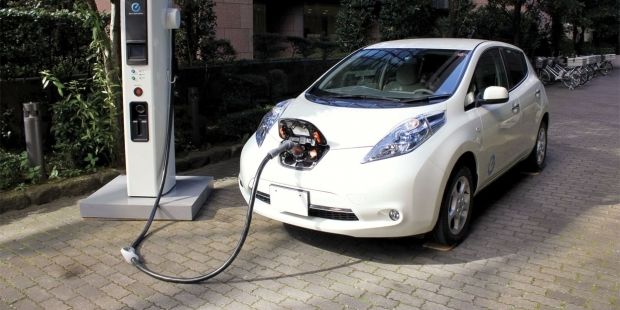 Experts say that even after the abolition of all taxes there will be no collapse of the prices on electric vehicles and no boom in sales in 2016 / in.com.bo
However, many experts are inclined to believe that even after the abolition of all taxes on electric vehicles, there will be no collapse of the prices and no boom in sales in 2016.
"The price will decline gradually. Since we have no market, it's rather reminiscent of the market of foreign cars in the early 1990s. Let me remind that almost all electric vehicles are being imported unofficially. They are hit or drowned," says Kryvolap.
According to electric car experts, "gray" import of electric vehicles not only affects the price, but also the long term market growth. An electric car with no warranty and no official servicing is not safe and may simply disappoint the Ukrainian consumers, discouraging purchases.
"There are nearly 500 hundred electric cars of unknown origin and with no warranty out on the [Ukrainian] market now. That's actually a threat to life and health of motorists and pedestrians, as well as for the entire market. When buying a car of unknown origin and with no warranty, you automatically expose yourself to danger. All other cars may be discredited, too," said Yevtushenko.
The official dealerships of brands that also produce electric cars confirm that the electric vehicles imported by a "gray" scheme shall not be serviced and repaired. But at the same time they say they are ready to launch official supplies in case the government supports popularization of such type of vehicles and creates favorable investment climate.
"We have been negotiating with several manufacturers, and they noted the need to abolish VAT and the duties. Their argue that they produce a large number of cars that are in demand in Europe and they lack capacities to deliver them to the markets where certain conditions have been created. Meanwhile, such conditions do not even exist in Ukraine. That is, they need to invest, and Ukraine needs to prepare conditions," says Yevtushenko.There is no doubt, the Ukrainian market is interesting for the international autoproducers, and so are the new type of cars for the Ukrainians.
Vladyslav Svets (UNIAN)
If you see a spelling error on our site, select it and press Ctrl+Enter