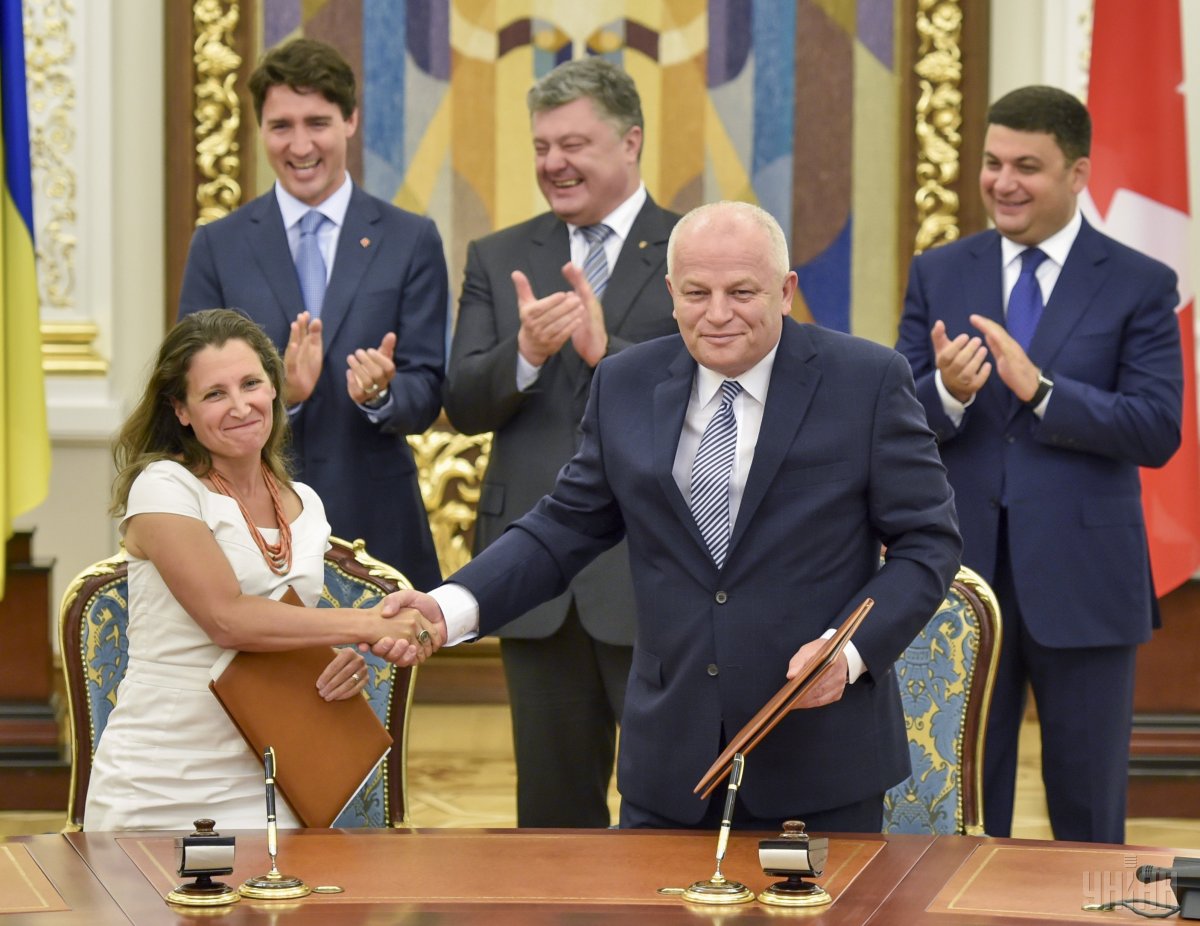 Free trade with Canada: Ukrainian perspective
20:45, 12.07.2016
6 min.
846
After six years of negotiations, Ukraine and Canada have signed a long-awaited Free Trade Agreement, which opens 98% of the Canadian market to Ukrainian products, with a promising annual trade volume of $547 billion.
Negotiations on the liberalization of trade with Canada, which is one of Ukraine's friends in the Americas and home to 1.2 million people of Ukrainian descent, or the world's third largest Ukrainian community, after Ukraine and Russia.
But only after the Revolution of Dignity did both countries see substantial progress in trade negotiations. In July 2015, the negotiations over fundamental issues were completed, and the official conclusion of the agreement was then delayed for another year. Finally, on July 11, 2016, the deal was signed by Ukraine's Economy Minister Stepan Kubiv and Canadian Trade Minister Christy Freeland, who also has Ukrainian roots.
"I want to thank the whole Canadian nation. You've been together with us. We have taken a big step forward today - we have signed the Free Trade Agreement. That is the obligation to lift 99% of customs duties on mutual trade within seven years. The Canada-Ukraine Free Trade Agreement offers new opportunities for both nations. We will continue negotiations to expand the scope of the agreement," Ukrainian President Petro Poroshenko said in his comments.
Meanwhile, Canadian Prime Minister Justin Trudeau, who also attended the signing ceremony in Kyiv, described the agreement as a new opportunity to strengthen cooperation between both countries.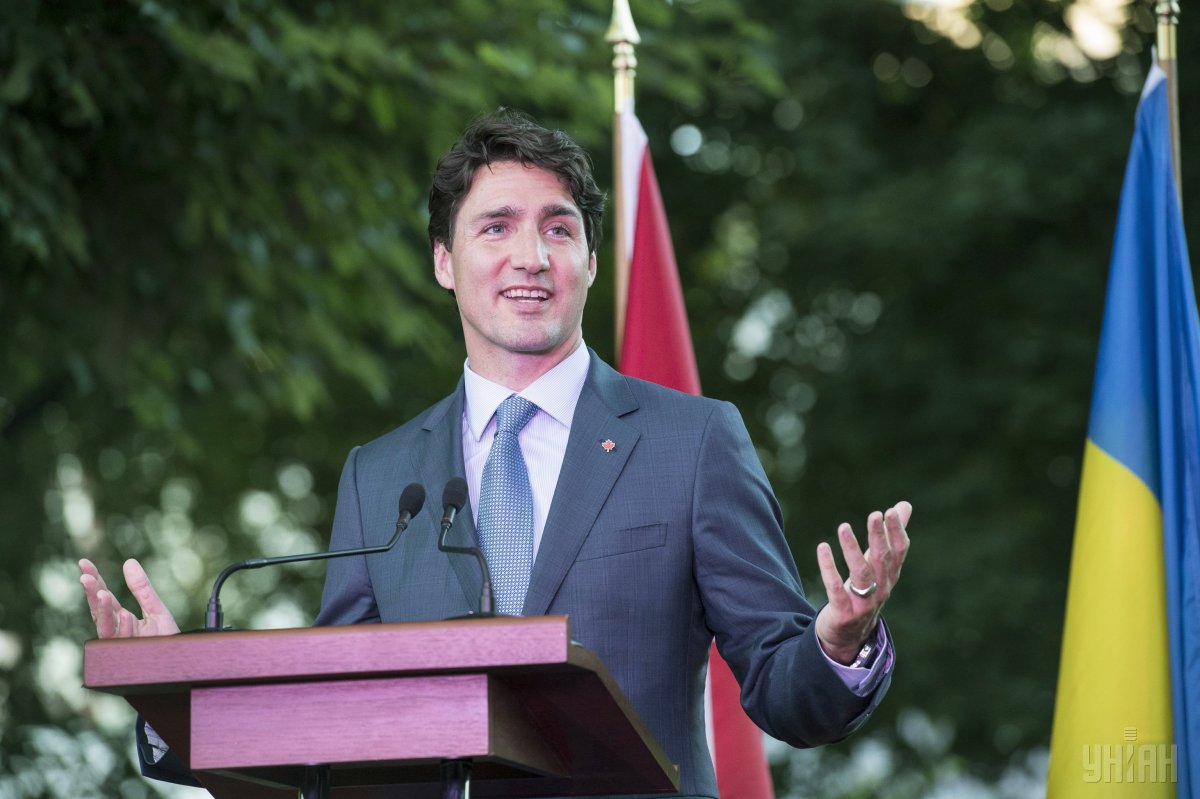 Photo from UNIAN
"The agreement signing will allow us to substantially enhance mutual trade between the countries. The document will open new markets and new opportunities for citizens of both countries," Trudeau said.
Despite the show of optimism, the results of economic cooperation between Ukraine and Canada are far from impressive at the moment. From January-April 2016, Ukrainian exports to Canada dropped 20.7%, to a ridiculous $8.5 million. At the same time, the annual volume of bilateral trade from 2010-2014 averaged $280 million, of which imports of Canadian goods reached $214 million and Ukrainian exports amounted to $86 million.
For a country with annual imports worth $547 billion, such figures are miserable, we should admit.
Nevertheless, the Ministry of Economic Development and Trade of Ukraine believes the FTA has great potential for deepening bilateral economic relations. "Ukraine is serious about the potential of the Agreement and firmly believes that it will be an effective tool for increasing mutual trade turnover," the ministry reported.
Open door
The agreement signed in Kyiv is rather liberal and asymmetric in favor of Ukraine. In particular, Ukrainian exporters will have access to 98% of the Canadian market, with zero duties being charged, immediately after the document enters into force. In turn, Ukraine is opening only 72% of its market, with a seven--year transitional period to remove barriers throughout the rest of the market.
Additionally, said Ukraine's Trade Representative, Natalia Mykolska, the Agreement will have no immediate effect, as its ratification by the countries' parliaments might take at least a year.
"According to the traditional Canadian practice, the ratification of such agreements takes a minimum of one year," said the trade envoy.
However, Rada Speaker Andriy Parubiy has vowed that the Ukrainian Parliament would not put ratification on the back shelf, noting that the agreement is vital for the country.
"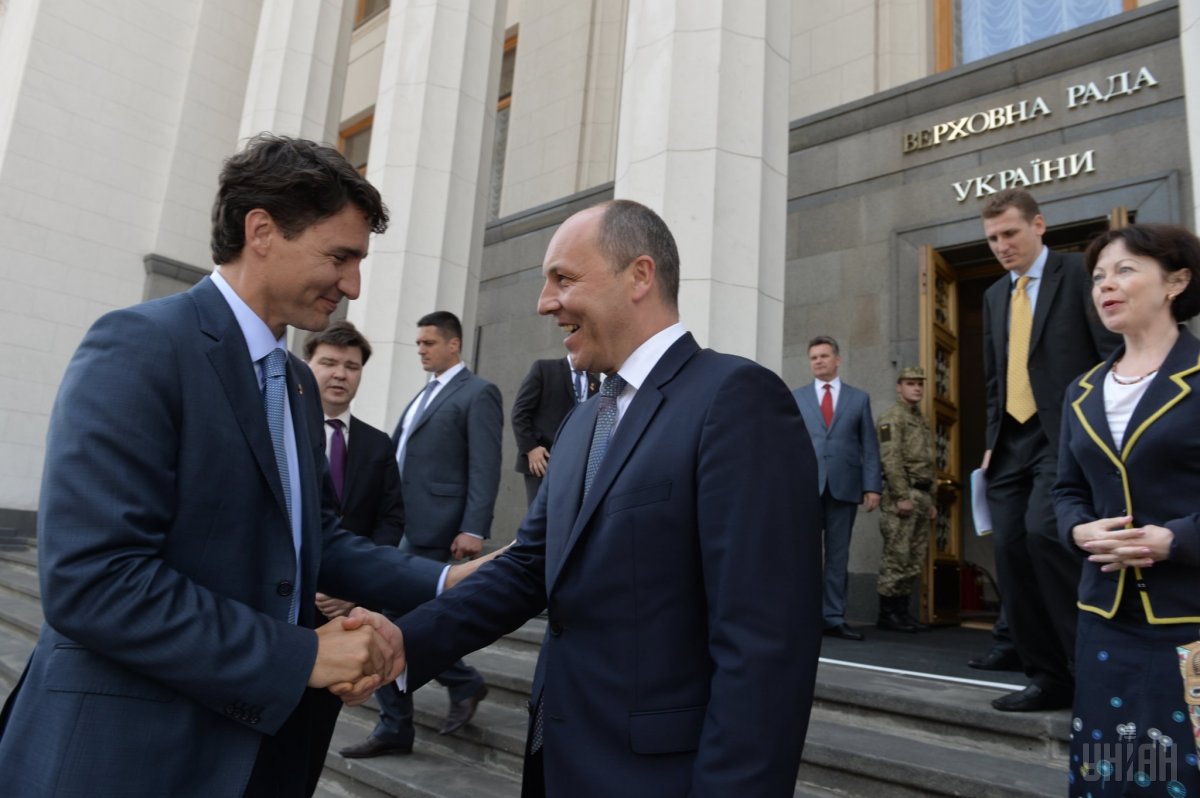 Photo from UNIAN
I promise you that the Ukrainian parliament will ratify [this agreement] as soon as possible. It will be a very significant and important holiday for us," Parubiy said at a meeting with the Canadian premier.
According to Mykolska, tangible positive effects of the FTA should be expected no earlier than in three to five years.
Director of Da Vinci Analytical Group Anatolii Baronin believes that the free trade area will, regardless, allow Ukraine to improve its balance of trade with Canada.
"A positive thing is that we received prompt access to 98% of the Canadian market, while our market will be gradually opening for Canadian producers, depending on the type of goods, over a period of three to seven years. This is important, given the negative trade balance between the two countries. For example, in the first quarter of 2016, Ukraine exported products worth less than $500,000, while imports amounted to more than $11 million," said Baronin, adding that, when the grace period expires, Canadian exporters will still be able to catch up quickly.
Under the agreement, Canada committed to providing CAD 14 billion worth of technical assistance to the priority sectors of Ukrainian industry in entering the North American market. At the same time, the FTA provides for the lifting of all tariffs on Ukrainian industrial goods, other than passenger cars, for which a transitional period of seven years has been set. Earlier, duties ranged from 2% to 25%.
As for agricultural products, Canada, which boasts a modern agri-industrial complex (created, by the way, with the active participation of the Ukrainians) will apply quotas. Such quotas will be enforced for meat and dairy products, wheat, barley, eggs, margarine, and peanut butter. The remaining agricultural products will be shipped to Canada, with no restrictions or duties.
According to Mykolska, the main groups of products, the export of which to Canada can grow after the agreement enters into force, are highly processed foodstuffs, including confectionery, juices, sunflower oil, and alcoholic beverages. "Taste preferences of Canadians are similar to those of the Ukrainians. Ready-made foods can be a success in this market," said Ukraine's trade rep.
When it comes to exports of industrial products, the chances of Ukrainian goods will be rather limited, at first, due to tight competition with the U.S. and other businesses from developed countries.
However, upon closer examination, it was revealed that the types of industrial products Ukraine and the U.S. deliver to Canada barely compete with each other. For example, metallurgical holding Interpipe has long supplied Canada with wheels for subway cars. These exports have significant prospects for growth due to the FTA and the less expensive cost of Ukrainian products. Thus, resource-intensive industrial products in the future may gain a significant share of the Canadian market.
According to Economy Ministry estimates, enforcement of the Agreement will allow, in the short term, to significantly increase the exports of goods already supplied to Canada and access to the Canadian market of some new products.
New opportunities
In addition to the direct impact on bilateral trade turnover, the FTA agreement between Ukraine and Canada can contribute to building new global trading ties.
In particular, the European Commission submitted for consideration to the European Council a proposal on sealing an FTA deal between the EU and Canada. This could happen as early as October.
Given Canada's enthusiasm for intensifying trade with Europe, Ukraine may become an investment-production center for Canadian businesses, considering that the country already enjoys duty-free access to the European market.
"We have cheap labor. Canadian companies can perform final assembly or set up integral production facilities to manufacture their products in Ukraine and deliver their goods to Europe, while taking advantage of the "zero" [duty]," said Mykolska.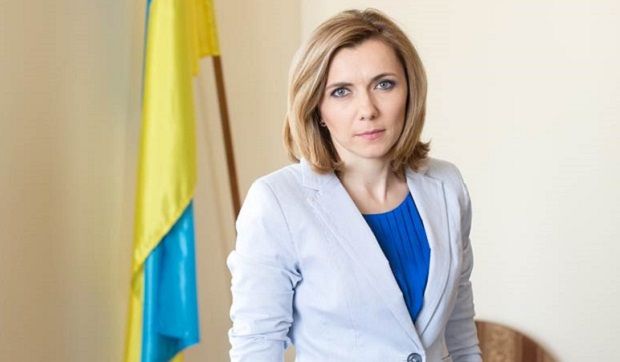 Natalia Mykolska
According to the trade envoy, this mechanism can work the other way, also, bringing production or assembly of European goods to the territory of Ukraine, with continuing export to Canada.
In addition, Canada could become a transit hub for further export of Ukrainian goods to the United States.
"Canada has plenty of logistics hubs for exports to the U.S. This is a chance for Ukrainian producers, especially through the U.S. General System of Preferences (providing duty-free imports for more than 5,000 items of Ukrainian products)," said Mykolska.
In light of another round of trade restrictions imposed by Russia, blocking the transit of Ukrainian goods to Central Asia, this access to lucrative North American markets is of particular importance to Ukrainian producers.
According to UNIAN's source in the Government, Ukraine is also planning to sign an FTA agreement with the United States.
"At the moment, the agreement does not seem realistic, because the U.S. has not yet concluded negotiations on the Trans-Pacific Partnership (TPP)," said the source.
In addition, Ukraine is now in talks on establishing a free trade area with Turkey, which is also an important trading partner who controls key sea routes.
Another important aspect of Ukraine's trade policy is participation in the Chinese Silk Road project, which allows Kyiv to export products to Asia, while bypassing the aggressor state Russia.
"Silk Road transportation rates have been relatively high so far, therefore [the use of this route] is cost-effective only for certain types of products. However, ensuring transit via the Silk Road is a top priority for the Ministry of Infrastructure," said UNIAN's source in the Government.
Thus, the FTA deal with Canada is just a first sign of the new global trade routes being set up. And Ukraine should make full use of them, given the rupture of economic relations with Putin's aggressive Russia.
A distinctive feature of the new global trading infrastructure is the fact that all key players, from the U.S. to China, include Ukraine in their transit routes and have reduced trade barriers. This fact gives hope that the process of breaking off relations with Russia, so nostalgic for its imperial past, and Ukraine's further integration into key global production chains, will be much more smooth than first expected.
And we expect to soon witness the first significant results.
Maksym Shevchenko (UNIAN)