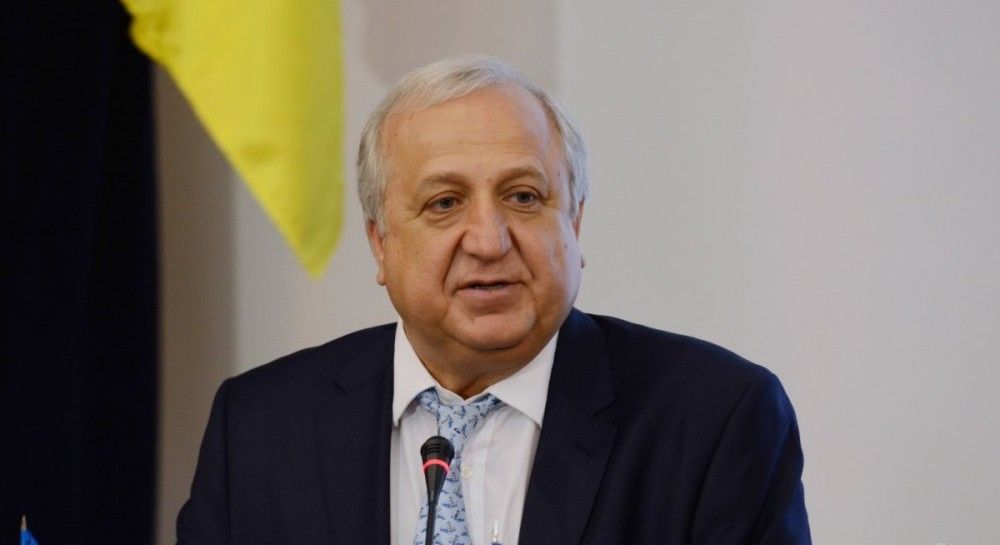 Şevki Acuner: Drop populism and deliver sustained reform
The director of the EBRD office in Ukraine in an exclusive interview with UNIAN told what reforms are expected from the Ukrainian Government and what will be a key success factor in the country's investment policy.
The European Bank for Reconstruction and Development celebrated its 25th anniversary recently. Founded in 1991, it became one of Europe's largest and most respected financial institutions. The Bank with its Headquarters located in London provides loans for commercial projects both for the private sector, and for institutional reforms in more than 30 countries in Europe, Middle East and Central Asia. The funding amounts to tens of billions of euros per year, which are allocated for improving the lives of ordinary citizens, business development, and public administration.
EBRD has been operating in Ukraine since 1992. During this period, the total volume of loans exceeded EUR 12 billion within 368 projects. It is about a quarter of the total foreign direct investment received by Ukraine from private investors over the whole period of independence. And these figures can be considerably increased, in case government reforms are successful and positive changes come to the Ukrainian economy and social sphere.
Director of the EBRD office in Ukraine Şevki Acuner has told UNIAN, how the EBRD assesses the current economic situation in Ukraine, which plans does it set up for the future and what challenges should the Ukrainian authorities resolve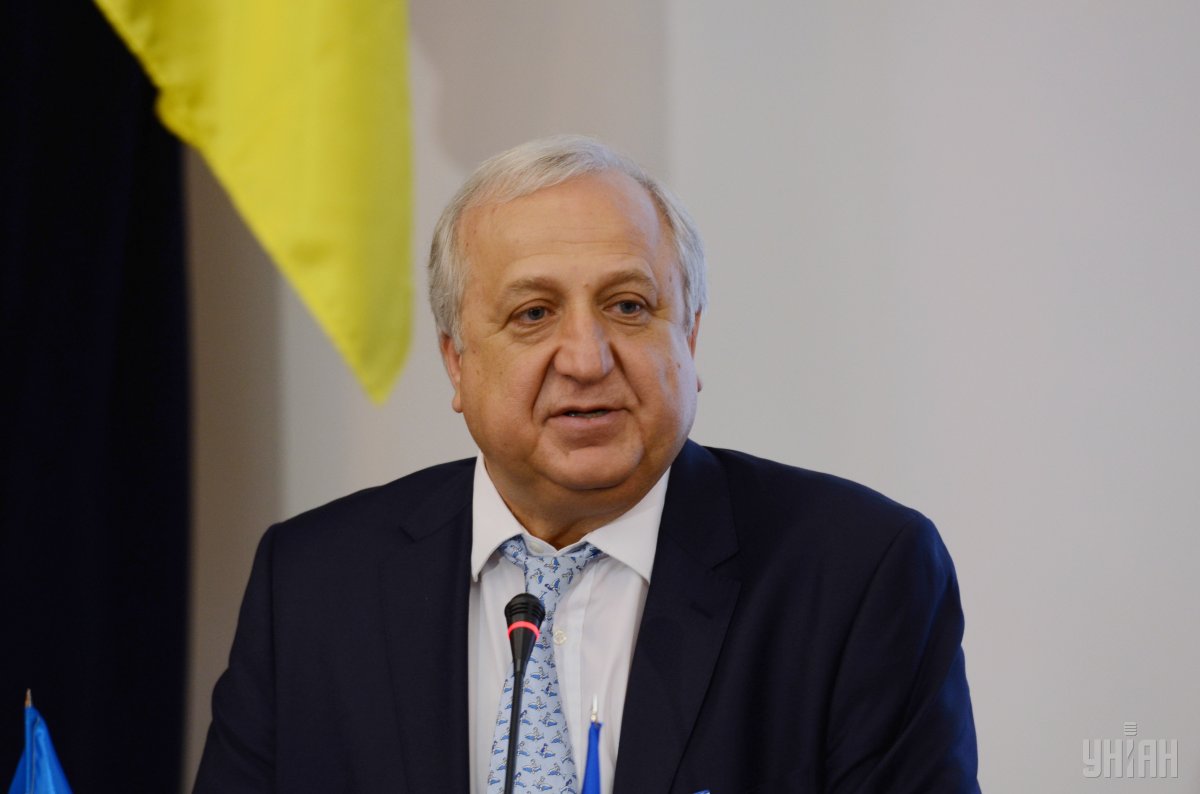 Acuner: We plan to create two groups of advisors - to the prime minister and the president / Photo from UNIAN
As one of Ukraine's key financial partners, is the Bank satisfied with the government's performance?
The opportunity was created, which was needed. There was a little bit of a lull in the past few months because of a summer break and the level of investor interest was reflected in that. But I see now, particularly in the passage of the electricity market-related laws that the government is really taking this initiative to move forward with reforms that will allow, among other things, the privatization process. As you know, some electricity companies were spotted to be privatized and the passing of the energy regulator law in the final reading and of the electricity market law in the first will create enough interest from the international community. So I'm hoping that this sort of relatively low level of foreign direct investment and domestic investment activity will be reversed by these new initiatives and we will see how the economy grows in 2017 and beyond.
Will you be revising the macroeconomic outlook for Ukraine?
We make forecasts for all partner countries every six months, including Ukraine. The new forecast will officially be published in November. Our current forecast is a 2% GDP growth this year and 2% in 2017.
How do you assess the draft budget for 2017? Does the document really show a continuation of some really positive trends of the second half of 2016?
We have not seen the document, but as soon as we get it, we'll need to have our economists to have a look and give us some feedback.
The Cabinet's key forecast for the next year is that we'll see a 3% GDP growth. Is this an achievable benchmark, given that the expected outcome of 2016 is less than 1%?
If we are successful concluding privatizations in a transparent, effective and competitive manner, I think there will be a good basis then to lift up the growth projections than previously expected 1.5-2%. One of the things that might compound the hopes for the economic recovery and investment pick-up is the new concept of the Investment Council which Mr Lozhkin [head of the Council] is going to set up by the end of this year, that will reach out to potential investors. I imagine that this whole concept, as I discussed with Mr Lozhkin, will be one to do everything possible to attract major global companies to Ukraine. Because Ukraine has very strong fundamentals - quality workforce, technological position, engineering know-how, agribusiness, logistics, and the pharmaceutical sector. And now the question now is to create, through consistent and sustained action, confidence among international investors that Ukraine is the right place to invest.
The investors are increasingly talking about the fact that Ukraine needs reform. International financial organizations also speak about the reforms. What kinds of reforms are needed?
That's a fundamental thing – investment climate cannot be improved without establishing the rule of law, and preventing corruption. Reducing the bureaucratic measures against business is another one, public administration reform is certainly a key area, together with pension reform. Public administration reform is very important because it feeds into fighting corruption, it means an effective delivery of public services to the businesses and the population.
Do you see progress in these areas?
We see it the following way. Here is an example. We're up to launch in the next few days a package of support for reforms to the Ukrainian Government. It has three elements. The first component is taking over a number of functions from the National Reform Council. This is funded by a multi-donor account together with the EU which also contributed to that. There will be groups of qualified reformers provided to certain ministries who agreed to particular reform of public administration…
The second component consists of providing policy advisers to the president and the prime minister, in two streams of teams. The first one is headed by Leszek Balcerowicz who will advise the president [former Prime Minister of Poland, head of the group of advisors to the Prime Minister Volodymyr Groysman], another - Ivan Miklos who will be advising the prime minister[Former Deputy Prime Minister of Slovakia, co-director of the group of advisors to the Prime Minister].
And the third component is the reform delivery office, as we call it. This will work for the prime minister's office in a way but through the Deputy Prime Minister for European Integration.
Am I getting this right? Are we talking about a new advisory program and additional groups of advisers or will this be a continuation of the existing practice of consultations to the Ukrainian authorities?
It will take up from some existing functions the National Reform Council was providing but it will also involve recruiting new people to the process, and these people will deliver their experience, especially in part of the public administration reform. We are talking about several teams with different tasks, specific set of functions and goals.
The new program, presumably, will be one of the priorities for 2017.  What are your priorities for the coming months?
Well, we've had an effective partnership for many years. We are lucky that it's not just professional relations but personal relationships as well. There are people we've known in different capacities, worked with them in such capacities. So there's a high level of trust and mutual understanding as well. We will continue supporting agribusiness, logistics investments, particularly port and auxiliary facilities, we will look to support increasingly the information technology sector, we will continue to have an energy efficiency angle in every investment. The green energy and energy efficiency are extremely important for us. We will continue supporting financial sector, to which the funds are distributed to small and medium-sized enterprises. It's been almost nine months now that we have formed a specialist team here that will allow us to directly work with SMBs. We are looking into increasingly engaging with these SMBs across the country. We do support trade finance because as we know there are still very limited trade facility lines open to benefit Ukrainian exporters or financial institutions. We will continue to support the reforms in the energy sector, with Naftogaz being the biggest example. We will have one or two big municipal transport projects, hopefully next year. We are being asked and are already working on instituting corporate governance reform for Ukrzaliznytsia. Next in line is Ukrposhta and Ukrenergo.
You mentioned Naftogaz. What is your opinion on the current situation in the company?
Being very careful about the Stockholm arbitration [with the Russian Gazprom] issues and being transformed into an increasingly profitable institution, run independently, I think that the company is heading in the right direction very clearly.
There's only EUR 30 million left to be disbursed of the EUR 300 million loan tranche provided by the EBRD for Naftogaz for the purchase of gas. We are generally satisfied with the cooperation because we see a transparent competitive process.
Is the EBRD interested in entering Ukrainian banks as a shareholder?
There is such a possibility, but we are not talking about 2017-2018. However, this may happen on a faster time scale if certain things happen much quicker.
What about privatization? Are you ready to become one of the shareholders of any assets? There was a time when the EBRD could become one of the shareholders of the Odesa Portside Chemical Plant...
If the investor wants us to become a shareholder, we will consider it. Energy distribution companies may be next. If we see a transparent process and good strategic partners [in some SOEs] and if some of the minority holders that we don't want to be partners with are taken out of the equation, then why not.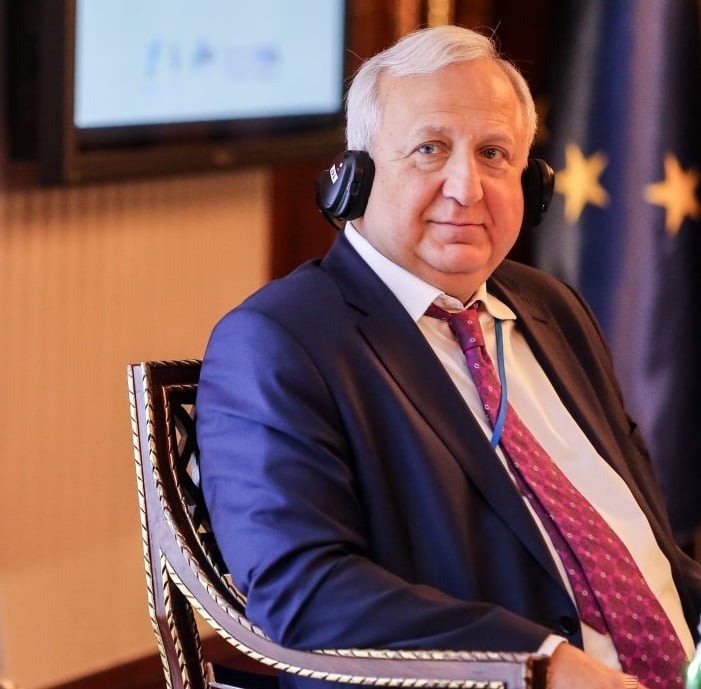 Acuner: You cannot say that the war stops reform / Photo from UNIAN
Can you elaborate on projects with SMBs? What are your plans in this area? Will you be opening direct credit lines?
We do not have a mechanism for providing direct credit lines to businesses. We go out and, as I said, we are actively marketing for small and medium-sized enterprises. What we have is part of this EUR 40 million program, with some EUR 12 million earmarked for due diligence, legal, environmental, technical preparatory work that is needed to work toward putting us in a position of lending directly to these enterprises. There may be some 100 companies that will be benefitting from that over the next four to five years. But we will have to see how it evolves. The rest of the program is dedicated to enhancing competitiveness, capacity, and management competence of SMEs, helping them become aware and giving them tools to take advantage of export markets. We're going to open two offices to support small and medium-sized businesses - in Kharkiv and Odesa in October-November. Then we have 15 business support centers. These will not be EBRD offices, but what we are doing is that we put out a tender for local business associations, consultancies, or any NGOs, through which this training, this competence building, advisory services can be provided.
Regarding the draft budgets, what sums are you planning to disburse for Ukraine in 2017?
Disbursement and project signing are two different matters. We hope that signing of projects will be back to a EUR 1 billion pace. In terms of disbursements it may be somewhat smaller because this year, the pipeline was slower so that carries on. Because the moment that we finance the project we don't immediately put all the cash out. Some of the projects have 1-1.5-2 years of implementation.
Are there any factors that would force you to decrease lending volumes?
Failure or intervention in the privatization process by vested interest groups. Privatization is the spark to draw FDI and other investment into the country and also a litmus test to show that this government is also very serious in what it preaches and it's going to conduct the privatization and reforms in a very rigorous way. The other area where we could be disappointed is if the fight against corruption and the justice reform do not take place and if tackling of corrupt judges and courts are faltering and as a consequence the investment climate is again impaired. Those are the key things that can happen. I don't expect them to happen but if they do, that will definitely get the things back off the tracks.
The conflict in the east is a factor of the reforms being slowed down. Can it justify failures?
The situation in the east of Ukraine has been very unpredictable. The recent focusing on implementing the key parameters of the Minsk agreement is a very welcomed one. Investors follow the news. It's the headlines that capture their attention and define their behavior.
But despite the fact that the conflict drains resources, it's not an excuse to stop the progress. That is the message that the international community is passing. Say, pension reform or public administration reform doesn't have much to do with managing the conflict in the east.  But we have to acknowledge the fact that people have to deal with some very challenging issues so therefore it takes attention from the key issues at the highest level.
Do you agree with the opinion that investors see Ukraine as only the raw materials source?
I completely disagree. Of course, there are global companies that are focusing on particular resources and if they want to invest then they are welcome. But there are also companies in the technology end or the consumer goods end that are also interested in Ukraine. Proper investors don't only bring money. They bring technology and governing standards.  And investors are really looking into Ukraine now, energy companies are looking... A year ago, this was not.
And what can you say about the interest on the part of international managers in becoming CEOs at Ukrainian state-owned giants? You are a member of the Nomination Committee in the Ministry of Economic Development, participating in the search and selection of people applying for positions in key state-owned companies…
I see a lot of interest. These are people who have had interest in this part of the world in the past. Of course, that constitutes the majority. But for very interesting challenges such as Naftogaz we had drawn top quality international candidates. And the key thing is of course to pay competitive market wages to these people. But I think public will see how these companies being transformed into the efficient machines, the wastage of hundreds of millions of dollars being put an end to.
What key performance indicators would you offer for the Ukrainian authorities?
To be firm and consistent. To stay away from populism. To deliver sustained reform in the areas we've talked about. Attracting FDI, create increasingly favorable investment climate and also to translate this all into raising the living standards of the population. At the same time, it's important to maintain coherence in the government itself, in the different branches – in the government, in the parliament, and in the presidential administration. If there is this constructive work, the environment, collaboration among these three, then a lot of these challenges will be overcome.
Olesia Safronova (UNIAN)
If you see a spelling error on our site, select it and press Ctrl+Enter