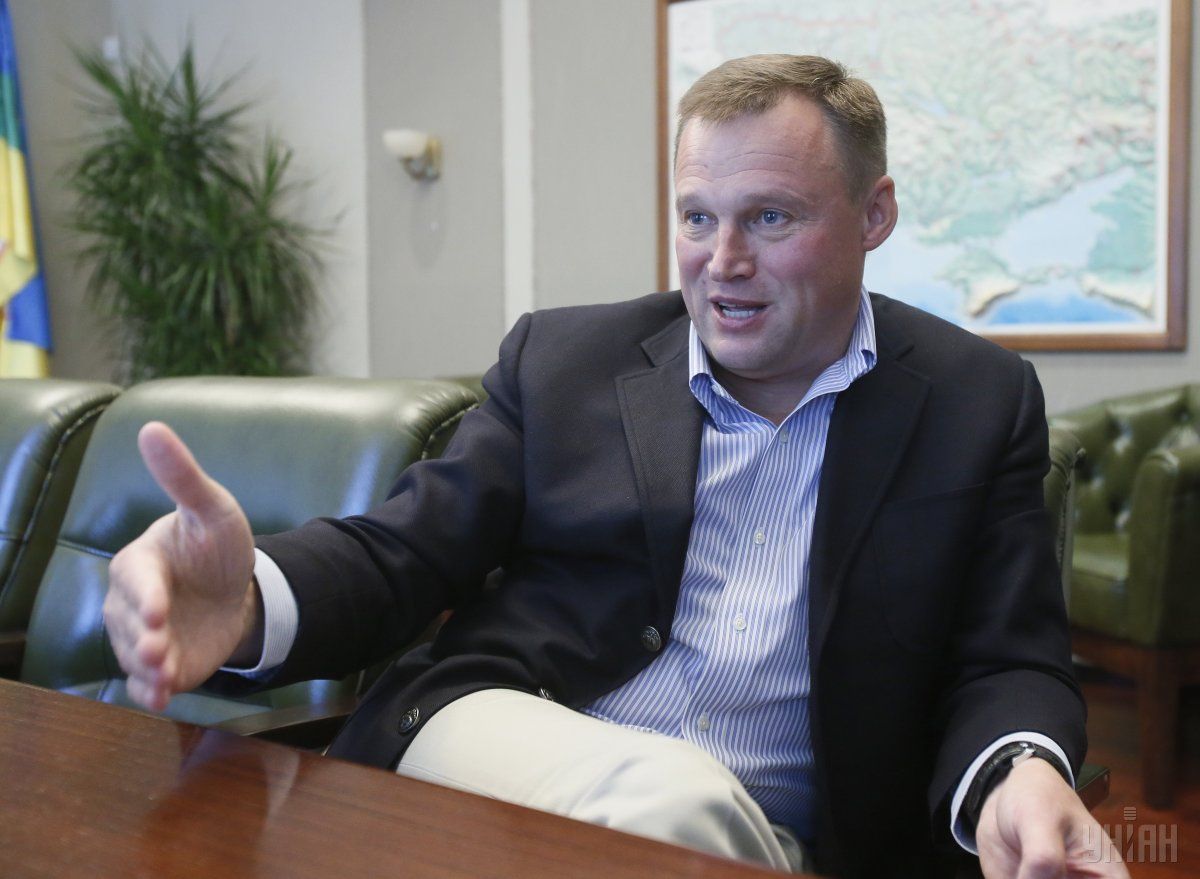 Vitaly Skotsyk: People who work on land don't need handouts. People need necessary conditions to profit and to fill the state coffers.
Chairman of the Agrarian Party of Ukraine Vitaly Skotsyk in an interview with UNIAN has told what the farmers actually demand in their strikes, what strategic error the ministers make the government make by changing tax rules for agribusinesses, and how many billions the budgets of various levels will lose if the dysfunctional policy is implemented.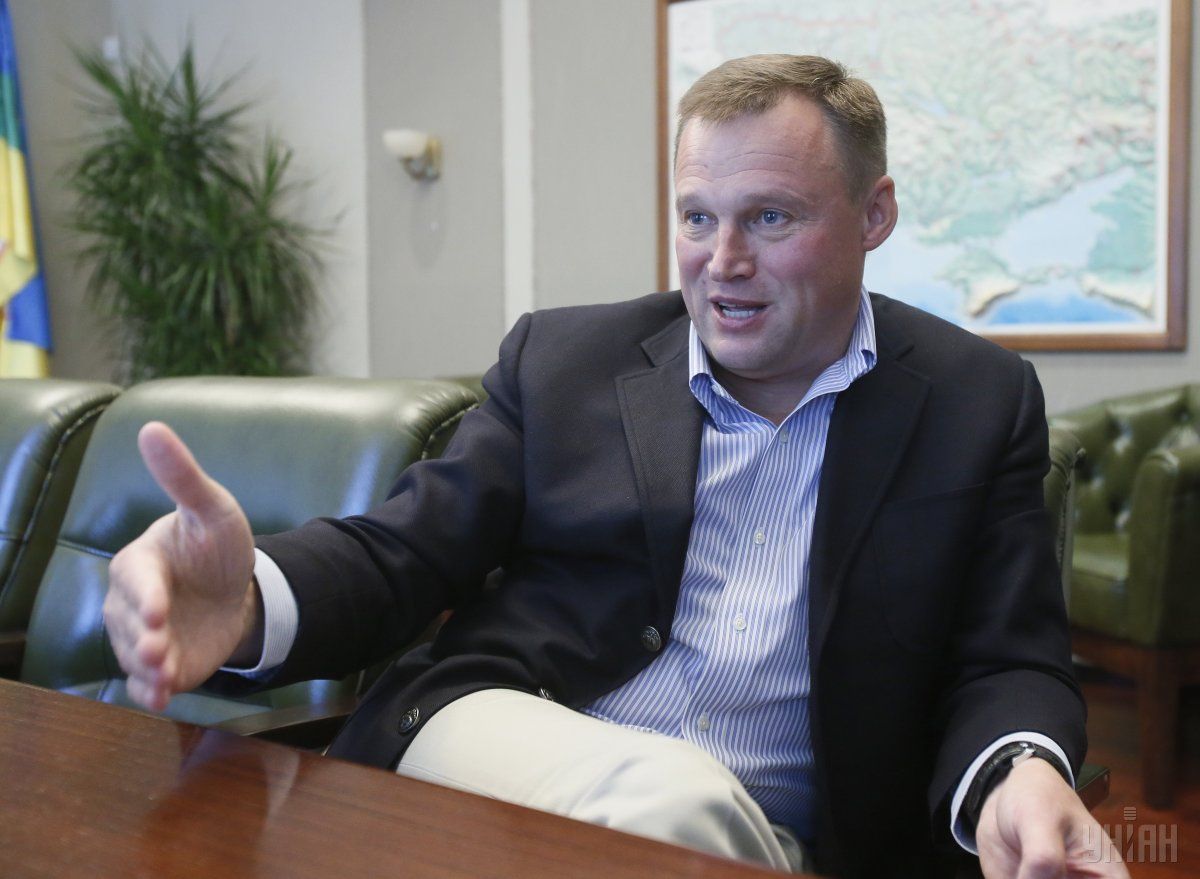 Vitaly Skotsyk / Photo from UNIAN
In preparing the budget for 2017, one of the most controversial issues might become taxation of farmers. The government wants farmers to be transferred to a general tax system, providing state support only to small and medium-sized businesses (SMBs). According to Prime Minister Volodymyr Groysman, big holdings are able to take care of themselves. However, agribusinesses stand against changing the rules of the game, urging the government to retain the tax system that existed prior to January 1, 2015.
Vitaly Skotsyk, head of the Agrarian Party, which actively defends the interests of farmers, in his interview with UNIAN told how the taxation system worked in recent years and what will happen to the engine of the national economy after agribusinesses are switched to a general taxation system.
Mr. Skotsyk, recently the Agrarian Party held yet another, and probably not the last, strike demanding to leave the tax system for farmers alone. Why have you resorted to such extreme measures? Has your patience snapped?
Ahead of the strike, I listened to the speech of Prime Minister Groysman, when he said that he had submitted to the Parliament a budget of growth because the economy of Ukraine would start to grow rapidly. I don't know who provides the premier with such analytics giving him such confidence. For example, I've analyzed the major financial document in detail and my opinion varies greatly. And, unfortunately, my forecast is gloomy.
By the way, I want to show some statistics that show that not it's not only about the farmers' patience snapping, but also because of the terrible and catastrophic situation in the country in general. These are the data, prepared by the Department of Economics and Social Affairs of the United Nations, which is updated online. So, the stats as of today's morning, right as we are talking right now, is as follows: since year-start, 349,000 people have been born in Ukraine, while 495,000 people have died. If you take the average age of the deceased, you should see that they were supposed to live 15 years longer. Over the last 12 hours, population decreased by 174 people. Since year-start, the population has decreased by 117,000. Now let's look at migration stats. 27, 852 people have left the country in 2016. 41 people have, today.
This is why we went on strike. If we do not change our economic policy, we will continue to have a downward trend.
But wasn't it the issue of benefits for farmers that was the most important one for the strikers?
No. We are not asking to give farmers their benefits or to give them subsidies. On the contrary, we say that they are not needed. But let the economy an opportunity to develop. Give us vision, but do not say that this is a budget of growth just because it increases pensions by 10%.
But you were still talking about benefits, right?
No. This is not the right interpretation of our requirements both by the journalists and experts. To make it clear, let me do a historical overview. The tax system for agrarians was invented in 1998-1999. At the time, Ukraine was preparing to join the World Trade Organization. It was necessary to find solutions that on the one hand would not contradict the accession to the WTO, on the other hand - stimulate development of agriculture. As a result of this work, a unique system was invented, not a preferential one, I stress. It consisted of two elements - flat tax and a special VAT regime.
What is the essence of the flat tax? This is a tax on a hectare of land. It was paid to the local budgets in equal installments on a quarterly basis. Why did he have a stimulating effect? Farmers paid the same amount no matter the yield. This stimulated farmers to introduce new technology and increase production. Due to this, there was growth in agriculture, with the exception of the year 2003 – that's when the bad weather conditions kicked in.
Photo from UNIAN
Did the flat tax rate change?
It did. From January 1, 2015, the flat tax was lifted and the farmers were put into the fourth group of simplified taxation. The tax load has increased 40 times – it was UAH 6 per hectare, now it's UAH 236. I should note that farmers did not particularly complain about this change because the money goes to the local budgets. And the system worked in a very simple way - you have 100 hectares of farmland, you pay UAH 236 a year.
The idea was that if there was not enough money in local budgets, this tax could be raised to UAH 500. Farmers would not mind even if it was raised to UAH 1,000. The only requirement is to let them pay taxes in a normal and transparent way.
But what does the State do? It moves agricultural production to general taxation. The minister of finance can be understood - he looks at planting and he sees a 50% yield. But he does not consider that the country's inflation rate is 40%, devaluation is 300%, and farmers must also pay 20% of profits. And this tax eats everything. Therefore I urge the officials - before you change something, sit down and study the issue. Do the math! Please, remember the historic 1990's when at one point almost all agricultural enterprises became unprofitable. That was when the flat tax rate was introduced for farmers instead of an income tax.
There is another danger of the ill-conceived policy regarding farmers - the latter will go into the shadows en masse. No one will show the yield of 60 hundredweights per hectare, they will report much less. They will begin to conceal grain as it did in 1930's. And whatever mighty the fiscal office, no one will be able to prove how much the farmer harvested per hectare. As a result, the budget will receive tens of billions of hryvnias less than planned. It will be a collapse.
Not to mention the fact that the budget deficit will be much bigger?
Undoubtedly. But then there is another danger we are facing. With an abolition of flat tax, local budgets will also suffer. And this is all happening at a time when starting January 1, 2017, the burden of all municipal spending on schools, kindergartens, hospitals will be laid on these local budgets. It is clear that with no flat tax there will be no adequate funding either. Remember, the farmers were willing to pay up to UAH 1,000 per hectare. Now they are all being switched to the general taxation system. But some of them will not even have accountants.
OK, you made it clear. But what about a special VAT regime? Agricultural holdings enjoy it, right?
Right. But let us remember the history again. A special tax regime was introduced in 1999, valid until 2004. And then they had to think of something else. But they saw that the combination of the flat tax with a special mode is an optimal one for the country. Everything is developing and growing. Therefore, the system was prolonged until January 1, 2015.
What's the idea? 20% of VAT was accumulated in the accounts of processing companies, not the agricultural ones. That is, fot the farmers to het their VAT refund, they had to sell grain to processing companies but not to traders or foreign companies. Thus, the processing industry got an incentive to develop. Farmers would not profit from selling raw materials anywhere but to processing enterprises. This means that the jobs were created, there was value added, etc. And then VAT was returned to the farmers from the accounts of processing companies. In the first year of the system introduction alone, processing industry grew by 24%.
In 2000, another tool was added to the system - cheaper loans. Banks would give loans to farmers and the state would compensate for up to 80% on the loan. As a summary, loyal taxation plus access to financial instruments allowed for the push, putting Ukraine to the second place in world's grain exports and the first place in oil production, etc.
Now I have a question: were they benefits? No, these were the incentives to develop. When they say that farmers go on strike to defend benefits, it is pure speculation. This is not a correct interpretation of our requirements.
But anyway, in 2016 the tax system was changed. Now, in part, various agribusinesses started to pay VAT to the budget. Has it brought any positive result?
From January 1, 2016, the export VAT return was introduced, but the internal VAT disappeared. Rules were changed. Now the State takes 85%, leaving only 15% to the farmers. What is the strategic mistake? In contrast to the VAT refund regime, wich stimulated processing in Ukraine, now it's the export that is actually encouraged instead. You export raw materials - you automatically get a VAT refund; you give them to processors – you get nothing. A question: What sense does it make to the agrarians to work with processing companies if they are deprived of any incentives?
So the system was changed dramatically…
I would even say, radically. I'm afraid this was done deliberately. When certain foreign ministers in the Yatsenyuk government had such a plan in 2014, I spoke to our farmers: Guys, the history rolls in cycles, you know that. If the state's economy is falling, they get into the industry that is still working. If you don't unite, you will see what will happen to you. There will be a further devaluation of the hryvnia, as no one earns on raw materials around the world. Instead, it's those who buy raw materials from us who profit. And whatever the volume we export, we will still earn less. For example, last year we had the greatest export volumes ever, while earning only around $14.5 billion. For comparison, in 2013 we earned $17.6 billion, in 2014 it was $16.4 billion. According to forecasts, this year we will earn around $11,8 billion, although we are able to export even more than last year. The current autumn devaluation is as a result of decreasing foreign currency revenues. This is the first thing to note.
Secondly, we said that this would be followed by the closing-up of SMBs. Statistical data say that 250,000 businesses were closed in Ukraine over the past two years. More than 2 million people lost their jobs.
Thirdly, in this situation the fifth wave of migration will begin. Over the two years, 4 million employable people have left Ukraine.
We have raised this topic repeatedly and warned everyone. We held seven strikes. They would not listen to us. And now the government has drafted a budget of collapse.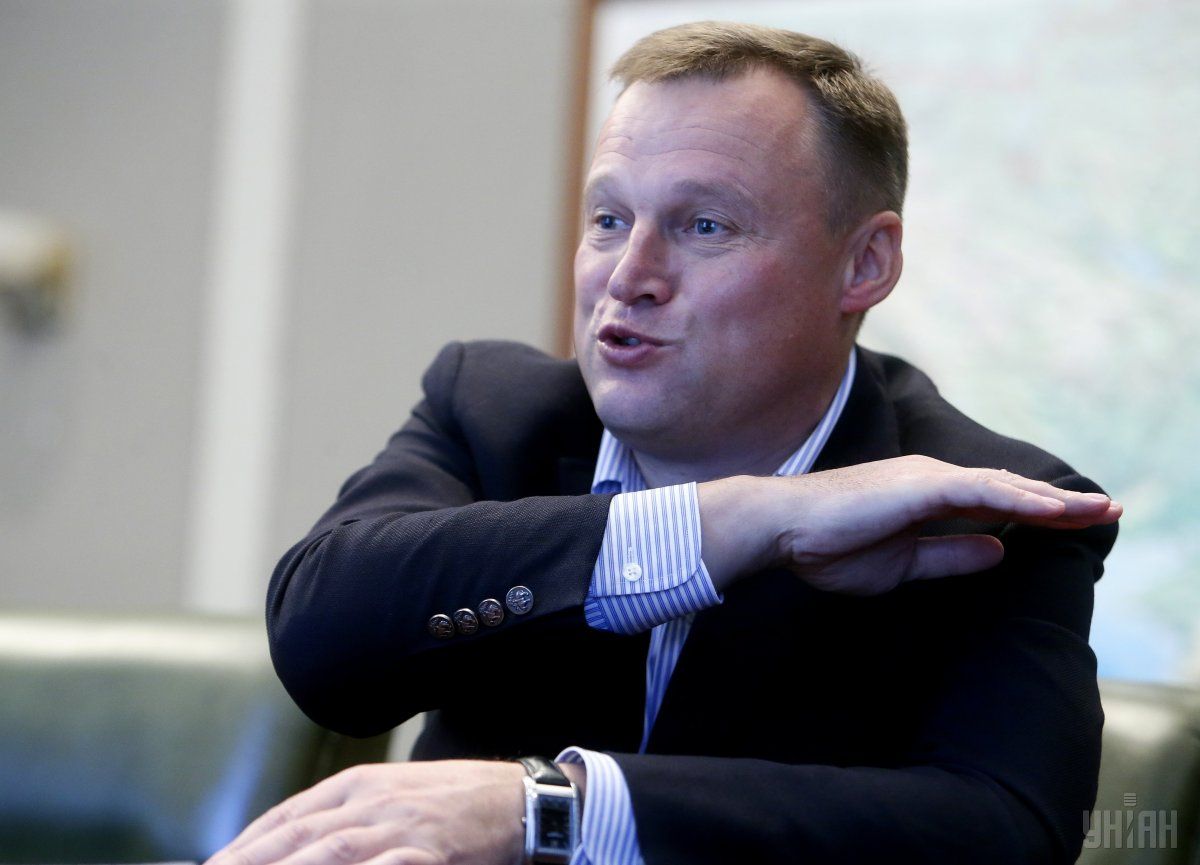 Photo from UNIAN
Wait, almost UAH 3 billion is laid out in the draft budget for direct support to farmers, isn't it?
Farmers say, they do not need this money. Better give it to the army, allocate it for healthcare, education, etc. People who work on the land do not need handouts. People need conditions to profit and fill the coffers. There has been not one strike where we demanded money. But this is the idea of a government where officials want to distribute money. And where there is distribution, there's always some money sticking to someone's hands.
Regarding the change to the tax system for farmers, they say that there is a clear requirement of the IMF, Ukraine's key creditor. Investors and western governments focus on the IMF…
Who saw this memorandum anyway?
Are you saying that there is a wrong interpretation of it by the ministers?
Just imagine this. You come to the bank to borrow money. The bank says, Give us a copy of your passport, identification number, and an income statement. What is important for financial institutions is how much money you make, whether you can provide for yourself and repay the loan with interest. The same is the situation with the IMF, which puts forward a simple demand - a balanced budget and an ability to repay. That's all. The way we fill the budget is our own business. Of course, when the minister says we have where to take money from: from agriculture... He didn't study the history. He doesn't know why it started developing. He sees 50% profitability in agriculture and says: Here is where we'll take the money.
I remember that in 2014, a high-ranking official came to the meeting with the IMF mission and confused export VAT with the internal one. Of course, fiscal service is also uncomfortable – there is domestic VAT, and no one has any influence on it. How can they earn then?
The Fiscal Service also has its say. They argue that farmers also cheat with VAT. And they name huge figures – some UAH 15 bln.
In part they are right. But this derived from the ill-conceived change to the taxation system. I'll explain one more time. There is domestic VAT, which no one can influence. It is refunded automatically. There can be no manipulation. And there is export VAT return which is being done manually, with huge scandals. Here is where the manipulations take place. Why? Because the schemes emerge when they say something was allegedly sold and then the VAT return is required. But there is no internal accumulation of VAT. Farmers paid only UAH 5.6 billion of VAT, while the exporters must pay UAH 36 billion. Hence the huge budget deficit in the first half of 2016. I am asking, who is to blame for such short-sighted policy?
In general, errors in budgeting are very costly to the State. For example, some UAH 128 billion of additional revenue from taxes was laid in the Budget 2017. Government forecasts a 3% GDP growth. IMF gives it 2%. And my prediction is a 3% drop. Last year, agricultural production alone, for the first time in 18 years, fell by 4.7%. This year, agricultural production continues to fall and this trend will be in the following year. In 2017, the farmers will give UAH 50 billion less than expected because of the fall. That's it.
Let's move from taxes to another equally important issue - the purchase and sale of agricultural land. By the way, the introduction of land turnover is a new requirement the IMF. What is the position of the Agrarian Party on this issue?
The position is simple and clear. Removal of the moratorium on land sale in a country where there is no land bank while the land cadastre is only 40% filled, where out of 17 instruments governing the circulation of farmland, only two are actually working, - that is a crime against our own people. Indeed, the goal of those who advocate the immediate introduction of the land market is also clear - to take land for nothing from the people who work on it. To buy for $300-$400, then sell for $10,000-$15,000. Although, it is likely that the land will be taken in raider attacks. By the way, last year the number of raider attacks on farms has increased enormously.
In general, the opportunity to raise big money for the purchase and sale of farmland will attract an army of crooks and mobsters. It will be a real Klondike for them.
Ukraine has to extend the moratorium on land sales for the seventh time. That's because we have not done our homework. For the land turnover to start operating in full swing, 17 instruments are required. At the moment, only two of them are working - either you work on the land or lease it to someone. The formation of the land cadastre has not been completed; a complete inventory of land has not been conducted. Today there are even examples where there are no administrative borders between regions in some places. Some 2,000-4,000 hectares of land remain with no fixed ownership.
There is also the problem of unclaimed land plots. In general, Ukraine nearly 3.5 million to 4.5 million hectares of agricultural land has no clear owner. Nearly 10 million hectares is in the state property. And it's unknown, who earns from half of it.
So we say that we will not let them steal the land. The moratorium should be prolonged. During this time, we should gather the best specialists and experts to work out land legislation. Purchase and sale can be one of the tools. But everywhere in the world it is strictly regulated. It is necessary to ensure that a large amount of land cannot be concentrated in the hands of one family and the ban for foreigners to own Ukrainian land. And we should secure with the law the obligation to maintain the quality of land at a necessary level.
But there is also another view that big agricultural holdings profit from the moratorium, as they continue to buy land for a song.
In my argument, you didn't hear that I stood against the introduction of land turnover. I told about preconditions for it to be introduced. Of course, big agricultural holdings start their games. Just look at the draft law On Emphyteusis, supported by the agrarian committee of the Verkhovna Rada. This is a vivid evidence that some are willing to catch fish in muddy water. Big players want to get the maximum benefit from the current situation. They see that there is a grand opposition and rejection of sale of land and they want to legalize their hectares with long-term lease contracts, say, for 49 years.
The bill allows loans to be secured by lease agreements, enabling people to put them into the founding capital and even sell them. In fact, this is a substitution of the real land turnover. This is a huge problem.
When something is done in a non-transparent way, unfairly, there will always be those who want to benefit. For instance, the domestic VAT started disappearing, they made a register of export VAT refunds in the Rada. It's like, if the land reform is not being implemented, let's quietly capitalize a long-term lease, while the people protest.
If such law is adopted, it would be a scam of the century.
I agree. Imagine a holding that cultivates 100,000- 300,000 hectares of land. It takes a secured loan and does not return it. It is clear that the land will be taken away, and it can fall into the hands of another state, while the majority of owners of land plots will die.
So we also say no to emphyteusis. We have two years and we have to work out legislation.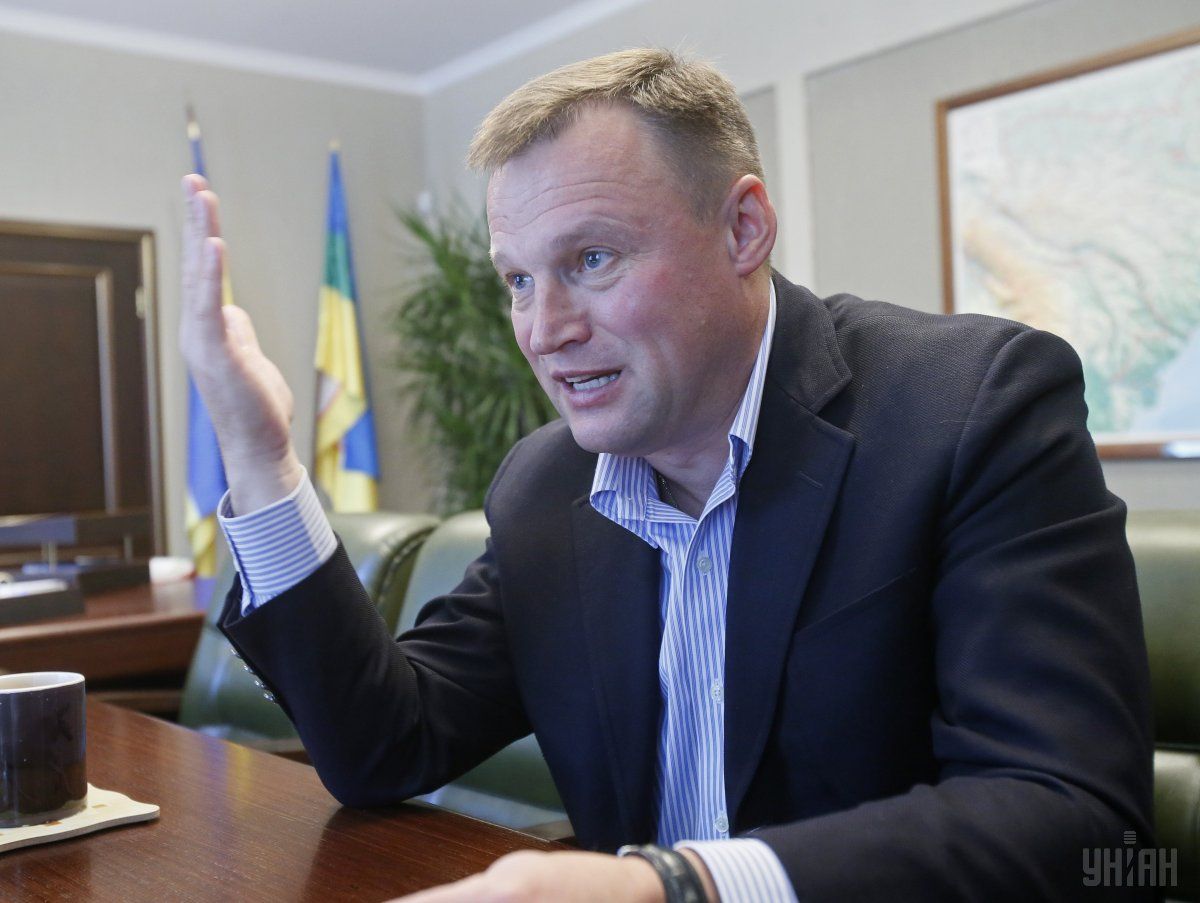 Photo from UNIAN
On the other hand, this mantra of legislation is also ridiculous. Every time when the term of this moratorium runs out, we are told that it must continue, because there is no relevant legislation. Laws need to be drafted. It seems that no one does anything in this respect.
That's how it is. We have a legislature – the Verkhovna Rada. The parliament should work out strategic issues in all sectors. But this is not happening. The current convocation of parliament is unable to do that, although we pinned high hopes on it.
That is why the Agrarian Party (please note that this is not an advertising) created the council and tasked it with drafting within two years a set of laws that would fully regulate land relations. If this Parliament is unable to do anything, let it not touch the land legislation at all. It's better for us to work hard for another two years. And when we come to the parliament, we will quickly adopt the necessary laws. However, we still have one comment to clarify that, when the package of laws is ready for adoption, a final decision has to be taken by the people in a referendum, not the Parliament.
Can the idea of a referendum be supported by others?
They already have. There is a danger that they want to spin the developments in a different direction. I've seen the commercials calling on people to sell their land plots to have money to take care of their sick relatives. Well, it's a crime. That is shifting concepts. It is, therefore, important to prevent a speculative referendum when the people are first brought to poverty so that they cannot pay utility bills, have no money for healthcare, and then they are offered to sell the land. The result of such referendum will be pre-determined.
Yulia Tymoshenko stands for the referendum.
I am glad that we were heard by the parties in Parliament.
Are you planning to unite forces with her on the issue of holding a referendum?
We had no consultations on this matter. We have a conceptual vision of land reform.
If you see a spelling error on our site, select it and press Ctrl+Enter