Another player for team of foreign officials working in Ukraine
14:00, 25.10.2016
5 min.
678
The number of Polish expats working for the Ukrainian state has increased. Additionally to the advisor on reforms Mr Balcerowicz, Ukrzaliznytsia CEO Mr Balczun, former transport minister of Poland Slawomir Nowak on Monday took up office of the head of the controversial state motorway agency Ukravtodor.
"One person can do nothing here. I need the support of the minister, the government, and the team. I'm no magician, so do not expect any miracles from me. Roads are not built so quickly but with God's help, we can do it," Slawomir Nowak addressed his new team Monday.
Nowak was presented to the staff by Minister of Infrastructure Volodymyr Omelyan,  the one who had actually found him and persuaded to lead one of the most problematic and controversial companies, Ukravtodor that is. "This man is not only an outstanding politician, but also a very talented public officer who understands the system, to which we shall strive. I am sure that he will succeed," the minister said.
And this is amid strong reactions caused by Nowak's latest appointment both in Ukraine and in Poland. Thus, some Polish journalists claim such an appointment may annoy the current government in Poland. Part of Ukrainian experts and journalists share a similar opinion. There are also those who speak positively of Mr Nowak.
"This man's portfolio is quite impressive. Therefore, I think this is a positive step. Looking back at his experience in Poland, we can say that the man has solved the problem of utilization of free money allocated by the EU for the development of Polish infrastructure," former Deputy Minister of Infrastructure of Ukraine, a transport expert Oleksandr Kava said in his comments to UNIAN. It is no secret that Ukravtodor faces a similar problem today. It's been several years that the state agency has not been utilizing in full the credit funds allocated by international financial institutions.
In addition, the expert remembered Nowak's success in implemented some iconic infrastructure projects like the construction of Warsaw-Berlin highway and a large-scale reconstruction of Polish railways.
"Nowak is someone who is very well aware of what infrastructure is, how to manage it, and what it should be like. For me, this appointment was unexpected, but I hope that it will be a pleasant surprise," the expert said.
Nowak's biography: ups and downs
It should be noted that in his homeland, Poland, Slawomir Nowak really had a distinguished political career, rising up from an ordinary member of the party to the deputy of the Sejm and the minister. He graduated from the Ukrainian University, the Naval Academy, and the London Business School. At the beginning of his political career, Nowak joined the Liberal-Democratic Congress, headed by the now well-known Polish politician Donald Tusk. Back in 2004, he became a member of the Polish Sejm with the party Civic Platform, which was co-founded by the Union of Freedom party, formed by the merger of the aforementioned Congress with the Democratic Union.
In the Sejm, the young politician within just a few years has gone the way from a deputy to the deputy chairman of the Civic Platform faction, and in 2010 he became head of one of the regional branches of the party.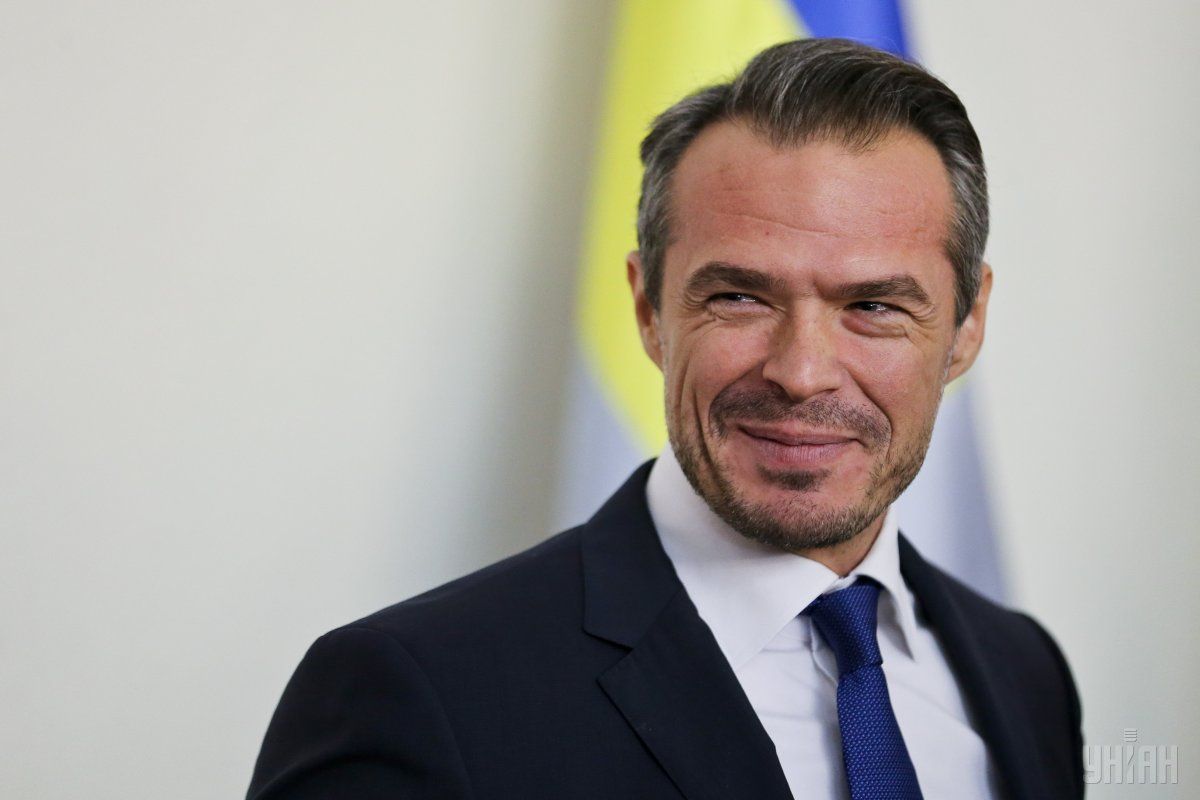 Nowak really had a distinguished political career / Photo from UNIAN
However, the most memorable point of his biography was the period from 2011 to 2013, when Nowak led by the Ministry of Transport, Construction and Maritime Industry in the Government of Donald Tusk. During this period, he shined both in brighter and darker sense. Thus, the experts note that the greatest number of roads has been built during his cadence, that is more than 850 km. At the same time, his critics claim that his success in the road sector has been predetermined by the fact that his predecessor concluded the lion's share of contracts for the construction of these roads, while Nowak had only one job - to build highways and not steal the money.
At the time, he was responsible for an annual budget of EUR 8-10 billion, he prepared a national plan for the construction of roads for 2015-2023, and he was also responsible for the preparation of a number of infrastructure projects ahead of Euro 2012.
As regards the railways, Slawomir Nowak launched a process of privatization of public railway enterprises. In addition, the work was active on the introduction of high-speed trains. However, a regular high-speed rail connection was fully launched in Poland after Nowak resigned.
By the way, the episode that forced him to slam the door and wrap up his career in Poland was related to wearing expensive watches.
Polish journalists once noticed him wearing Ulysse Nardin watches worth some $5,500 that he "forgot" to mention in his declaration of assets. And although the official never pleaded guilty to any wrongdoing, he chose to resign voluntarily. Under Polish law, Nowak faced up to three years in prison, but in the end, he was lucky enough to have been limited to only paying a fine in the amount of the price of watches.
Project "Nowak"
Today Novak has a chance to start everything from scratch, this time in Ukraine. Not surprisingly, as early as during the government consideration of his candidacy Wednesday, he presented a plan to reform the road sector.
"My vision of reform is the creation of the State Road Fund and improving cooperation with the EBRD and EIB. We need to quickly make a plan for the construction and reconstruction of roads based on traffic. We will also introduce international standards for contracts," said Nowak.
In addition, he noted that his main task at his new position will be to attract foreign investment and companies to participate in road tenders.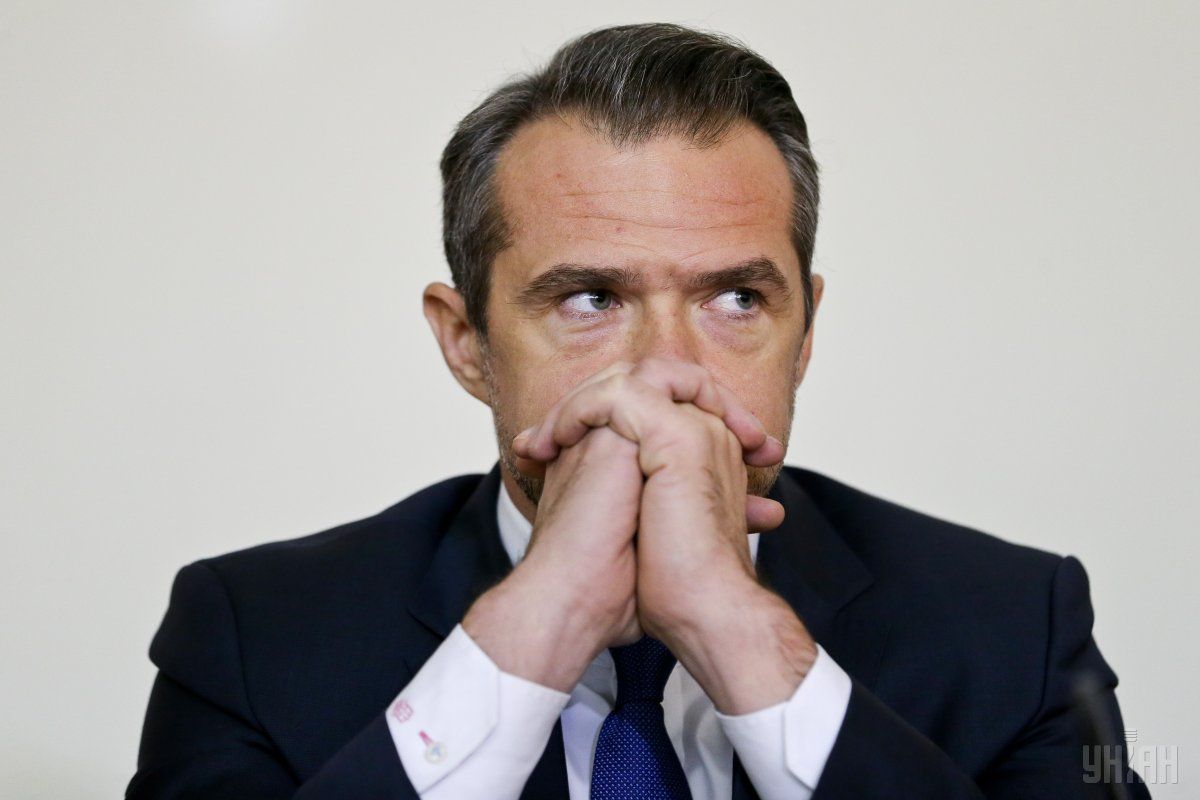 Slawomir Nowak / Photo from UNIAN
"We need to make a priority the reconstruction of roads within the next five years. In parallel lines, if we have the capital, we need to launch projects of concession roads. It also very important to me to conduct internal reform at Ukravtodor and establish an effective monitoring system of trucks and that of collection of fines for overloading," the Pole said, adding that he is open to cooperation, asking to support him in the implementation of reforms.
"Don't wait for a miracle. I need your support. Without the support of the entire government, I won't be able to move anywhere. I invite you to my project," said the new head of Ukravtodor.
Thanks, Omelyan
Many wonder, how the infrastructure minister came up with Nowak's nomination. Mr Omelyan in a conversation with reporters did not hide the fact that Mr Nowak's invitation was entirely his initiative.
"The situation with the competition" stalled "and I put this option forward... The effectiveness of Ukravtodor without an adequate CEO is very low. We need a strong-willed person with experience who is ready to bring change. So I managed to convince everyone, including the prime minister," said Omelyan.
According to the minister, Nowak did not immediately accept the invitation and he had to be persuaded for a long time.
"For 1.5 months, I've begged him to agree. He had his own small business with an office in Brussels. But he has ambitions that have not been fully met in Poland. I am pleased that he is willing to meet them in Ukraine," the minister said, adding that finally, a person with a western – not Soviet – vision is finally coming to Ukravtodor, which will transform it into an innovative European company."
"You can't build new roads with rusty old equipment. You can't turn Ukravtodor into the modern European company, using the post-Soviet thinking. A European leader must fill Ukravtodor with European content," said Omelyan.
However, at the moment, Nowak is by no means a full leader as he was appointed acting head. Besides, he is still to go through a staff contest, if there is any in the near future.
Another challenge for the Ukrainian authorities is a sensitive issue of salary for Nowak.
"So far, it is about UAH 10,000-12,000, which shocks him deeply. We must find a mechanism to definitely pay him more," said Omelyan.
After all, one can't move mountains with a mere desire to restore reputation...
Oleksandra Danko