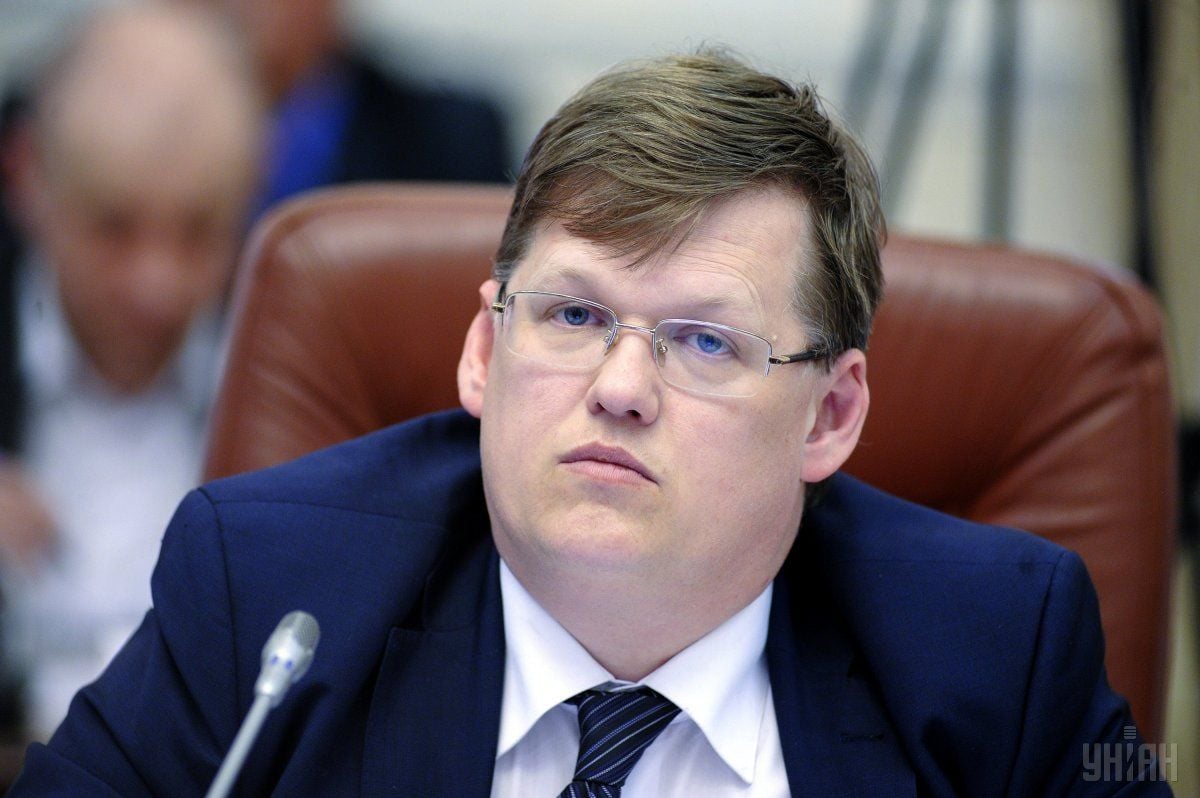 Pavlo Rozenko: Constitutional Court made judges a separate caste by introducing special pensions
23:26, 01 November 2016
12 min.
212
Interview
Vice Prime Minister of Ukraine Pavlo Rozenko in an interview with UNIAN told how the Government was taking a decision on raising the minimum wage, whether the pensions will be raised, and how a newly-established Social Inspectorate will verify recipients of subsidies.
Not so long ago, when the MPs called to raise the living wage, pensions, or re-calculate the consumer basket, the government called it populism, saying that there was no money in the budget and no one would print more money and boost inflation. However, on Wednesday, Prime Minister Volodymyr Groysman said this very Government had offered to double the minimum wage starting 2017. What has changed?
The reform of work pay and modernization of calculating the consumer basket has always been on the agenda of the government and written in our program and the Cabinet's operational plan. Discussions on this issue have been ongoing for a long time. This is not some project that was born the night before the Cabinet meeting, it was a completion of a six-month work of the working group, which included representatives of the Ministry of Social Policy, Ministry of Finance, the Pension Fund, and the State Fiscal Service. Therefore, it was a well-informed and calculated decision.
As for the rhetoric of some people's deputies, it is really amazing to see how those MPs and experts who once urged to increase social standards are now beginning to say that this is populism, which will boost inflation. It's politics, but we need to do our thing.
The increase in the minimum wage from the private sector's perspective is obviously seen as a tool to pull the salaries out of the shadows, isn't it?
We are actually looking forward to see the private sector of the economy, where the resources are accumulated, understand this step. Besides, these resources exist due to the fact that a year ago the authorities took a difficult and controversial decision to reduce the single social contribution.
Does this mean that the reduction of single social contribution did not work as such and the businesses have not come out of the shadows?
I still believe that there has been a positive effect. Perhaps it is not as significant as we all hoped it would be. But the SSC reduction from year-start enables us to offer the businesses to safely increase salaries in 2017.
There can be no arguments against this step. We gave them a year to adapt to new conditions of reduced SSC. The resources have been accumulated by the businesses, and only a part of the companies has turned it into increased wages, while the other part hasn't. So I think that increasing the minimum wage is certainly a serious way toward the legalization of the economy. After all, today 3mln to 3.5mln workers are paid at about the minimum level, but we also understand that these people do not live on this salary – they get more money "in the envelope".
So you are saying you do not see any risks of shadowing or layoffs?
No, I think that would be the opposite. In principle, the salaries in Ukraine have increased significantly in the past year. The size of real wages, adjusted for inflation, rose by 7%. Average wages in the industry today is nearly UAH 5,000. Therefore, there are no grounds to state that the shadow sector will widen.
Moreover, we reduced the SSC. Had we not done it while raising the minimum wage in an administrative measure, of course, there would be a risk. We continue to ease conditions for doing business. For example, last Tuesday, the National Reforms Council, chaired by the president of Ukraine approved new steps to simplify taxation and reduce the tax burden. We want these government moves to be converted into increased salaries of workers.
For the past 15 years, without taking into account pensioners, among the poorest population groups are families with children and families where just one spouse works. It is not normal when a person is working and still being unable to bring their families out of poverty.
So I think that this step will be adequately perceived by the businesses. Moreover, there are two and a half months left for them to adjust their plans for 2017 and the following years and be ready to increase wages.
What about the public sector? Will the first tariff level be increased as well?
Yes, the first tariff level will be UAH 1,600 instead of UAH 1,335. But despite the fact that the first tariff level will be at UAH 1,600, no employees will get less than UAH 3,200.
This is also a twofold increase in the minimum wage, but it will inflict an additional pressure on the national budget. Where do we find the money?
First, we even can do re-balancing within the existing tariff schedule, raising something at a higher pace, and something – on a lower. Secondly, I believe that by bringing the economy out of the shadows, increasing revenues and reducing other costs we can compensate for this all. Actually, this is not too big a money. The PM has already instructed the Finance Ministry to make calculations. We will have the final numbers in a week when the revised draft budget will be submitted to Parliament for its second reading.
If the Ministry of Finance has not calculated everything yet, wasn't it too early to call an exact figure? It seems like this doubling is only meant to look nice and clear.
All preliminary calculations have been made. Believe me, it was a serious work of expert groups. Today it is more about detailed recalculations. Had there been no calculations, the PM would not have gone to the rostrum and announced the figure.
That is, UAH 3,200 is the final version, isn't it?
We had various options. We've been working through a minimum wage of UAH 2,100 and UAH 5,000, but we stopped at UAH 3,200. In this way, we will not see an increase in the budget deficit, and we will not print more money for this. That is, raising the minimum wage will not result in price increases.
In Ukraine, the salaries of judges, deputies, and some public servants are bound to the minimum wage. The PM said that they would be unbound. How will they be set from now on?
I believe that binding them to the minimum wage is a mistake. This is what was previously hampering the increase in minimum wages. And we were not able to raise the wages in the private sector, which went way further in terms of pay, as such binding existed for different circles of public servants and top officials.
This, incidentally, was a mistake of the deputies when they increased their salary, being bound to the minimum wage. We had to write down absolute figures, and then the current increase in the minimum wage would not lead to a crazy increase of their income.
There are two options: either we write the laws where fix wages and salaries for judges, prosecutors, police, deputies, etc., or we transfer these functions to the Cabinet, and it will set the salaries according to the budget financing.
The first version is more difficult because each year, during the budget process, new laws will have to be adopted to set salaries. We will have to think how we will do it the right way. But I stand by the idea of bringing all the salaries out of the legislative framework and clearly define that there is one body which is responsible for work pay system, which is the Cabinet.
By the way, in cases when the Cabinet sets the salaries with its decision (for public and non-public servants,that is ministers, the Cabinet's Secretariat, etc., there is currently no binding to the minimum wage. Specific figures are set – and these figures are the indices to calculate all benefits and so on. In my opinion, this is the right approach.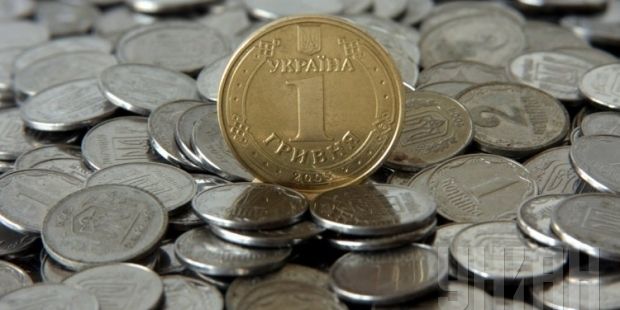 Rozenko believes binding officials' salaries to the minimum wage is a mistake / Photo from UNIAN
Earlier the Ministry of Social Policy emphasized that the minimum wage had to be established above the subsistence level. Now the prime minister announced that the minimum wage would be raised along with it. So will they be separated or not?
That's how it would be. A substinence level will not be bound to the minimum wage.
That is, the substinence level will only be able to rise by 10% from December 1, as laid down in the budget for 2016, is that it?
Yes, it is. At least for other categories, it will surely be so, but the subsistence level for the employed Ukrainians will also be indexed. It will be clearly established that wages should not be below the subsistence level. Moreover, they will be much higher.
Groysman also said that the next step is the introduction of a fair pension system. What did he mean?
We say that raising the minimum wage will give additional resources to the Pension Fund because the SSC income will increase. For now, we see that the rate of pension increase will remain the same, which is 10% from December 1 2016, and 10% the next year.
But we witness certain injustice, because over the past three years, pensions have not been indexed at all. Only starting last year did we start to raise the minimum pensions, which is applied to approximately 7 million pensioners.
However, there is a segment of pensioners who receive pensions ranging from UAH 1,400 to UAH 3,000, and their pensions do not depend on a subsistence level, so they can only be raised through the mechanism of modernization. The last review of their pensions was back in 2011, but then Viktor Yanukovych and Mykola Azarov halted this practice.
That is, when the PM spoke of a fair pension system, he meant modernizing pensions for these categories of pensioners?
Yes. These people were hit by inflation and devaluation just as much, but their pensions were never modernized. So in terms of social justice, we must carry out pension modernization as soon as possible.
And when can this be done?
We have several options and we are at the finish line of understanding how and when to do it. I wish it were done as soon as possible, but it needs an additional UAH 10-15 billion next year. I do not rule out that some part of the resources that the Pension Fund will receive from de-shadowing given the increased minimum wage will be used for this modernization.
Can this be done starting May 1, when the minimum pension is increased?
I put this question on top of agenda because we need to get rid of injustice regarding pensioners. But, once again,at the moment we only have an understanding of how to raise the minimum pension next year, while the issue of modernization is yet to be resolved. We've made a variety of calculations, including regarding the need for funds this year, but let's wait.
There is another problem in the pension system. The IMF and other international partners emphasize that it is unbalanced. So they offer to set the same mechanism of retirement for everyone but the military. But we see that first, the Constitutional Court canceled the law provisions on pensions for judges, giving them back their special pensions, and then the law on public service was adopted, also giving public servants individual retirement rules. Why do we once again see a diversification of citizens in terms of their pensions?
From June 1, 2015, we established common principles for all pensions. I am also very indignant that the Constitutional Court made judges a separate caste. This issue requires public discussion because judges today do have most benefits.
I am confident that we will return to the topic of common principles for calculating pensions, because it coincides with the ideology of the government. But it should not be discussed in terms of balancing the pension fund as special pensions play no important role there because of their small number. It is a question of social justice.
Regarding the discussions with the IMF, the current state budget expenditures on pension fund are no surprise, neither to us nor to them. It is not the pension system of Ukraine that led to this result but rather the reduction of the SSC.
Will the grant from the state budget to cover the pension fund deficit increase even more next year?
Yes, it will. But today we have no opportunities to cut pension schemes, there is actually nothing left to cut. I believe that it's enough to speak about spending cuts in budget policy. We should rather talk about the ways to increase revenues of both the pension fund and the budget.
It should be the development of the economy that should bring increased revenues. All government policies should be directed at finding ways to fill the budget, not at trimming or cutting something here and there, closing some social programs – this is a road to nowhere.
Today people are already living in difficult conditions, everything ineffective has already been reduced. So we need to think about increasing incomes of citizens. This is the only productive way, everything else is also populism, only with a liberal shade.
This year you estimate that the number of households receiving a state subsidy will increase to 8.5 million. If the minimum wage is raised in 2017, when can we expect the reduction in the number of those entitled to subsidies?
This year will be the peak, the number of subsidy receivers will be at its maximum. While there is no sense in guessing for the next season, the tariffs for housing and communal services will not be growing at the same pace. Therefore, the number of those entitled to subsidies will definitely not be growing.
Moreover, this winter, for the first time in 25 years, we will see a real picture of the social status of the Ukrainians. If we do not take into account the pension system, we will have the most extensive system of social protection in the form of subsidies. On those families that applied for a subsidy, we will have complete information on their income, expenses, cost of housing and communal services, and so on.
According to Rozenko, this winter we will see the real picture on salaries of citizens who applied for a subsidy / Photo from UNIAN
That is, will raising the minimum wage as early as next year seriously reduce the number of recipients and the amount of aid?
Not exactly. Today, subsidies have either already been assigned, or these subsidies are in a process of being assigned. The revenues from the previous year of 2015 are assessed. Therefore, the increase in wages from 2017 will not affect the level of subsidies intended. People will simply get some additional money that they will be able to spend on other needs, rather than paying their gas or utility bills. In the next heating season, the income in 2016 will be assessed, but we are not seeing a significant increase in social standards now.
Today no one will re-calculate subsidies or take them away. People can keep calm. I would not speak for the 2017-2018 heating season, as it is hard to tell what the policy will be then. No one is craving to take away someone's subsidy or social assistance etc. I emphasize that our task is to ensure growth of quality of life.
And how justified is it to assess income in 2015? If a person applies for a subsidy in October 2016, they might have for 10 months got high salaries and still be assigned a subsidy if they received less in 2015.
Believe me, the person whose salary has increased dramatically, will not come for a subsidy.
Well, if their wages grew from UAH 5,000 to UAH 10,000, wouldn't it be appropriate to give them a lower subsidy?
Once a person starts enjoying a normal level of social security, they will immediately abandon the system of subsidies.Those who make UAH 10,000 a month will not go to stay in lines at the offices of social services, file declarations, pass inspections, verification by the Ministry of Finance… They won't need it.
I do not rule out individual cases, but you cannot call a sector of the economy where over the past six months there was a significant increase in wages. Therefore, such an abuse can not be systemic. Subsidy system is not perfect, but it is more or less just.
In recent parliamentary hearings, the officials from the verification department at the Ministry of Finance reported on cases where subsidies are received by people who at the same time purchase a gold bullion and fly a private jet. How come they were just fine with applying for a subsidy?
I would not want some single examples to be called a systemic case. Obviously, some abuses do take place, but this does not mean that 5 million subsidy receivers spend their holidays in the Canary Islands. That verification by the Ministry of Finance stressed that neither with the subsidies nor with pensions were there any systemic problems. There were only individual cases of abuse that had been revealed in the process of verification.
The Ministry of Social Policy also noted if the person has received a subsidy and then made an expensive purchase worth over UAH 50,000, his subsidy won't be taken away. This will only be taken into account during the appointment of subsidies for the next year. Is it justified in your opinion? Needn't this subsidy be suspended immediately once such information is revealed?
There are different situations. Of course, this should be a reason for not granting subsidies in the next period. But such cases are verified by social inspectors and we even have the opportunity to suspend social aid right away. And we do have such cases.
You say that there are no systemic violations and that there is no need to chase the subsidy receivers who break the rules. At the same time, the Ministry of Social Policy has developed a bill on the establishment of a new Social Inspection; that is, they want to tighten control, right?
When the Ministry of Finance carries out verification, it's not telling us to stop payments...
It recommends inspections...
Right. We must check the recommendations of the Ministry of Finance on the ground. But today we have a problem that most of the staff of social services are engaged in assigning subsidies, social assistance, and other benefits. There is no one to perform checks. So perhaps, somewhere on the ground, the actual inspections just don't happen.
Another question is one of subordination. There is logic in what the Ministry of Finance says: the social inspectorates should not be subordinated to social services of local authorities.
As for me, I am not afraid to subordinate them to the Ministry of Social Policy as it does not appoint any payments. There is a certain prejudice that the Ministry wants to hide something, but it has no own territorial bodies, it assigns no pensions or social benefits. So we don't have to worry that verification will find some irregularities in the Ministry of Social Policy. This is nonsense and prejudice. On the contrary, we are interested in finding additional resources on possible abuses, to allocate them for the further increase of social payments.
So I have nothing against creating a vertical of social inspectors under the Ministry. At the same time, if there are objections, it can be created within the system of regional administrations, so that it is not subordinate to the Ministry of Social Policy, to verify targeting of subsidies and other types of social assistance. This idea is completely agreed with the World Bank and the International Monetary Fund. This is the system that will enhance the targeting of social benefits, which we all seek.
To whom is the social inspectorate subordinate now if you instruct them to check recommendations of the Finance Ministry?
There is no social inspectorate as such today. In fact, it is subordinated to local authorities, while its inspectors are part of social services. That is, local social services do both things: assigns social assistance and responds to complaints on its own work. This must be divided. But creating a social inspection within the resources of these offices today is impossible.
I remember how in 2014 the then government made a mistake, I believe, by reducing the number of social workers across Ukraine from 12,000 to 1,400. We were at war, we needed to increase efforts in social assistance to the citizens. So it was completely short-sighted, it has not been worked out properly. The thing is that it was not about laying off officials sitting in their offices, but the social workers who worked on the ground.
Now when I am told that social services in the regions underperform in their work with IDPs, ATO combatants, or that they assign subsidies too slowly, I admit it. After all, what can we demand from the system, where the number of employees decreased almost tenfold? Had the number of staff been retained, the problem of timely assignment of subsidies would have never emerged.
Now the Ministry of Social Policy requests almost UAH 20 million to provide from July 2017 for the work of 550 social inspectors of the new inspection. Do they expect that the Finance Ministry will conduct verification and send recommendations, and then the Social Inspectorate will have enough time to do checks on the ground?
If these people are only focused on checks, at the first stage, this number is likely to be sufficient. We will be looking into the effectiveness of this Social Inspection, but in any case it will be one more guarantee that the social assistance is provided to someone who really needs it. Really, we want to have no such cases when someone who can afford expensive purchases or spend holidays at luxurious resorts receives a subsidy anyway.
Dmytro Sydorenko
If you see a spelling error on our site, select it and press Ctrl+Enter