Ukraine's Finance Minister: Financial scheming is our national sport
17:50, 10 February 2017
9 min.
608
Interview
Finance Minister of Ukraine Oleksandr Danyliuk in an interview with UNIAN has spoken about the launch of the Financial Police, forecasts regarding asset return and privatization, the current sentiments of Ukraine's international partners, and the ongoing litigation with the aggressor state in a London court.
The State Treasury reported that the plan for January proceeds has been exceeded. But what will be with the 2017 budget? Will it be fulfilled or will the government be once again forced to adjust it throughout this year?
Now it's all working like a clock. But this is not a victory yet as the first month cannot secure the general trend. Let's see how it will be going. There are certain risks in the budget, including the special confiscation of assets. We see these risks and we are currently working on how to avoid them. At this stage, there is no reason to be talking about any changes to the budget. Just two or three years ago, any loud sneeze led to the amendments to the budget. Now we do it only in real emergency. And there are very clear conditions for such move.
Speaking of risks. In your opinion, why doesn't the parliament support the bill on special confiscation which would allow the state coffers to receive some $1.5 billion, stolen by the political elite of former President Viktor Yanukovych?
I find it difficult to explain. Of course, we could have just not laid this sum down in the plan. But on the other hand ,it's kind of motivating to the parliament to make this money go into the budget. This year we split this amount between several areas, to diversify risks. I think that this law will pass. Not planning these revenues would be like telling people that "the money was stolen but we do not expect to have it returned."
With regard to 2016, there should have been no revenues from special confiscation and privatization laid down in the budget. The State Property Fund has demonstrated that it just can't sell anything, but this is not exclusively its problem. In financial terms, these "frozen" state funds are gradually losing their value. Someone puts in their pocket one-tenth of the sum, while the state lost nine-tenths. This model has prevailed for 25 years already. We need to stop it. It would be much better to sell the assets at a real price of demand so that private owners could invest, develop these companies and pay taxes, instead of allowing their continued plundering.
Is it possible that this year the state-owned banks will be privatized? When does the Finance Ministry plan to revise state-owned banks' management strategy, including at the nationalized PrivatBank?
We are now working on it. The state owns 55% of the banking sector, and this is not normal. I do not want to go down in history as "the best banker" - I have other commitments and responsibilities. As many banks as possible should be in private ownership. There should be healthy competition and professional supervision on part of the National Bank of Ukraine. Lending to the private sector needs to be restored because this is this area that allows banks to profit.
As a shareholder of state-owned banks, the Ministry of Finance will make every effort to ensure that these structures evolve, but because of certain limitations, at the first opportunity we have to sell them to an effective owner. These should be professional, big investors, who will not allow the mistakes of the past to repeat themselves, at the same time treating the depositors with respect and responsibility. However, Privatbank will not be easy to sell. There was only one buyer who could buy it, and that was the state that saved this bank via nationalization.
In general, what reforms should we expect from the Finance Ministry this year?
First of all, we should consolidate what we started last year and show the results of reforms laid out in the budget. When last year's budget process began, we made a big step toward launching a three-year budget planning and discussed plans for three years with each minister. This year we will launch a full mid-term planning.
Now all we've practically done needs to be fixed in the legislation. This is about the Strategy of public finance management, which I will report to the government at our next meeting. Quality public services, quality education, healthcare, and the appropriate level of social protection will all depend on the implementation of this Strategy. I made every effort to have 2017 budget drafted in a new way, and now this approach will be formalized so that any future finance minister has the opportunity to work more systemically for the years to come and draft quality budgets. Predictable, transparent and effective ones.
The second priority is a reform of the State Fiscal Service. We made a very important step last year by passing a law to improve tax administration, developed jointly with the businesses, civic experts, and MPs. Now this anti-corruption tax law should be quickly implemented. We are actively engaged in this. This is will be about the ultimate resolution of the problems of businesses, fight with corruption in the SFS, and simplification of procedures. Last Wednesday, the Cabinet approved our initiative to change completely the procedure for VAT administration. Earlier, the automatic refund practice was in fact "semi-automatic" because the fiscal service was the one to push a start button, by issuing conclusions on which businesses should have their money returned and which shouldn't. Moreover, there were two registers, which the SFS used to manually promote some company through the queue for a VAT refund, while putting some other company at the bottom of the list. This was a huge corruption element. Now there will be no such opportunity. We are introducing a single public registry, which anyone will be able to monitor online on our website. Now the Finance Ministry is actively working on the mechanics of implementing this decision so that no one can go into manipulations with VAT refunds. I am sure that in two months when the appropriate IT solution is implemented, we will all feel the difference. This will be a practical solution to one of the biggest problems of businesses.
The next is reform of the very fiscal service. Our new law provides that the SFS will have no audit function, that is there will be no inspections of businesses at the district level. There are few to none businesses there, so there's no need to control them. This can be done at the regional level based on a risk assessment approach. That is, auditing businesses when there are certain risks seen, not every business in the area, as the fiscals have always done. This way we will also reduce the SFS staff at the same time raising salaries for those who are really working with businesses and should receive a decent wage in order to lower corruption risks. We have plenty of initiatives as part of our plan to reform the SFS, and we will remain engaged. Of course, the key of these reforms is the elimination of tax police. When will the financial police be established?
Of course, it will take one night to change the signs from "tax police" to "financial police." But this is not reform. We need new people and new methods of operation. The financial police primarily needs to cease being a repressive law enforcer to become an analytical service. Previously, many of those in the government or parliament had their own enrichment schemes – they would always come up with the new ones. Financial scheming is our national sport. And because of these schemes, our state and ordinary citizens have been losing billions. Therefore, we need a highly intellectual service that will be dealing with this problem systemically and professionally.
Today there is no reason to be talking about any changes to the budget plan, according to Danyliuk / Photo from UNIAN
Head of Financial Police will be selected in an open competition, following the example of the National Anti-Corruption Bureau. Only then will we have a strong, non-politicized management team that will do their job professionally. The approach is unacceptable when some structure is created to put in top office a certain official. This is a vicious practice of the past, which would be categorically inappropriate in relation to the Financial Police.
You cant's stop the schemes with automatic rifles. One can take them on a raid of some IT company, but this is not fighting the schemes, it is rather some sort of a "contracted inspection." It would be much better to take to court cases where billions are involved so that the state budget can get this money. All over the world, it's civilian agencies that are engaged in this work.
Given the experience of launching NABU and the National Corruption Prevention Agency, I think that in six months we will be able to launch this service. But the corresponding law must be adopted now. Why is this so important? That's because there might be no other opportunity like this one, as the tax police is outlawed now and there are many people not happy about it. Certain people are preparing amendments to the law to re-legitimize tax police in its current form. It is unacceptable.
You recently visited Swiss Davos and Germany as part of Ukraine's delegations. What additional volumes of international aid can Ukraine expect this year?
Not everything is measured in terms of financial assistance - there are other criteria. We have to act as a strong state that is seeking mutually beneficial cooperation.
First, a couple of words about a Germany visit. My meeting with German businesses in Berlin has proved that we have done a lot, and the businesses feel it. German businesses are aware of our problems. For example, they have been expecting for several years a new model of the VAT refund, which we are introducing. Some of the IT companies who were present even offered us their IT solutions.
We had a meeting with Deutsche Bank, where we discussed some issues of their participation in the privatization processes and strengthening our positions as a state when entering foreign borrowing markets.
There was also a meeting with German development bank KfW. In 2014, they had given us a EUR 500 million loan, and we agreed on the most efficient use of money left, taking into consideration the new priorities.
Of course, the highlight of the Germany visit was the meeting with Chancellor Angela Merkel, where President of Ukraine Petro Poroshenko discussed with her further political cooperation between Ukraine and Germany. Similar issues were also discussed during a meeting with President of Bundestag Norbert Lammert and the newly appointed Minister of Foreign Affairs, Sigmar Gabriel.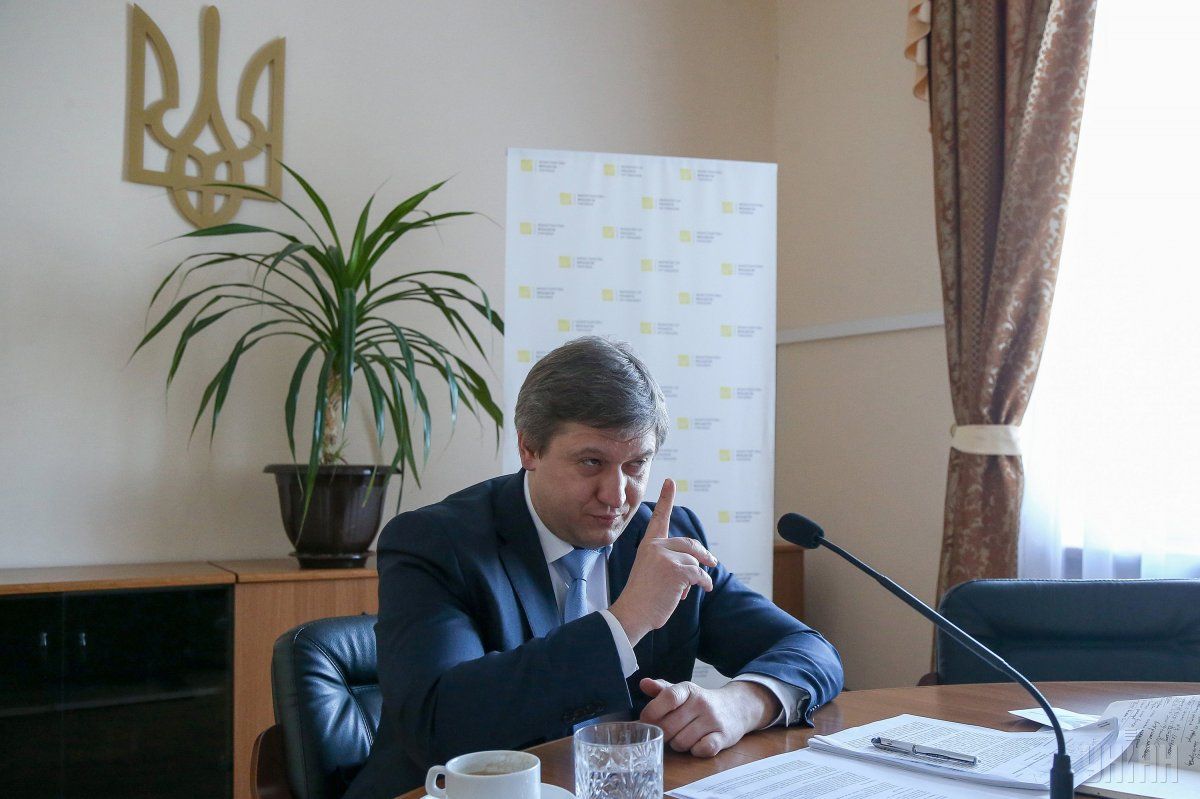 We should act as a strong state that is seeking mutually beneficial cooperation, said Danyliuk / Photo from UNIAN
Very important was the meeting between the Ukrainian president and his Chinese counterpart. This is a new page of cooperation between our countries both in political and economic areas. Chinese leader visited Davos for the first time, having stunned the participants with his vision of global economy.
Extremely productive were also the talks with the president of Azerbaijan, as some concrete agreements were reached in addition to the earlier ones which had already been implemented since the last year's meeting.
In addition to political meetings, the president also met with the businesses and international organizations. In particular, he met with President of the European Bank for Reconstruction and Development Suma Chakrabarti, where we discussed the expansion of the EBRD in Ukraine. Last year, the amount of project funding was lower than in previous years. For me, as Ukraine's manager in the EBRD, it is important that this institution work effectively in our country. And I hope that this year they will expand their operations in terms of technical assistance and investment.
I also had a tight schedule of meetings. With the president of the European Investment Bank, we discussed ways to accelerate utilization of the allocated funds. With the executive director of the World Bank, we agreed on the revision of the project portfolio for the near future.
Given Ukraine's path toward decentralization, we offered our partners to less engage with the government, focusing on municipalities. By the way, they were a little surprised, since Ukraine government has always tried to perform those functions itself.
I also met a few European commissioners and the finance ministers of other countries, including German Finance Minister Wolfgang Schäuble.
In Davos, among other things, we discussed the impact of new technology, such as Blockchain, that could change drastically the public finance system. Now this technology is being successfully used by the central bank of England. We also have some implemented ideas, for example, property rental auctions based on Blockchain. This technology prevents any manipulation. In particular, its use could allow avoiding manipulations with SFS databases DFS, where billions of taxpayers' money can just disappear. I met with the founder of Blockchain, Peter Smith, with whom we agreed to cooperate.
I remember well my meeting with IMF Managing Director Christine Lagarde with the participation of finance ministers and heads of central banks of leading powers. We discussed the latest trends.
International partnership is not only about financial assistance. It is also an exchange of views so that we don't find ourselves alone facing our problems and don't lose the vector of our vision of the future.
What is your overall impression: do the investors still trust us?
We do everything we can to boost their confidence. Look at the history of our cooperation with the IMF: in the near future, we'll get another tranche, the fourth one. This will be an unprecedented event. And this is what I call trust. Cooperation with the IMF is important for Ukraine, and together we make difficult and sometimes unpopular changes, which are nevertheless important for the country. As a finance minister, I have to plan ahead. As soon as I took office, I started thinking of what we should do in view of the fact that the IMF program will run out in two years. We have to implement the whole of our reform program to ensure that the economy further supports itself. And that the confidence increases steadily.
Investors are interested in cooperation with Ukraine. Look at our Eurobonds' yield which now stands at 8%. This figure reflects the lowering of risks in our country and economic stabilization. International ratings are another piece of evidence. Last year they were revised upward.
When will Ukraine be able to enter the market of foreign borrowing and what return rate is the best?
We are in no hurry. So far, we have cheap funding from the IMF, the U.S., EU, and World Bank. It is not necessary to go out on the borrowing market. But this year we still plan to place Eurobonds to show our readiness for market presence. And then, if necessary, over the next two years we will be using this tool on a larger scale. It has to become a normal practice.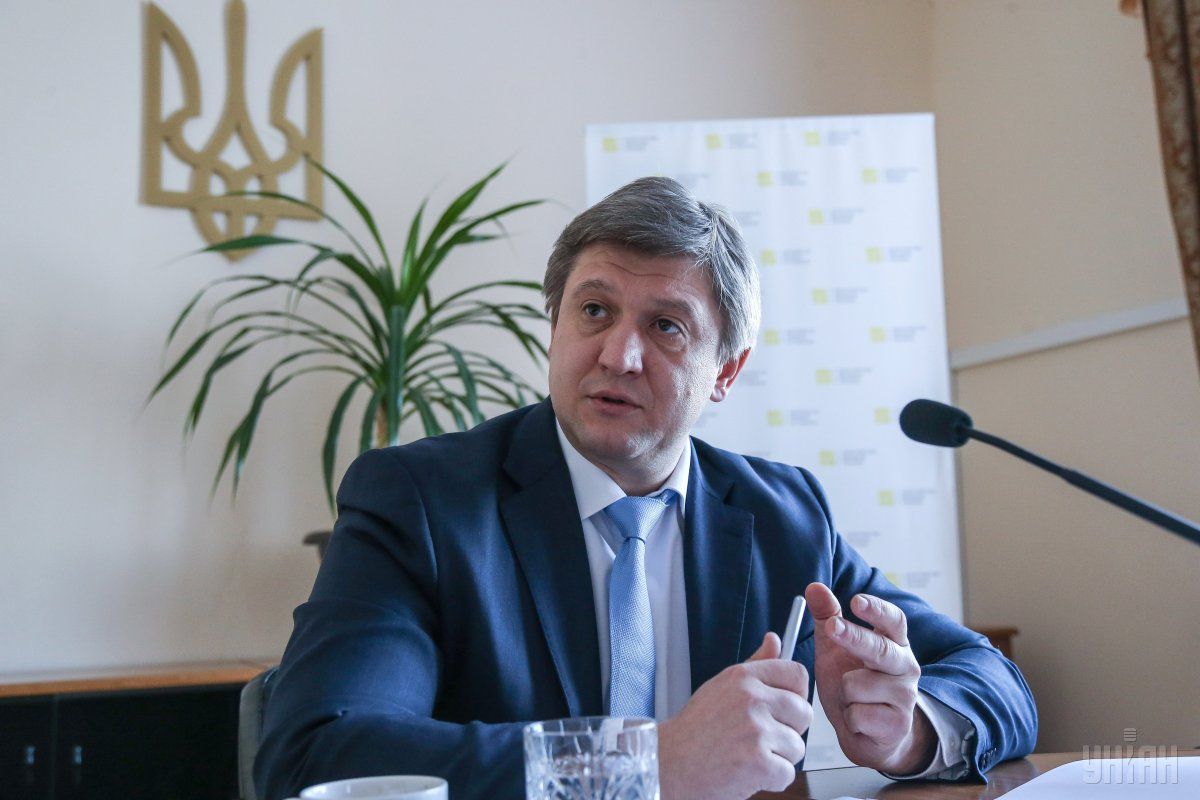 Investors are interested in cooperation with Ukraine, said Danyliuk / Photo from UNIAN
It is the market which will decide on the return rate. At the moment, it is difficult to predict because the market situation may change. But we must have a presence, in order to be in good shape, as the athletes say.
Will an ongoing litigation in the court of London over the $3 billion "Yanukovych debt" be an obstacle to our access to foreign markets of borrowing?
It will not be an obstacle. Two weeks ago there was a three-day hearing in London. Our lawyers presented Ukraine's position there. The position is strong, and I'm positive about a judgment in favor of Ukraine, although such things are difficult to predict. The ruling due to be handed down later this year (probably in March or April) will regard the simplified proceedings. In case the court supports our position, there will be a full-scale trial to be held in 2018, perhaps later. In this case, all witnesses will have to testify in order to sort out all the important features of the case.
The Russian Federation wants to show that it was a regular issue of Eurobonds, but in reality, the situation is much more complicated. In my opinion, everyone is very well aware of the conditions of that loan and how the things developed ever after.
The context of the case is much broader than the one Russia is trying to present. Therefore, for the court to hand down a fair judgment, it has to hear all the arguments. At the moment, we are waiting for its decision.
Olha Hordienko
If you see a spelling error on our site, select it and press Ctrl+Enter