Week's balance: LPG prices soar, state sector mired in losses, while Firtash comes into spotlight, again
12:00, 26 August 2017
7 min.
15
The National Bank of Ukraine this week continued to strengthen the hryvnia rate; the Ministry of Economic Development and Trade estimated the profits and losses of state companies for 2016; the prices of LPG set a new record; while Firtash's companies jumped into a public focus over the alleged supplies of electricity and raw materials to the occupied Crimea - these are this week's main economic news.
Starting with good news, the hryvnia has continued its strengthening path for yet another week in a row. By the end of the week, the official dollar exchange rate reached a mark of UAH 25.45. It has been a long time since Ukraine last saw such figures.
There is now enough foreign currency available - the National Bank even canceled the limit on its issuance from bank accounts to Ukrainian citizens. From now on individuals will be able to receive cash in foreign currency without any restrictions. The now-cancelled limit (UAH 250,000 per day) was introduced in September last year. The National Bank has decided to take full advantage of the decline in the dollar by actively purchasing "bucks" in the market. On August 21, the regulator bought $50.9 million at an average weighted rate of UAH 25.46 to the dollar.
Another positive news is the decrease in losses of solvent banks. According to the NBU, for January-July this year, solvent banks received UAH 223 million, which is 41.5 times less than in the same period in 2016. The result was achieved due to the fact that in July these financial institutions received UAH 1.43 billion in profit. The National Bank also reported that, against the background of a stable level of income of banks, their expenses decreased by 8.1% - to UAH 101.8 billion.
Economists believe that the hryvnia will be strengthening further. Moreover, no threat of forex destabilization will be coming from Naftogaz anytime soon as the company will not start to massively purchase dollars to pay for gas supplies during the heating season. According to the deputy head of the NBU, Oleg Churiy, Naftogaz has enough currency. Since the beginning of the year, the company has received $1.2 billion for gas transit services, which should be enough to pay for the blue fuel.
Meanwhile, Prime Minister Volodymyr Groysman said there were no grounds for raising the price of gas for the households. However, the cost of fuel will rise for industrial consumers - from September 1, Naftogaz will raise it by 6.7% - to UAH 7,921.2 per 1,000 cubic meters.
State sector: some see losses, some boast profits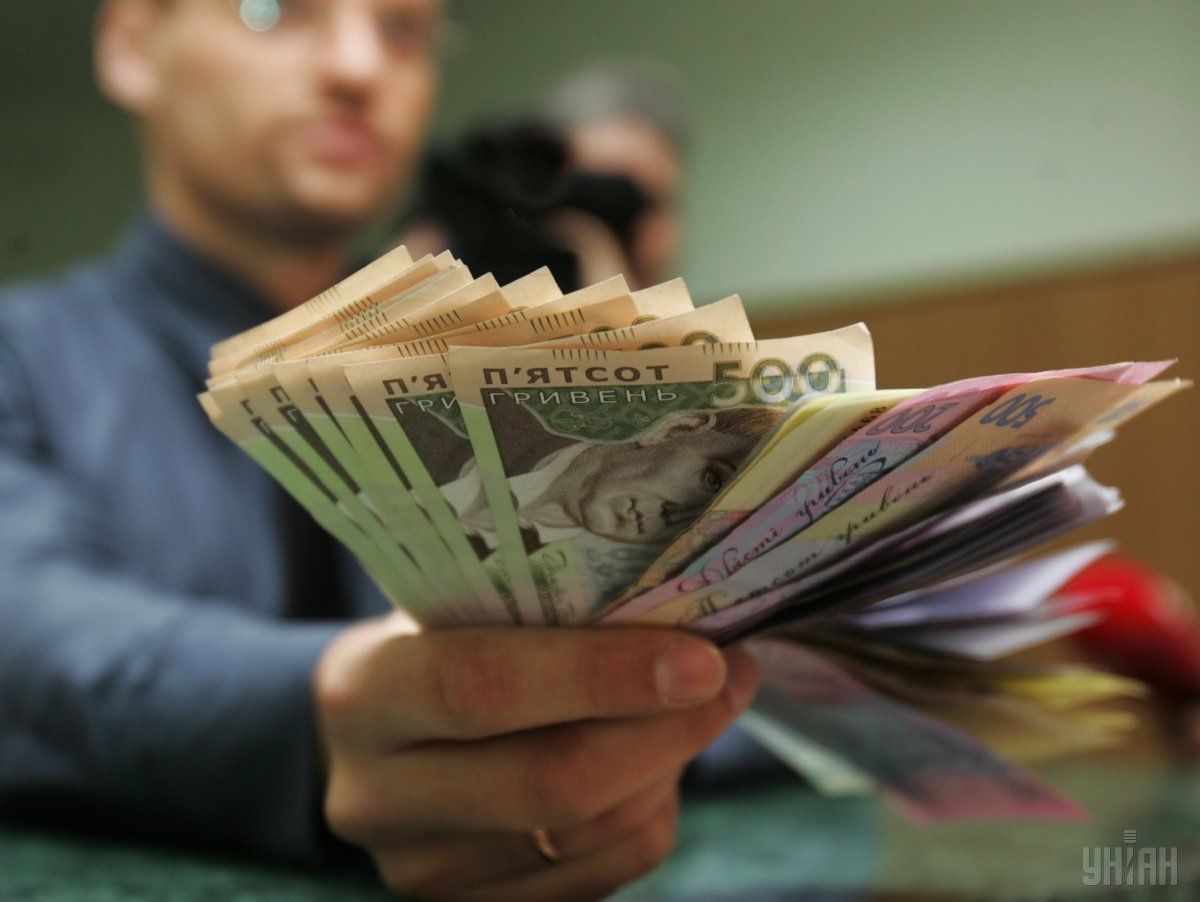 Photo from UNIAN
Ministry of Trade and Economic Development reported on last year's performance of state companies. Deputy Minister Maksym Nefyodov said: last year the economy's state sector declared UAH 26.4 billion of net profit, while in 2015 the losses reached UAH 53 billion. At the same time, Nefyodov noted that it is not worth to rejoice too much over the fact since it was only a handful of companies in the field of energy and mechanical engineering – Naftogaz of Ukraine, Yuzhnoye Design Office, the Ukrainian Seaports Administration, Ukrenergo, and Ukrhydroenergo – who generated profits. They generated UAH 35.9 billion net profit, while 89 companies from the top 100 list received UAH 9.5 billion in losses. Yuzhnoye was included into the TOP 5 list not so much thanks to the efforts of the company itself but due to government's assistance – the repayment of the company's loan in the amount of UAH 6.2 billion, which made it possible to attribute this transaction to the revenue part in the accounting statements. As Nefyodov noted, the company's real loss in 2016 amounted to UAH 1.9 billion.
"We have the illusion that state-owned enterprises are chickens bringing golden eggs. But as practice shows, Ukrainian state-owned enterprises operating in a free unregulated market are not very competitive," Nefyodov said, adding that there are more than 3,000 SOEs in Ukraine, most of which bring no profit. In order to solve this problem, he says, it is necessary to leave in state ownership only a number of strategic enterprises, for example, those working in the field of infrastructure or energy, and to create supervisory boards in them to ensure effective management. The remaining state-owned enterprises should be privatized, according to the government's plans. At the same time, Nefyodov gave no examples of successful privatization, which would make the loss-making state-owned company improve its financial indicators and become competitive in the free market.
Nevertheless, privatization should be continued as it remains one of the main requirements of the IMF.
That is why the State Property Fund will continue to sell 25% packages of shares of eight energy companies. On August 16 and 18, shares of DTEK DonetskObelEnergo, Kyivenergo, and DTEK Zakhidenergo were sold. All these assets were acquired by Ornex, which is part of Rinat Akhmetov's System Capital Management. All assets, except DTEK Zakhidenergo, were bought at their starting price. As a result of the sale, the state received UAH 1.3 billion but, according to an energy expert Andriy Herus, the sum is clearly too small.
"Most of the questions here should be addressed to the State and the State Property Fund. That's because the three already sold packages of shares could have brought at least UAH 1 bln-1.5 bln more," said the expert.
The sale of other energy assets is not going that smooth. The SPF had to postpone the dates of auctions for the sale of "Odesaoblenergo" and "Donbasenergo", while Wednesday nobody appeared to be willing to buy shares of "Sumyoblenergo." As a result, the shares of "Odessaoblenergo" will be put up for sale on August 29, while those of "Donbassenergo" – on August 30. Shares of DTEK Dniprooblenergo and DTEK Dniproenergo will be auctioned off August 31.
LPG prices set new record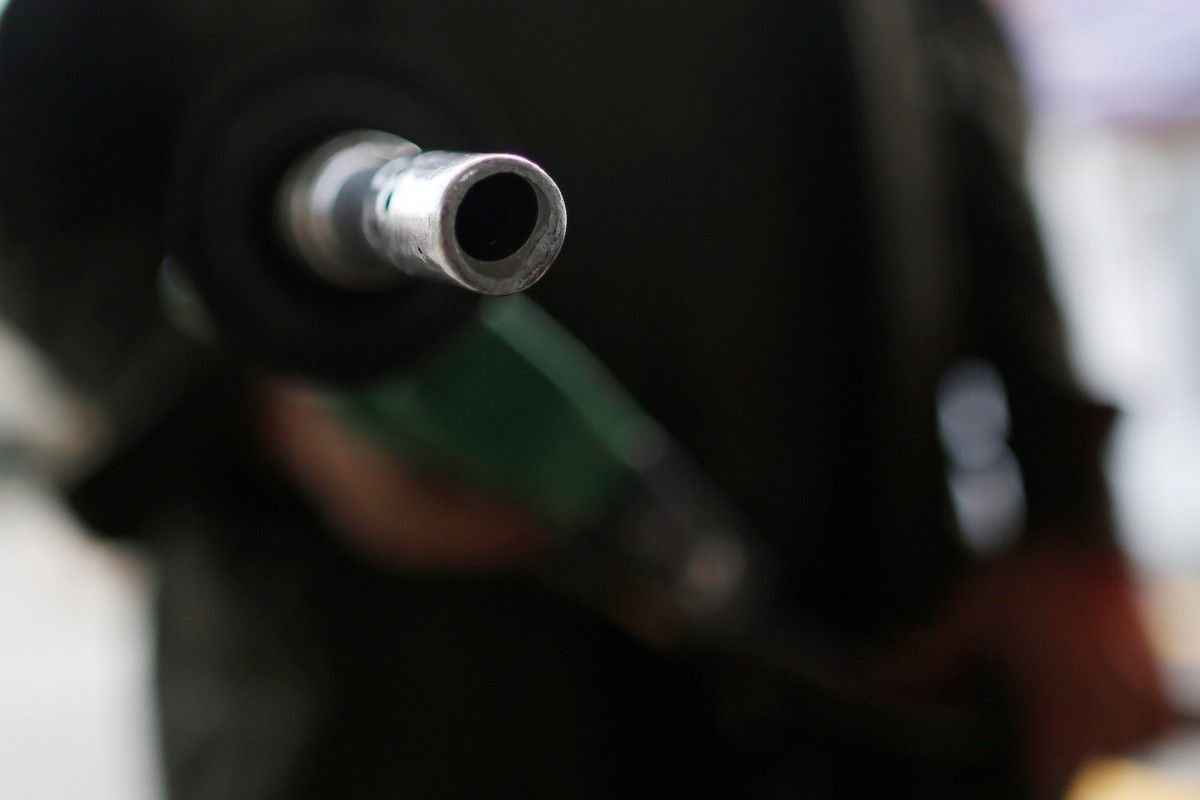 REUTERS
Ukrainian motorists this week were stressed out by a sharp increase in prices for liquefied gas many of them use as primary fuel. Retail prices for this type of fuel have reached a record high of UAH 15.99 –UAH 16.49 per liter, jumping UAH 2 in a matter of just a couple of days.
According to Oleksandr Sirenko, an analyst at UPECO, the consulting company specializing in energy markets, such price growth is due to high gas consumption, shortage of its supplies, and lack of fuel storage capacity.
"There has been a seasonal increase in the LPG consumption, as well as a shortage of fuel in the market. For example, imports, 70% of which come from Russia, are failing to meet the increasing demand. Also, there is not enough capacity on the market to store imported or own gas. With a market volume of 140,000 tonnes per month, the volume of possible storage is only at 35,000-40,000 tonnes," the expert said, adding that because of the small number of storage facilities, the market is forced to work "from the wheels," that is, to bring and sell fuel directly to gas stations, while prices are painfully responsive to any kind of shortage.
The rise in prices for liquefied petroleum gas can lead to a decline in its popularity because there is a known criterion on the market that a switch to gas can be deemed profitable only if its price does not exceed 60% of premium gasoline.
"If LPG does not start coming to the Ukrainian market from new directions, and Rosneft [Russian state oil company] as the main supplier of this fuel from the Russian Federation does not resume fulfillment of obligations on timely shipment of fuel, gas prices will continue to grow both in the wholesale and in the retail segment," Sirenko said.
On Wednesday, First Vice Prime Minister Stepan Kubiv ordered that a number of agencies, including the Ministry of Energy, the Antimonopoly Committee and the Fiscal Service, propose solutions to the LPG issue.
PGO to Firtash: pay taxes and forget about worries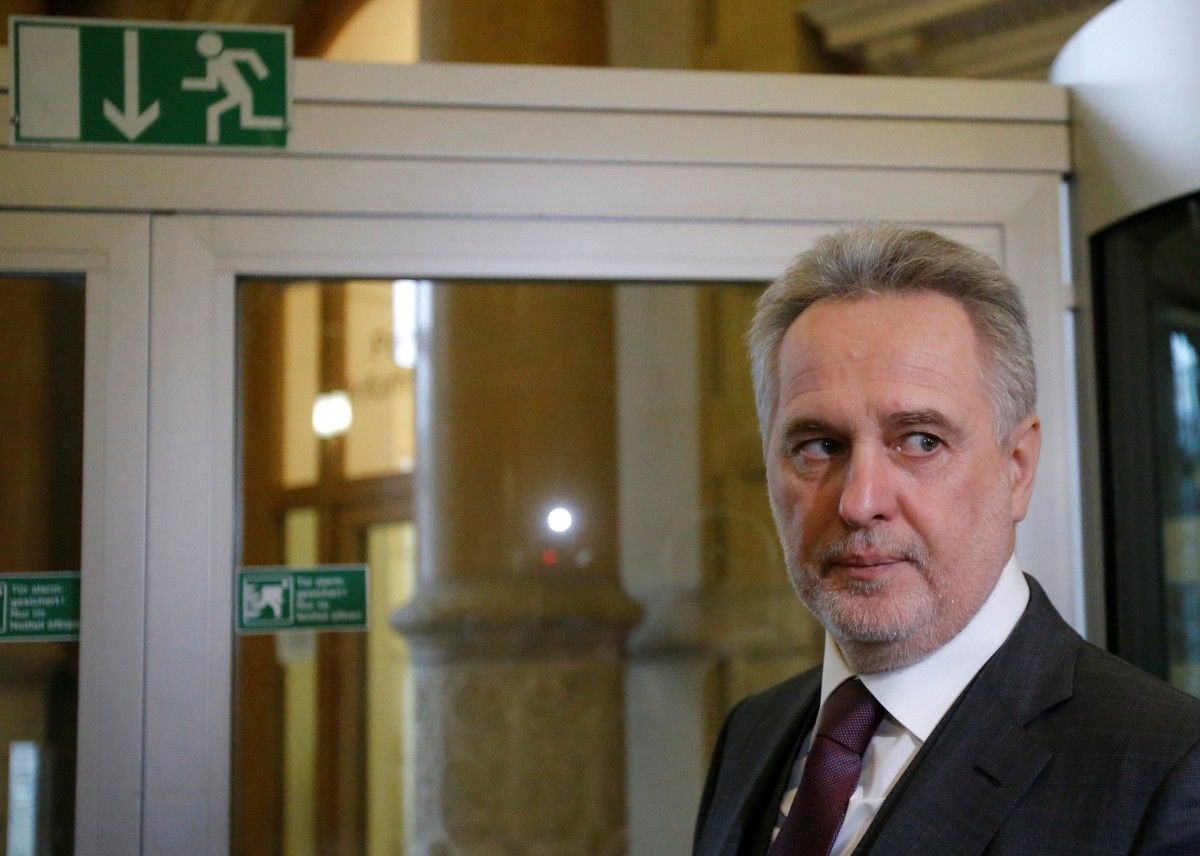 REUTERS
Ukrainian oligarch Dmytro Firtash, who has long been fighting off, with varying success, Austrian and American law enforcers, has once again come to the spotlight. MP Mustafa Dzhemilev said that the "Crimean Titanium" plant, which belongs to Firtash, continues to receive electricity from mainland Ukraine (from Kherson region), as well as the important raw material, ilmenite, which is extracted in Zhytomyr region. According to Dzhemilev, the issue of possible supplies of raw materials and electricity to the occupied peninsula will be submitted for discussion to the National Security and Defense Council.
It is worth recalling that at the end of June, Prosecutor General Yuriy Lutsenko stated that Firtash's company "Valki-Ilmenite," despite the termination of the special permit for mineral extraction, continues to mine ilmenite in Zhytomyr region and supply it to Crimea. In addition to the titanium  sphere, the PGO is looking at Group DF's deals with insurance companies. On Tuesday, the press service of the Prosecutor General's Office said: PGO and the National Police established that in 2015-2017 the Group DF's companies (Severodonetsk Azot Association, Mezhdurechensk GOK, Ukrainian Chemical Products, Rivneazot, Khimik, Azot, and others) and insurance companies Salamandra-Ukraine and Dim Strakhuvannia concluded insurance contracts, based on which fictitious insurance premiums were transferred to these insurance companies.
The PGO believes that such actions by Firtash's structures may have pursued the aim of embezzlement and tax evasion.
"Mad Dog" in Ukraine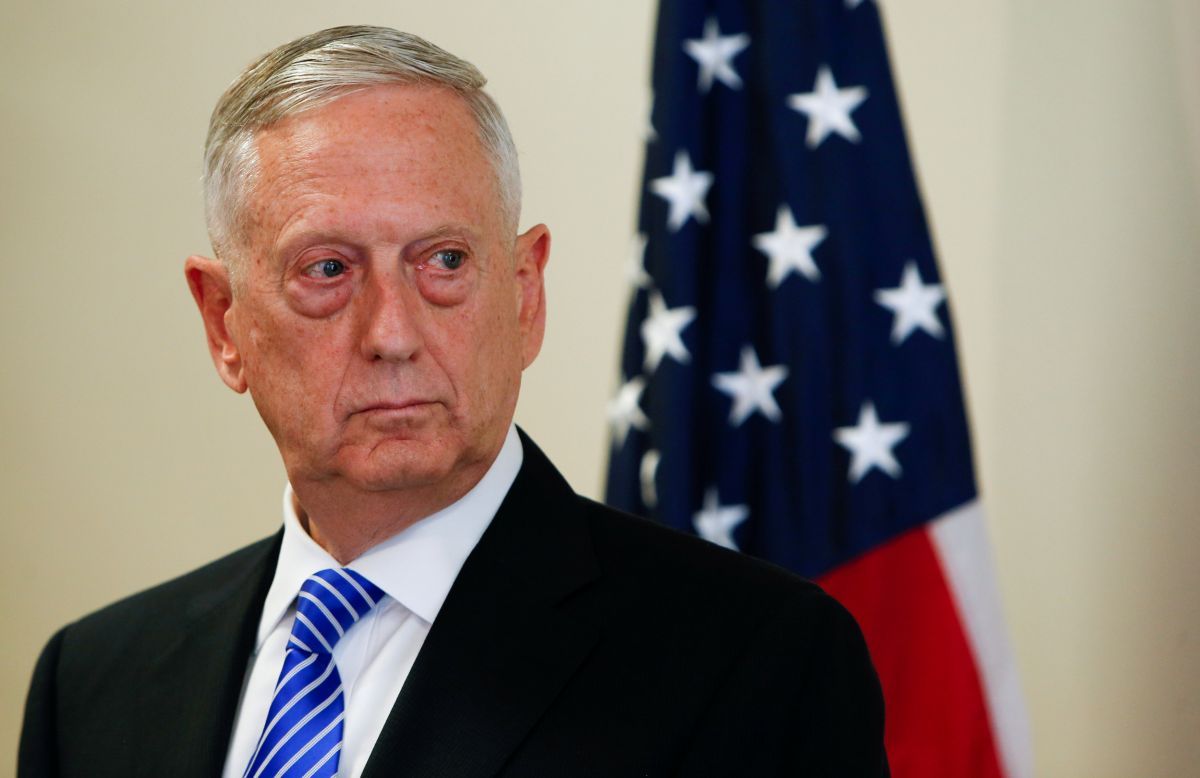 REUTERS
For the first time in the years of Ukrainian independence the U.S. Secretary of Defense paid a visit to Kyiv. James "Mad Dog" Mattis attended a parade on the occasion of Independence Day and held talks with President Petro Poroshenko and his Ukrainian counterpart Stepan Poltorak. Mattis reiterated Washington's non-recognition of Russia's seizure of Crimea and said the U.S. along with its European allies would continue to put pressure on the Russian Federation to make it fulfill Minsk Agreements. Matthews said that the total amount of U.S. assistance to Ukraine in recent years has reached about $750 million, while relations with Ukraine will further be strengthening. He also welcomed the spirit of Ukraine in reforming and modernizing its defense sector in line with NATO standards.
On the defensive lethal weapons, Mattis said that "we are actively reviewing it, I will go back now having seen the current situation and be able to inform the secretary of state and the president in very specific terms what I recommend for the direction ahead."
"Defensive weapons are not provocative unless you are an aggressor and clearly Ukraine is not an aggressor since it is their own territory where the fighting is happening," Mattis said.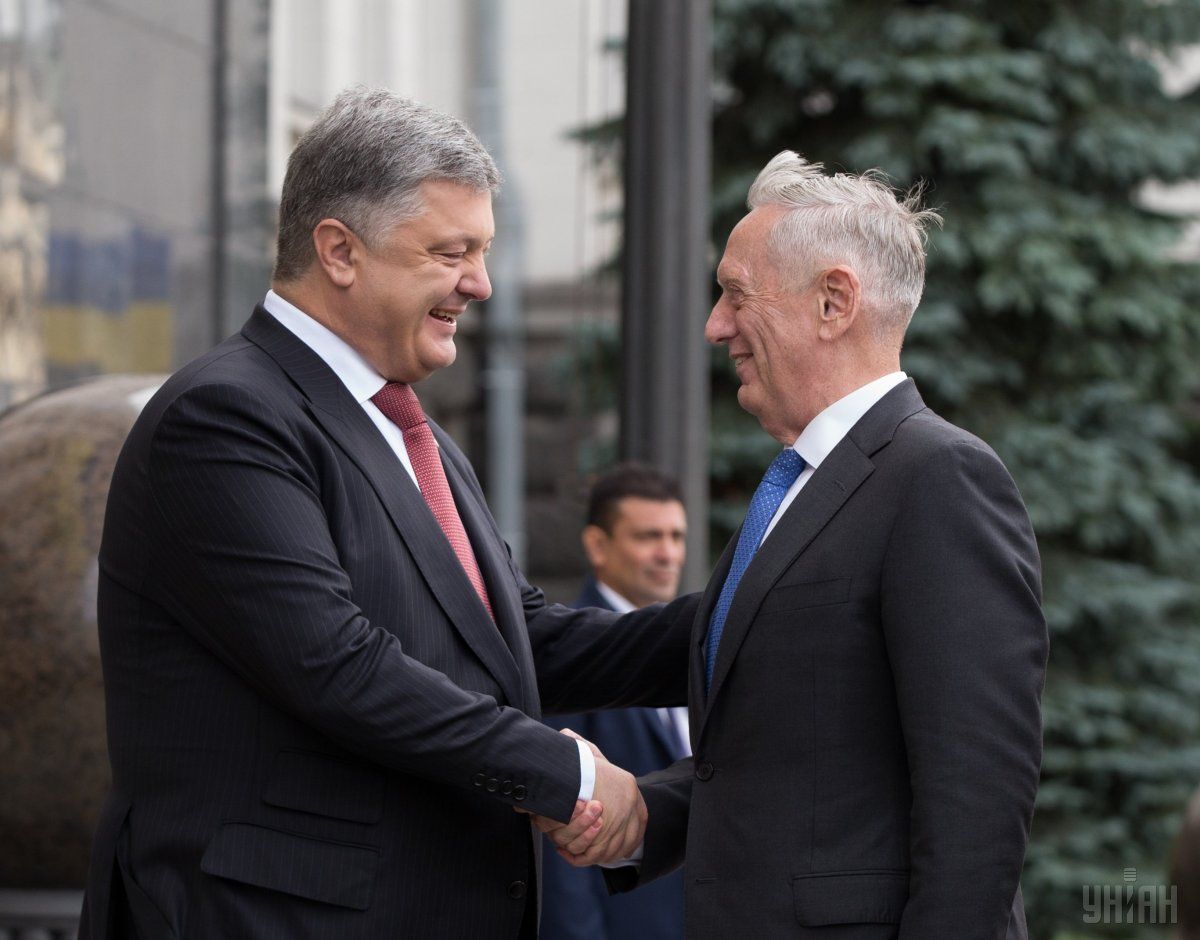 Photo from UNIAN
Poroshenko confirmed that, indeed, there is a very active dialogue with the United States on boosting Ukraine's defenses. This applies not only to the supply of lethal weapons, but also the provision and increase of combat capacity of the Armed Forces of Ukraine.
"The discussion of these issues before the final decision requires silence, I would not like to comment on these issues today, but I can say that, as a president of Ukraine, I am pleased with the ongoing discussion," said Poroshenko.
Another important visit to Ukraine came from Israel. This week, the country's ecology minister Zeev Elkin arrived in Kyiv to discuss with Prime Minister Volodymyr Groysman the prospects of signing a free trade agreement. According to Groysman, both countries are paying much attention to the issue. Today, the trade turnover between the two countries exceeded $500 million, while it may potentially grow to $1 billion.
By the way, in May, Prime Minister of Ukraine visited Tel Aviv where he met with the head of the Israeli government, Benjamin Netanyahu. During these negotiations it was noted that the signing of the FTA deal was expected in September 2017.
Dmytro Sydorov
If you see a spelling error on our site, select it and press Ctrl+Enter