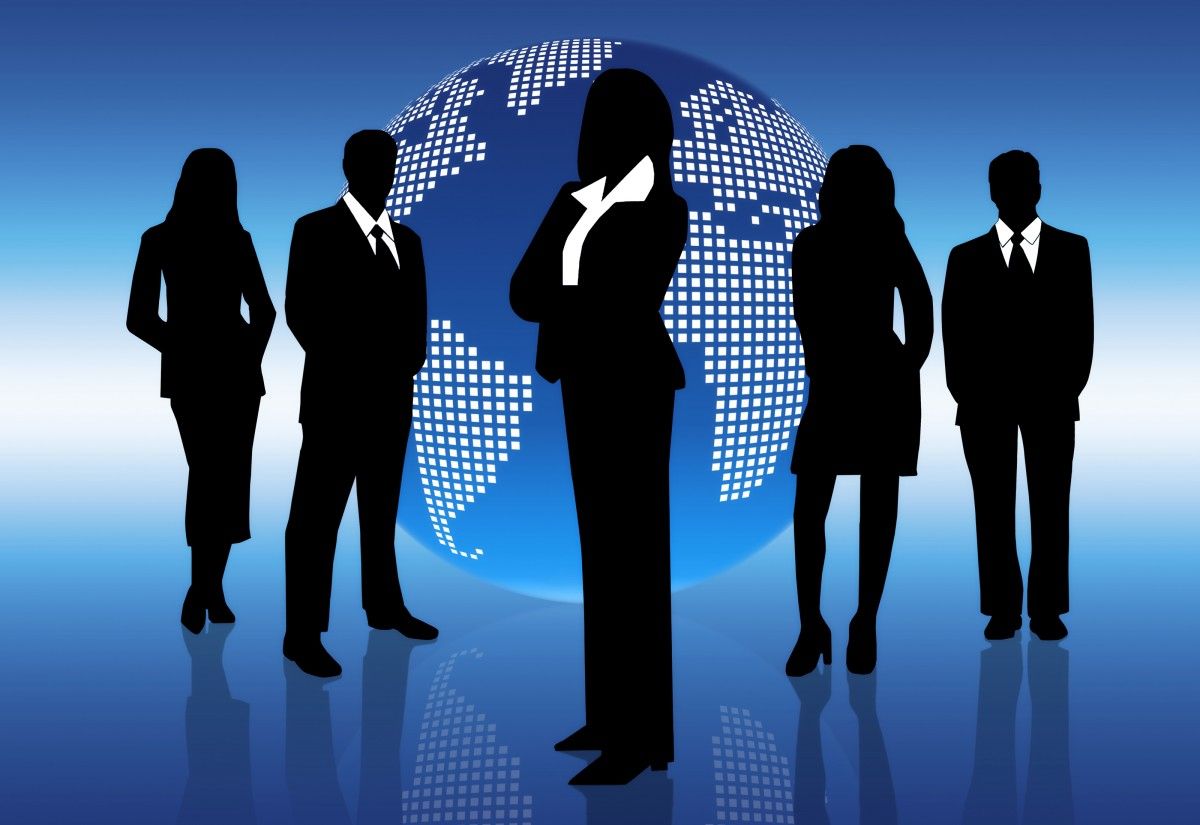 Ukraine in global rankings: Should we expect a breakthrough
19:50, 07.11.2017
7 min.
389
Government officials continue to declare the need to raise Ukraine's positions in various international ratings - economic, investment, and regulatory ones - as the country seeks investment. However, there has not been any breakthrough yet – ascending to TOP-50, not to mention the TOP-20, remains in our dreams. It's only decisive steps which could promote a transition to a new quality of life.
The World Bank published an updated rating, Doing Business 2018, one of the most important ones in assessing the investment attractiveness of the countries worldwide. Despite the aspirations of the Ukrainian government to rise 7-10 positions up this year, Ukraine showed some rather modest progress, having risen only four spots and now ranking 76th.
To get a closer look at the steps being taken this year, a special mission of the World Bank visited Ukraine this year at the invitation of the Ministry of Economic Development and Trade. The mission was tasked with objectively assessing the progress in business deregulation, but no actual miracle happened.
Significant improvement was recorded only in obtaining construction permits (the country soared to the 35th spot from the shameful 140th position). In addition, the tax component has improved somewhat through the reduction in the single social contribution, as well as protection of the rights of minority investors.
Officials claim that our result in Doing Business 2018, albeit insignificant, remains positive, and that now they see exactly in which direction the country needs to move and at what pace.
"We are moving forward. Perhaps we're not as fast as we'd like, but we clearly know in which direction we need to be moving. This year the World Bank mission came to Ukraine at our invitation, so that their conclusions were as objective as possible. I think we will continue with this practice in the future. And of course, we need to work to improve our business climate," said First Deputy Prime Minister, Minister of Economic Development and Trade Stepan Kubiv.
Indeed, certain progress in Doing Business over the past six years cannot be overlooked - Ukraine's growth in the rating was more than by three dozen positions. Nevertheless, this growth could be more significant.
According to the Ministry of Economic Development, if the country rises by 10 positions, an additional annual inflow of investments could amount to about $1 billion. More modest indicators, however, lead to a loss of time and money, and cause more frustration. Besides, according to Deputy Head of the Presidential Administration Dmytro Shymkiv, investors are primarily interested in a fast and impressive growth dynamics rather than in the country's current standing.
"Investors are interested the least in some specific figures. They are interested in what will happen to these figures in the future, and what the state is doing to change the country's standing. They are interested in dynamics, but they have to stick to something, so the ratings are compiled to this end. The ratings accumulate several aspects and provide an opportunity to analyze development in different directions - military, economic, human capital, education, and so on," Shymkiv said.
In this component, we are below our neighbors in the list - Kyrgyzstan (77th) and Bhutan (75th) - which showed more impressive progress. Of course, Ukraine's relatively large and regulated economy is much more difficult to reform than it is in the case of more modest countries in terms of their size and population. At the same time, our neighbors, including Russia that unleashed a war against us, soared much higher than us, joining the TOP-50.
The thing is that Doing Business is a fairly point-like rating aimed at assessing ease of doing business, which is much narrower than the whole range of components to estimate investment attractiveness. In many other important rankings, the situation seems much worse for Ukraine. And this means that we can lose our fight for investments in the region. And then the claims made by Prime Minister Volodymyr Groysman for the swift achievement of the continent's fastest economic growth will only cause a bitter smile.
Average temperature
In global economic ratings, Ukraine traditionally lags not only behind developed countries with effectively functioning economic systems, but also its the nearest neighbors, which at the time of the decay of the Soviet Union and the whole Socialist Bloc three decades ago were at about the same level of development.
In Doing Business, our country's position is still relatively high. For example, in terms of economic freedom, Ukraine ranks 166th out of 180 countries, in economic prosperity it's 109th out of 147 countries, in tax burden it's 84th out of 190 countries, while in global competitiveness it's 81st out of 137 states.
By and large, this is a solid D for a student unable to quickly learn the lessons and fix mistakes. At a time when many states that abandoned populism and curbed corruption showed impressive economic and social progress, Ukraine was stagnating in its swamp, while its population was getting poorer.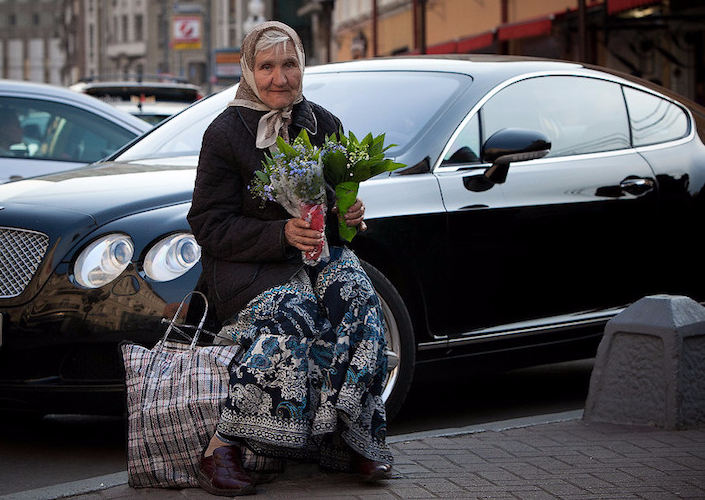 At a time when many states that abandoned populism and curbed corruption showed impressive economic and social progress, Ukraine was stagnating in its swamp, while its population was getting poorer / Celebratoreluray.com
According to the chief economist at Dragon Capital Investment Company, Olena Belan, Ukraine is showing progress in the "point" ratings. "Ukraine shows obvious progress in 'point-like' ratings, which assess the state of the economy in a single or several related directions. For example, the tax burden rating or Doing Business. Given that other countries do not sit idle, Ukraine's progress in these ratings is positive and corresponds to the actual state of affairs. For example, a recent survey by the European Business Association proved that the assessment by businesses of Ukraine's investment climate and business environment has improved notably, reaching its highest point since 2011," Belan said.
According to the expert, slower growth or even its absence in more complex ratings is due to the fact that it is not possible to quickly change certain factors for the better.
"The lack of significant progress in more comprehensive ratings should not come as a surprise. Ratings such as the Competitiveness Index, Index of Economic Freedom, or Prosperity Index are all systemic, covering many areas and components that are not always directly related to the economy and are not capable of seeing rapid changes, for example - infrastructure. They also take into account factors that do not depend on the country's leadership and are based on a rather long list of historical data," the expert said.
Our country traditionally remains in the bottom in ratings directly related to the quality of public administration. For example, problems in the fight against corruption, poor protection of property rights, and ineffective judicial system have been pulling Ukraine down. These are the factors that, given due political will, are quite possible to change for the better in the medium term. Georgia is a perfect example. The country has firmly entrenched in the Doing Business' TOP-10, which enables the country with relatively modest resources to develop the national economy and attract foreign investment.
According to Shymkiv, international ratings can act as target areas for the government action. "When I came to politics from business, the first thing that struck me was that KPIs were not used in public administration as they tend to face resistance in terms of perception, although in business they are one of the main tools allowing to compare the effectiveness of different teams, better assess the dynamics of market development and the existing potential. Ratings are one of the many versions of KPI, which assess the country," said Shymkiv.
Thus, if we evaluate the government's moves to improve Ukraine's competitive positions in global ratings as KPI, the grade can hardly be too satisfactory. However, is it worth making succeeding in ratings an ultimate goal, and, most importantly, will high standings guarantee high investments and a new quality of life for citizens?
In pursuit of happiness
Given the significant interest in various global ratings of countries, the issue becomes relevant of what actually stands behind all this - real investment and economic growth due to positive changes, or just a number of obscure coefficients that don't transform into anything.
"In order to understand what ratings are, we need to realize that they are not an ultimate objective. It's like temperature, like pressure – just a measuring tool. There are many approaches to how one should measure temperature - in Celcius, Kelvin, or Fahrenheit. You cannot say for sure about your temperature that 36.6 degrees Celcius is good, while 36.7 degrees isn't. If it's 37 degrees, then you realy need to do something about it, and the ratings show which direction to take," Shymkiv said.
According to the president of the Kyiv School of Economics, Tymofiy Milovanov, the aggregate of ratings provides no general understanding of the situation in a particular country.
"There are so many ratings that it isn't clear, whether we're OK or not. They say that 'we see the big picture.' We do not understand it. So what are we to do? Should we put them together and look at them again to see if we see a negative or positive trend? How are we to add them up? At the same time, a specific rating can be 'hacked', either by knowing its compilation technology or by contacting those three or four experts who are being interviewed in their making. At the same time, it's impossible to 'hack' 37 ratings, and in this respect the aggregate is valuable," Mylovanov said.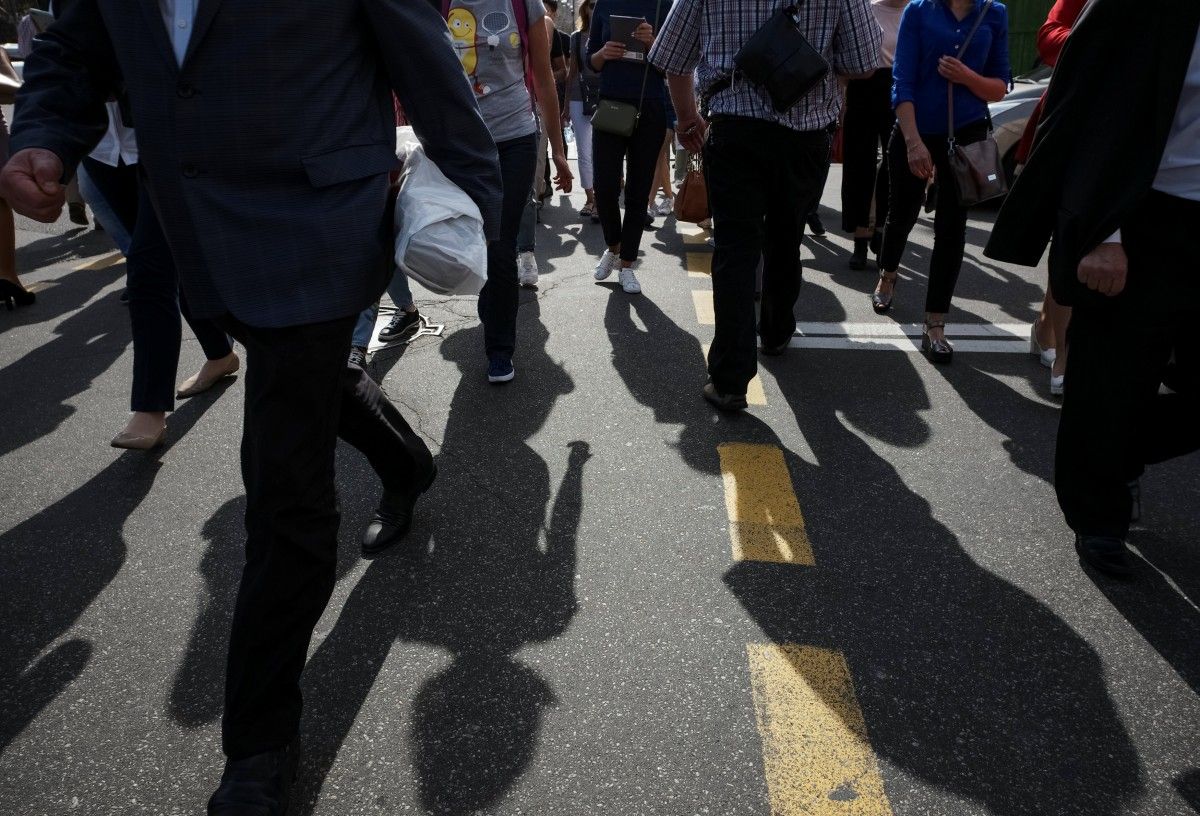 REUTERS
A communications director at the government's Investment Promotion Office Liubomir Markevych says that the ratings cannot act as the "entry point" for investment; it's other factors that come to the fore.
"In fact, big investors approach the issue of their expansion to other countries not based on the ratings as such, but a number of other factors. The ratings can be used to verify the correct evaluation of specific indicators. But I don't believe they start off with ratings. How does a corrupt country like China see billions of investments every year non-stop? There are different other advantages, and you can't fight this; so the ratings will play no decisive role here," he says.
According to the Office spokesman, Ukraine's real practical investment advantage is that the country constantly declares its course on European integration and is located on the border with the European Union. Besides, when investors look at Ukraine, other institutional factors come to the fore, which are often times more important than ratings.
"Investors representing large international companies as their CEOs, who are my age (55-65 years old), still remember well the Cold War. They emerged from the Cold War generation, and this is the idea that sticks with them and becomes superimposed on the current situation in our country. The only thing that can interest them is what their competitors do in Ukraine. They look not so much at the rating but on what their competitors do here. And when large investors are already represented, other large investors, of a bit lower level, also enter the country. If you are a young investor, you have few clues, and you're with very little money, then the rating can scare you away," Markevych says.
Thus, neither a high or low position in any global ranking alone guarantee the flow of investment and economic prosperity. Neither does it entail regression and degradation, as shown by the examples of a number of other countries. Ratings can hardly serve as an ultimate goal or a basis for the formation of state strategies, but they are certainly an example of an independent expert assessment of the situation in the economic and social sectors, which is often lacking in the country. And until so often-voiced words like "deregulation" and "effective public administration" are filled with real-life content, our more successful neighbors will continue to outstrip Ukraine both in the ease of doing business and other international competitions.
Maksym Shevchenko