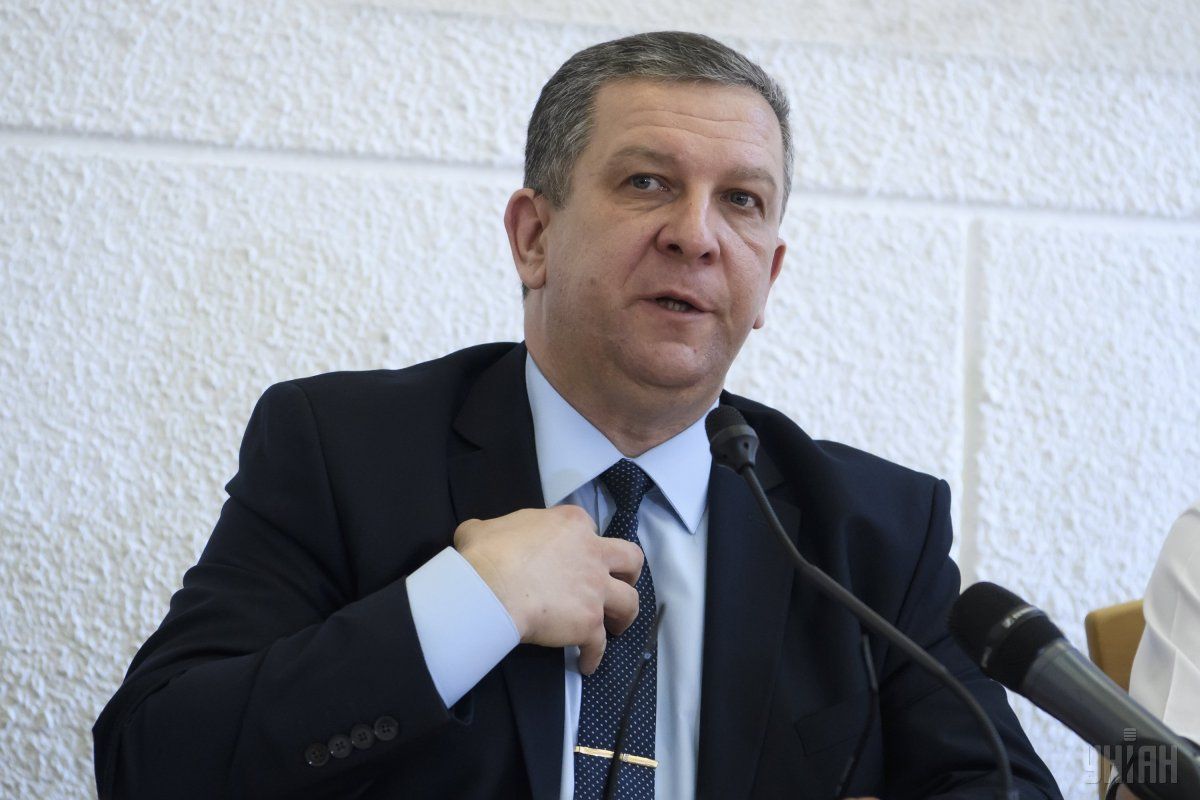 Minister of Social Policy Reva: "Everyone who is employed officially pays twice – for themselves and for another person who is not "
17:50, 23 November 2017
9 min.
317
Interview
Minister of Social Policy Andriy Reva in an interview with UNIAN told about the implementation of pension reform, discussions with international lenders on its harmonization, the introduction of a funded pension system, and the upcoming changes in the Pension Fund.
In October, the Verkhovna Rada approved a government version of the pension system reform. The changes are aimed at raising pensions, making pension provision in Ukraine fair and effective, and improving the Pension Fund, removing a huge deficit that devours billions of hryvnias from the budget annually. In addition, the pension reform was one of the key requirements of the International Monetary Fund: the receipt of the next tranche depends on its adoption.
The minister of social policy, Andriy Reva, said in an interview with UNIAN about whether the government managed to eliminate "equalization" in pensions and achieve its goals, the impact of pension reform on the country's economy, and the assessment of changes by the IMF and World Bank.
A month has passed since the start of the pension reform. What are the first results?
We have done everything that we've planned. We told the public that the recalculation of pensions will concern as many pensioners as possible, but it will be differentiated. And that is exactly what's happening. Roughly speaking, if we took the money we had and divided it among all pensioners, they would receive UAH 560 each. We decided to do the recalculation not by equalizing. It includes two processes - upgrading and "indexing". An upgrade is a change in the basic indicator of pensions. Since 2008, there has been no recalculation of pensions, while every year the minimum wage in Ukraine was changing. It has increased threefold - from UAH 1,197 to UAH 3,764. That is, pensions of people with the same ratio of earnings and insurance experience, varied by three and a half times. Of the 12 million pensioners, the upgrade touched upon 5.6 million.
Those whose pensions will not be upgraded will see raised pension taking into account the inflation index. Initially, we planned that this increase would be 10%, but then increased the bar to 15%. Thus, we raised pensions not by UAH 61 but by UAH 140. Out of 5.6 million people, for 3.5 million pensions increased by UAH 500 and more. And what is very important, this is the part of the population that has been robbed for 26 years.
What do you mean?
The problem is that old Soviet-style "fairness." For example, people who worked at a collective farm gained "workdays" rather than getting a salary. They have a work record of 50 years, while their earnings were close to zero. Now their pensions are recalculated, but due to the fact that their earnings ratio was low, they saw just a very slight increase. And that's not because they did not work hard, it's because they were treated by the state horribly back in the day.
People with greater work experience and earnings received a higher increase. This is 3.5 million people, while another 3.5 million people are those who have a long record but had a small salary. So they saw a slight increase.
In this case, can the pension reform be called fair?
This happened not because the pension reform is unfair. It's fair. The system in which these people earlier lived was unfair. Now, many people were also talking about leveling. For example, people had a pension of UAH 3,000 before the current increase, and there was talk on why we should raise payments if there are pensions of UAH 1,300. This is the obsolete principle of leveling, and it was this principle that led to the fact that out of 12 million pensioners, 8.5 million people live off of a minimum pension.
What options is the government considering to solve this problem?
When we develop them, we will surely voice them. But you can write in your report that we are sure we will solve this problem. The most important thing in the reform is that the mechanism has been set up so that pensions are recalculated automatically every year. We have taken this step, but it is not enough. More solutions will follow. Such a process is a real reform. It cannot be perceived on the principle of adopting the law and forgetting about anything else. Everything will be done to ensure that the pension system is fair and that people get decent pensions. The second goal is to withdraw the economy from the shadows.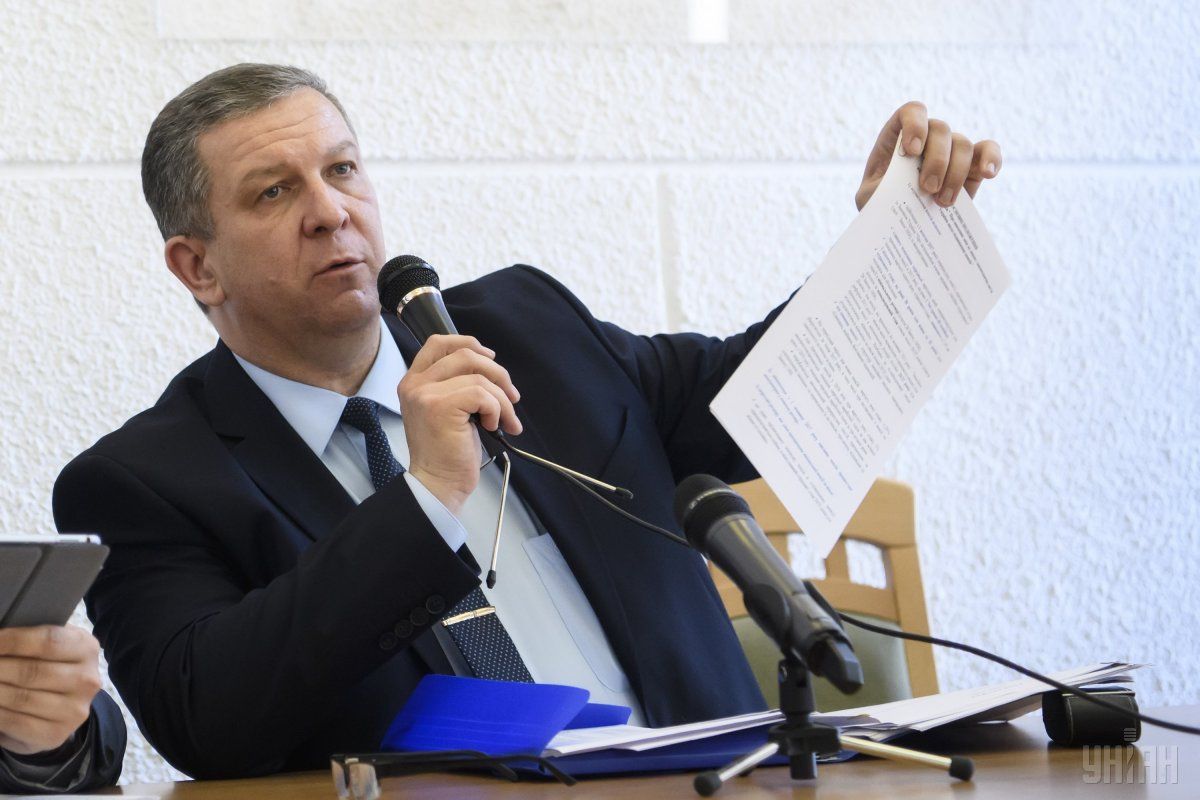 Reva: for us to have money for pension payments, people must be employed officially / Photo from UNIAN
How will the pension reform stimulate businesses to get out of the shadow?
Our pension provision is very weak, as the system works on the principle of solidarity. That is, in order to pay pensions, it is necessary that people be employed officially and a single social contribution be paid in full – that's how the Pension Fund will be replenished. But this just doesn't happen. What happens is this: not only do we pay people scanty pensions but for us to even be able to pay them, every second hryvnia comes from the state budget. We see that some fulfill their tax obligations, while others don't. It turns out that everyone who is employed officially pays twice – for themselves and for another person who is not.
And what can motivate the "shadow" business to operate legally?
We have changed the terms of pension provision. Initially, in order to retire at 60, you need to have 25 years of work record. With the record of 15 - 25 years, you can retire at 63 years old, and 15 years - at 65 years old. The minimum insurance period will be increased by one year every 12 months until 2028. Thus, from 2028 to retire at 60, you will need to have 35 years of work record.
Once the record becomes such a great value, everything will change. For example, we have the largest share of shadow employment in construction business - the volume of works is growing, while the number of builders is declining. Besides, we are seeing a significant deficit of these cadres. That is, to attract an employee, they must be guaranteed a decent wage, which for the employer means an increase in tax payments. Therefore, they also pay salaries in envelopes. Since January 2018, such an "employment contract" will not be profitable for employees, while for the employer it will become a risky endeavor. The employee can apply to the State Service for Labor and the employer will be fined for UAH 96,000.
In Ukraine, there are 26 million people of working age, while only UAH 12 million pay a single social contribution. Can you imagine how many taxpayers there are in reserve? So they must be taken out of the shadows.
Have you calculated how much money went into upgrading and indexing pensions in October?
A total of UAH 6.4 billion extra.
In November and December will the same amount be allocated?
Yes, it will. For this year, we planned a budget of the Pension Fund at UAH 284 billion, of which 141.5 billion is a subsidy from the state budget and another 142.5 billion is our own revenues. In January-September, we spent UAH 22.5 billion a month. That is, over the nine months, we spent some UAH 202.5 billion. For October-December we will allocate UAH 87 billion monthly, so the amount will be higher, as the incomes were higher than planned.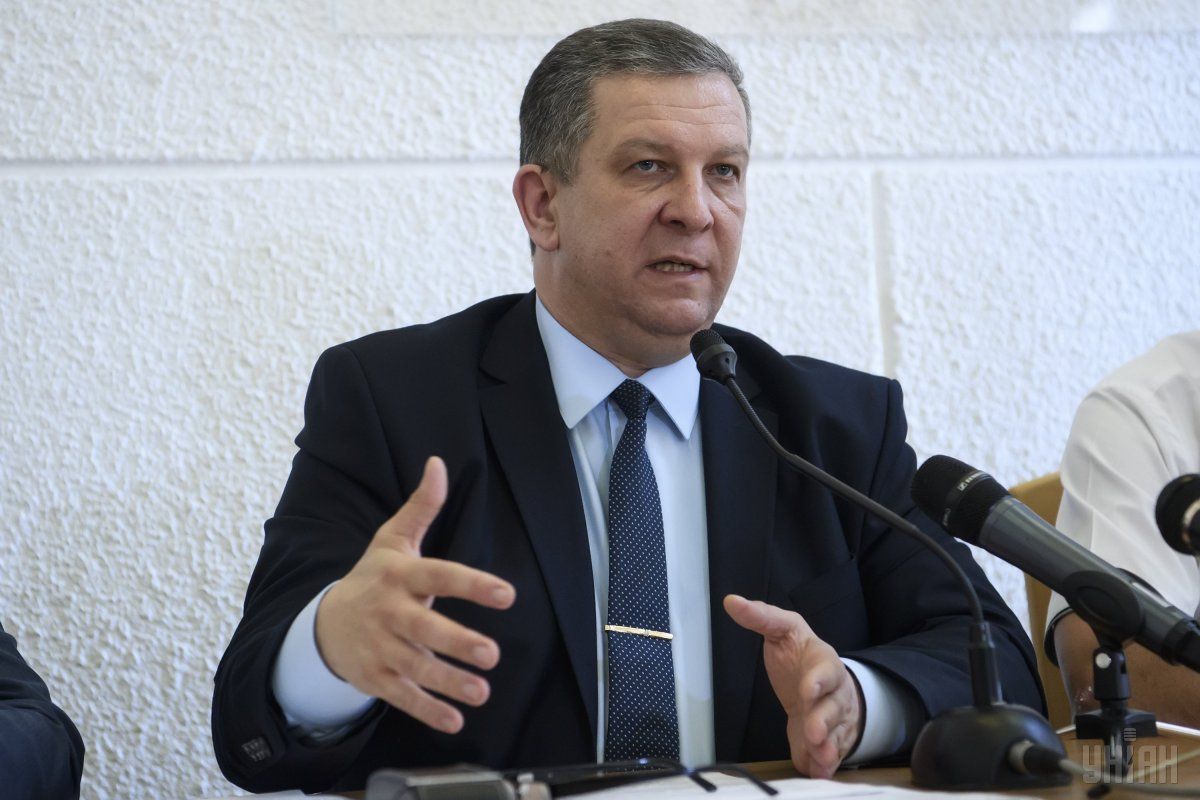 Reva: Own revenues of the Pension increased by 37% / Photo from UNIAN
Have the Pension Fund's own revenues increased?
Of course, they grew by 37%, while we expected a smaller amount. By the end of the year, we will have about UAH 15 billion more in net savings.
And what are the calculations for the next year?
We will need to implement payments worth approximately UAH 30 billion per month. That is, the Pension Fund's own income should be about UAH 214. Subsidies from the state budget remain unchanged – at UAH 141.5 billion. The total figure is UAH 355 billion.
Is this amount calculated taking into account the withdrawal of business from the shadows?
It is calculated according to the most conservative scenario. And if the reform yields results, businesses will start to go out of the shadows, that's when there will be even more funds. Therefore, we have a reserve for raising pensions for military servicemen, and that's what we've been working on lately.
The Cabinet blew the deadline and failed to submit before November 1 a bill on pensions of military servicemen. When will the document be tabled in parliament?
We are now working very seriously on this bill. I should say it straight, it is necessary to restore order in this area, which is very essential. The main thing is to make sure that the conditions of pension provision for the military not be worsened compared to what they have today. In addition, this bill must be agreed with the law enforcement agencies, and then it should be considered by the National Security and Defense Council. In such a case, as preparing the pension reform for the military, there should be no miscalculations. This is where we don't need to rush anywhere.
According to your forecasts, will the Rada be able to pass it before year-end?
We will bring it to the Verkhovna Rada in the near future. I think we will make sure that by the end of the year it will have been adopted by people's deputies.
According to the National Bank, raising pensions in 2018 will add to inflation some 0.6 percentage points. What is your forecast?
The National Bank has already predicted the unemployment rate - they said it would grow along with the increase in the minimum wage. But this did not happen. On the contrary, the number of single social contribution payers is increasing, that is, businesses are coming out of the shadows. The NBU forecast on inflation growth by 0.6 percentage points due to the pension reform is not significant, it's just some information noise on the part of the regulator. At the same time, pension increase is of great importance. The main thing is that they have more money.
In 2019, there should be another recalculation of pensions. They will increase in line with the pace of inflation. Will this commitment be fulfilled?
Of course. Recalculation will go like this: 50% salary growth and 50% inflation rate. The inflation rate is planned at around 7-8%. The salary growth, according to the forecast, will be 22%. If we recalculated purely by inflation, then pensions would have to grow 7% + 2% = 9% (7% - inflation rate, 2% - above inflation rate). And if we count according to our formula, then the growth will be 15% (11% + 4%). That is, almost twice as much.
Let's assume so. And in general, how will the pension reform affect the Ukrainian economy in the coming years?
They are exceptionally positive about it. Had there not been any supporting calculations, how could've we found an understanding on the part of international creditors? They check our calculations. And these are serious organizations who assess not only the current situation, but also the perspective. Pension reform was considered in the medium term - for 10 years. Now a group of experts came from Washington to assess the reform, how in fact it corresponds to the stated goals.
Who are these experts?
They are representatives of the International Monetary Fund. The delegation is headed by the head of the IMF mission in Ukraine Ron van Roden. We spent two hours in the ministry talking with him and discussing things.
When, presumably, will the IMF voice its verdict regarding our pension reform?
They did not come officially. The statement will come from the official delegation - when the question of signing a new memorandum of cooperation with the Fund is considered. And now there is an expert work ongoing.
The head of the World Bank, Jim Jong Kim, recently visited Ukraine and said that they have already analyzed the pension reform and there are minor comments. What are they about?
The head of the World Bank called pension reform a bold step, one of the most important achievements of the government in recent times. And the questions that they have are now being discussed. To the package of laws on pension reform, 2,150 amendments were proposed, of which more than 500 were taken into account. Naturally, international partners should assess how this affected the overall concept. From my perspective, everything is fine. We did not unbalance the reform. I think we will be able to convince them of this.
To what amendments do they have comments?
I do not want to discuss this aspect now. I will only say that this is purely technical work. The main thing is done - the reform has been adopted and we agreed on its parameters. And if we have any questions, we will regulate them. This does not require the adoption of global solutions.
In your opinion, will both the IMF and World Bank support the current pension reform?
Do you want me to make a statement for such respected organizations? I am currently negotiating with them, and I do not get the impression that they do not perceive our reform. On the contrary, they perceive it, but there are some questions. They want clarity on the positions that we have changed. And we must provide explanations.
Will the adopted pension reform become the foundation for the future well-being of pensioners, so that they can live with dignity, for example, traveling across Europe?
There is such a thing as the replacement rate. That is, you work - you get a salary, you retire - you lose your salary, but you get a pension. A pension is a substitute. And it has such an indicator as the coefficient. According to international standards, it must be at least 40%. We have a lower figure. What should we do? It is necessary either to raise a single contribution fee, strengthen the tax burden, or look for other sources. This can be a funded pension system. But in any case, 60-70% of the pension is so far the payments from the solidarity system. And an additional, "mandatory funded pension", will be introduced from January 1, 2019. How old are you?
I'm 27...
So this will regard you. You will be obliged to transfer a certain share of your earnings to the accumulation fund. And you will choose, which fund it will be.
That is, such a fund can be non-state?
Yes, maybe. For example, Russia has a state-financed fund, but the government froze payments, or used them for other purposes, while pensioners were "advised" to just wait. With private funds, this cannot be the case as their assets cannot be expropriated. On the other hand, such funds can burst as a result of some game started by the state. Everything needs to be thought through, and insurance against risks must be laid down in the law. These are complex processes indeed but they can still be regulated.
Is such a law already being developed?
Now there is a working group under the Ministry. Everything goes according to the plan approved by the Cabinet.
When will the external audit of the Pension Fund be carried out?
In the first half of 2018. I think that international auditors will be determined based on the results of tenders. Let them show us their master class so that no questions arise.
Will the fund work according to international financial reporting standards and when?
The fund will be reformed anyway. Now, its structure is changing, as well as the accounting reporting system, and the number of staff, very interesting prospective programs are being introduced. In any case, the current management of the fund is set for reforms, to make the fund a modern structure.
Ksenia Obukhovska
If you see a spelling error on our site, select it and press Ctrl+Enter