Head of the British Ukrainian Chamber of Commerce Bate Toms: Ukraine already has the largest IT outsourcing sector in Europe and third largest in the world, Ukraine is going to beat the Indians the way you are going.
17:50, 02 February 2018
9 min.
775
Interview
In an interview with UNIAN, Chairman of the British Ukrainian Chamber of Commerce, Bate Toms, spoke about the factors, besides general corruption, scaring off investors, and on how the problem could be tackled. He also named the areas of Ukrainian economy most attractive to foreign investment and talked about the aspects Ukraine should focus on when cooperating with Britain following Brexit.
Ukrainian authorities often report on an improved state of the country's economy. Do you or the BCC members see or feel this improvement?
When President Poroshenko took over the economy you had inflation out of control, it was over 80% and climbing rapidly, and now it's below 10%. The banking system was in tatters, unreliable, and now we have a reasonable banking sector, and it is getting better every day. You had massive corruption in the gas market that took a vast amount of money out of the Ukrainian economy – this area has been cleaned up.
The President did all of that while building the second largest army in Europe which makes it unlikely that there will be a further extension of the invasion.
What about the negative trends hampering the development of Ukrainian businesses?
As for the downside, the most negative thing in the economy is that we are beginning to see corporate raiding again – the illegal use of law to take other people's property. Despite all the work in the courts, there has not been sufficient success, which is why we need a legal ombudsman.
Some say it's the authorities, the president, who abuse and manipulate the law, blocking certain reforms.
I disagree. As an example, the greatest reform that this country has ever seen to the economy is the applying European regulation to the gas market. The gas market used to be filled with "sweetheart deals", probably more public money leaked out of the gas market than any other source, and that's been cured.
Still more needs to be done, and I think more will be done, but it is hard to imagine a comprehensive change all at once.
How do you assess the state of the Ukrainian economy as of year-start? How favorable is the economic environment for businesses?
Though there are some problems, but in general these problems are rather small compared to what we've been dealing with over the past three years. So there is some upper trend.
The position of the BUCC and most of our members, although I am expressing my personal view, is that the economy will recover largely through foreign investment. The United States and China were both built on foreign investments. It is a usual way that a country leaps very quickly, you get this multiplier effect economically quickly – you invest a dollar and you can wind up with three, four or ten dollars circulating in the economy. If we have a mass of foreign investment worth billions of dollars, we will get tens of billions of dollars of economic gain and that's what we need. Economic strength is what gives you economic independence and that's what we need. We need a Ukraine where people are employed and paid well.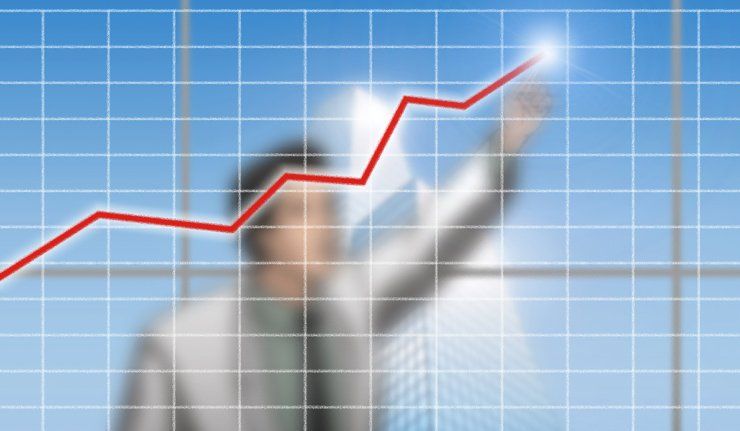 / freeimages.com
And what will be your forecast for the Ukrainian economy this year?
It depends on a lot of things, but I would say that the forecast is positive. If you could solve the political risk insurance problem and cure the rule of law problem with a legal ombudsman, then I think you are looking at 3-5% growth. Otherwise, you'll get slower growth.
Ukraine needs to reform itself and the West needs to be very reasonable on what it proposes. Currently proposed reforms are not essential to have a positive GDP, we've reached that already, but they are essential to have a revolution in living standards that need to keep our population, keep people actively employed and making money.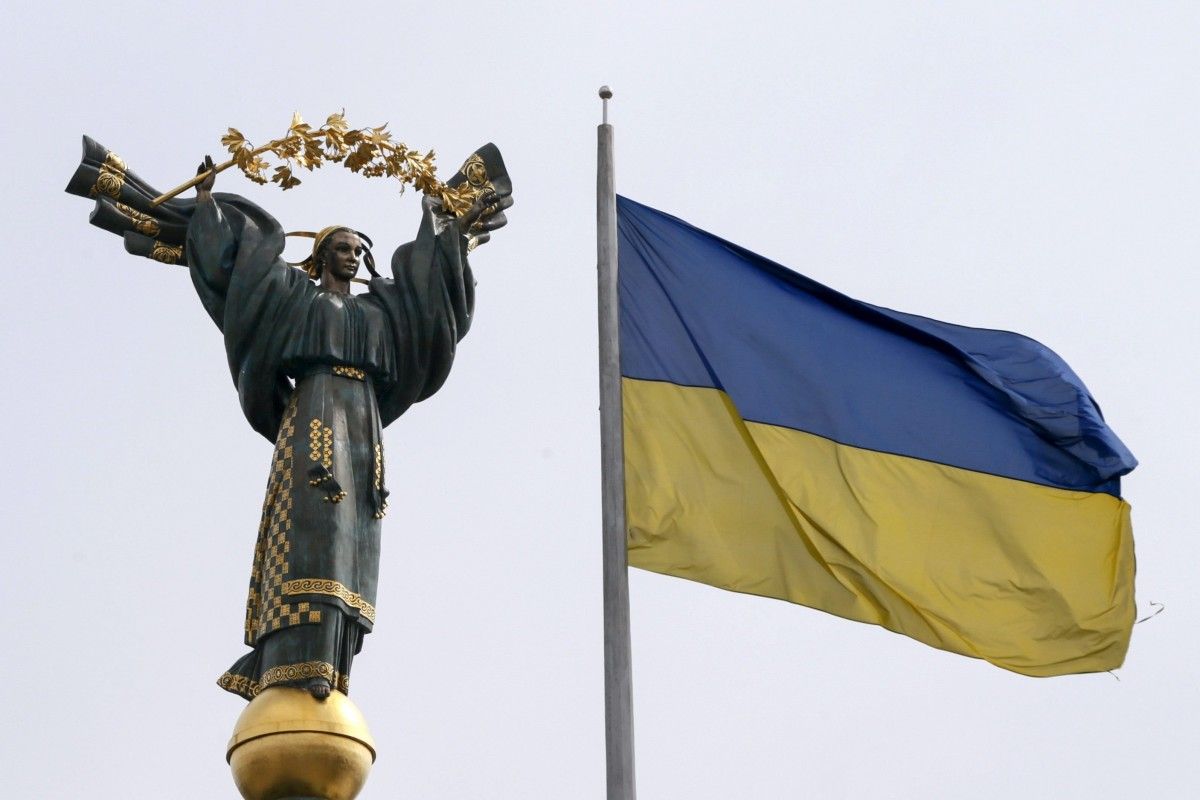 REUTERS
You are talking about the revival of the Ukrainian economy at the expense of foreign investment but the investors have apparently not lined up at the border…
We see three things that have critical importance, and then I will get to corruption, which is the fourth thing. The first is that there is a conflict going on. Аnd so in our experience, a lot of investors get very close to investing, but when they put the proposals to the board vote, some board member suddenly says something like "Isn't there a war going on?", and at that point, everyone is stuck. Because board members don't want to approve an investment if later on, someone is going to say "How could you be so shortsighted not to consider the possibility that the war would expand?". They are afraid that if it expands they will look foolish.
There are two solutions of this, one is to use existing political risk insurance, which is mostly provided by the United States, you can also try to get some on the private market, but it is very expensive.
So you need to involve U.S. investors in your project and structure the investment as soon as you can open the political risk insurance. The other solution, and frankly the better solution for Ukraine in general, is to get political risk insurance by the World Bank – Multilateral Investment Guarantee Agency (MIGA) that political insurance for every investor around the world – U.S., Saudi, Chinese... And that allows everyone in the world to invest in Ukraine.
But these steps give no guarantees that the investors will come. They might or they might not…
Even with insurance, some western investors are little skittish, they say "sure, we'll get our money back, but we will waste our time". On the other hand investors from Gulf states, states like Turkey and some other can say that they are used to problems like this, they can invest in this situation.
The West Bank in Gaza has had a conflict going on with Israel for a very long time and this resulted from time to time in destruction of property. The World Bank provided a facility in addition to the normal facility for the West Bank in Gaza, and I think it now amounts to about $3 billion– it is plenty for what they need. It means that in when buildings are destroyed they can be replaced. MIGA policy provides insurance for domestic investors and that's also very important.
Ukraine does have some rich domestic investors who could have invest more in the country, but since they have already committed so much of their assets, they would be tempted to say "we don't want to commit more, we don't want to be committed 100% in Ukraine, we can lose everything". With the political risk insurance, they don't have to worry about that, the political risk insurance can cover them and through MIGA it is very inexpensive insurance.
But the ongoing military conflict is not the only aspect scaring off investors, is it?
There is a second aspect, the legal system, although generally is better than people realize, has some severe problems here and there. We are aware of these problems and they need to be solved.
The last point is that it is extremely important so the investor can feel that they can rely on their investment not been stolen. In the early days in Russia, we had such good investments but I was told over and over again, that we can put 200 million dollars and next time some powerful Russian will steal it from us. The same problem, the same fear exists for Ukraine.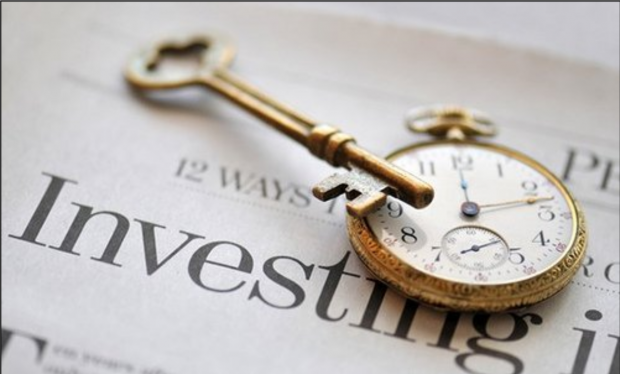 vizantiia.com.ua
And how do you suggest this problem be solved?
It can be solved by creating an effective legal ombudsman for Ukraine, who would be outside of the system. My experience as a lawyer says that it works. But the problem is that all arbitration processes are taken approximately 7-10 years.
How will the legal ombudsman influence the process of settling the problems of businesses?
The better solution is to do what the Swedes did – in the early 1900th Sweden was the most corrupt country in Europe and one of the poorest ones. They developed a legal ombudsman, who was a person of unimpeachable integrity, someone with great judgment, great experience, who could review decisions in the courts and if they decided that they were corrupt – get them reversed.
There are several ways that can be done in Ukraine, the ideal way would be to have a special legislation and we have a proposal for this. But this can actually work as a respected person being appointed by a consortium of the chambers of commerce and business associations in this country, who would work with the government and with parliament to address abuses of justice against foreign investors and correct them.
But can't, say, business associations cooperate with the government and parliament in this regard?
Without such a legal ombudsman, when you take it to the government, they will typically say: "Well, you would say that! It's your member, your client". But if you can show that legal ombudsman, whom everyone respects, has reached the conclusion that this is abusive justice, then ordinarily the government reacts rather quickly. And this is what we need.
It's hard to believe that such person, whom everybody trusts, actually exists. Do you have in mind of who can take such role? Have you discussed this with the BUCC?
We have candidates for legal ombudsman. In particular, one American lawyer who used to be here. He founded a major firm that continues its work today. He is a man of unimpeachable integrity, of great legal education, graduated the best law schools in the U.S. and Britain, he practiced here for many years, speaks fluent Ukrainian. That would be perfect to take your case to, he could fairly look at it.
The standards for an abusive justice are fairly high, they are very rare in most countries, but in Ukraine, you are getting dozens if not hundreds a year, and that has to be addressed to give confidence to foreign investors. We believe the legal ombudsman program is much better than having an Anti-Corruption Court which is likely to suffer from the same problems as all the other courts. We want to be able to have a legal ombudsman and then take to the press "Ukraine cured its abusive justice problem".
Last year you have organized a meeting for the President Poroshenko with potential investors in London, and obviously, you also have a lot of contacts with high-level officials in Ukraine. Have you shared your ideas during these meetings?
Many times. We had communication with numerous government officials, we've been campaigning on this for a long time and we intend to continue campaigning on it. I didn't bring it up with the President [meeting in London 2017] because our meeting was for him to meet serious potential investors with major projects, involving billions of dollars; they were held up because of the perception of investors.
If we talk about major projects, what are the most interesting areas of Ukrainian economy for the investors?
First of all, it is agriculture, oil and gas, IT, transportation, and other directions like pharmaceuticals.
And what is most interesting for UK businesses in Ukraine?
From the British side, I think these days agriculture is probably dominant. When steel prices are up, steel and coal are quite important.
IT just gets bigger and bigger over here, it is roughly unregulated and that lack of regulation has meant that it could develop, it is extremely important that nobody tries to regulate it. Ukraine already has the largest IT outsourcing sector in Europe and third largest in the world, Ukraine is going to beat the Indians the way you are going. It is a phenomenal achievement for Ukraine.
Talking about economic sectors, which area is most comfortable for the investors and which of them is in its "best shape"?
I think the IT sector is in the best position, agriculture is in a good position but the world economic climate is not very favorable for agriculture because we have cyclical price swings and prices are down now. Steel and coal are down because international demand is down. There is an increasing amount of production of goods in Ukraine for the European market, using Ukraine as the equivalent of a China – low-cost manufacture, etc.
So those are the main areas and they can develop a lot.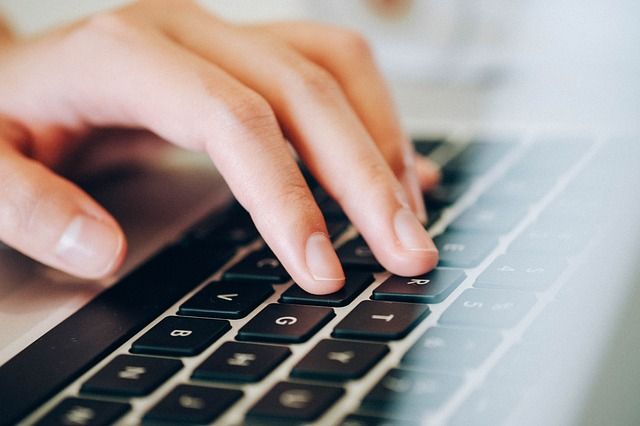 local.standard.co.uk
And what about energy sector?
It has huge potential for the increased development of oil and gas as long as renewables – wind and solar. Ukraine should be energy independent.
Ukraine would be energy independent if the Budapest treaty had been respected and Crimea had not been invaded. Even without the massive oil and gas fields in the Black Sea that correspond to the Crimean coast ine, Ukraine can be energy independent and possibly even an exporter of energy.
But what kept Ukraine from making Ukraine energy independent earlier…
Clearly, Ukraine didn't develop Crimea at it should have when it was part of Ukraine. In part, because it was not sufficient energy exploration although the companies started this work and in the time of the invasion Exxon and other investors have won tenders for areas to explore.
The other aspect of Crimea is that north of the mountains you have a really great area for agriculture except that it doesn't have much water, there is a long growing season comparable to Southern California, which is the vegetable basket of the United States. But unlike Southern California which has run out of water, Ukraine has virtually unlimited water resources. From the Dnipro you could, without anyone noticing, take enough water to make Crimea a fantastic agricultural economy.
If we are now talking about the prospects for Crimea development, we first need to get it back from Russia. Will Ukraine manage to do that?
I believe that Ukraine will. I am an optimist and there are two reasons why I believe it will. The first is that I do not believe that Russia will continue to invade another territory in Ukraine, it will simply provoke a catastrophic war with the West in which nobody's interested. On that basis, I think that people in Crimea will understand that it is so much to their economic benefit to having their area returned to Ukraine and they will push for it the way people of East Berlin fought to join up with West Berlin. So, from economic standpoint, all Crimeans except people in Sevastopol, maybe Yalta, and maybe Kerch should be extremely pro-Ukrainian.
Secondly, I consider that there is a possibility of the solution with Russians consistent with a Budapest treaty – which is a nuclear nonproliferation treaty, the most important ever executed in the world – by which Ukraine's borders including Crimea.
Britain is one of the guarantors under the treaty…
Its signatories are Russia, France, China, Great Britain and the United States. Undermining the Budapest treaty undermines nuclear nonproliferation altogether. I have been told by very important people in the Middle East that following the failure of the Budapest treaty they decided they couldn't rely on international agreements for their safety and they have to continue their work in the direction of building nuclear weapons. As this idea spreads around the world we can have 40 to 50 (maybe many more) nuclear powers and if you have so many nuclear states it will be impossible to control the nuclear weapons they produce.
Ukraine has for years sought to become part of the "European family", while we are seeing Britain leaving the Bloc. What do you personally think about Brexit and further cooperation with Ukraine beyond its association agreement with the EU?
In general, I think that it [Brexit] will create more challenging circumstances for Britain to achieve the same level of economic growth that it would have had as a part of the European Union, but that Britain will continue to have positive economic growth.
It will continue to be a very interesting market for Ukrainian business.  The DCFTA that was negotiated with Britain was negotiated by the Yanukovych government that intended to protect the economic interests of people in that government. Very unfortunately, the rest of the country didn't have much input on the terms, so Ukraine got much worse terms that, for example, Romania got under its DCFTA, and unfortunately because of the large farming lobbies in France, Germany, and the Netherlands it's been very hard to negotiate changes. It was a big failure. But it is possible to rectify this failure on a new British treaty negotiated, which is a very exciting opportunity. So, hopefully, under Brexit, Ukrainian agriculture will be able to export vast amounts because Britain cannot feed its own population. There is a significant deficit and that deficit should fill a lot of Ukrainian businesses. It depends on Britain and Ukraine negotiating a first-class trade treaty very quickly. 
Taras Kosiuk
If you see a spelling error on our site, select it and press Ctrl+Enter