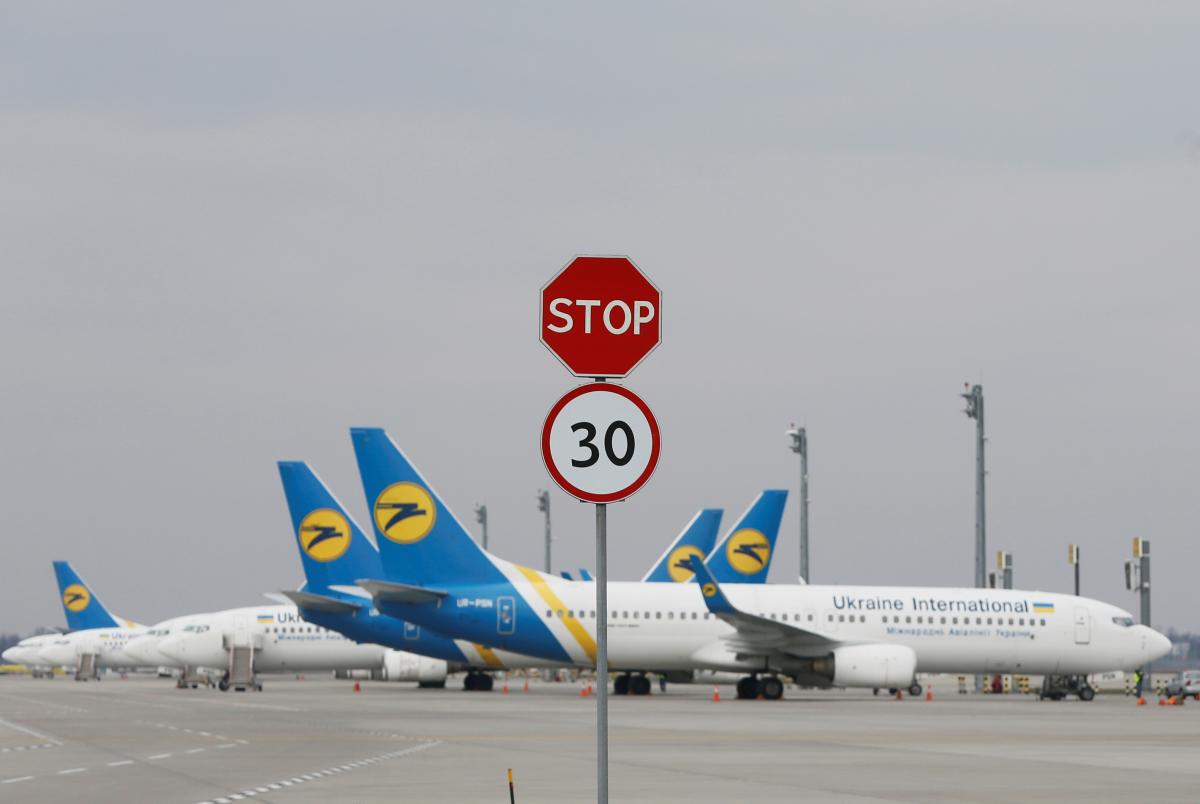 Life or death: civil aviation is struggling to survive the pandemic
16:05, 14.05.2020
6 min.
5005
The crisis provoked by the coronavirus pandemic dealt a severe blow to civil aviation worldwide. Air carriers around the world are laying off personnel, while some have already filed for bankruptcy. Governments of the world's leading economies are allocating enormous funds to help one of the key industries. But what can Ukraine do to save its aviation?
No international flights should be expected in Ukraine any time before mid-June, as evidenced by the Cabinet's plan to restore regular passenger traffic that the source in the Ministry of Infrastructure showed UNIAN.
It is difficult to foresee what will happen to carriers and airports over this period. After all, Ukrainian passenger aircraft have been on standby since late March, when the borders were closed for regular passenger flights due to the threat of the novel coronavirus spread. As a result, the number of flights in the Ukrainian airspace decreased by a stunning 96%. Over April, air traffic decreased by 90%!
In fact, the number of daily flights has dropped by magnitudes worldwide. The International Air Transport Association (IATA) says air traffic across Europe fell by 90% on year.
Of course, the steep plunge of civil aviation cannot pass without a trace. Both airports and carriers are suffering massive losses. IATA says the total revenue of passenger carriers in 2020 will decrease by more than half against last year – that's by $314 billion.
At the same time, airports will lose about $100 billion in revenue. However, the situation on the market is further deteriorating. After all, even the current forecast turned out to be nearly 70% worse than the most pessimistic scenario that IATA offered a month and a half ago.
Layoffs amid force majeure
In this situation, air carriers are forced to optimize operations. For example, Hungary's Wizz Air budget carrier has announced they are cutting almost 20% of staff along with reducing salaries. Ireland's Ryanair also plans to cut up to 3,000 jobs and salaries. British Airways, KLM, Lufthansa, United, and other major carriers are reducing their route network, freezing investment, and laying off staff.
Ukrainian carriers are no less suffering from the pandemic lockdowns and are therefore forced to take painful steps. Thus, the largest carrier, UIA, currently estimates its losses at $60 million.
"Today, this amount hasn't changed; however, it may increase if unprofitable activities (lack of flights, aircraft maintenance) will last longer than originally planned," the UIA press service told UNIAN.
Also, the carrier has already launched an optimization program that will affect both the number of aircraft and personnel.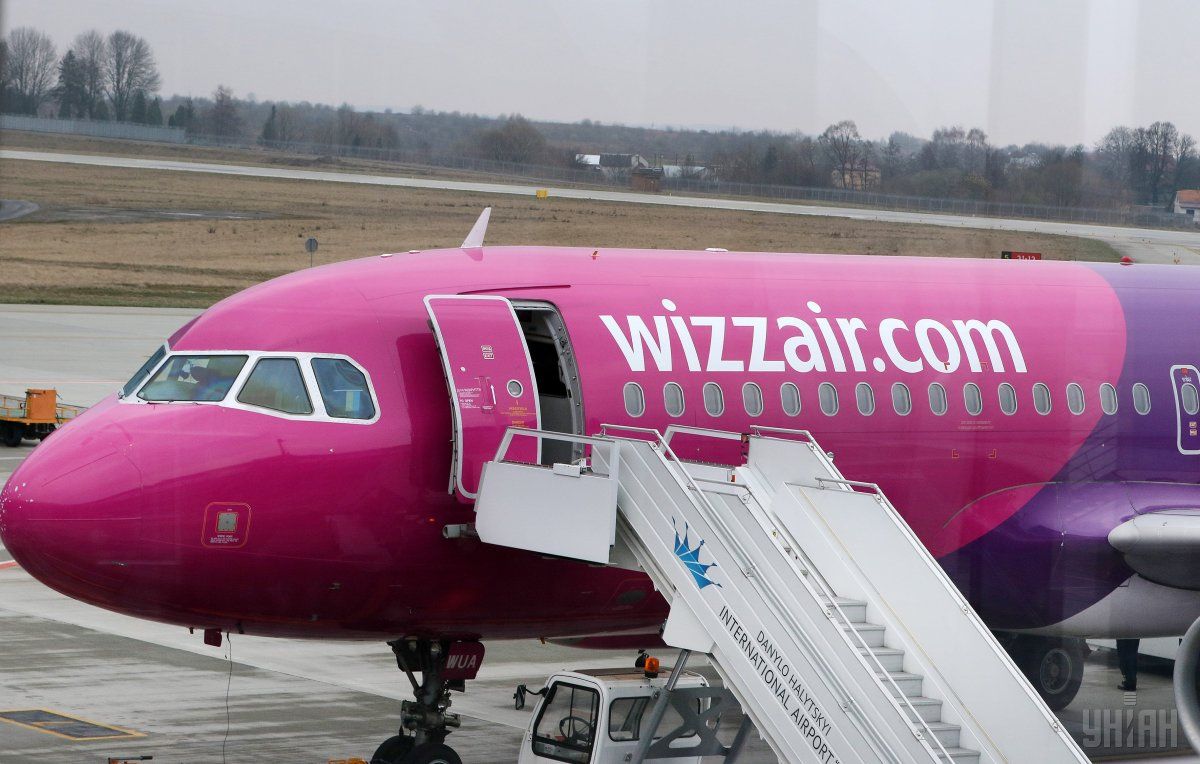 Photo from UNIAN
"However, now it is difficult to talk about specific figures because there is no approved final restart plan. In any case, we understand that as flights relaunch, the company will no longer be the same as it was before the pandemic," UIA believes.
Along with carriers, Ukrainian airports are suffering as well. The "Airports of Ukraine" Association notes that currently the amount of funds of Ukrainian aviation enterprises is insufficient, which doesn't allow to ensure their functioning in the conditions of continued quarantine.
"Without the support of the state, airports and UkSATSE are unable to perform their tasks, including in the interests of security and defense of the state, and will be forced to cease their operations and flights in the Ukrainian airspace," the Association said in an appeal to the government and president.
Companies that ensure the functioning of civil aviation are also in need of support. According to Minister of Infrastructure Vladyslav Kryklii, UkSATSE requires needs funding from UAH 150 million to UAH 200 million per month for wages and utilities alone.
Lifebuoy for those drowning
The civil aviation industry will not be able to survive this difficult time without external assistance. After all, such a large-scale shutdown occurred for the first time in its history.
According to aviation expert Bohdan Dolintse, more than a hundred countries have already introduced various mechanisms of state support. For example, the Netherlands and France together decided to allocate about EUR 11 billion to support Air France - KLM.
In Germany, an aid package for Lufthansa is being discussed, along with an option of government partnering up with the company. SAS (Scandinavian Airlines) will receive EUR 500 million from Sweden, EUR 137 million from Denmark, and some more money from Norway, too. Financing mainly goes to long-term lending at almost zero interest. Some countries, such as Italy, have decided to nationalize their national carriers.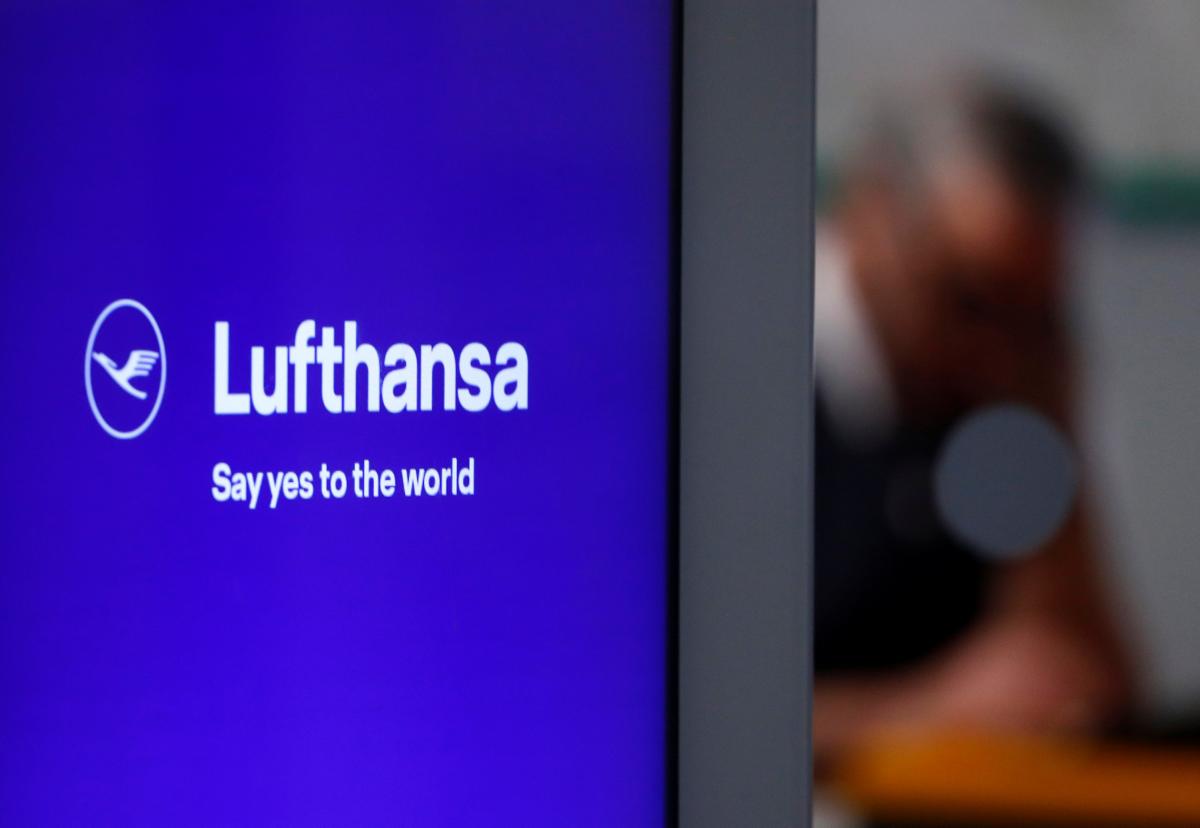 REUTERS
Kirill Novikov, an aviation expert and advisor to the minister of infrastructure, says the United States, Europe, and China offer support to both carriers and aircraft manufacturers.
"Fewer flights also mean lower aircraft production. Hundreds of thousands of people work at factories. In total, about 65 million people are employed in global aviation - manufacturers, carriers, and related businesses. That is why it is important to avoid mass layoffs," he said.
Ukraine cannot yet boast of large-scale support for its aviation industry. At the moment, the government has only reduced the rate of dividends to the state budget from 90% to 30% for the state-owned airports "Boryspil" and "Lviv".
Minister Kryklii adds that the ministry will ask the government to adopt a state program to support the aviation industry.
"In my opinion, state budget funds in such a situation should be allocated for supporting companies that create jobs and pay taxes. We are considering the possibility of financial assistance, discussing with state banks the issue of extending the term of existing loans, restructuring, allocation of loans on favorable terms," Kryklii told UNIAN.
The Minister stressed that the program of available loans for Ukrainian air carriers is also being discussed.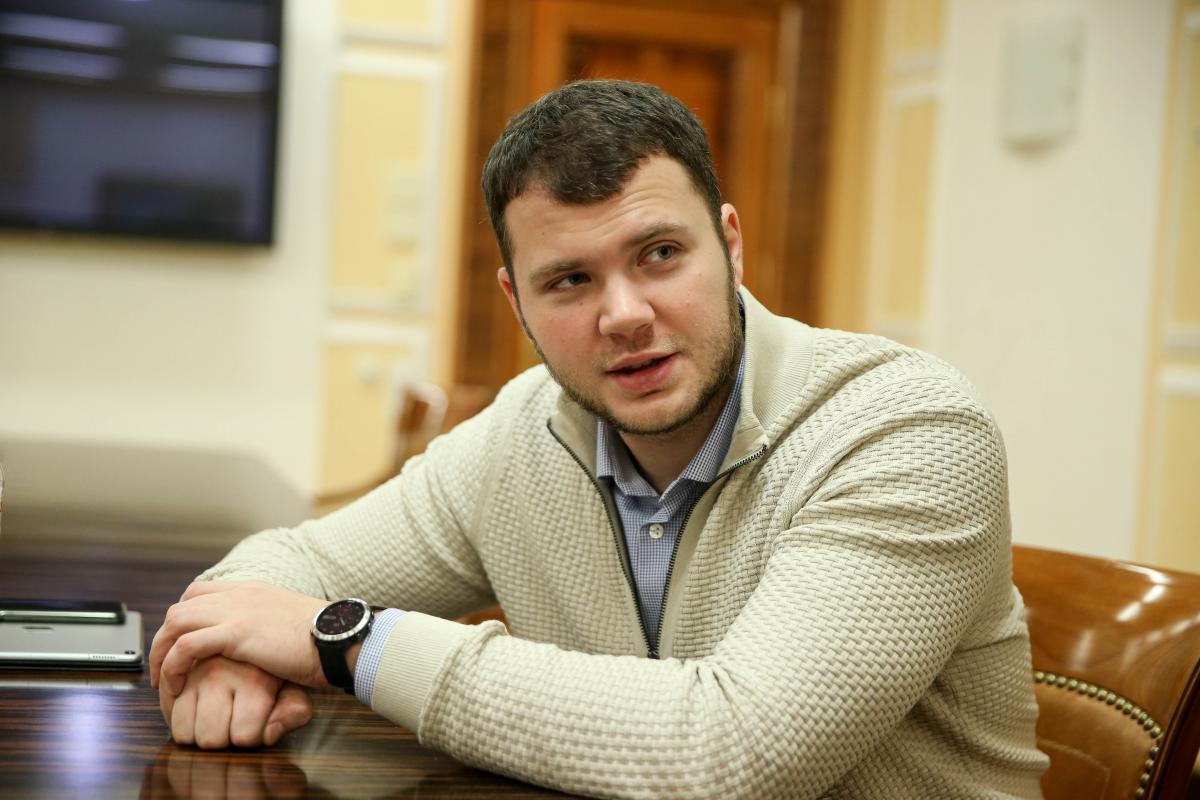 Photo from UNIAN
Another tool to support the aviation industry is to reduce or abolish the excise tax on aviation fuel, Novikov says.
"But here is an important point. When we talk about reducing a tax for a certain branch of business, it implies related industries. All airports and handlers will talk about reducing excise taxes. Therefore, government must shape up priorities: some are anchor businesses so we provide benefits to such businesses. I'm convinced that aviation is the locomotive of economic and regional development," the expert said.
According to Novikov, the introduction of market incentives, which could be the abolition of VAT on domestic transportation, would also contribute to the recovery of carriers.
This list of possible instruments of government doesn't end here.
According to Dolintse, it would be effective to support aviation companies by providing a grace period for the payment of single social contribution for wages. The expert adds, to help carriers survive the crisis, they could be offered coverage of interest or partial coverage of lease payments.
"After all, almost all aircraft of Ukrainian carriers are being leased. So it makes sense to talk about target tools. It can be direct lending from the state or it can be lending jointly with commercial banks," he said.
At the same time, Dolintse emphasizes that due to the not-so-transparent ownership structure, it remains unclear whether there will be any support on the part of the owners of Ukrainian carriers.
"Small carriers, mostly charter ones, which own one or two planes, may declare bankruptcy and reenter the market as a new legal entity. There is a large number of companies on the charter market that operate for one or two years and then disappear. Planes migrate from company to company. If we talk about large carriers like UIA, SkyUp, or Wind Rose, it's important for them to maintain stability," said the expert.
Surviving at any cost
In May, quarantine measures began to weaken, and the world's civil aviation is actively reviving along the way. For example, Wizz Air has already resumed scheduled flights from several European cities: Budapest, Vienna, and London.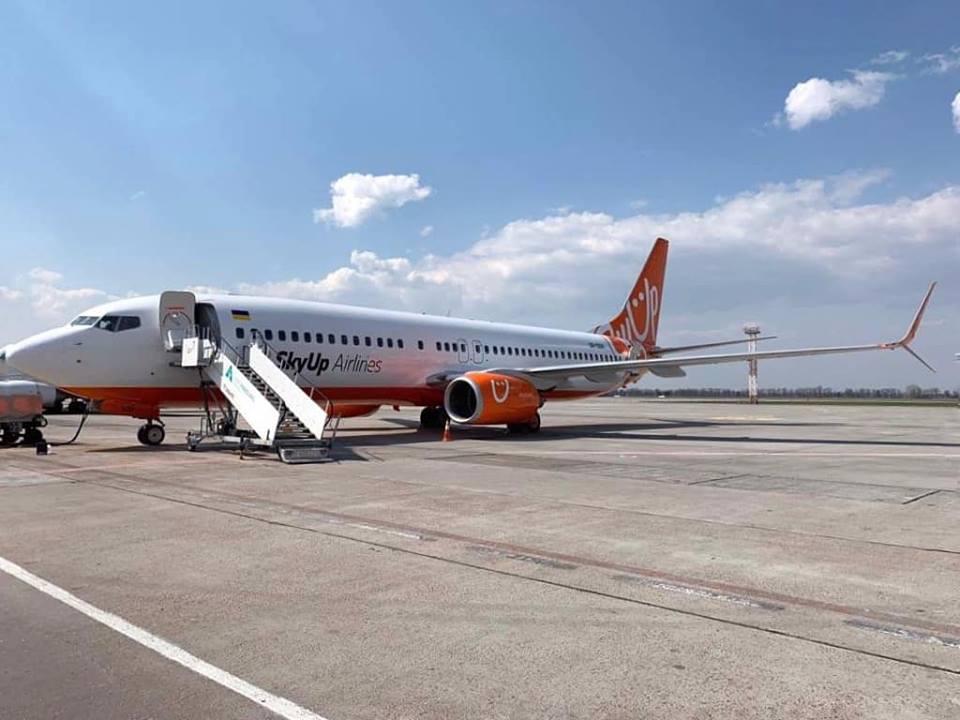 facebook.com/skyup.aero
Some carriers have even started selling tickets for their flights from Ukraine. Wizz Air opened sales on flights from May 23, Czech Airlines – from May 24, and Lufthansa – from June 1. However, the Ministry of Infrastructure has already stated that carriers have been misleading passengers because the decision on scheduled flights will be made exclusively by the Cabinet of Ministers of Ukraine.
Obviously, it is still a long way to go to full recovery. Aviation experts predict that this time the consequences of COVID-19 will be much more serious than the impact of any other known factor in history.
Therefore, the recovery of the industry is unlikely to occur six months into the start of decline, as it happened before after the major crises. For Ukraine, Dolintse says, the situation will begin to level off no earlier than next year.
"But a full recovery of the market will take one and a half to two years and depend on the economic situation in the country. Domestic traffic and 50% of international passenger flights should be restored by year-end," the expert said.
Thus, subject to the prompt removal of all restrictive measures, quarterly indicators of passenger traffic should be restored in the summer of 2021.
However, expert Novikov believes not everyone will survive such a long idle period.
"I think that after the crisis, the number of carriers may decrease," he said.
However, SkyUp said they are convinced that they have enough stamina to get through the crisis.
"There are no plans to cut the number of aircraft. We have now converted seven of them for freight. When air traffic between the country's regions and the borders start to reopen, we will return to passenger transportation. However, freight will remain in the company's portfolio," the company has told UNIAN.
Time will tell who will be able to survive, but it is already clear that the aviation crisis will have an impact on passengers. After all, waiting for a "pre-pandemic" passenger flow would be futile, so air carriers will be forced to start a tough fight for customers.
According to Dolintse, the crisis may seem cost-effective primarily for budget carriers, who may lower prices to seize the market. Indeed, Ryanair have already stated they are ready to sell tickets for just 99 cents.
"They can occupy the niche quite aggressively in areas where there was fierce competition with classic carriers. In general, budget carriers have a reserve of resources to survive and then invest in the development of routes. This is due to the lack of leased aircraft and due to lucrative contracts at airports," said the expert.
At the same time, classic carriers fly to more expensive airports, so their ticket prices, Dolintse says, will be 10-20% higher.
"The reason is that in the initial stages the aircraft load will be lower while costs will remain constant," said the expert.
The coronavirus pandemic has dealt a tremendous blow to the world's civil aviation. In response to the unprecedented challenge, governments around the world are allocating significant funds to help carriers. The Ukrainian government, which cannot provide funding at the U.S. or European level, needs to offer tools to help save Ukrainian aviation companies as soon as possible. The fate of national civil aviation depends on this.
Oleksandr Kunytsky