Week's balance: NBU governor resigns, Eurobond issue fails, while another UAH 35 bln gets sent for road repairs
National Bank Governor Yakiv Smolii has resigned citing "political pressure", Ukraine canceled at the last moment the deal on the sale of Eurobonds worth $1.7 billion, while the Cabinet of Ministers sent half of the national anti-corona fund for road construction – these are the main economic developments of the outgoing week.
A number of shockers marked Ukraine's economic life this week. On July 1, National Bank chief Yakiv Smolii submitted to President Volodymyr Zelensky his resignation letter, explaining his move by systematic "political pressure."
"This makes it impossible to effectively fulfill the responsibilities for managing the National Bank. With my resignation, I'd like to warn against further attempts to undermine institutional foundations of the central bank," Smolii said.
The very next day, July 2, the President submitted to the Verkhovna Rada a draft resolution on the Smolii's dismissal, which legislators considered at an extraordinary meeting on Friday, July 3. With 286 votes, parliamentarians supported the president's motion to sack Smolii.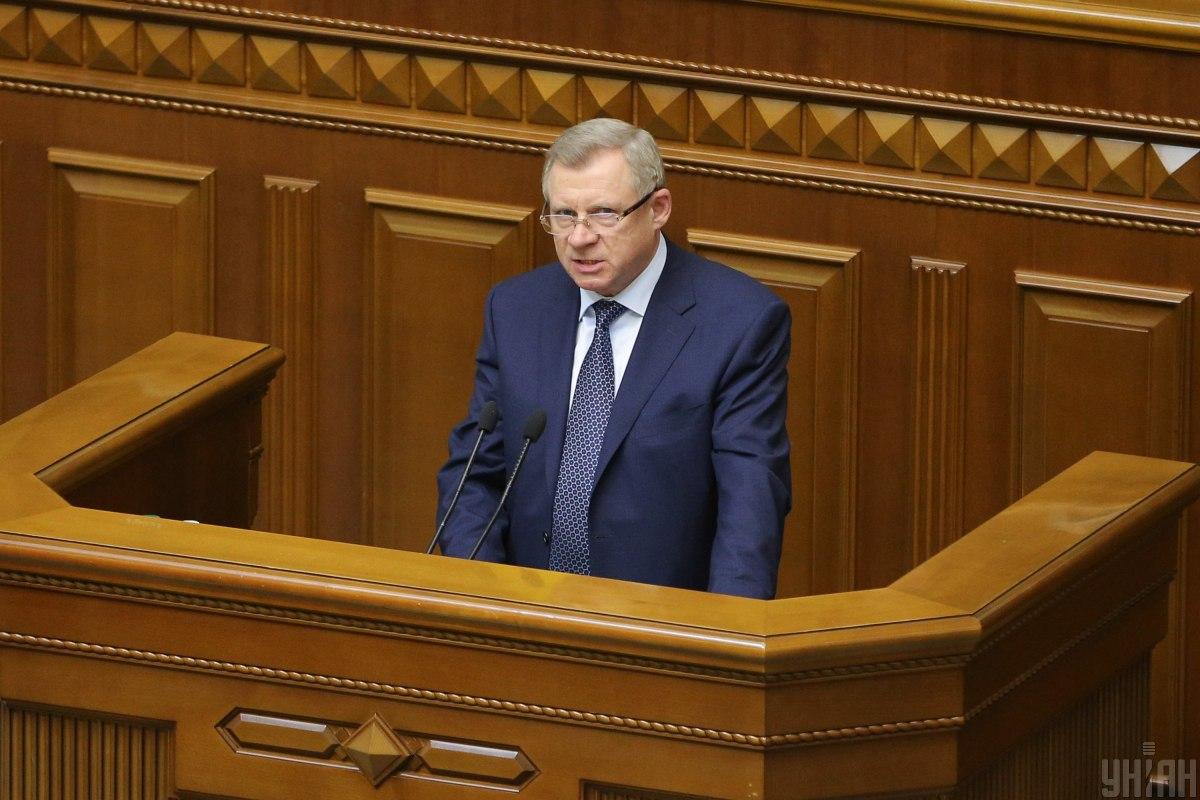 Yakiv Smolii / Photo from UNIAN
The President's Office issued no comment on that "political pressure" statement, at the same time noting that ensuring NBU independence remains an "unconditional priority."
Many of Ukraine's Western partners, including the European Union, the European Bank for Reconstruction and Development, and business CEOs, have expressed concern about the central bank chief's resignation.
In particular, President of the European Business Association Tomasz Fiala opined that Smolii's departure could lead to the suspension of cooperation with the International Monetary Fund, the World Bank, and the EU.
Among possible candidates for the top NBU post is banker and economist Volodymyr Lavrenchuk, who for many years served as chairman of the board at Raiffeisen Bank Aval; incumbent member of the NBU Board Olena Shcherbakova; head of the state-owned Ukrgasbank Kyrylo Shevchenko; and head of the NBU Council Bohdan Danylyshyn.
Until the new governor is appointed, its first deputy chief Kateryna Rozhkova will remain acting head, of which she told journalist at a briefing on Friday.
Yakiv Smolii had been appointed NBU governor for an eight-year term in March, 2018, also been acting chief since 2017, having replaced Valeriya Gontareva.
At the same extraordinary parliament session, legislators supported resignation of Yuriy Terentyev, chief of the Antimonopoly Committee, with the minimum votes required. The AMCU chief did not attend the session.
"Deal of the decade" hampered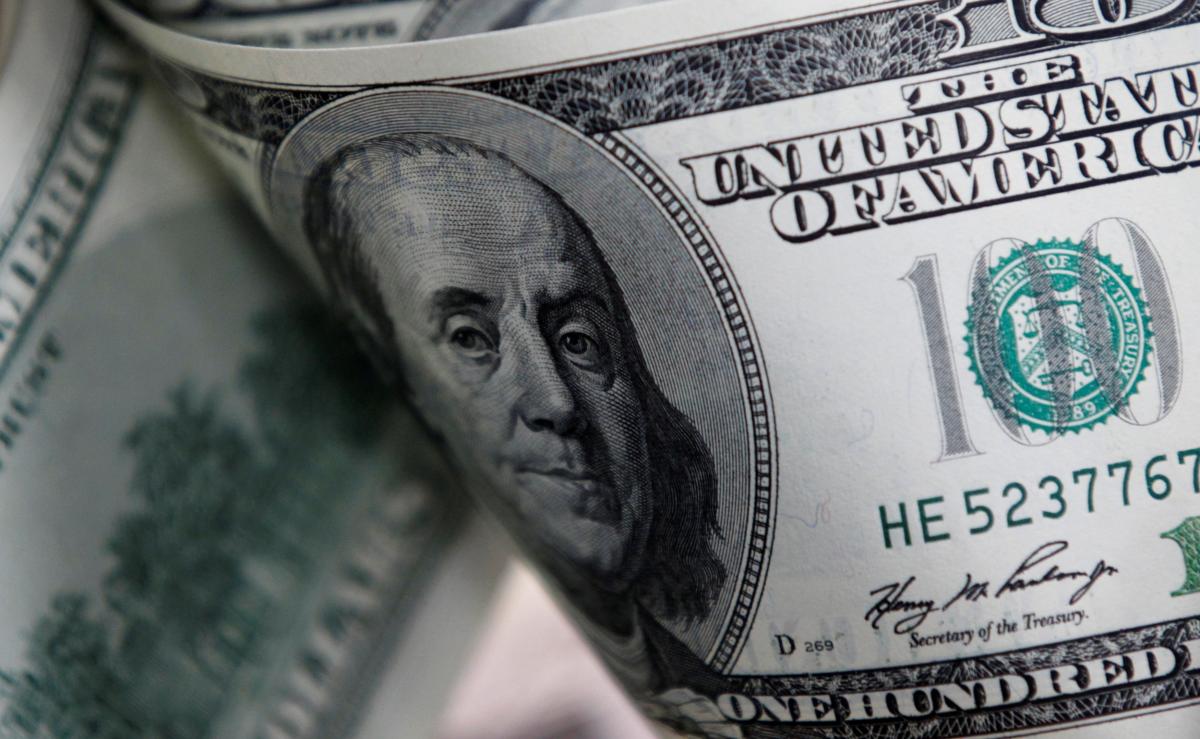 REUTERS
On the first day of July, the Ministry of Finance organized and almost reached the final stage of Eurobond placement worth $1.7 billion with a yield of 7.3% per, which would be a record over the last decade, maturing in 2033. However, due to the unexpected news of the NBU chief step-down, the ministry after lengthy overnight night talks with investors decided to cancel the deal.
"This event foiled our deal of the decade. I'm not afraid of saying that. The last time we had such yield that was set yesterday was back in 2007-2011," said Minister of Finance Serhiy Marchenko.
He also assured that investors praised Ukraine's decision to cancel the bond issue due to the unstable situation with the central bank.
Economists have assessed the scandal with the last-minute bond issue disruption more pessimistically. In particular, Serhiy Fursa with Dragon Capital's debt sales department labeled the incident a "disgrace."
"It's an unprecedented event. Ukraine has failed to attract $1 billion in new money. Investors don't like to be fooled," the expert said, commenting on the situation.
Fight against coronavirus "replaced" by road construction
Photo from UNIAN
Last week, the Cabinet of Ministers decided to allocate an additional UAH 35 billion from the national coronavirus fund to Ukravtodor for the construction and repair of state roads.
It is worth noting that the fund has UAH 64.7 billion available. It was created in April as part of the revision of the state budget, which clearly did not correspond to the new crisis realities. And now more than half of the fund's money is being allocated for road construction, for which treasury has already laid down UAH 100 billion in 2020, which is a record over the recent years.
According to the Minister of Infrastructure Vladyslav Kryklii, this will allow Ukravtodor to build and repair an additional 1,459 kilometers of roads this year.
The Cabinet of Ministers extended special obligations of Naftogaz to sell natural gas to households at reduced prices until August 1, 2020. After this date, each consumer must be provided guaranteed gas supplies, but the appropriate supplier has not yet been selected. The Ministry of Energy hopes that this will happen within a month.
Also, the government has approved a bill establishing liability for failing to wear face masks in public settings. According to justice chief Denys Maliuska, fines for will be moderate for individuals but significant – for legal entities, that's from UAH 3,400 to UAH 5,100.
The Cabinet also extended until August 1 restrictions on the exports of face masks, respirators and other personal protective equipment.
As for tourism, to diversify summer vacation destinations amid international lockdowns that are yet to be lifted in many countries, Ukrzaliznytsia last week opened ticket sales to resort towns across Ukraine. They will run from Kharkiv to Kherson and Berdiansk, from Khmelnytskyi to Henichesk (Kherson region), from Lviv and Kovel to Novo-oleksiyivka (Kherson region), and from Lviv to Kherson.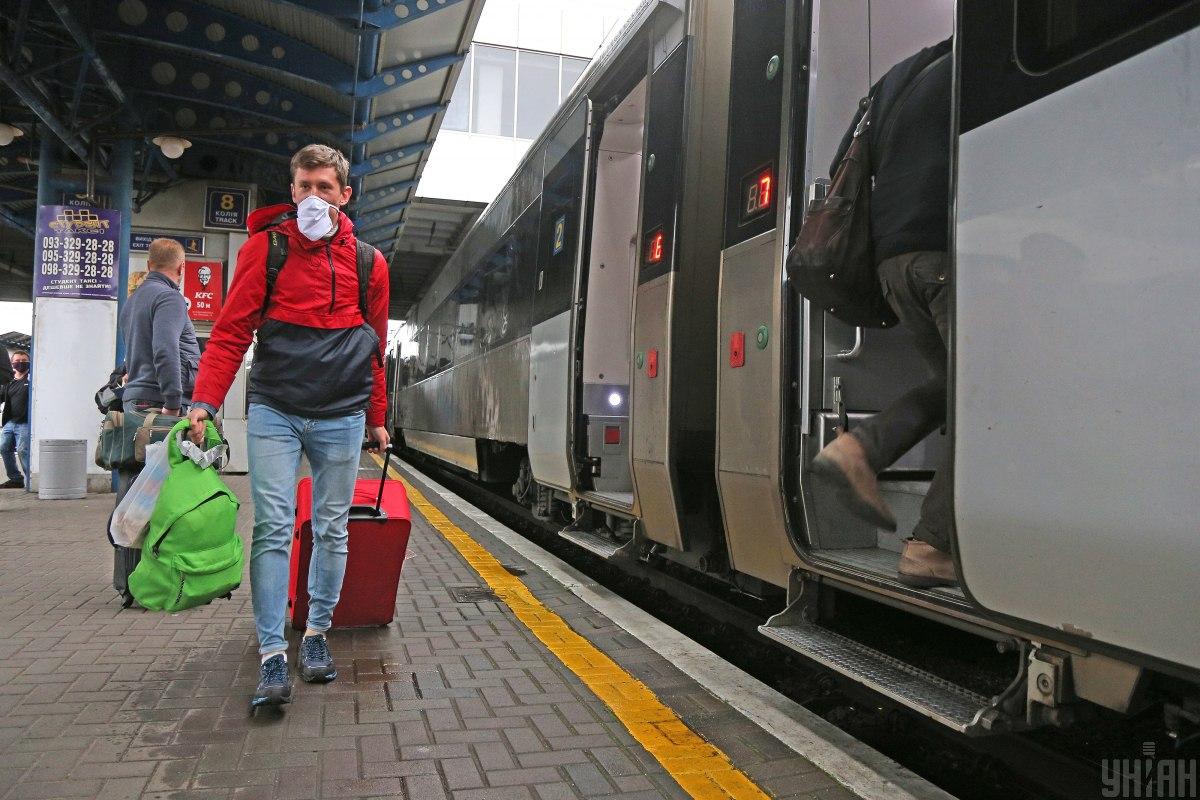 Photo from UNIAN
Tickets are sold for seats in a checkerboard pattern – to maintain social distancing between passengers. Also, face masks in rail cars are mandated. Such measures are necessary, especially taking into account the statement by deputy health minister Viktor Lyashko claiming that due to the deteriorating situation with COVID-19, second-wave hospitals are being deployed. Almost 47,000 COVID-19 cases have already been lab confirmed, and a new anti-record is set almost daily.
Next week, the State Statistics Agency will publish data on June's inflation. And, most likely, the president and legislators will decide on the new heads of the NBU and AMCU.
Anna Nahorna
If you see a spelling error on our site, select it and press Ctrl+Enter