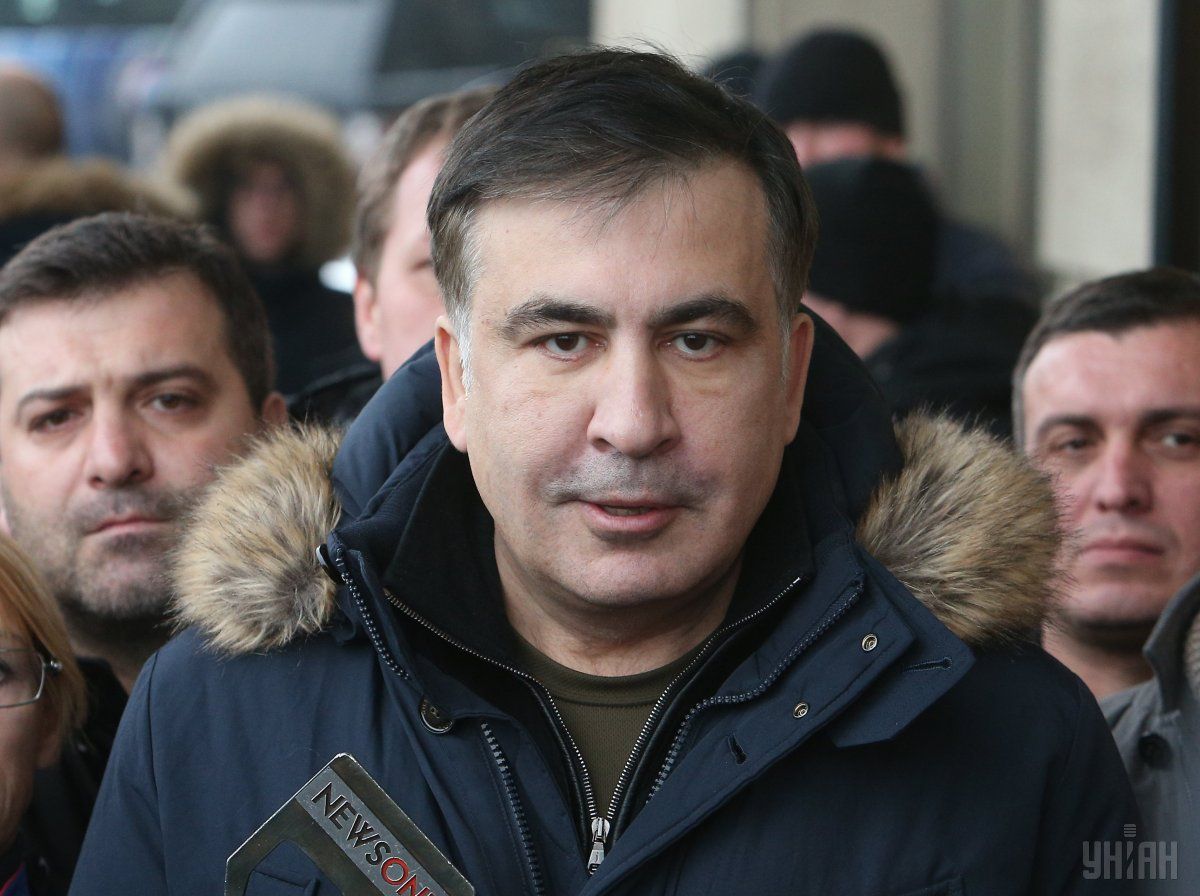 Week's milestones. Forced departure, counterattack in court, and anti-corruption turbulence in Odesa
16:00, 19 February 2018
2 min.
313
Mikheil Saakashvili's experience shows that the readmission deal between Ukraine and EU is fully functioning. NSDC Secretary Oleksandr Turchynov battled in court a rather confident group of Viktor Yanukovych lawyers in a high-profile treason case against the former president. The situation in Donbas remains complicated. Odesa Mayor Gennady Trukhanov is safely back in office despite an ongoing investigation of his alleged complicity in embezzlement.
Completion of judicial procedures in the struggle for Mikheil Saakashvili's refugee status sent a signal for Ukraine's border guards, who detained the politician in one of the capital's restaurants and flew him off to Warsaw on a chartered jet. Such a VIP class readmission procedure is frankly a rare occurrence which nevertheless seemed justified in this case: a high-profile politician who is now a stateless person was returned to the country from where he had illegally broken through into Ukraine on Sep 10, attempting to gain some PR points. While in a Polish capital, where he didn't stay long, Saakashvili made a number of ritual statements on participation in the Ukrainian political process, demanding an early resignation of Petro Poroshenko and expressing readiness to return to Ukraine when a favorable moment comes. Meanwhile, Saakashvili, having settled in the Netherlands where his wife lives, Saakashvili vowed to mobilize European politicians to fight against Ukrainian authorities.
The absence of Mr Saakashvili as a vocal leader has affected the format of mass rallies, which have become his business card recently. This time they were called "March for the Future" and held not only in Kyiv, but also in regional centers across Ukraine. Participation of several thousands of protesters has already become common, but no new leader has emerged yet, although representatives of nine political parties have condemned Saakashvili's readmission to Poland. However, they have not yet saddled and taken full advantage of the protest potential.
Secretary of the National Security and Defense Council Oleksandr Turchynov and his deputy Mykhailo Koval testified in the Yanukovych treason trial, being forced to recall the dramatic moments of February-March 2014 (Koval had even been briefly held hostage by Russians in Crimea back then), answering questions set by Yanukovych lawyers and providing clarifications. Both were quite convincing in their speeches, while the overall picture of the decay of the Ukrainian army and intelligence at the time of the Russian invasion remained really eerie. Meanwhile, the stance of Yanukovych defense pushed President Poroshenko to agree to take part in the trial.
The situation in Donbas, where the shellings by Russian-backed militants don't stop, remains tense. Near Shyrokyne, four marines were killed by their fellow soldiers in a subordination conflict. Such losses immediately attract public attention and, of course, play into the hands of the enemy interested in destabilizing the situation in the Mariupol direction.
Odesa Mayor Gennady Trukhanov in a matter of a few days went along the path of being a carefree vacationer to a suspect in the abuse of the City Council funds. The official was detained at the Boryspil Airport but later resurfaced at a Kyiv courtroom both with a firm testimony and a guarantor, Ukrainian MP Dmytro Holubov. The court did not hesitate to free Trukhanov pending trial against Holubov's guarantees, which the "National Squads", who started a brawl with the law enforcers outside the courthouse, could not prevent. On February 16, the mayor attended a meeting of the city council, confronted by protesters urging him to resign. Frankly, the "Trukhanov case" is unlikely to have strengthened NABU's reputation, while the issue of changing the code of criminal procedure that so far allows defendants in corruption cases leave detention facilities so easily seems to be no less acute than the creation of the Anti-Corruption Court.
Yevgeny Magda
If you see a spelling error on our site, select it and press Ctrl+Enter