Candidates in search of allies ahead of upcoming elections in Ukraine
18:30, 27 February 2018
9 min.
585
Disastrously low ratings of all key players who will next year try to compete both for presidency and parliament seats are forcing them to feverishly seek allies and merge. But it remains unclear whether any of them will manage to find common ground and come up with a "single candidate".
Formally, the first one who somewhat succeeded in putting together a certain pool of own supporters (not for long though), united by a common discontent with President Poroshenko, was Georgian leader Mikhail Saakashvili. Some six months ago, his team acted as a single mechanism, pushing through the Rada a number of legislative initiatives – on lifting parliamentary immunity, introducing open party lists in Rada elections, and setting up an anti-corruption court...
But, as it sometimes happens, the spree didn't last long. After Saakashvili's breaking through the border into Ukraine in September 2017, the allies gradually began to distance themselves from him: while Saakashvili was touring Ukraine, representatives of Samopomich, Batkivshchyna, Euro-Optimists from BPP, and non-factional deputies, who had earlier joined his team, "sat still" in Kyiv. They explained themselves rather simply: on October 17, a large rally was being prepared in the capital and they had to coordinate efforts, while Saakashvili, according to Samopomich MP Yehor Sobolev, supports the idea of gathering people outside the Verkhovna Rada using "energy and oratorical talent."
The rally was assembled, tents were put up outside the Rada, slogans were chanted from up the stage, and even succeeded in some way as the above-mentioned bills were moved from a dead spot in parliament, but then... Weeks passed while the forces just couldn't arrange a real joint action. Some of Saakashvili's former allies hastened to claim that there had been no plans to set up a large-scale political association, while partnership, they said, didn't go anywhere. Some, on the contrary, reminded how back in 2004 the opposition had to join forces to come up with a single candidate for the election.
"We won't win this way. It's time for us to begin negotiations on uniting healthy forces and nominating a single candidate for the next presidential election," MP Mustafa Nayyem (BPP) argued on the eve of Saakashvili's sudden readmission to Poland. "Obviously, today it's too early to talk about a single structure, list, or leader ... The most important thing is to agree on common criteria, rules, and objectives. Without this, we will be drawn into a mutual war and unhealthy competition, which will end in defeat."
A little later, Saakashvili's comrade-in-arms, ex-deputy general prosecutor David Sakvarelidze, confirmed that negotiations were indeed being conducted in the democratic opposition's camp on further joint actions to support and protect people's will. Having no own candidate for the presidential elections, the "Movement of New Forces" was ready to support anybody else who enjoys "highest popular support".
REUTERS
Temporary non-aggression pact
However, political scientists don't tend to believe in the probability of total unification of opposition forces, although they don't rule out the emergence of temporary ideological unions. "The opposition's broad unification is not a promising endeavor. Now it's rather about coordinating the efforts of opposition forces," says Oleksiy Haran, professor of political science at the Kyiv-Mohyla Academy, scientific director at the Democratic Initiatives Foundation.
As of today, unification is possible, but not over some general ideas, but, perhaps, against Mr Poroshenko. However, such an alliance will be able to hold out until a certain moment, as long as it is beneficial to all parties. "Undoubtedly, they can unite against Poroshenko, but it's unclear how they're going to move forward because they have no common understanding of the country's future, in particular, in the economic sphere," said Viktor Taran, head of the Center for Political Studies and Analytics.
His words are indirectly confirmed by politicians, themselves, as they refuse to share details of the alleged talks or explain the base of future alliances, at the same time continuing to promote that unification idea. The only thing they've been doing is repeating banal slogans about kleptocrats in power, dictatorship, corruption, and the need to somehow resist all this. According to MP Svitlana Zalishchuk (BPP), there is an understanding among her colleagues from different political forces that the changes are needed "at least to create the Anti-Corruption Court without any IMF pressure." "To this end, we need to determine a single candidate, not to repeat the situation, for example, with [former Kyiv Mayor] Leonid Chernovetsky, who won the polls twice because the opposition marched in several columns," she said.
On the other hand, the deputy notes that despite the fact that "extensive discussions" are underway, any details are "too early to voice".
"We need to unite in order to become a country without corruption and oligarchs," a non-factional people's deputy Yuriy Derevyanko echoes Zalishchuk. "We are ready to unite with political forces that don't imitate being in opposition and not play up to the authorities on certain issues."
That is, no specifics here, either, which makes us doubt the possibility of at least a hypothetical unification with anyone at all.
The fact that the potential presidential candidate cannot promise or, most importantly, guarantee certain posts and advantageous positions to certain political forces after the elections, adds oil to the fire of negotiations. That's because such issues are decided by the coalition, which will be created only following the Rada elections, which, in turn, will be held after the presidential race.
"It is possible to predict the positive outcome of the talks only if the parties manage to distribute proposed posts in advance. For example, Tymoshenko is ready to unite, only if she herself becomes that single candidate [for presidency], since she has some kind of an ultimatum and she will not agree to any of the posts, except for the top one," Viktor Taran points out.
However, according to the MP Alyona Shkrum (Batkivshchyna), as of today, no negotiations are being held on a single candidate for future elections from the democratic opposition. According to her, it's allegedly about choosing "common ideological directions". "We are negotiating with all democratic pro-European forces and we are ready to support them. If they are ready for negotiations and ready to join Batkivshchyna, this will definitely not be unification into some kind of a bloc. We've already seen blocs, and they don't lead to anything good. The chance of such an association has been quite significant recently, but every time some small political forces were not ready for this," she noted.
"Talks about unification is a transformation that can last until summer ... Politicians are now in a situation where they have no permanent ideological adversary, as was the case with Yanukovych, since all political figures today are conditionally pro-Western," says deputy head of the Situations Modeling Agency, political strategist Oleksiy Holobutsky.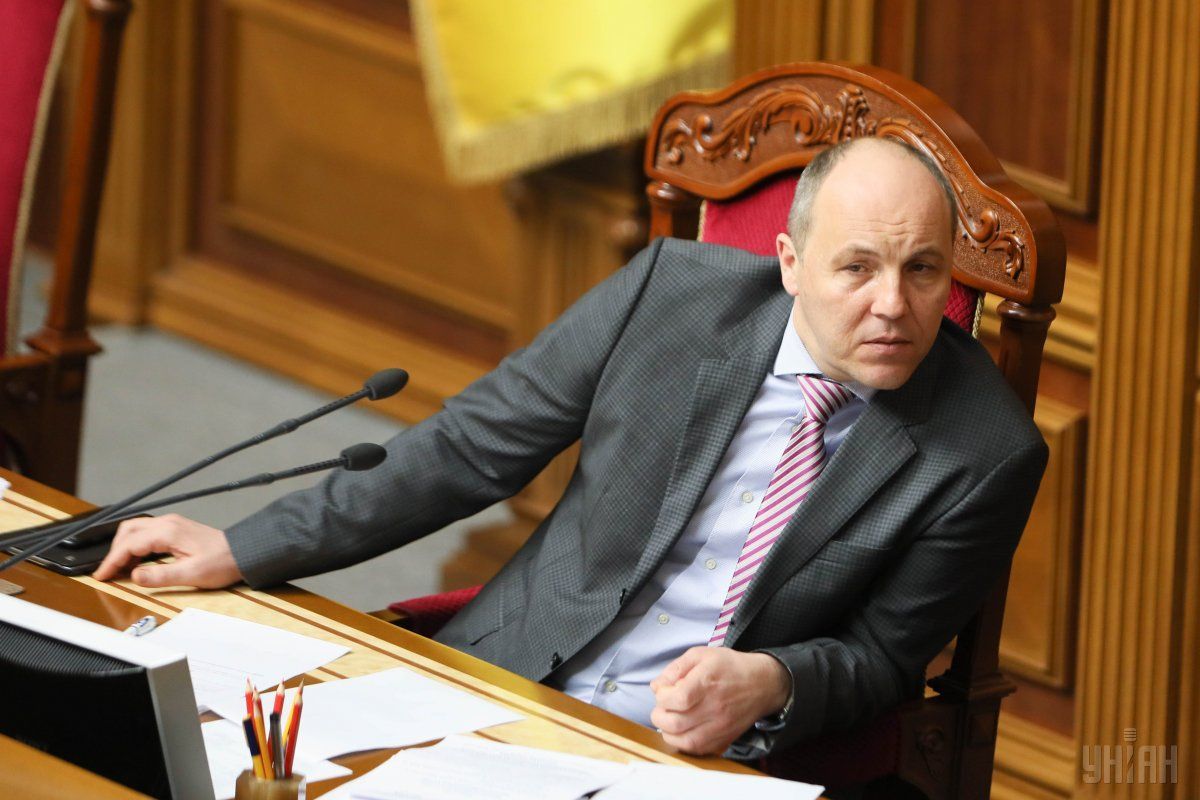 Photo from UNIAN
Early elections are no panacea
Experts suggest summer 2018 being a certain milestone because by that time it will have become clearer whether Bankova [Presidential Administration] will go for a radical path and announce snap parliamentary elections. Poroshenko might need them as a factor in pacifying intractable allies in the Rada.
According to Samopomich faction head Oleh Berezyuk, the Rada is being "blackmailed by early parliamentary elections before the presidential ones". "There are rumors in the Verkhovna Rada that the coalition will be offended because the parliament is not willing to select the Anti-Corruption Court, and that the parliament will be dissolved," he said at the Conciliation Council of parliamentary faction leaders Feb 26.
In turn, Rada Speaker Andriy Parubiy stresses that the snap elections scenario is being imposed on Ukraine from outside, so Ukrainians will vote as scheduled, in October 2019, and no early elections will be held. "Let's put this issue aside. Rumors of early elections have been around as long as Rada has been working," he said.
But the BPP reacted unequivocally. Deputy faction head Oleksandr Tretyakov commented: "The statement by the parliament speaker claiming that the Rada will work all the way until the elections scheduled for next year... Well, I'm sorry, Andriy Volodymyrovych [Parubiy], but this is not your competence. It is exclusively the competence of the president to dissolve or not dissolve the parliament."
In other words, suspicions are not unfounded that the issue of early elections is being spun by Bankova. Meanwhile, those "peculiar" relations in the parliamentary coalition resemble those of spiders in a jar. It is possible that some kind of bargaining is also ongoing between the BPP and Popular Front factions. However, both parties are officially denying it. Ordinary deputies from the Popular Front hint at the fact that, given the latest opinion polls, the faction has not yet come to a consensus on which candidate to support in the future presidential race and, therefore, with whom to unite. At the same time, according to MP Oleksiy Honcharenko (BPP), no one in the pro-presidential faction has discussed any potential alliances yet.
Whatever the case, the president does need parliament support to be nominated for his second term. If he fails to agree with the current comrades-in-arms, he might as well take a risk and go for the Rada re-election, placing a bet on the majority component. He would then seek support in the new configuration of the parliamentary majority.
On the other hand, many deputies (including those from the pro-government team) realize that it is quite possible to be left out of the new convocation if early elections are held, while in a scheduled election, it will be very difficult for them to obtain mandates if their candidate loses in the presidential race that will precede the Rada elections.
Anatoliy Hrytsenko / Photo from UNIAN
Role of third party
Head of the Penta Center for Political Studies, Volodymyr Fesenko, believes that nobody can repeat the success a la "single candidate Yushchenko" in the current conditions. Rather, it is worth expecting certain unions of different political forces between the first and second rounds of presidential elections, when allies, despite all risks, could expect to get some "candy" for supporting a certain candidate, after the parliamentary election race. Fesenko recalls that such a scheme was worked out in Ukraine back in 2010 when Yulia Tymoshenko and Viktor Yanukovych were fighting to ensure support of Sergiy Tigipko's electorate.
"It is no accident that Hrytsenko is now getting involved in the negotiations since there is a layer of active voters (15-20%) who don't want to vote for the most rated candidates - Tymoshenko and Poroshenko," Fesenko said.
Anatoly Hrytsenko discloses no details of any negotiations, at the same time confirming that his "Civil Position" considers as allies several options at once: Samopomich, European Party, People's Control, Democratic Alliance, and Movement of New Forces.
"We also should not consider as "function people" a number of figures from Poroshenko's entourage," says a director of the Center for Civil Society Studies, Vitaly Kulyk.
In particular, he believes the rhetoric of Prosecutor General Yuriy Lutsenko may indicate that he is starting to position himself as a potential "strong partner" in the 2019 elections. "The resource of the PGO, its achievements (from the recovered Yanukovych assets to treason charges pressed against the ex-president) are all in the prosecutor general's piggy bank and can later be converted into electoral stories," the expert notes.
"In general, judging by media presence, Yuriy Lutsenko feels he is part of something bigger and can get a share of it, of which he signals his target audience," the expert adds.
As for the other players, Volodymyr Fesenko believes Lviv Mayor Sadovyi's ratings have dropped heavily over the past year and a half - he did not benefit those waste landfill problem issue, and therefore, even though his nomination for president is not being directly ruled out, he has little chances to win even as a single candidate.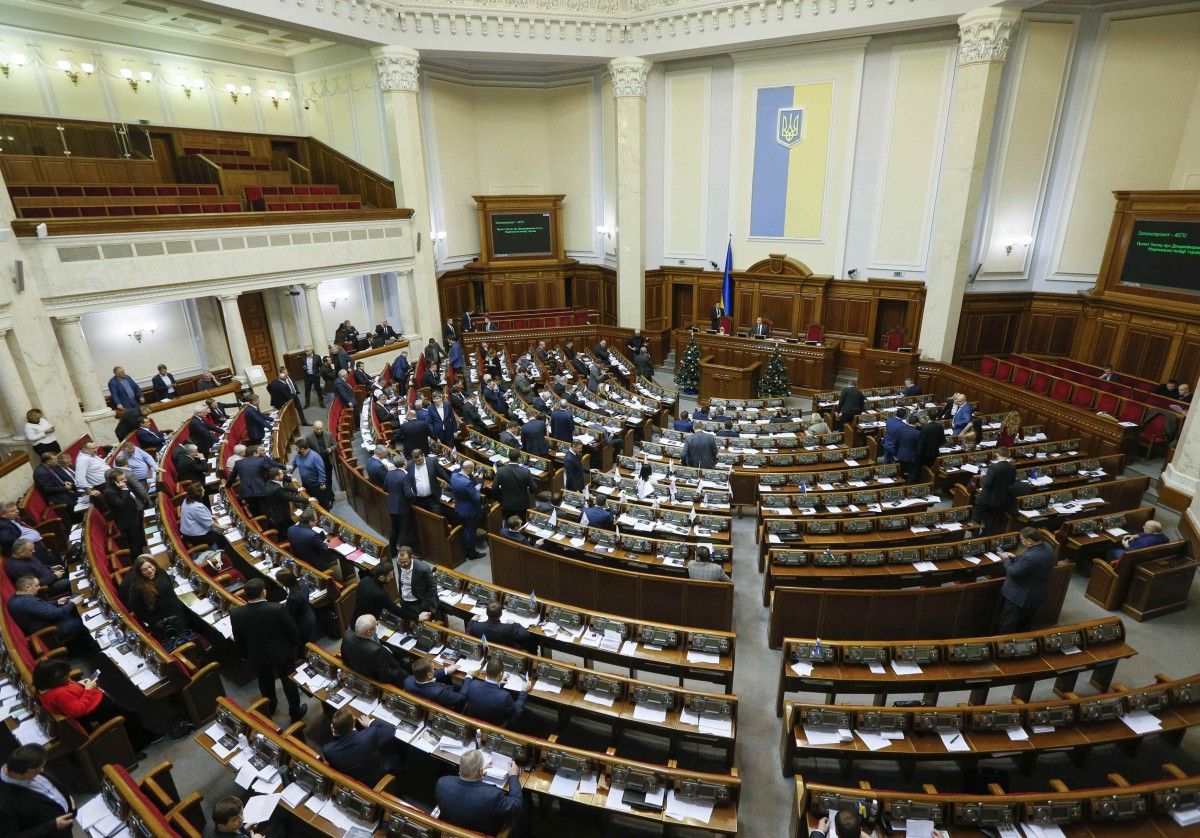 REUTERS
Another opposition
Discussing all scenarios of both the presidential and parliamentary election campaigns, we cannot turn a blind eye to another opposition.
First, there's the Opposition Bloc and its possible allies – Za Zhittia led by Vadym Rabinovych, Vidrodzhennia led by Vitaly Homutynnyk and Viktor Bondar, and Osnova headed by Serhiy Taruta.
However, Opposition Bloc's MPs on parliament's sidelines complain that some of their potential allies have their own presidential ambitions. Therefore, even being interested in unification, they are not yet ready to discuss withdrawing their candidacy from the race for the sake of some single candidate. However, it is not ruled out that closer to the date of presidential elections, such unification will become possible.
However, if we follow the rhetoric of potential "friends", there is no talk about an actual unity, even hypothetically. For example, Serhiy Taruta recently said that his party's ambitions are "to participate and win both in presidential and parliamentary elections." In turn, Vadym Rabinovych openly criticized the leader of the Opposition Bloc, Yuriy Boyko, saying that the latter betrayed voters in the southeast of Ukraine for the sake of solving his own problems [related to the investigation over a drilling rigs purchase scheme].
Besides, one can only dream about unity within the Opposition Bloc itself: everyone is trying to play their game - from Novinsky and Lyovochkin to Dobkin and Murayev.
Secondly, an alliance of nationalists (with an eye to parliamentary elections) can also become interesting. Political scientists note that Svoboda, Right Sector, and National Corps can unite to pass to the parliament threshold. Moreover, UKROP can join the union as well. In particular, Svoboda MP Andriy Ilyenko said that consultations had already begun, but no candidates had been considered yet.
"A year ago, Svoboda signed the 'National Manifesto' with the National Corps, Right Sector, Congress of Ukrainian Nationalists, and other nationalist parties, and we are now working in the framework of a common ideology ... But we haven't yet discussed the format of participation in both presidential and parliamentary elections. No one has yet distributed future posts," he said.
UKROP also claims it is not against unification, but they will try to cope on their own. "It would be better to walk our own path... But I do not rule out that under certain circumstances, we will be able to interact," said a party representative, Vitaly Kupriy.
At the same time, said political forces note that a single candidate from opposition parties is more a utopia than a reality.
*** Thus, multi-layered negotiations are underway. But we should recall some mistakes traditional for Ukraine: the diplomacy of domestic political forces works well only until it reaches the point where personal ambitions come into play. And here, each of the potential "single", or not so much, candidates can go full "breaking bad". After all, the more electoral support for the "leader" throughout the presidential race, the greater the chances of his political force to overcome that five percent threshold, get more mandates in the Rada, join the coalition talks, and ensure more seats in the Cabinet...
Anastasia Zaremba
If you see a spelling error on our site, select it and press Ctrl+Enter