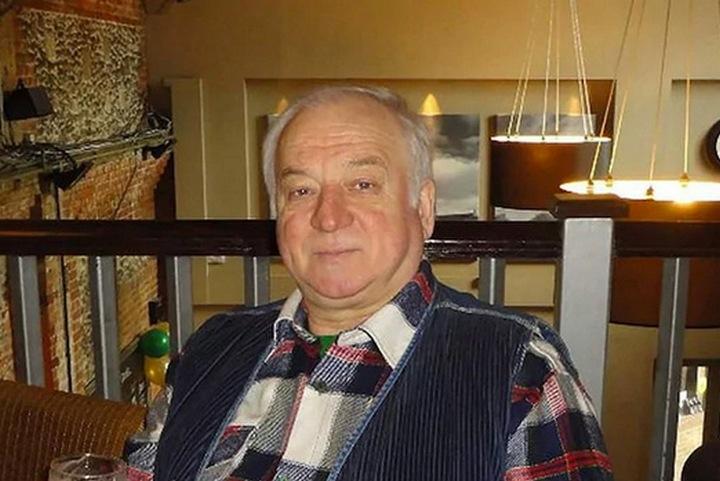 Ukrainian interest. Chemical Kremlin, Washington's new sanctions, and Orban's all-in
21:00, 09 April 2018
2 min.
515
Sergey Skripal and his daughter Yulia came out of a critical condition amid intensive treatment. Russia's efforts in the UN Security Council and the Organization for the Prohibition of Chemical Weapons found no support. Donald Trump met with presidents of the Baltic States. In Ankara, Recep Tayyip Erdogan applied diplomatic asymmetry. Nord Stream 2 continues its advance toward the practical phase of construction. The U.S. imposed new sanctions against Russian oligarchs and officials. Viktor Orban resorted to unbridled propaganda.
The Skripals poisoning case finally saw some positive developments as the victims of the Novichok nerve agent are reported to have come out of a critical condition, while Yulia even released a public statement for the media. But it seems that the news was not so pleasing to Moscow which continues to spit accusations at London. However, British arguments turned out to be stronger than Russian ones. Both at the UN Security Council and the OPCW's meeting initiated by Moscow, Russian diplomats failed to convince the majority of participants of their version of events around the use of a military grade nerve agent.
Donald Trump, during a meeting with the presidents of the Baltic states, timed to the 100th anniversary of the proclamation of their independence, noted that it would be great to be friends with Russia and Putin. However, the 45th U.S. president did not forget to mention that it was his administration that took the toughest stance toward the Kremlin. Meanwhile, U.S. relations with China resemble actual preparations for a trade war. The Baltic leaders chose to speak with Trump in a positive tone, emphasizing the strategic nature of their partnership with the United States.
Ankara hosted a summit of three presidents who reacted to Donald Trump's unexpected statement on plans to withdraw U.S. troops from Syria as quickly as possible. Leaders of Turkey, Russia and Iran, of course, have their own interests in this Middle Eastern country, which do not coincide with those of the U.S. However, one can hardly believe the summit saw a complete mutual understanding: negotiators might only have some shared vision of the Syria issue at the level of certain tactical concessions.
The Verkhovna Rada, Ukraine's Parliament, adopted an appeal to the international community, calling on foreign colleagues to ban further construction of the Nord Stream-2 gas pipeline bypassing Ukraine. On the same day, Finland gave the project their permission to use the country's territorial waters for construction, and now it's Denmark and Sweden's turn to have their say. And although European Commission official Dominique Lestori assured that the EC would stand against the Nord Stream 2 launch, Ukraine and other transit states shouldn't relax too much.
Washington, a consistent critic of the Nord Stream 2 construction, on Good Friday made another strong move against Russia, announcing a new list of 38 individuals and legal entities from Russia to be sanctioned. Oligarchs Oleg Deripaska and Viktor Vekselberg, billionaire Suleiman Kerimov, and security officials Vladimir Kolokoltsev, Nikolai Patrushev and Viktor Zolotov, as well as Gazprom CEO Alexei Miller - they are all part of Vladimir Putin's entourage. Russia has already vowed an "adequate response." Before anyone panics, let's recall that the U.S. and Russia are in different weight categories military and economy-wise.
One of the Kremlin's most vocal supporters in the European Union, Hungarian Prime Minister Victor Orban, ahead of parliamentary elections held April 8, moved from agitation for the Fidesz party to full-blown propaganda against his opponents. Unfortunately, this tactic seems to have worked as Orban secured his third consecutive term while Fidesz scored a comfortable victory.
Yevgeny Magda
If you see a spelling error on our site, select it and press Ctrl+Enter