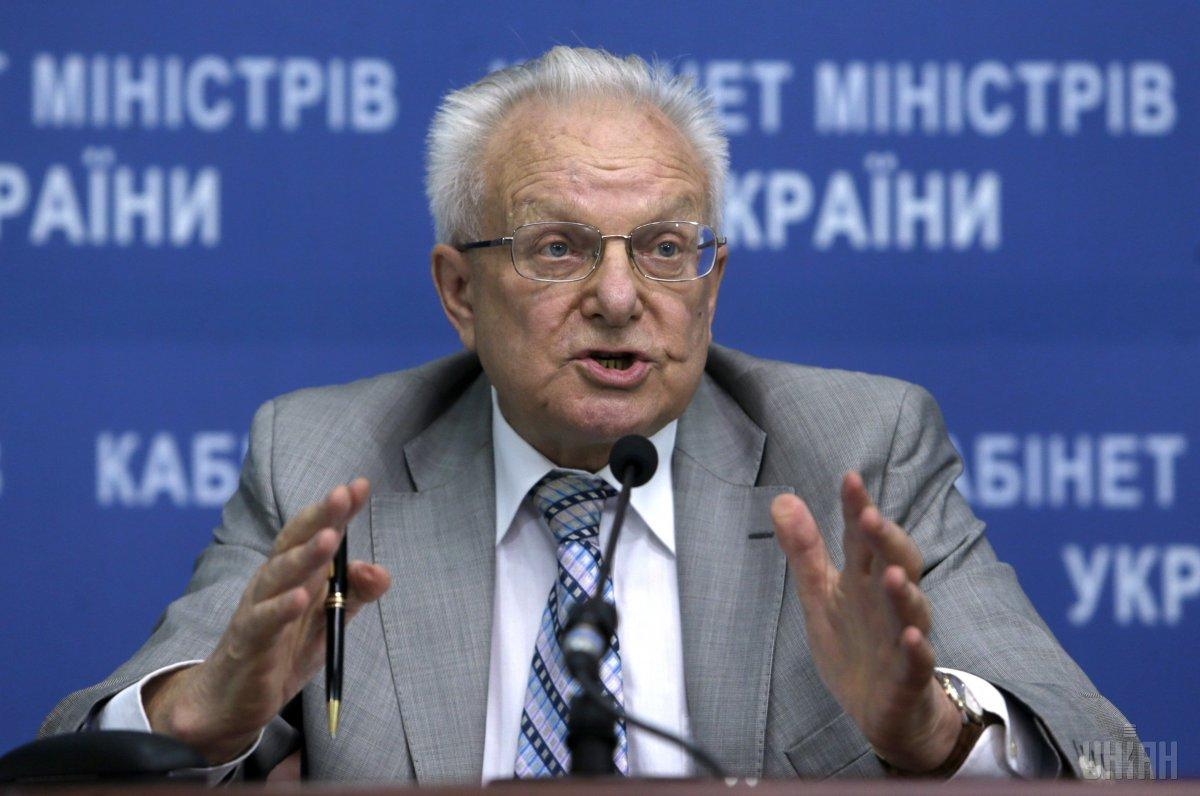 NABU Auditor Volodymyr Vasylenko: Very often, police and courts act not as law enforcers but as law violators... NABU is called to defend law; therefore, its activities must remain within the legal framework
23:00, 07 June 2018
4 min.
202
Interview
Volodymyr Vasylenko, a NABU Auditor appointed today by the Verkhovna Rada, an expert in international law, honorary lawyer of Ukraine, Doctor of Law, told UNIAN about the purpose of the audit of anti-graft bodies and his mission as an auditor.
After the creation of new anti-corruption bodies in Ukraine, the Verkhovna Rada, Cabinet of Ministers and President of Ukraine each had to appoint members to the Commission for external control over the effectiveness of performance of the National Anti-Corruption Bureau of Ukraine. However, the election of a Commission member by the Verkhovna Rada was several times disrupted. Finally, in June last year, the EU expressed concern over the politicization of these appointments. And only now did the people's deputies finally manage to elect their NABU auditor. UNIAN talked to Mr Vasylenko following a successful parliamentary vote.
On Thursday, the Verkhovna Rada appointed you member of the Commission for external control to independently assess (audit) the effectiveness of NABU. Should we congratulate you or say we feel sorry for you?
This is exactly the way you should pose your question. Probably, I'd rather you say you're sorry for me than greet me.
But why?
This is not a creative kind of work.
What is my goal? To see what's going on and to somehow help avoid such hostile competition between various law enforcement anti-corruption bodies.
You mean, putting a stop to squabbles between NABU and the Special Anti-corruption Prosecutor's Office we all witnessed last year?
Yes, that, too.
What is the role of auditors in general and what is the ultimate goal of auditing NABU?
It is difficult to answer in one word. I would say that my interest is to make everything so that NABU functions properly and so that there are no artificial complaints regarding its performance. On the other hand, so that NABU activities take place within the framework of law and remain effective. That is, I see my task in assessing the activities of this institution.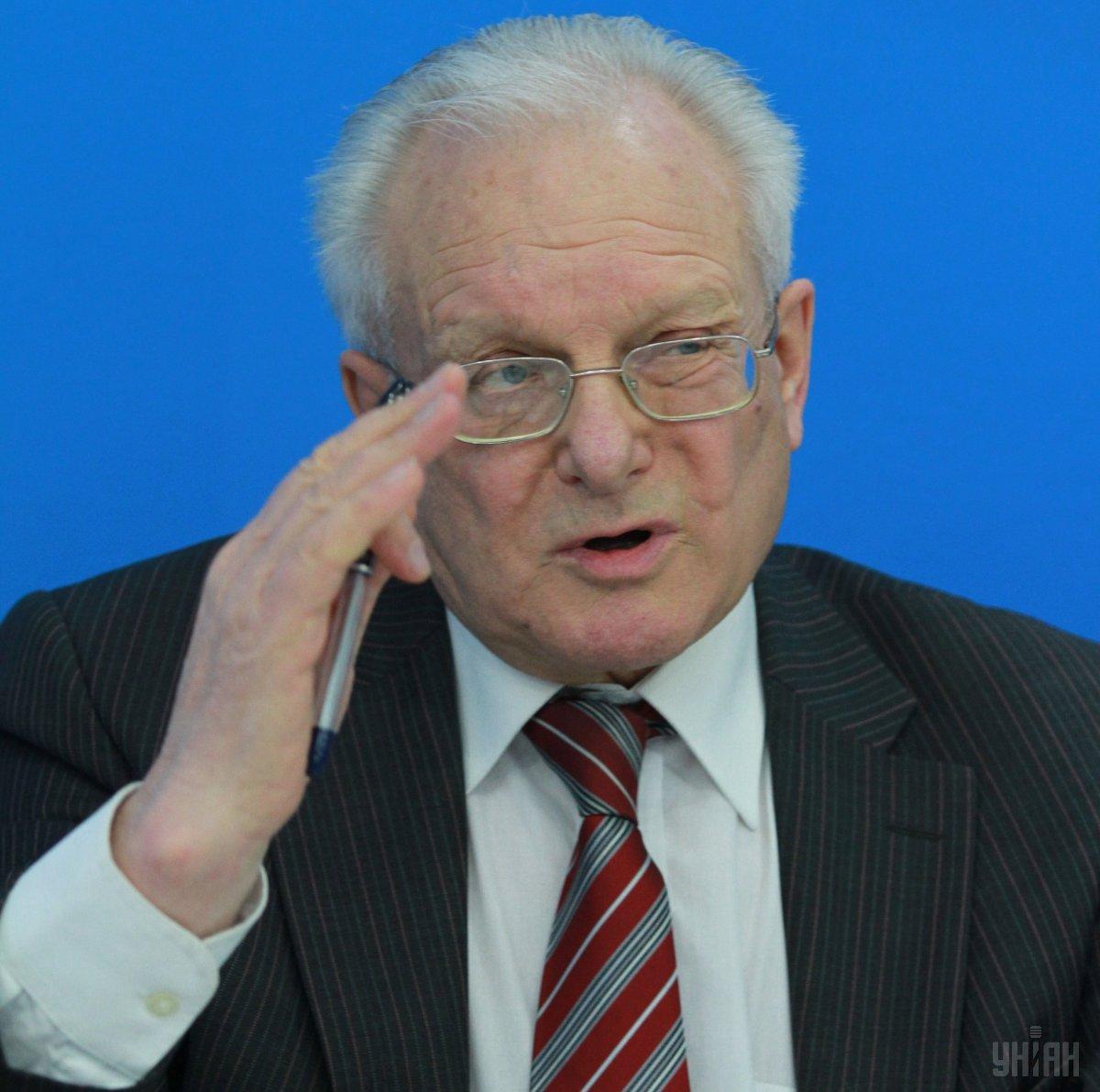 Photo from UNIAN
For example, if we take police or courts, they very often act not as law enforcers but as law violators, because they fail to act within the framework of the Constitution and other legislation... NABU is called to defend the law, therefore, its activities must remain within the legal framework. That is, the agency must be operationally and institutionally independent. And this is one of the tasks of the auditors - to determine whether it always acts as an institutional and operationally independent body.
After the creation of anti-corruption bodies, the public expected high-profile verdicts. But over these few years, there were no high-profile cases, no high-profile sentences. Moreover, some NABU targets are now appealing the agency's moves with European courts. And what if decisions are not in favor of NABU, and Ukraine, as a result?
I see it this way: if any law enforcement agency complies with the laws - and our laws are in line with international standards - then the problem should not arise at all. But if a law enforcement agency violates the law, there arise problems associated with decisions of the European Court of Human Rights.
Did you track practices of foreign anti-corruption agencies? Romania is often cited as an example, but there is no special audit for their anti-corruption bureau. It's just that the leadership of that agency releases a public report once a year...
I have not studied these issues. But in general, in Romania, they decided that they would do it this way and that this would be enough. In Ukraine, they decided differently. Incidentally, our law also says that the NABU leadership shall report every six months. And this report must be approved by the Verkhovna Rada. In addition to that, their work must be controlled by auditors.
In other words, the Commission's audit results will be passed to the Verkhovna Rada, right?
Yes, at least, that's what the law says.
That is, if there are some issues in NABU's work, if its leadership should be dismissed, the final decision is is still to be taken by the Verkhovna Rada, is that correct?
I see it this way.
I believe that in the NABU cases and their investigation must not see any selective and politicized approach. The case must not be opened to get a bribe or exercise political influence.
Are there any deadlines for the audit? After all, it's only three people who will have to track hundreds of NABU cases...
In accordance with the law, the Commission is elected for a year. That is, logic suggests that it should review the activities of NABU throughout this year.
But now the situation suggests that you have to deal with cases that have amassed over several years…
Today's situation is anything but normal. That's because formally, NABU began its work in April 2015, and now it's already 2018. Of course, they made their reports, but nobody really controlled them and nobody checked anything. Therefore, there is a very practical question: from which period are we supposed to conduct an audit? There are many cases there. According to their statistics, it's nearly 700 of them. For a qualified and diligent analysis, a year won't be enough. Therefore, it seems to me that it is necessary that a longer term be set for reviewing the NABU work. That's the first problem.
Another problem is that, unfortunately, the law on NABU does not specify how our activities are provided for - that is, how the Commission should work, and with whom, since three persons cannot carry that burden by themselves. We need to hire staff, contracted specialists - to perform certain tasks on reviewing cases, and so on.
And how should these problems be addressed?
I hope that amendments to the law on NABU will be made and approved in the near future and all these issues will be resolved.
Looking back at these three years of work of anti-corruption agencies in Ukraine, how would you evaluate it at the beginning of your audit mission?
I cannot give an assessment right now, because I only know about the NABU work from mass media. I never met their leadership and staff, and I was never briefed on any of their cases. I should look into this all and review everything specifically to build my conclusions. There are no grounds to do any assessment now by just looking at the blank ceiling.
Have you met any of your new colleagues before? Do you think you'll get along well?
The Cabinet appointed my colleague, international lawyer Mykhailo Buromensky. We are not friends, but, let's say, we're from the same field, so we know each other as experts. And we still don't know whom the president will appoint. Obviously, we will have to agree on our methods of work, divide functions, and so on. However, I am up for a constructive work. I believe that there should be no competition, there should be cooperation.
Tetiana Urbanskaya
If you see a spelling error on our site, select it and press Ctrl+Enter