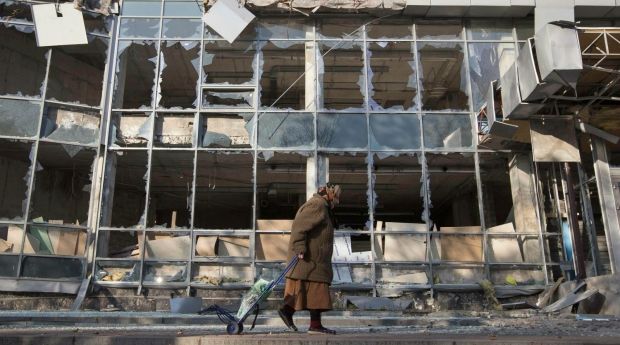 Citizens or half-citizens?
14:28, 19 December 2014
4 min.
11
Russian media have for the last month been scaring the residents of Donetsk and Luhansk regions with a new "bogeyman story": after suspending social payments on territories outside the Kyiv government's control, residents of these regions will lose their citizenship.
At least, that's how the story goes. The truth is more complicated.
The main argument of Russian propaganda is a draft bill tabled in parliament by a group of MPs from the right-wing Svoboda political party. The MPs suggest suspending Ukrainian citizenship for crimes, "connected with infringement of territorial integrity, inviolability of Ukraine, treason, sabotage and espionage." Moreover, it would not concern all residents of the Donbas and any actions would be taken only after convictions come into force.
Due to lack of attention and translation issues or (what is more likely) intentionally, the Russians have not distinguish the terms "terminating citizenship" and "suspending citizenship". However, the MPs also failed to make it clear in the bill.
Adding to the brew of intrigue, MPs from the political party Batkivshyna proposed a similar bill, No. 1297 of December 8, suggesting that a new term be added to Ukraine's Criminal Code – "suspending citizenship."
"In contrast to the procedure of 'terminating citizenship,' which is directly prohibited by Part 1 Art. 25 of the Constitution of Ukraine and the "loss of citizenship," enshrined in Art. 19 of the Law of Ukraine "On Citizenship of Ukraine," the new norm proposes appropriate responses to crimes against national security," the draft's memorandum explains.
A person whose citizenship is suspended shall lose their right to vote at any level of elections. If such a person owns land for agricultural purposes, this property shall be expropriated within a year's term. Besides, such a person will be forced to restore his legal status in Ukraine.
The MPs stress that citizenship is not only about rights, but also about duties. If the state is obliged to protect its citizens on its territory and abroad, a citizen must abide by the state's laws. Therefore, MPs consider the proposed norm an appropriate and justified reaction to crimes against the state.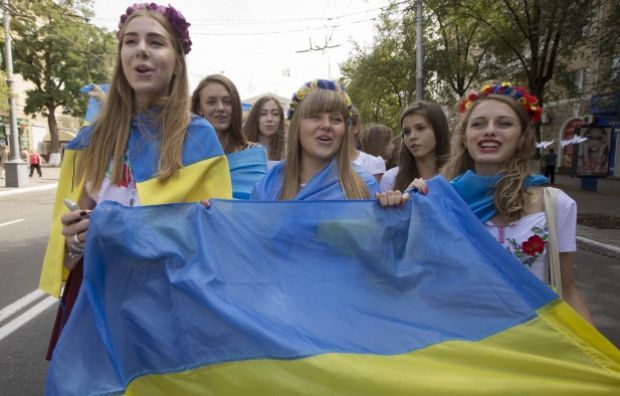 REUTERS
In fact, the first attempt to pass such a bill took place during the parliament's previous convocation, though this was not highlighted by Russian media. The co-author of one of the drafts, Valentin Korolyuk, has noted that the norm will in the first place apply to terrorists and persons demonstrating hatred toward the state, adding that "the Constitution prohibits terminating citizenship which has been obtained by right of land, so, in this bill, we do not propose terminating citizenship but suspending citizenship. This will be an additional form of punishment to imprisonment."
In September, an expert of the Verkhovna Rada Institute for Legislation, Professor Valeriy Vorotin said that "if a person acts in a way [that entails] disowning his state, acts against its territorial integrity, independence and security, then he himself breaks legal bonds with this state."
It should be noted that Germany is seriously considering terminating the citizenship of those of its citizens who travel to Iraq and Syria to fight for the so-called ISIL terrorist organization. Vorotin added that "as the DNR and LNR have been declared in Ukraine as terrorist organizations, their supporters automatically become the terrorists' accomplices."
Pavel Pasternak, a human rights activist and a lawyer, says that term juggling between "terminating" and "suspending" citizenship is only being done to prevent the state from breaching of Constitution and other legislation or having the need to change them. It also prevents further manipulations. Moreover, according to international law, citizenship is something one cannot be deprived of.
Therefore, the expert suggests, it should be underlined that we are dealing with only a partial restriction of rights. We must also carefully monitor the implementation of new norms.
Actually, the partial restriction of rights regarding citizenship already exists in Baltic States. In Latvia and Estonia, for instance, persons that have not been citizens of any state apart from the Soviet Union, if they meet a number of requirements, are recognized as "non-citizens."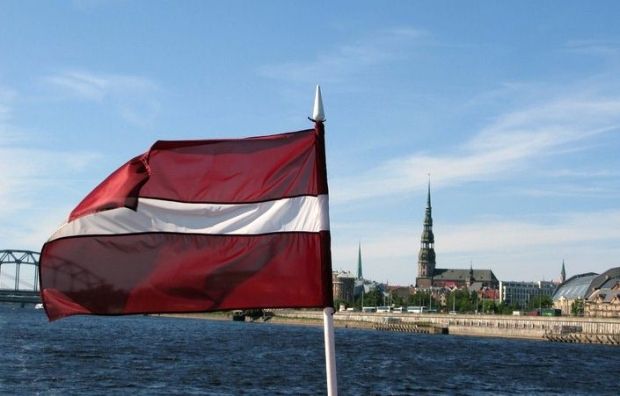 Photo from flickr.com/photos/bubbahop
A 45-year-old Latvian, Katrina Jansons, says, "without [these measures] Latvia would never have become the country it is now. Who knows how long would it take for us to approach European thinking and a way of life if back then we hadn't implemented a number of strict measures? But they had a choice: to become a Latvian citizen (that is, learn the Latvian language, history, culture and pass a test) or to be deprived of the rights that are obtained by the ones who have chosen this path."
Katrina remembers that there were worries that "non-citizenship" did not correspond with European practice. "Still, most Latvians and Estonians recognized that this path was required to free the states from imperial oppression. Unfortunately, Ukraine and Belarus have not taken such steps," said Katrina.
According to Katrina Jansons, around 13% of the people in Latvia today are non-citizens. They are mostly Russian-speaking residents who are still "convinced that citizenship can be obtained easily," and some are just stubborn and refused to take the tests, although they could have passed them.
On the other hand, 74% of Latvian citizens voted in 2012 against granting the Russian language a national status.
Despite the myths of Russian propaganda, there is no discrimination of Russian-speaking non-citizens in Latvia. There are Russian media, Russian can be studied at schools, and it is freely spoken. But the government is clear about its priorities, paying great attention to national language, culture, history, etc.
The example of Baltic States can hardly be applied to Ukrainian situation, suggests Vladimir Vyatrovich, director of the Institute for national memory. He says it is too late to implement initiatives concerning suspending citizenship, despite the fact that, unfortunately, some militants in the Donbas contest the very statehood of Ukraine.
"The Baltic States have made their move right after becoming independent, and now, it's too late for Ukraine to act in this direction," said the historian.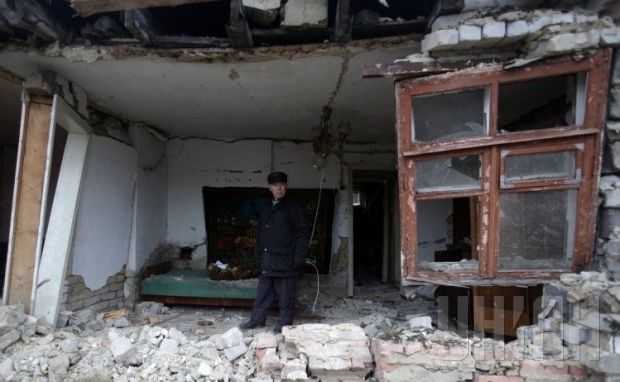 UNIAN
Anyway, there is no political will in the Ukrainian parliament to pass the bill that is being used by Russian media to scare the residents of the Donbas.
"It is too dangerous to make decisions that could even further escalate the conflict in the east," say the coalition MPs, "so any bill suggesting terminating of citizenship, even for crimes against the state, will have very few chances of passing through the house."
Meanwhile, the most zealous activists in Russia suggest denationalizing for nonconformity. For instance, Russian writer Eduard Limonov has recently announced that anyone who openly supports Ukrainian forces, chiefs of liberal media outlets and all "adepts of liberal values", a member of the so-called "fifth column", should be stripped of Russian citizenship.
If you see a spelling error on our site, select it and press Ctrl+Enter