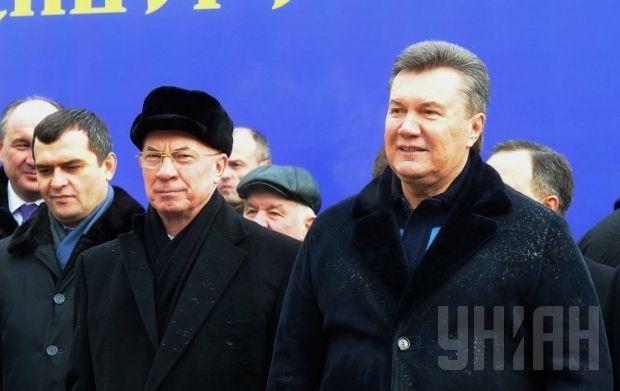 Yanukovych and Co. wanted by Interpol: Between jail and a gilded cage
17:04, 15 January 2015
6 min.
266
On January 12, 2015 Interpol officially placed on the international wanted persons list Ukraine's former president, Viktor Yanukovych, who fled to Russia in February. But his extradition from Russia is not guaranteed. 
Ukraine initiated the procedure for Yanukovych's extradition as early as March 2014. At that time, given the criminal proceedings against the fugitive ex-president on charges of abuse of authority, the court ruled for the arrest of Yanukovych at the request of the investigator, as reported by Ukraine's General Prosecutor's Office. In the March report of the General Prosecutor's Office (GPO), it was noted that the holding of a press-conference in Rostov-on-Don by citizen of Ukraine Viktor Yanukovych officially confirmed that he was on the territory of the Russian Federation. "Therefore, the General Prosecutor's Office expects to receive a positive response from Russia's General Prosecutor's Office's request [for extradition]," the GPO said in a statement.
In turn, Ukraine's Justice Minister Pavlo Petrenko also drew attention to the fact that Russia and Ukraine had signed an agreement on cooperation in criminal and civil cases, which obliges Russia to extradite a person who is not a citizen of the Russian Federation on Ukraine's request.
However, the "response" came only in January 2015, and it was anything but what was expected by the GPO. Russia's Prosecutor General Yuriy Chaika told the Russian media that Ukraine had never sent a formal request for the extradition of the fugitive ex-president.
"Extradition requests for Ukrainian politicians, including Yanukovych, have not yet been received from the competent Ukrainian authorities. When received, such requests will be treated in accordance with the international treaties and Russia's legislation," said Chaika.
However, Ukraine's Interior Minister Arsen Avakov noted that "Russia is once again lying at the state level." According to him, Russia's Interior Ministry, violating all protocol specified by international law, has consistently ignored all of Ukraine's requests, putting neither Yanukovych nor other fugitive former Ukrainian officials on the wanted list across the Commonwealth of Independent States.
"As of today, Russia has ignored arrest warrants for 24 persons who previously held senior positions in Ukraine," he said.
Fugitives not on illegal immigrant lists?
Here, a small digression is needed. Given Russia's strict immigration laws, the status of Viktor Yanukovych and Co. on Russian territory, as of today, is illegal. The fact is that, according to Russian law, the excess of the migrant's length of stay in Russia results in his deportation and an up-to-10-year prohibition of entry. UNIAN repeatedly appealed to the Federal Migration Service (FMS) of the Russian Federation in this regard, trying to clear up the status of the fugitive Ukrainian ex-president. However, the FMS ignored all requests from the Ukrainian media, therefore we couldn't clarify the issue of Yanukovych having possibly obtaining Russian citizenship (since that would allow him to legally reside in Russia).
Only in November of 2014, the head of the FMS Konstantin Romodanovskiy told Russian press that he had no information on whether the former president of Ukraine Viktor Yanukovych had obtained Russian citizenship. At the same time, Romodanovskiy declined to comment whether Yanukovych had appealed for citizenship of the Russian Federation. This is all the more surprising, considering the fact that, according to the FMS officials, new restrictions in Russia's immigration laws will target mostly Ukrainians. Moreover, citizens of Ukraine who have not applied to the FMS to obtain permits to legally remain in Russia are known by name to Russian officials.
"Our database shows that there are nearly three million foreign citizens now in the Russian Federation who have far exceeded their legal term of stay," Romodanovskiy told the press in early January.
"These people did not come down to apply to the FMS. They believe that they can easily stay here and, most likely, work with impunity. However, the FMS data base knows each of them."
Russian courts could team up with Yanukovych and Co.
But does this mean that the Russian authorities will give the names of fugitive Ukrainian officials who are, with a high probability, on this list? Not necessarily, says the MP of the Poroshenko Bloc Viktor Chumak.
"Everyone understands what kind of a country Russia is, it [Russia] couldn't care less about international law... Former Ukrainian officials knew where to escape to from Ukraine," he told UNIAN.
Besides, according to Chumak, even if Russia recognizes the presence of Yanukovych and Co. on its territory, the extradition of fugitive criminals shouldn't be expected anytime soon, even despite the highest level - red - cards being displayed on the Interpol site (detention for extradition).
"Actually, nothing forbids and nothing prevents them from being extradited. But there are some perfectly legitimate procedures that can significantly delay the process. For example, the wanted persons might claim in the Russian courts that criminal proceedings against them in Ukraine are politically motivated. And no one can predict how long will it take for some Basmanny Court [one of Moscow's district courts notorious for ambiguous rulings] to hold hearings," said the MP.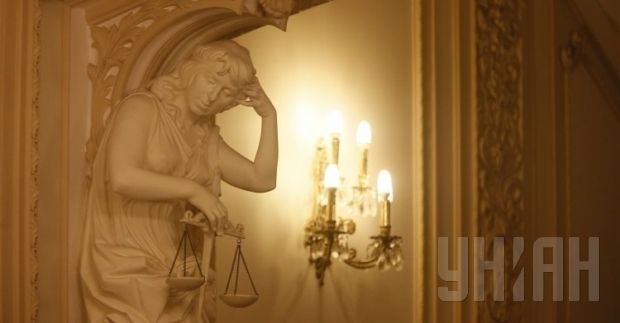 UNIAN
Human rights activists have the same opinion.
"Interpol's move does not oblige Russia to extradite Viktor Yanukovych and Mykola Azarov to Ukraine," Pavel Pasternak, a human rights activist told UNIAN.
"Even if a miracle happens and Russia agrees to extradite Ukraine's failed politicians, they can still appeal in court according to Russian legislation."
Moreover, according to experts, Russia has the right to deny Ukraine's request to extradite Yanukovych and Co. The fact is that, according to Russian legislation, a decision on the extradition is made by the Prosecutor General (contrary to Ukraine and the European states where it is in the competence of the courts), and the prosecutor general can give a number of reasons for refusing.
"For example, if a particular person has been granted political asylum, or if they are granted citizenship of the Russian Federation… the Prosecutor General's Office may also find evidence in criminal proceedings insufficient... So, certainly, the decision of Interpol is important, but it will not result in Viktor Yanukovych and Mykola Azarov being returned to their homeland," says a human rights activist.
In turn, head of the Board of the Ukrainian Helsinki Human Rights Union and  executive director of the Kharkiv Human Rights Protection Group Yevgen Zakharov said that even if Russia goes ahead with extradition, the fugitives must first be located, arrested and held in custody.
"But if the Prosecutor General of the Russian Federation decides on the extradition of Ukrainian politicians and places them on the wanted persons list, those can immediately 'get lost.' And it will be something like "we do not dispute, but we just cannot find them," he told UNIAN.
Between jail and a gilded cage
However, Zakharov is positive that the placement of former Ukrainian officials (and, in particular, Yanukovych and Azarov) on the Interpol international wanted persons list is of great international importance. Firstly, this is because solid evidence of committing a crime is needed for Interpol to declare someone wanted. Therefore, this is a win for Ukraine. Basically, if Interpol made such a decision, then the Ukrainian law enforcement authorities have provided enough evidence against former top-ranking officials in criminal proceedings.
Secondly, from now on, ex-President Yanukovych and ex-Prime Minister Azarov can only stay on the territory of a state that has granted them political asylum, as they would be arrested whenever they try to enter the EU countries.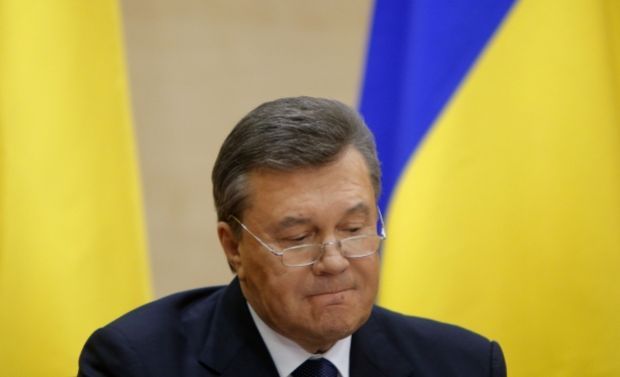 REUTERS
Thirdly, if Russia refuses to extradite these politicians, it will put itself, again, in an awkward situation, again violating all kinds of international agreements.
In turn, political scientists are not inclined to consider the Interpol's decision solely as a Ukrainian victory. According to the analyst and director of the Center for Foreign Policy Studies OPAD, Sergey Parkhomenko, the Ukrainian courts should announce charges against the officials of the Yanukovych regime to clearly demonstrate the will to bring them to justice.
 "It would desirable to announce court verdicts, even in [the officials'] absence."
And as the political scientist and director of the Ukrainian Barometer sociological service Viktor Nebozhenko told UNIAN: "On the one hand, it would seem that the Interpol's decision is a victory for Ukraine, the international recognition of the guilt of the Yanukovych regime. On the other hand, Russia will not extradite fugitive Ukrainian politicians not out of great love of them, but due to the fact that these people took billions of dollars from Ukraine."
According to him, the fact that the only way Viktor Yanukovych and Mykola Azarov will be able to leave Russia is by using fake passports gives the Kremlin additional controls over fugitive Ukrainian politicians.
"We should not exclude that Russia will try to usurp their multimillion-dollar estates, or rather, become the new holders of their bank accounts and everything else they took out of Ukraine," says the analyst.
Nebozhenko also reminded that the appearance of certain persons in the international wanted persons list does not always lead to their extradition, even if the persons are odious.
"For example, we already have an example with Dmitry Firtash, who was intimidated by all these warrants and extradition requests," he explained.
In addition, ten years ago, Yulia Tymoshenko, at that time a member of parliament and later Ukraine's prime minister, appeared on the Interpol wanted list at the Kremlin's request. Yanukovych himself earlier demanded the extradition of Arsen Avakov from Italy, Bohdan Danylyshyn from the Czech Republic, Mikhail Pozhyvanov from Austria...  and all these attempts were unsuccessful, as local courts had assessed the requests from the Ukrainian authorities as possible political persecution.
…In any case, today's fugitives to Russia are now facing a choice – jail in Ukraine or a gilded cage in Russia. 
If you see a spelling error on our site, select it and press Ctrl+Enter