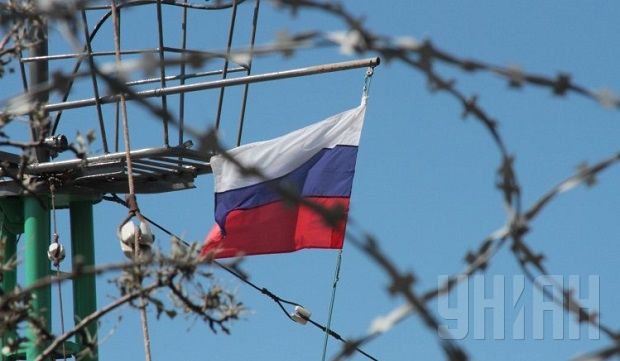 New sanctions against Russia: The guillotine is ready
The West has prepared new sanctions against Russia, the aggressor state. But their introduction was postponed at Ukraine's request. Everyone is waiting for the outcome of the latest attempt to establish peace in the Donbas. And if Putin wrecks the negotiations, a new round of confrontation is inevitable.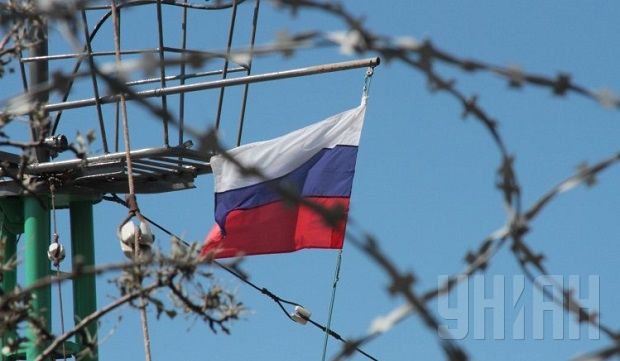 Drastic sanctions may lead Russia to default in 2-3 months / Photo by UNIAN
February 11 is D-Day. On this day, the negotiations will be held in Minsk in the so-called Normandy Four format, between Ukraine, France, Germany and Russia – the aggressor state. And if a compromise is not found, then there is a threat of a world war, scary as it may sound. European leaders have already started to voice their real concerns while doing their best to find a diplomatic solution to the Ukrainian crisis.
"I think that this is the last chance. If we can't come to a long-lasting peace agreement, we know the further scenario perfectly well: it has a name, this scenario is war," said the president of France, Francois Hollande, commenting on his Moscow visit, where he discussed the situation in Ukraine with Russian President Vladimir Putin and German Chancellor Angela Merkel.
However, no one is sure there will be successful talks. The main reason is the Kremlin's aggressive policy. U.S .President Barack Obama has warned Putin that if he does not accept a peace plan to resolve the situation, the supply of defensive weapons to Ukraine is possible. But Moscow has its own "peace" plan, which includes autonomy for the Donbas and Ukraine's federalization, according to some reports. In this scenario, Ukraine would lose its integrity and independence.
The West also sees strengthening of existing sanctions as another soft and long-playing lever of pressure on Russia.
"The first effects of the previously imposed sanctions will be seen in the middle of this year. In general, this year Russian companies and banks will have to return $180 billion worth of obligations. And they are not able to borrow this money abroad, [and] cannot get refinancing. They will need to take money out of their foreign exchange reserves or sovereign bonds. That is to say, being gradually exposed to sanctions can kill Russia in two- to  two-and-a-half years," a former deputy head of Ukraine's National Bank, Oleksandr Savchenko, told UNIAN.
The new sanctions list adopted by the EU Council on Foreign Affairs on February 9, the details of which were not disclosed, will certainly further complicate the already critical situation in Russia's economy, already affected by a drop in energy prices. As Savchenko noted, if earlier sanctions were about the prohibition of cooperation with the financial and capital markets, now the assets of a number of Russian companies can be blocked on the pretext of being related to the financing of terrorism, illicit arms trade, etc.
According to him, the new U.S. sanctions would be more stringent than those imposed by the EU. However, the most drastic measure - disconnecting Russia from SWIFT - is unlikely to be taken today.
"This is a very harsh sanction and it will have devastating consequences for Russia's economy. In about 2-3 months, Russia may come to default. This sanction is now being saved up in case of a large-scale Russian aggression... Disconnecting SWIFT is an extreme step that will lead to an indeed "swift" fall of Russia's economy," said Savchenko.
Oleh Ustenko, an executive director of the Bleyzer Foundation, said that "Disconnecting SWIFT can only happen if the West finds it impossible to do without it. Disconnecting SWIFT would be tantamount to the actual start of large-scale military operations against Russia. Now, the West prefers to pull the rope of a guillotine and place a candle under it, [although] not allowing the rope to burn."
At the same time, he mentions, "It seems that the Kremlin might throw its economy in the millstones to achieve their illusory goals."
Still, experts believe that Putin faces a choice - to destroy the country for the sake of "Pharaonic" plans to revive a virtual empire, or to find a compromise with the world community.
There remains one more question: why isn't Ukraine among more than 40 states that have already imposed sanctions against Russia?
Did the response come in time?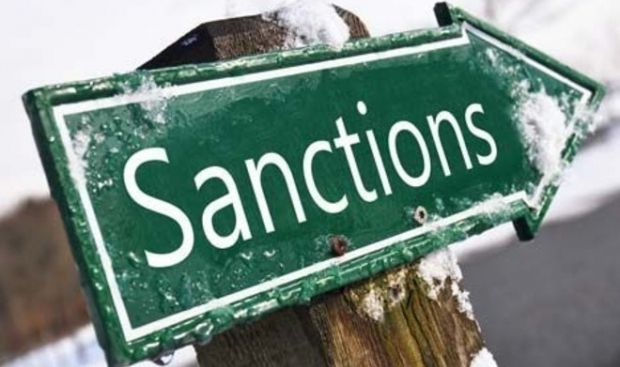 Ukraine did not stay out of the sanctions process / obozrevatel.com
On January 25, Ukraine joined the Western sanctions process against Russia with the decision of its Council of National Security and Defense to deprive 160 Russian companies of licenses and permits for certain activities. The sanctions list is now being considered for approval by Ukraine's president, after which it will be published.
Experts believe the Ukrainian government's response to be tardy and illogical. A Law on Sanctions was adopted by Ukraine's parliament on August 14, 2014, providing for more than 20 kinds of restrictive measures, such as the termination of the transit of energy resources. It came into force on September 11, 2014 and after that, the government sent a proposal to the National Security Council to impose sanctions. Still, the council reacted only on January 25, 2015.
"Ukraine, which should have been the one to initiate this process, is now joining it with after a huge delay. This caused a lot of confusion, especially in the West. Now this issue will be partially resolved," said Ustenko.
"Ukraine should have long ago banned all imports from Russia, except for energy, before imposing sanctions. This is more than $4 billion for us, including $1 billion worth of cultural information products (movies, books, theaters, Internet, etc.). It appears that we're exposed to propaganda made with our money. A Ukrainian ban on all Russian imports would cause Russia to lose $4 billion. That would have been the best way to do," said the expert.
But it is worth noting that last May Ukraine restricted its cooperation with Russia on the import of military and dual-use products. After the intensification of the conflict in the east of Ukraine, in August 2014, the president issued a decree completely banning any cooperation with Russia in the defense sector. Even earlier, last April, Ukraine's Security Service banned more than 100 Russian citizens who had supported Crimea's annexation from entering Ukraine.
"Sanctions are already being implemented... in military cooperation and restricting access to Ukraine of some scumbags who 'poured' [dirt] on our country, who hate Ukraine... As of today, three lawsuits against the Russian Federation have been filed to the European Court of Human Rights, including the one regarding more than UAH 1 trillion in damages due to Crimea's annexation. This is one thing. The other thing is that the initiator of sanctions is Ukraine's government, but there may also be other bodies – the president, the Verkhovna Rada, the National Bank, the Security Service, etc. It is important to emphasize that in this particular case, the Ukrainian government has done its job, and it is very important that sanctions already have their effect today. We are waiting for a presidential decree," said Danylo Lubkivsky, an advisor to the prime minister of Ukraine.
Thus, Ukraine has not stayed out of the of the sanctions process. And although some experts claim that Ukraine's losses from totally rupturing relations with Russia will be devastating for the country, this is not the case.
"Earlier Russia had just over a 25% share in the structure of our exports, and its share decreased to 17% last year, which in fact is a sharp drop. Therefore, our sanctions a rather a "fait accompli." That is, we had been heavily hit even before that. So, we have to reply," said Ustenko.
Experts believe that even if Minsk negotiations don't take place, a start to the settlement of the conflict will still come.
"This will become mainstream - there will only be movement in this direction. They will find a solution, if not this week, then in the coming days. And that means further dramatic changes in the situation, including in the economy. Even with minor reforms that would mean that investors will come, Ukraine's foreign markets will be unlocked, and the situation will improve," predicted Ustenko.
Nana Chornaya (UNIAN)
If you see a spelling error on our site, select it and press Ctrl+Enter