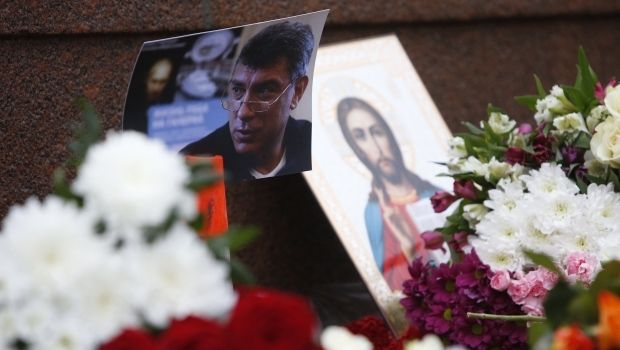 The victims of the regimes
17:41, 02.03.2015
9 min.
263
The murder of Russian opposition politician Boris Nemtsov in Russia and the suicide of a former member of the Party of Regions Mikhail Chechetov in Ukraine indicate that the regimes built in the two neighboring countries devour not only their opponents, but also those of their supporters who happen to know too much.
By a strange coincidence, on Friday evening and in the early hours of Saturday, the media scene of Russia and Ukraine was blown up by two deaths. In the center of Moscow, a Russian opposition leader Boris Nemtsov was gunned down. In Kyiv, a former member of the Party of Regions Mikhail Chechetov committed suicide.
Putin's type of whitewash
Boris Nemtsov was shot four times during an evening stroll. Russia's Investigative Committee stressed that this crime was meticulously planned. "The organizers and the perpetrators of this crime were aware of [Nemtsov's] expected route," says a statement of the Committee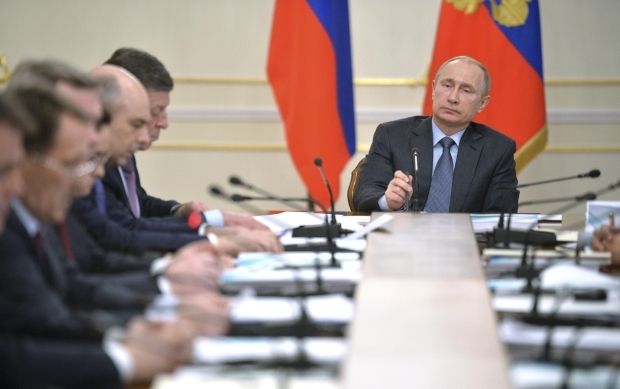 REUTERS
The investigation is considering several motives for the murder of the opposition politician. "At the moment, the investigation is considering several versions of the murder: a provocation to destabilize the political situation in the country, as Nemtsov could become a kind of sacred sacrifice for those who did not disdain to use any means to achieve their political goals. A version involving an extreme Islamic element is also being carefully studied. The thing is that the investigation has information that Nemtsov received threats in regard to his position on the execution of the journalists of the Charlie Hebdo magazine in Paris. Also, a version connected with events in Ukraine is also being checked," reads the Investigative Committee's statement.
Also, the "versions associated with Nemtsov's business activity and personal spite, as well as other common motives" are being considered. Still, there is no such motive on the list as dissatisfaction with Nemtsov's opposition-oriented political activity.
Although no one directly names the real person to blame for this murder – Russian President Vladimir Putin - the fact that the Kremlin's master is directly related to the death of Boris Nemtsov is in no way in doubt. First of all, such thoughts are suggested by the behavior of the Russian authorities, whose position is voiced by the presidential press secretary Dmitry Peskov, who tries to convince the international community in this murder is a disadvantage to the authorities. "With all due respect to the memory of Boris Nemtsov, in political terms, he did not pose any threat, surely, I mean, in a political sense, to the current Russian leadership and Vladimir Putin. If we compare the ratings of popularity, those of Putin, his government as a whole and so on, then in general, Boris Nemtsov was [rated] slightly higher than the average citizen," said Putin's press secretary.
Nevertheless, the Kremlin considers Nemtsov's killing a provocation aimed against Vladimir Putin. "In the wake of different, so to say, events scheduled by the opposition for the coming days, in a generally very emotionally saturated environment, which we have now in relation to the events in Ukraine, of course, this may seem like a provocation..." said Peskov.
Not the first victim
On the one hand, it's difficult to disagree with some of the voiced theses. Given that, according to the latest opinion polls, Russian President Vladimir Putin enjoys support of more than 85% of Russian citizens, it was highly unlikely for Boris Nemtsov to be of any serious threat in regard to the consolidation of people opposed to the current government, while the number of such people is indeed negligible. But it's "not so simple" if taking a closer look at the vectors now spun by Russian propaganda. "Look, the first thing that is spun by Russia's propaganda machine is the worthlessness of Nemtsov [as a political] figure, so to say, it didn't make any sense for the government to kill him," Andrei Zolotaryov, a political strategist, told UNIAN.
"The second vector is a trying to put the blame on the opposition. Like, it's just some inner-opposition show-down. The third vector is personal life, the fourth is Nemtsov's connection with Ukrainian oligarchs... But anyway, with all these vectors, Moscow is spinning just one point - that Nemtsov's death is not favorable to Putin."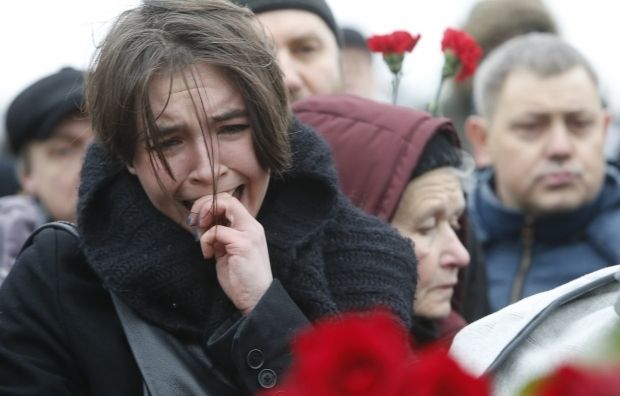 REUTERS
On the other hand, the death of Boris Nemtsov is not the first one in the list of deaths that were "not favorable" to Vladimir Putin. Many reckless murders or just strange deaths can be put on this list in one on another way. In particular, these include the murder of a Russian politician Galina Starovoitova inside her apartment building in St. Petersburg. In the 1990s, she was trying to prevent former KGB officers, such as Putin, from coming to high public office. Similarly, journalist Anna Politkovskaya was killed. She was known as the author of nonfiction books on crimes against humanity committed in Chechnya by the Russian army under Putin's rule. Journalist Artyom Borovik, who had exposed financial machinations of Putin and the Yeltsin's family, and also Alexander Lebed, a political rival of Russia's current president, both died in strange plane crashes. Russian politician Valeriya
 Novodvorskaya, an outspoken critic of the Kremlin's master, died in hospital from "infectious toxic shock", and Sergei Magnitsky, an accountant and auditor, who had made corruption crimes of the Kremlin public, died in a prison hospital. Alexander Litvinenko, a former FSB [Russia's Federal Security Service] officer who had written an article claiming Putin to be a pedophile, was poisoned with radioactive Polonium-210 while exiled in London. A strange suicide, also in Britain, was committed by Boris Berezovsky, a businessman and politician who not only launched Vladimir Putin into his political orbit, but also was an accomplice in many schemes of the future president of Russia at the dawn of his career.
The "provocateurs" are dead, the killers have not been found
It is interesting that every time Putin himself or his administration officials explain to the Russian and the international community why each such death is not favorable to Putin, also hinting (or saying directly) that this was a provocation against the master of the Kremlin. But, as a result, the subjects of "provocations" were dead, their killers have not been found, and Vladimir Putin has been secure on his throne. And he seems nothing like a victim.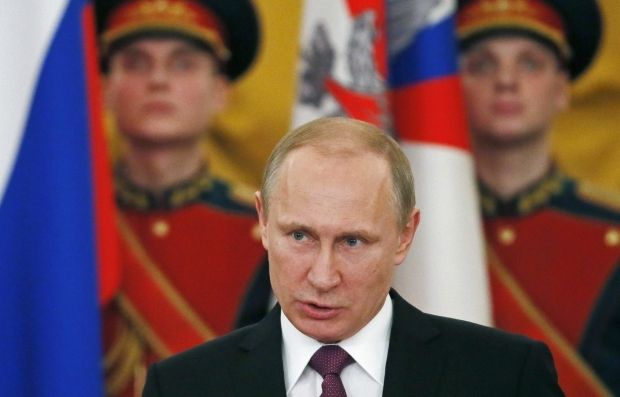 REUTERS
In all these cases, one thing is true - Putin did not pull the trigger himself. But it was he who created such a regime in Russia, and an atmosphere that leads to such deaths. "The authoritarian regime, driven by fear, builds such a system of society, which is driven by psychosis and fury. Sooner or later, this leads supporters of such regime to cross a certain line and begin the independent search for the enemy. Law enforcement agencies are in the same condition, looking for enemies to curry favor," says Taras Zagorodnii, a political scientist.
According to him, by this logic, Nemtsov became "the victim who was on the surface and was in direct reach." Furthermore, it is meaningless to argue whether Boris Nemtsov's death was favorable to Putin or not. "It is not important who did it, but who is blamed for doing it," says the analyst.
This opinion is shared by a leading researcher at the Institute for System Analysis Andrei Piontkovsky. "We don't know the motive for the crime. Perhaps it is connected with some showdowns and discussions inside the highest circles of power, within Putin's entourage. I do not rule out the possibility that Putin himself could have given the order to kill Nemtsov, he has given enough of such orders, but it is possible that [it was] some people really close to him, wanting to push him to an even greater wave of repression and the escalation of the conflict in Ukraine," he told UNIAN.
According to him, in any case, "very influential people did this",  "It was a demonstrative murder two steps from the Kremlin, where, firstly of all, everything is monitored with CCTV cameras, where the units of the Federal Security Service work round the clock and have to respond to gunshots immediately. That is, it was done by people absolutely confident of their safety. Consequently, these people belong to the highest circles of power, and we can only guess for now what were their intentions, and what processes they would like to launch with this murder."
In turn, Taras Zagorodnii is positive that Nemtsov was chosen out of all Russian opposition leaders not by chance. "Unlike the rest of the Russian opposition, he actually had the experience in government. Moreover, back in the day, he was one of the potential successors to Yeltsin, so even with a weak opposition, Nemtsov would be one of the candidates to replace Putin, one of the contenders for the presidency in a post-Putin period," said the political scientist.
According to him, now at risk zone are Mikhail Kasyanov, a co-chairman of the RPR-Parnas opposition party, who also has experience in government (he was Russia's Prime Minister in 2000-2004) and Vladimir Milov, who used to be a vice-prime minister responsible for oil and gas issues.
In turn, the political strategist Andrew Zolotaryov notes that he "wouldn't bet a penny" on the safety of Garry Kasparov, Viktor Shenderovich or Ksenia Sobchak. "So much for Russia. As for Ukraine, Nemtsov's death is a signal that promises nothing good. Now the war has been put on pause, but we are expecting on a hot spring and [a hot] summer. And only Putin knows how extensively and seriously the situation will develop," he told UNIAN.
The Ukrainian factor
"I think that this terrible death will not change things for Ukraine fundamentally, but it confirms the conclusions that Ukraine has no other choice or way but to stop Russia," Bogdan Yaremenko, a Ukrainian diplomat and Ukraine's Consul General in Edinburgh (2006-2008) and Istanbul (2010-2014) told UNIAN.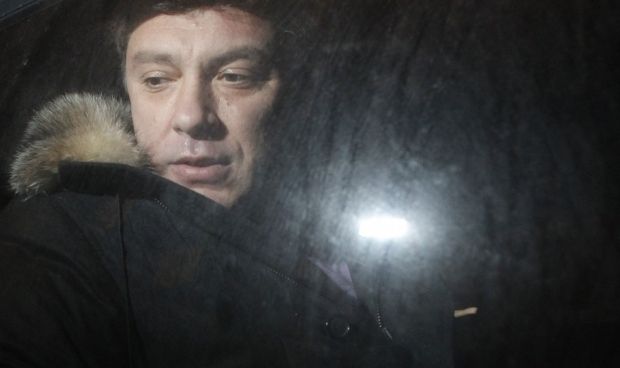 REUTERS
According to him, Russia will continue to destabilize the situation in Ukraine, regardless of how many more die from the Russian opposition. "I don't want to jinx it, but it's obvious that the events in Russia can't be developing any differently. The thing is that the aim which led Russia to war in Ukraine has not been achieved and the reasons have not been eliminated. So of course Russia will continue its pressure on Ukraine - either with terrorist attacks or with escalating the front line. And for Ukrainians there is only one way out - to stop Putin," he said.
The West, according to the diplomat, has now got another extra lever that can be used to put pressure on Russia - demanding the results of the investigation into the murder. "But I think that there is simply nothing there to hurt the reputation of Putin in the West. The conversion to fascism of Russia assumes full centralization of thinking and everything else. Commenting on one of the versions of the opposition leader's murder voiced by Russian investigators, in which they associate Nemtsov's death with "internal Ukrainian events," make no sense whatsoever. Russia is living in a parallel reality, and this response is very depressing, dangerous and tragic," he concluded.
Chechetov - a dangerous witness
The death of a Ukrainian politician, former member of a Party of Regions Mikhail Chechetov seems less significant on a global scale. He was just released on bail of nearly UAH 5 million on Monday, February, 23. However, in an internal Ukrainian context, his death caused no less resonance. "As early as in 2005, Mikhail Chechetov said that he would cooperate with law enforcement authorities and would give testimony. Given that Chechetov had been at the forefront of privatization and had witnessed many deals, which involved a lot of money, incitement to suicide is possible," says political scientist Taras Zagorodnii.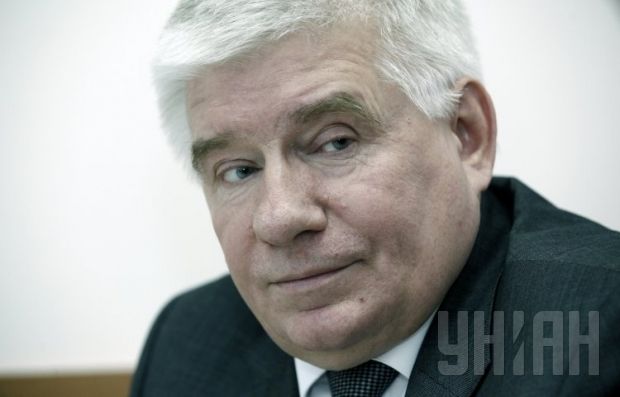 Mikhail Chechetov / Photo by UNIAN
Indeed, the former head of the State Property Fund Michael Chechetov in 2005 gave investigators a lot of valuable information on the privatization policy during the presidency of Leonid Kuchma. 10 years ago, Chechetov's voluntary surrender concerned an episode of privatization – attempts by an entourage of the former head of the Presidential Administration Viktor Medvedchuk to alienate state-owned Dachas [top-class residences] in Pushcha-Voditsa in favor of FC Dynamo Kyiv, Ltd. After some time, Chechetov also testified regarding the process of privatization of Krivorozhstal and Nikopol Ferroalloy Plant. In those documents appeared the names of Kuchma's son-in-law Viktor Pinchuk and of the former business partners of Rinat Akhmetov and Serhiy Taruta. In addition, Viktor Yanukovych was among the names mentioned in the case of the privatization of Pavlogradugol.
Also, the name of the former chairman of the Luhansk Regional State Administration Oleksandr Yefremov, can be found in the testimonies to investigators. Yefremov had pressed Chechetov with demands to increase the share of the private investor during the privatization of the Severodonetsk Association of Azov up to 60% from 40%. Leonid Kuchma at the time supported Yefremov's proposal.
All this might have looked farfetched, if not for another killing. Six months ago, in the summer of 2014, Valentina Semeniuk-Samsonenko, who had also been earlier a head of the State Property Fund (SPF), was found shot dead with the rifle.
"The current Ukrainian government needed Chechetov as a witness. He knew all the ins and outs of the privatization as a former head of the SPF, and as a "conductor" he knew the entire backstage of Ukrainian politics," said political strategist Andrei Zolotaryov. "It is obvious that he was the weakest link among the members of the Party of Regions. His testimony could threaten those who could be affected by the re-privatization or by the cases involving the Maidan."
According to Zolotaryov, Chechetov could really have been incited to suicide. "In 2005, he held many in suspense... But after the death of such people like Georgii Kirpa, Yurii Kravchenko, and Valentina Semeniuk-Samsonenko, who were the links between the masters of business and politics and the performers, many influential people put bullet points on many issues. So it was with Chechetov. He was gone just in time for many people, as he could have set them up quite substantially. This was the decisive factor for his last flight," the political strategist said.
In turn, the political strategist Taras Berezovets posted on his social account that "Chechetov's death may just be the first one in a series of deaths of other former regionals [members of the Party of Regions]. They are cleaning up after themselves."
So both in Ukraine and in Russia, the opposition can't feel safe. In Ukraine, it is because the hydra of Yanukovych's regime, which is now in opposition, is devouring itself. In Russia, with a terrifying degree of society's aggressiveness, a real "witch hunt" might begin.
Konstantin Goncharov, Tatiana Urbanskaya