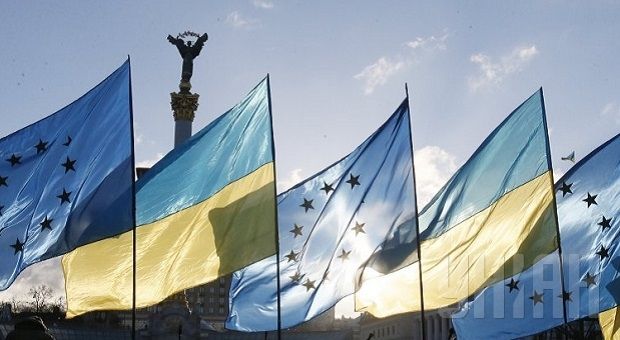 EU integration a goal for Ukraine, but also a tool for development
14:15, 22.04.2015
8 min.
527
Ahead of two important events for Ukraine – the Ukraine-EU Summit and the Eastern Partnership Summit - Director of the Government Office for European Integration of the Cabinet Secretariat Natalia Hnydyuk told UNIAN about the progress in bringing Ukraine's legislation into line with European standards.
The civilizational choice that Ukraine made back in 2013 in favor of moving toward Europe is now becoming more and more a series of specific tasks related to the implementation of the EU Association Agreement. The European integration plan of action includes the requirement to implement hundreds of European regulations, make clear rules for the public sector and politics, and make the economy actually work. It is an internal transformation, which the country has to go through despite all of the difficulties. The Government Office for European Integration of the Cabinet Secretariat, which was created recently is one of the bodies responsible for coordinating such work in the Cabinet of Ministers. However, the office has no right of legislative initiative. Ahead of two important events for Ukraine - the Ukraine-EU Summit and the Eastern Partnership Summit - director of "Euro Office" Natalia Hnydyuk spoke to UNIAN about whether Ukraine needs a deputy prime minister responsible for this field, and a separate Ministry of European Integration, could this new structure be the single main coordinator of promotion of pro-European reforms, how effective Ukraine's work bringing national legislation into line with European standards is, and whether the free trade zone with the EU will start working on January, 1, 2016.
After Ukraine signed its association agreement with the EU, institutions have been and are still being created that are designed to accelerate the country's pro-European reforms. In the government alone, not counting the Foreign Ministry, there are two structures responsible for European integration – the Governmental Committee for coordination of the European Integration and the "Euro Office" in the Cabinet Secretariat. So, the question arises: are there too many agencies involved in Ukraine's European integration and do they duplicate each other's functions?
In no other EU state is there a single approach to how European policy should be implemented. From the moment when we signed the Association Agreement, we perceive European integration as a cross-cutting issue of our internal policy, which is within the government's responsibility as a whole. So it is difficult to say that this issue has to be dealt with exclusively by our Foreign Ministry, because this body is specifically engaged in foreign policy. Simply put, 80% of issues related to European integration relate to domestic policy, and only 20% to foreign policy. The role of the Foreign Ministry will always remain important, but it is no surprise that also an appropriate government committee works within the Government framework. Each week, three to five questions related to the Association Agreement are discussed in this institution, which is a collective body, just like the Cabinet itself, composed of a prime minister, other ministers, and deputy ministers for European integration. Preparatory decisions are made at these weekly meetings, and afterward the government approves them at cabinet meetings.
Speaking about the Government Office for European Integration, there was no such structure before. In the Cabinet Secretariat there was only a structural unit that dealt with issues related to European integration, and the Government Office was later established on its basis. In exercising their powers, this structure depends on the work of deputy ministers for European integration.
What exactly are these powers?
The essence is coordination of activities. [It is needed] in order to trace what the country has done in time under the terms of the Association Agreement, and where some support is required; where we may need to negotiate with partners to allocate additional financial assistance...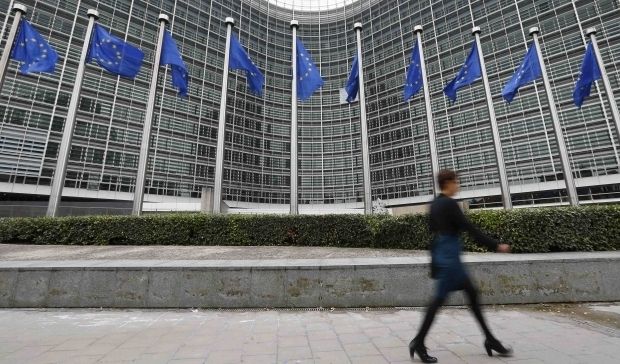 REUTERS
You can't select any one problem and say that you are the final authority to address it. However, the ministries still play a key role in the implementation of the agreement. Speaking about agricultural sector, for instance, the Government Office staff are to find out which Ukrainian phytosanitary standards must be brought into line with European legislation. In this case, the task of our office is to reconcile any friction that may arise during such changes, for example, between the Ministry of Economic Development and Trade, and the Ministry of Agriculture and Food.
But do you think that a separate body is really needed to coordinate activities of various ministries? Don't you think that the coordination between agencies could be performed by the "e-government", over which there has been a lot of talk in recent years?
Electronic governance would really have its advantages in terms of speeding up certain work. It's a lot easier to deal with electronic versions of documents during Cabinet meetings, to have the positions of all parties in electronic form. So, it does improve certain aspects of work, but it does not solve all problems. It may, to some extent, facilitate the movement of documentation or reduce the time needed for coordination between agencies and ministries.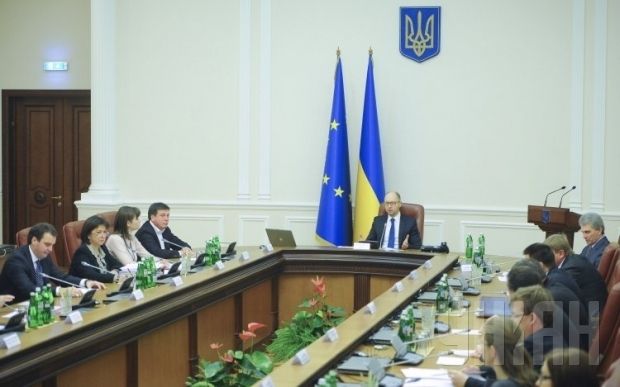 According to Hnydyuk, it is much more convenient to use electronic versions of documents at cabinet meetings / Photo UNIAN
Now the idea of appointing a deputy prime minister for European integration is also being actively considered. In your opinion, does Ukraine need this at this stage of the implementation of the Association Agreement?
A deputy prime minister for European Integration would be a political figure, in any case. And, even with a highly qualified candidate for this position... the Government will still face the same routine coordination work that must be done. This is the work that is entrusted to the Government Office.
Are there plans to create a separate Ministry for European Integration?
There is no simple answer to this question. The experience of countries that have joined the EU since 2004, having problems similar to ours, shows that there is no single solution. In some a ministry was created, elsewhere a government office worked, or there was even no separate coordinating body established, but instead the work was done through interagency working groups. Everywhere the choice of a model depended on the system of public administration. Currently, we have borrowed the best elements and practices that existed in other countries, such as Lithuania and Poland.
For example, the Poles had [only] 45 people in the structure similar to our Office at the time of signing the EU Association Agreement. And by the time of joining the EU there were 400 workers there. So, during the time of implementation of the agreement, the size and internal structure of the agency has changed. Therefore, if Ukraine with time will face a greater demand for creation of a separate body, perhaps with a different status, then it must be created. However, it should be considered from the perspective of further development of relations with the EU.
Speaking about the government's plans to implement European legislation in a three-year term, is the government coping with this challenge? What do you see as the obstacles to bringing Ukrainian legislation into line with European norms and practices?
The agreement itself provides for us to match our legislation with EU standards according to a list that we jokingly call 350+. Why so? For our legislation is consistently changing, and that is also what happens with European legislation. We can't name any particular number of legal acts that need to be changed. For example, when we negotiated back in 2009, the list of legal acts of the EU that we had to adjust our national laws to consisted of 350 documents. As of today, as six years have passed, and we understand that their number may have changed.
REUTERS
Regarding the implementation plan of the Association Agreement, this is our internal document for three-something years, until 2017. The Government Office makes reports quarterly, on how effectively and efficiently we fulfill certain obligations. But, in my opinion, it is impossible to estimate the Agreement only by the number of adopted acts because they may provide for a more extensive implementing period. At the same time, the European institutions assess us according to practical implementation, or according to what happens in Ukraine after the adoption of a law. The mere transfer of EU regulation to Ukrainian legislation does not mean that it automatically begins to be followed: only its actual implementation will.
However, even now, having signed an Association Agreement, we are trying to participate in various EU programs. For example, in March, Ukraine received associate status in the Horizon 2020 research and innovation program. It relates to the field of research and everything connected with science, with an exchange of thoughts in the scientific community, and this can become an interesting element for the development of small and medium-sized businesses, because science can drive the economy. Another program that may be of interest to Ukrainian entrepreneurs, which we plan to join and which is aimed at obtaining grant funds from the EU budget, is COSME - a program for small and medium enterprises. Also a there are ongoing negotiations on Ukraine's accession to the EU program "Creative Europe", which will help position Ukrainian culture and media on the European market.
All these programs are an additional instrument for the exchange, visualization, distribution, and creation of Ukrainian products in the EU markets. We must use this dimension of cooperation with the European Union to convince Europeans that Ukraine may enter in the European Economic Area on equal terms. We just need to understand that the European issue in Ukraine has become essential for everyone: for the public, for MPs, for businesses, for the Government. The government adjusting some technical standards is only part of all the necessary tasks. Next you need to bring production in compliance with them, for it to be competitive on the European market.
It is expected that Ukraine will present to the Europeans its proposals for updating the European Neighborhood Policy by end of April. What are the main priorities that Ukraine will defend?
This [ENP] initiative was launched ten years ago. And now, after ten years, the use of all the tools offered by the EU within the ENP needs to be reviewed. Countries that it covers are in different relations with the EU. There are countries that have already signed their association agreement with the European Union, that is Georgia, Moldova and Ukraine. So, the basic idea is that Ukraine acted jointly with Moldova and Georgia, moving to the format that was once characteristic for the "Visegrad Four." Practice shows that when countries are grouped around a certain issue, they can make their point easier, and then their voice is much stronger.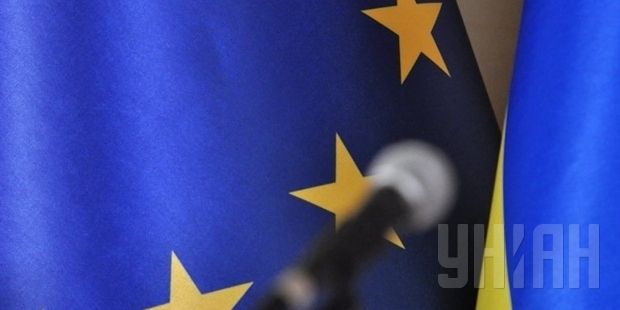 The idea is that Ukraine acts jointly with Moldova and Georgia, which have already signed an Association Agreement with the EU / Photo UNIAN
The European Commission is currently preparing its negotiating points for the Riga Summit in May, and we are also preparing our proposals, both by the Government Office, and by our diplomats. A key priority is getting more for more. That is, the more tasks the country fulfills, the more opportunities, including financial assistance, it receives. As far as I know, the presentation of this document is scheduled for later this year.
If we are talking about the Eastern Partnership Summit in Riga, what is Ukraine to expect from this event? Because we know that there will be no decision made there on visa-free regime for Ukraine...
I think that first of all we [have to wait for] the results of EU-Ukraine Summit on April, 27. Speaking of Riga, the issue of visa-free travel has been the most prominent, as in terms of results, it could become something you could "touch and feel." However, most of the issues related to the summits lie in other fields.
In late March, a mission which came to Ukraine according to the plan for visa liberalization completed its work. The European Commission is to prepare a report, which will form the basis of political discourse in Riga, by the end of April. Of course, not all of the technical tasks have been fulfilled, as the visa liberalization plan is rather complicated. But we remain optimistic and hope that the report will be positive. Then we can talk about a clear plan and time frame when Ukraine will be able to receive this status.
Regarding this status, the Ukrainian authorities have repeatedly voiced the idea that by 2020 Ukraine will have implemented the necessary reforms to be able to see a prospect of EU membership. How appropriate are such statements, given that the policy of EU enlargement has long been stalled?
I believe that European integration, becoming an internal policy, must change our life here at home. It can be seen as an end goal, itself but can also be a tool for development. The Association Agreement is a tool that allows changing certain aspects of life. That is, we need to focus on internal transformations that need to be performed to build Europe inside Ukraine and keep moving on.
The creation of a deep and comprehensive free trade area with the EU was delayed until January 1, 2016. What has changed in the last six months about the readiness of Ukraine for the opening of its market for Europe?
We have postponed the entry into force of the fourth chapter of the Agreement until January, 1, 2016, but we never stopped working on certain tasks. A lot of changes occurred in the areas of technical regulation and state aid; there are notable changes in food safety, deregulation is being conducted; corruption in the interaction between businesses and the regulatory authorities is being gradually reduced.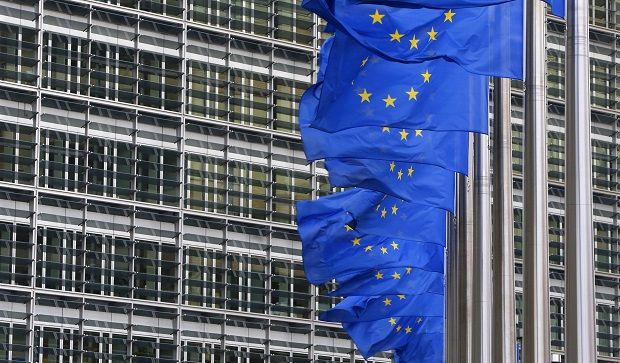 REUTERS
In general, we can name a long list of what has been done – one that suggests that Ukraine is fulfilling its obligations. But we must also talk about the willingness not only of government but also of businesses. They should be able to enter new markets, to become competitive in the EU market and be attractive to European consumers. Today, however, we do not even make use of all the quotas already available within the autonomous trade preferences provided by the EU. Therefore, the government is trying to work more with businesses, with the expert community in this area. Of course, we can speak the language of dry statistics and articulate just a number of laws, but I would prefer to speak in terms of quality changes.
Will the creation of the FTA be postponed to a later time?
We are optimistic to open a comprehensive free trade area for Ukraine from January, 1, 2016. The dynamics of ratification of the Agreement by Member States shows that the process of the agreement coming into force and its implementation is inevitable.
Tatiana Urbanskaya