Divine retribution. Will The Hague Tribunal bring Russian killers of MH17 passengers to justice
11:30, 16.03.2020
5 min.
5121
The Dutch court held the first two hearings in the MH17 case and adjourned until March 23. Meanwhile, the Kremlin leaders have never been so close to the dock.
Six years after the terrible plane crash that left 298 people dead, trees have grown a bit at the MH17 victims' national park and the wounds of those who have lost loved ones healed, but will never be forgotten. That's because the peaceful and wealthy country hasn't encountered such shocking events since World War 2. "This is my brother. This is my brother, his wife and their son. They all died in the crash. My brother is one of the two whose body hasn't been identified yet. Nothing was found from him – no body remains, no belongings," says MH17 foundation chairman Pete Plug.
He knows almost everything about the attack on the passenger jet flight MH17.
If the investigation doesn't reveal some things to the relatives of the victims, they explain why. But Pete knows almost everything. And now there is only one thing he's waiting for – justice: "Our relatives have died in a terrible way and we will not get them back. But, I think, it is inhumane that Russia constantly denies any responsibility or involvement in the attack on MH17. I wish they simply acknowledged their mistake, they and the separatists, not make fun of this or joke about it. It's very serious – almost three hundred people were killed. Although, I think it's too late. They can't do that. The Russian government cannot recognize its presence in eastern Ukraine."
The prosecutor's office has been preparing to press charges for five years. They have prepared thoroughly. There is no doubt that there is enough evidence to prove the guilt of the four suspects. There is no doubt that the number of accused will expand. But we'll get to this later.
Four of the current defendants chose not to attend court hearings. In fact, no one expected them to. Even the handing over of suspicion notices has turned into a real action movie. They were sent through official channels and couriers, sent by email and through mobile messengers. And the mere fact that the message was marked as read in a messenger or on social networks was enough for Dutch prosecutors to start trying them in absentia.
REUTERS
Some journalists, however, managed to reach the suspects. However, on the part of the latter – neither confessions, nor repentance, nor sympathy. But even the former "heroes of Novorossiya" now appear more tolerant than the spokeswoman of the Russian Foreign Ministry.
Responding to a completely simple and innocent question from a Dutch journalist, Maria Zakharova tried to accuse her of incompetence.
When asked: "Do you recognize the legitimacy of the Dutch court?" she replied: "Well, this question is politically incorrect. You put me in a difficult position. How can I recognize or not recognize the legitimacy of judicial proceedings in the Netherlands?"
Ukrainian Ambassador to the Netherlands, Vsevolod Chentsov, recalls that the idea to have hearings held in the Netherlands belongs to Russia. Although at first the Kremlin lobbied to set up hearings in one of the Russian courts – the idea which, of course, no one supported.
"They probably need to review their records, the position that their diplomats have fixed back in the day... when we were asking Russian lawyers involved in the negotiations what jurisdiction they would see fit. They said 'probably the national jurisdiction is a way out of this situation.' They wanted national jurisdiction – and were granted national Dutch jurisdiction. Therefore, in this situation they cannot deny anything," reminds Vsevolod Chentsov.
Yelena Kutyina is the only Russian lawyer of one of the suspects, Oleg Pulatov. In Russia, she is well known for playing a judge on a television show. But The Hague Tribunal is not a television program. Her status is as a consultant to two main Dutch lawyers. By the way, they couldn't explain who was paying for their services. (nearly EUR 300 per hour). They say it's some Russian Fund. It was with the emergence of Pulatov's defense in trial that leaks from the case file started to appear in media.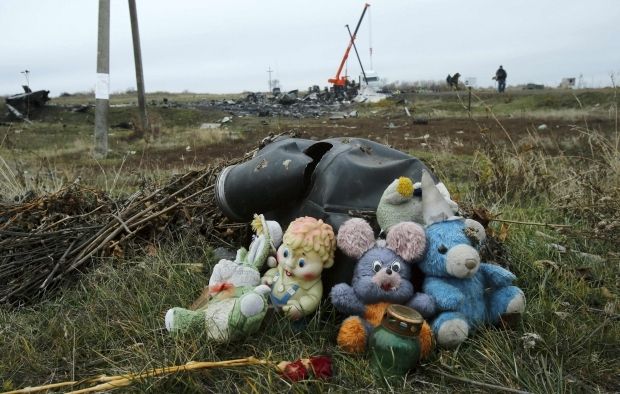 REUTERS
Before that, the Russians tried to hack into the files of the Joint Investigation Team.
"The very fact that such cyberattack was organized shows the level of brazenness of Russian authorities. And this causes a backlash. The Dutch responded harshly, saying in an official statement that it's the GU they are blaming in this regard. […] If you are innocent, you don't behave like that," says the editor-in-chief of The Insider, Roman Dobrokhotov. The prosecutor does mention in his report numerous attempts by the Russians to influence the investigation.
Witnesses in the case are also afraid of reprisals by the FSB or the GRU and agree to speak only on condition of complete anonymity. Their names have been coded – just letters and numbers.
"The Russian Federation should not be underestimated. Twenty-four witnesses said they feared violence and that they would be killed so that the truth would not come out. Nine agreed to testify only on condition of complete anonymity. As one of them said – if my name is revealed, I will have problems, I can be detained by Russian special services, I saw people being taken to prisons by the 'DPR'," Prosecutor Thijs Berger said.
However, the investigation managed to attract witnesses, even among those who served in terrorist units in 2014. Vladimir Tsemakh, the man Ukraine handed over to Russia as part of a major exchange of held persons, revealed how Dutch prosecutors work with witnesses.
While he was still in a detention facility in Ukraine, Dutch investigators interrogating him offered Tsemakh to join a witness protection program but he refused.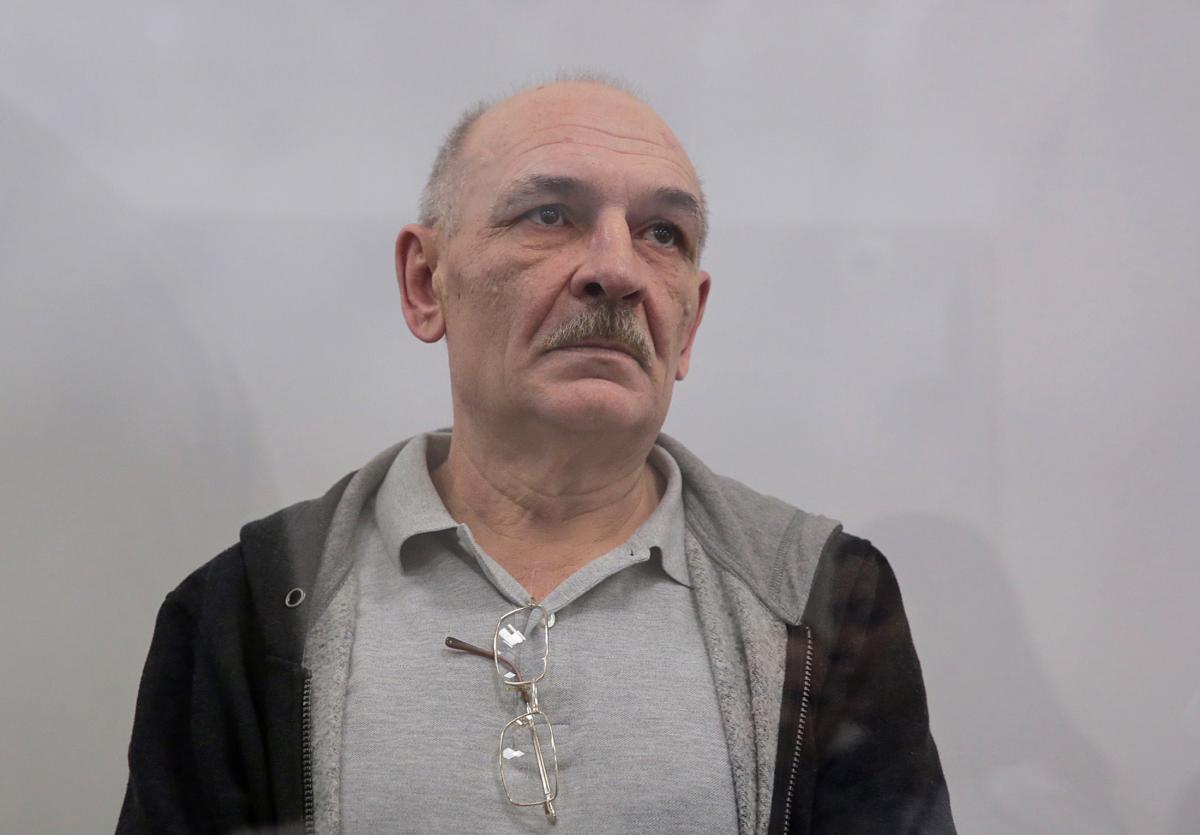 REUTERS
"Well, they offered me a house in the Netherlands. I was just wondering why not in Australia. Well, I refused, of course. I belong where I was born," Tsemakh said.
But, obviously, some of the important witnesses chose the protection program – it is not just a house in the Netherlands, financial assistance, and adapting the whole family to a new place. This is a defense that they will not see in Russia.
"And we know that there is, of course, some surveillance on them. That they cannot go abroad. That is, all these people are under very tight control. And the big question is, where they are in greater security – there as they testify or here – because they can "unexpectedly" get run over by a car," says Roman Dobrokhotov.
Not only the leaders of the terrorists were mentioned in this case. The materiel includes phone intercepts involving senior GRU generals and Putin's then-aide Vladislav Surkov. The Dutch officials are releasing data on the trial in portions – only on those who can already be charged so that the case does not collapse in court.
"What is Russia afraid of? They're afraid that [investigators] could reach the highest offices. Of course, there is some evidence. It must now be compiled. It must be suitable for trial. So this case will last for years. That's unfortunate. But, fortunately, I talked to the Dutch, and I tell you, they will finish them. The quality of the expertise there is fantastic," says former Foreign Minister of Ukraine Pavlo Klimkin.
The International Criminal Court, commonly known as The Hague Tribunal, tries people for crimes against humanity and military aggression. And it may be the last, but not the least, institution capable of putting a legal noose on Russia's neck.
At present, The Hague District Court is only one of the lines of legal action in the MH17 case. The relatives of the victims also filed a lawsuit with the European Court of Human Rights. Ukraine has already won jurisdiction and is awaiting trial in the UN International Court of Justice. The Netherlands and Australia are in the preliminary stages of an investigation and are likely to sue as well. In addition, Ukraine also sent an information letter to the Hague Tribunal.
"The Russian Federation, in principle, is very reluctant to execute any court decisions ... Of course, they will keep track of how serious the allegations are, how much this pressure will exacerbate on the Russian Federation as a state, and where will this point be where the Russian Federation is more interested in negotiating than losing the next trial," says Vsevolod Centsov.
Losing for Russia will mean paying compensations in numerous claims for moral and material damage. De facto, it will mean recognizing their military presence in foreign territory and financing terrorism.
Olha Koshelenko