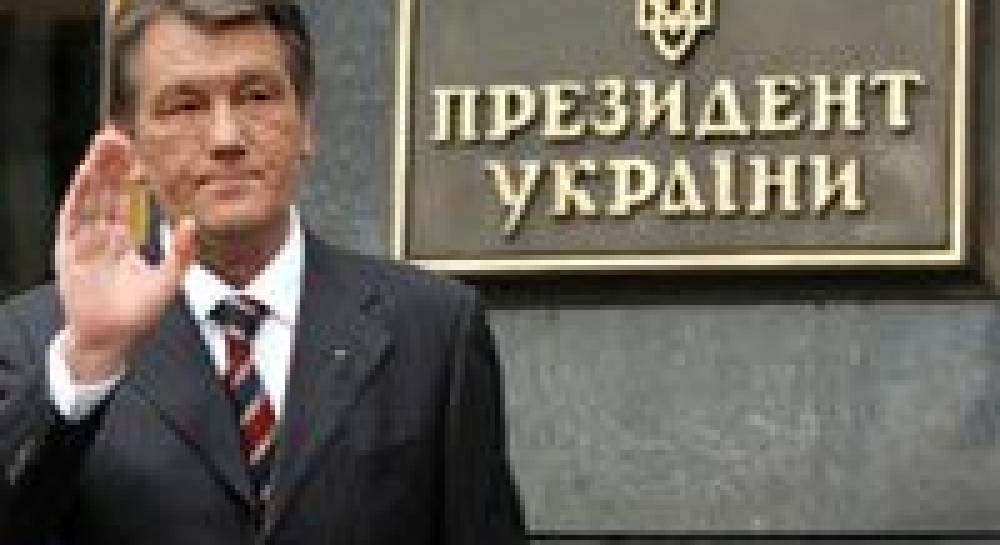 West weary of Ukraine once again
12:18, 20 July 2006
4 min.
1398
The deepening political and constitutional crisis in Ukraine has contributed to growing Ukraine fatigue in the West. Unlike the Ukraine fatigue found in the Leonid Kuchma era, today`s Ukraine fatigue is of a different `lighter` nature.
The deepening political and constitutional crisis in Ukraine has contributed to growing Ukraine fatigue in the West. Unlike the Ukraine fatigue found in the Leonid Kuchma era, today`s Ukraine fatigue is of a different `lighter` nature. During Kuchma`s second term as president, Ukraine fatigue rested on allegations of abuse of office, illegal arms sales and alleged involvement in the murder of journalist Heorhiy Gongadze.
Today`s Ukraine fatigue-lite is of a different nature and can be divided into genuine and disingenuous feelings. Genuine Ukraine fatigue-lite can be found inside and outside Ukraine among those who welcomed the Orange Revolution and hoped it would lead to a democratic breakthrough in Ukraine. This, in turn, would have led to Ukraine`s integration into the West, firstly into the WTO and NATO, and at a later date into the EU.
Genuine Ukraine fatigue-lite is exasperated by five policy failures.
FIRST, Viktor Yushchenko has been unable to grow into the president`s shoes. Western media now openly talk of the lack of leadership in Ukraine. Since January 2005, Ukraine has not had a `hospodar` (master) at home.
Insiders in the president`s team say Yushchenko does not have loyal and honest advisers whom he can trust to speak to him candidly. Yushchenko does not have his own Condoleezza Rice or Dick Cheney, like U.S. President George Bush.
SECOND, loyalty to the president has been a more important factor than competence. The past two heads of the presidential secretariat (Oleksandr Zinchenko, Oleh Rybachuk) have failed to provide the president with an efficient, strategic and competent support structure. Volodymyr Lytvyn and Viktor Medvedchuk, who served under Kuchma, had many negative traits, but they were nevertheless competent managers.
Anatoliy Kinakh, with little knowledge of international affairs, was not the right secretary of the National Security and Defense Council. While trumpeting the virtues of cooperation with NATO, his own parliamentary faction was backing the left and Party of Regions in voting against it. Kinakh`s support for Ukraine joining the WTO together with Russia was at odds with government policy.
Continued support for Oleksiy Ivchenko as head of Naftogaz Ukrainy until his resignation in May was another poor cadre choice. One energy expert compared former Naftogaz Ukrainy head Yuriy Boyko to Ivchenko. While Boyko was corrupt, he noted, Ivchenko was both incompetent and corrupt.
THIRD, the division of the Orange camp in September 2005, following Yushchenko`s dismissal of the Yulia Tymoshenko government, has proved impossible to heal. After three months of negotiations, an Orange coalition collapsed in June before it could even propose a government.
The dragging out of coalition negotiations increased Ukraine fatigue in the West and overshadowed the holding of a free and fair election in March 2006.
This year`s controversial gas agreement with Moscow showed how the authorities reacted to, rather than formulated policy toward important strategic issues.
There has also been a poor understanding of the link between domestic and foreign policy factors. The choice of which coalition and government would be created, and how long it would take to create them following the elections was bound to have an impact on Ukraine`s integration into the WTO, NATO and EU.
FOURTH, if Yushchenko has shown how difficult it is to move from central banker to revolutionary, then this is even more the case for Prime Minister Yuriy Yekhanurov. A good technocrat does not always have the right qualities for a politician, as seen in Mr. Yekhanurov`s weak leadership of the pro-presidential Our Ukraine party during the 2006 elections and since.
FIFTH, a lack of leadership following the elections is to blame for Ukraine`s current crisis. Why couldn`t the president have stated his support for an Orange coalition immediately following the elections, rather than wait until mid-June?
Why did the president permit Our Ukraine to simultaneously hold talks with its two Orange partners as well as the Party of Regions, whose leader Viktor Yanukovych had challenged Yushchenko for the presidency in 2004?
While accepting credit for holding a free and fair election, Yushchenko and Our Ukraine were unwilling to accept its logical outcome, as party leader Roman Besmertnyiy had argued in favor of doing. In holding simultaneous talks, Our Ukraine sought to secure for itself an upper hand in either an Orange or Grand coalition, thereby negating the fact that it had come in third in the elections.
                     DISINGENUOUS UKRAINE FATIGUE-LITE
Disingenuous Ukraine fatigue-lite fails to take into account the positive legacies of the Orange Revolution, which remain numerous, no matter how poorly Orange politicians have mismanaged the country since Yushchenko`s election. Ukraine is both a different country to that of the Kuchma era and very different from the norm in the CIS. One has only to compare Russia and Ukraine to see how this is indeed the case.
Disingenuous Ukraine fatigue-lite can be better understood by comparing that felt by Ukraine`s supporters in the West and those who were always cynically predisposed toward the Orange Revolution. The U.S., Canada, Scandinavia and Central-Eastern Europe welcomed the Orange Revolution and supported Ukraine`s rapid integration into the West.
Among these countries, genuine disappointment is akin to that found among Orange supporters inside Ukraine, who feel let down and who are today recreating a Maidan-2, or protest tent camp, in Kyiv.
NATO as an organization welcomed the Orange Revolution and reiterated its open door policy toward membership. Until the June anti-NATO demonstrations in the Crimea, which cancelled planned military exercises, and the creation of the Anti-Crisis coalition, NATO was ready to invite Ukraine into a Membership Action Plan this year and membership in 2008-2010.
Western Europeans, particularly in the EU, exhibit a disingenuous Ukraine fatigue-lite. The EU has largely cold-shouldered the Orange Revolution, citing the failed referendum votes on the EU constitution, enlargement fatigue and the Turkish membership question for the EU not opening its doors to Ukraine. The European Neighborhood Policy Action Plan that Ukraine signed in February 2005 is no different than what would have been offered to Viktor Yanukovych if he had won the 2004 elections.
Western European EU members have had a cynical view of the likelihood of the Orange Revolution succeeding. This view is surprisingly similar to that found among Yanukovych`s voters and supporters of the Party of Regions, who repeatedly stated their pessimism of the chances of the Orange coalition remaining united. The crises in Ukraine are pointed to by Western European EU members as alleged proof of the correctness of their cautious position toward the country.
Unlike the U.S. and NATO, the EU has been unwilling to accept the important strategic ramifications of Ukraine`s integration into the West. West European EU members have been unwilling to upset relations with Russia, which is a vital source of energy supplies. Russophilia has fed a disingenuous Ukraine fatigue-lite.
OP-ED: By Taras Kuzio, Kyiv Post, Kyiv, Ukraine, Thu, July 20, 2006
====================================================
Dr. Taras Kuzio is a Senior Trans-Atlantic Fellow, German Marshal Fund, and Adjunct Professor, Institute for European, Russian and Eurasian Studies, Elliott School of International Affairs, George Washington University.
The article was monitored by The Action Ukraine Report (AUR) Monitoring Service, Morgan Williams, Editor.
If you see a spelling error on our site, select it and press Ctrl+Enter