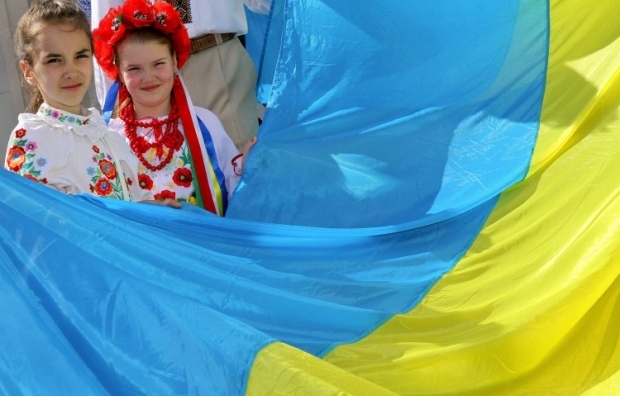 Week's milestones. High office puzzle solved; Donbas reflections; revolution in PGO
17:01, 25 August 2015
2 min.
179
The ruling party has managed to consolidate three of its wings into one, with a pro-presidential brand. Many thoughts on Donbas have been poured on the eve of Independence Day. The Law "On Prosecutor's Office" is gradually becoming a reality.
Ukraine has celebrated its National Flag Day and the 24th anniversary of the country's independence with the overwhelming majority of citizens proud of their national symbols, according to sociologists. March of Independence held in the heart of Ukraine's capital was also a manifestation of pride. The event saw the best units of the Armed Forces, while most participants actually had combat experience in Donbas conflict.
Preparation for a new political season further intensifies. It will be opened on August 31 when MPs are to meet in an extraordinary session to vote in the first reading for constitutional changes regarding decentralization. The psychological burden of having previously supported forwarding the bill for approval in Constitutional court (with 288 votes) will prevail over the lawmakers. It is unlikely that the deputies will repeat or improve this result on the last day of summer. However, 226 votes will be just enough to pass the bill, and this number seems quite realistic.
The situation in Donbas remains tense. Poroshenko believes there is no alternative to the Minsk agreements, while the first president of Ukraine Leonid Kravchuk called for the isolation of the occupied areas of Donetsk and Luhansk regions. There is no consolidated public opinion on this issue, neither is there a clear state policy regarding Donbas territories seized by pro-Russian militants. By the way, it still unclear whether local elections will be held on government-controlled eastern territories.
Meanwhile, the ruling party is on its way to unity. BPP [Petro Poroshenko Bloc]-Solidarity and Klitschko-led Udar have almost officially agreed on a merger. Kyiv mayor Vitaliy Klitschko is said to become leader of a new political force. However, it seems to be a rather weak consolation prize for a politician who gave up on a separate party in return for support in his fight for reelection as mayor of Ukraine's capital. Judging by the high spirits of Prime Minister Arseniy Yatsenyuk during the presentation of brand new Lviv patrol police, information on successful negotiations aimed at achieving another merger – between BPP-Solidarity and Yatsenyuk's Popular Front – can be indirectly confirmed. Yatsenyuk will remain government chief, while the reshuffle of ministers pompously announced by Yuriy Lutsenko will be no lottery but a celebration of political expediency. It is worth noting that rallying of party of power around the president will not be enough. The parliamentary majority must also improve radically the quality of its work, which will be extremely challenging in the light of approaching date of local elections.
Meanwhile, the tactics of Ukraine's Deputy Prosecutor General David Sakvarelidze proves effective. He is not afraid to publicly voice the existing problems associated with the reform of the prosecutor's office. As a result, Viktor Shokin signed an order approving the tests which will be required for selecting 700 new prosecutors. Apparently, this is reforms in action.
Yevgeny Magda
If you see a spelling error on our site, select it and press Ctrl+Enter