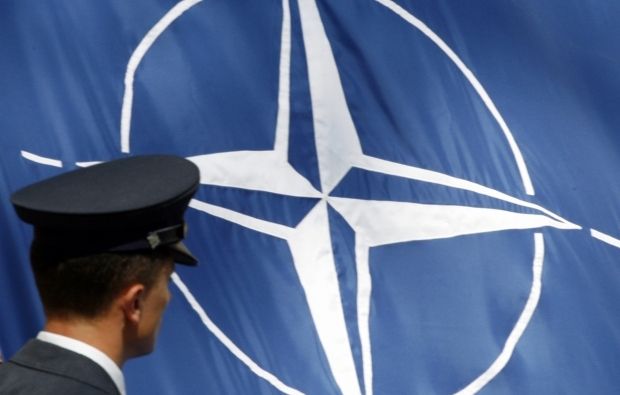 Acting chief of Ukraine's Mission to NATO: "Over the whole period of our bilateral relations, both sides have been taking turns in imitating trust"
08:47, 22 September 2015
8 min.
304
Interview
UNIAN sits with Yehor Bozhok, acting chief of Ukraine's Mission to NATO, to talk about the deeper cooperation between Ukraine and the North Atlantic Treaty Organization, the new standards for the Ukrainian Army, and the first steps on the path of the country's military reforms.
NATO Secretary-General Jens Stoltenberg is visiting Ukraine on September 21-22. Beside opening the joint Ukraine-NATO disaster response exercises together with Ukrainian President Petro Poroshenko at Yavoriv training site in Lviv region, Stoltenberg is attending, for the first time in NATO history, a meeting of Ukraine's National Defense and Security Council on military and defense reforms. Signing of the agreement on demining and improving army communications are also on the agenda of a two-day visit.
Against the background of this visit, UNIAN has spoken with Yehor Bozhok, a diplomat, acting chief of Ukraine's Mission to NATO, who was appointed on June 15. His predecessor Ihor Dolhov has been appointed Deputy Minister of Defense for European integration.
What has been done since the NATO-Ukraine Summit, held on September 4-5, 2014, in Wales?
It was the time when the alliance has decided to provide assistance to our country to strengthen its defenses and reform the armed forces according to the most advanced international standards.
In this context, the alliance has chosen several areas of work: reforming the system of command and control, logistics and standardization in the Armed Forces. In addition, NATO decided to help Ukraine develop a national cyber security system and also a system of rehabilitation of military personnel, especially those troops who were wounded during the Anti-Terrorist Operation in Donbas.
Among the achievements is [clear understanding of the need to] reform the system of command and control, and also the logistics and standardization systems, which are the backbone of any army. Unless we reform the backbone of the army in accordance with NATO standards, we can't proceed with reforming the rest.
This year NATO experts have studied and analyzed in detail the current system of command and control in Ukraine's Armed Forces.
And what was their assessment?
The assessment was very critical. The overall conclusion is that the system of command and control that has long existed in the Armed Forces is totally incompatible with NATO standards.
What does it mean?
The logic and the philosophy of our command and control system is inconsistent with the logic and philosophy used in NATO. Our system still resembles the one the Soviet Union had. Therefore, the first result, which we could not reach 24 years, and what we have achieved now - is the [understanding] the need to fully reform the system of command and control.
OK, we know the diagnosis… What needs to be done next?
We will see a detailed document shortly that will determine what should be done and what should be achieved to reform the command and control system in accordance with NATO standards. That is, together with NATO, we are developing a new model of command and control, which will be the core of reorganization of Ukraine's Armed Forces.
Are there any deadlines for implementing this strategy?
The President has outlined the terms quite clearly - it's by the year 2020. NATO sees this term as quite realistic. By the way, this can be confirmed by Georgian example. Georgia has started its work right after the Bucharest Summit, and now their command and control system and general organization of the Georgian army correspond to the NATO standards.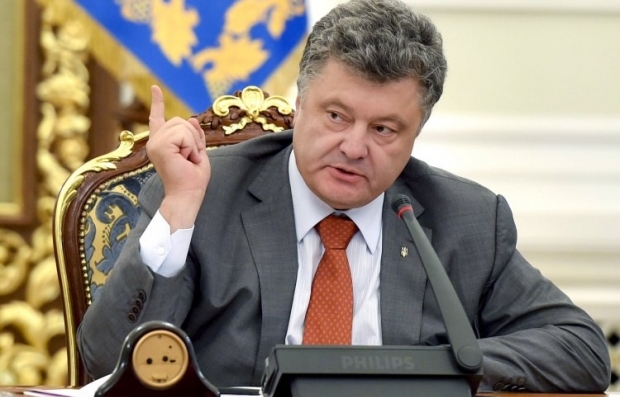 Poroshenko earlier announced the transition to NATO standards by 2020 / Photo from UNIAN
And who will be implementing this concept? The same old staff that have been around forever, or will it be the new people? Who will be building a new army?
It's a good question, which should be addressed to the President, who is Commander in chief of the Armed Forces. In fact, I can say that certain steps have already been made toward setting up proper human resource capacity for this reform. Stepan Poltorak was here. The partners were listening. His views, aspirations and intentions are totally in line with what has to be done to create a new army in Ukraine. Former head of Ukraine's Mission to NATO Ihor Dolhov was appointed Deputy Defense Minister, responsible for the international aspects of the ​​reform, and it is an absolutely logical step. He knows how to work, whom to work with, what to expect, and what to ask. Now I see that people who have experience in NATO are being appointed to top positions in various departments of the Defense Ministry and the General Staff. This seems significant to me.
What has been done regarding logistics and standardization?                     
The aim is to create a single centralized supply and procurement system, so that a senior official is just one mouse click away from checking how the property was used in any military unit. Of course, many people don't like it, because this is a really transparent mechanism to prevent corruption, but we have no other options.
And how are we to achieve this?
One option under consideration is to simply take one of the best existing logistics systems [a computer program] of one of NATO member states. But if the Ukrainian and NATO experts see that no existing version can be applied in Ukraine, then we will develop a new program together.
What is the time frame for completion of conformity assessment of these programs?
This process began in early 2015, but it has been moving slowly; there have been difficulties.
Whose fault is that?
First, there was a problem of mutual trust.
Why is that?
Because almost over the whole period of our bilateral relations, both sides have been taking turns in imitating trust. We have always said that we were deepening trust, but those were just words that did not coincide with real actions. Now we took to the stage when we need to really work together. But not everyone in Ukraine has understood it right away. Therefore, the process was slow. But, in the end, we have reached the final stage. We're talking about a month or two now.
Regarding standardization... The president said: "NATO standards," but we have been talking about them for so long…
Again, it's the talk against business. It's not my first time in the Mission of Ukraine to NATO, so I can say that we have been engaged in issues of NATO standards, analyzing and sending information to our government for ten years. Another thing is what has been done with all this information.
The process of standardization is aimed on the one hand at the Ministry of Defense and the Armed Forces, as they are customers of arms and military equipment, and on the other - at the defense industry, as manufacturer.
What we need is to arrange the work so that the customer ordered weapons and military equipment in compliance with the new standards, while the manufacturer provided these products, produced by the new standards.
First, it is necessary to change all the documents of the Defense Ministry and all the requirements that we have on all elements and the military goods, bringing them in line with NATO standards. I am pleased to note that this process has already started.
And why should we change all of this?
Because it is simply better. That's all.
What have we done for starters?
We started with the uniform. When the ATO was unfolding, the situation was catastrophic. It was only due to the help of the Ukrainian citizens, the volunteers, that our country had some time to launch the state-run mechanism.
So, has anything worked at the state level before that time?
It turns out that it hasn't.
Was it such a mess?
It has all been destroyed. There were only loud statements. Only a year ago, we realized that those were only blank statements. In reality, nothing has been done.
Returning to standardization, it is also needed so that the Ukrainian defense industry could provide our army in accordance with the standards that we are implementing, and help it become competitive in foreign markets, because the lion's share of foreign markets requires military products and products of dual use compliant with NATO standards.
But Ukraine was among the leaders in the arms market in previous years…
But what kinds of markets have we had?
For example, Africa...
And what were we selling? It's no secret, what we have supplied to Africa? It was obsolete military equipment. Those are not competitive products. We also sold some spare parts, mostly to our northern neighbors [Russia], while they were manufacturing weapons with their use.
Now that the military-technical cooperation with Russia has been completely suspended, we have no choice but to seek other opportunities. And other opportunities mean other standards. I am pleased to note that our defense industry has quickly understood it, and began to shift its focus.
Any examples?
NATO has a special mechanism for cooperation in the area of defense products and technologies. This is the so-called Conference of National Armaments Directors. It is great that the representatives of our industry attended this event. What did they go for? For standards and experience, in the search for ways of establishing cooperation.
There are more and more orders from our Defense Ministry for goods that comply with NATO standards. So, in order to get a defense order and make money, they have to make products in accordance with NATO standards. I'm not saying it's an easy process or that everything will change tomorrow, but the very fact that the movement has begun in this direction, is a good indicator.
It is very important that we are seeing domestic competition; various defense companies make new products quickly. The demand is huge, the products are needed now. So, if someone reorganizes slowly, they will lose orders. It all needs to be done now.
NATO also wants to do something right now. Therefore, today, we have jointly decided to launch pilot projects to meet the most urgent needs.
The first one is supporting the ATO forces with modern means of secure communication in line with NATO standards. The second is creating of two pilot logistics centers in Ukraine for the new (NATO-type) Armed Forces.
There is another thing. As you know, after occupying Crimea, Russia has seized our air traffic control station, which provides air traffic control and management over the entire Black Sea area. The international community has not recognized Russia's jurisdiction over that station, and therefore no airline can use its services. To meet the urgent needs, Ukraine's air traffic service has already set up cooperation with its Turkish colleagues, which helps us continue to monitor the airspace and provide air traffic control services over the Black Sea. It should be noted that these services are well paid.
To restore full ability to control the air space and air security, a pilot project will be soon launched on Ukraine's accession to NATO's so-called regional air security. There have already been several visits of experts, and the object to be connected to the system has been determined. It is important that Ukraine will not spend its own money on this project, as it will be financed by our partners.
What will it be like, exactly?
Existing air traffic towers across Ukraine will be modernized, NATO will provide new equipment to be installed there.
If we are talking about pilot projects and trust funds, the NATO Secretary General said in June that a new fund for demining and strengthening Ukrainian capabilities in the field of mine-clearing will be launched shortly.
REUTERS
The work and cooperation between Ukraine and NATO in this direction is already underway. One hundred and ten Ukrainian specialists have already been training at the NATO center in Madrid and training centers in Slovakia. Germany has donated fifty sophisticated new mine detectors to the pyrotechnic units of Ukraine's State Emergency Service (SES). A project to restore logistical capabilities of the pyrotechnic units of the SES in Donetsk and Luhansk regions, where everything was completely looted, everything was stolen from there.
NATO launched a special project worth nearly EUR 1 million in order to fully restore these two units with the best international standards. It is already been implemented, and it is being agreed, what technical means are to be delivered to Ukraine.
At the final stage of NATO approval is also a joint Ukrainian-Norwegian six-month project worth EUR 450,000 (funded by NATO) on developing a brand new 3D mine detector, which will then be put to use by the SES and the Defense Ministry.
From Slovakia we have received several "harvesters," machines that sweep the minefields without human intervention. The work is already in progress, it only needs to be formalized. The launch of the trust fund can only be announced when the leader state is determined. This is an internal NATO procedure. I hope it is  completed soon.
On what trust funds and projects can we expect?
Strategic communications and the fight against propaganda. This is an outstanding problem not only for Ukraine, but also for the whole Europe and the West in general. There is an understanding that Ukraine and NATO should organize appropriate interaction. I expect that this will be done in the near future.
In addition, we expect that NATO will help us in restoring the Navy. I hope that the final decision on this matter will be announced shortly.
Ukrainian Navy headquarters has moved to a new location, so it must be equipped properly. We will get help.
We also need to develop a doctrine on maritime security. And I hope, this will be done with NATO assistance.
We need the Coast Guard and the logistical means for it. I am hoping that we also get this assistance from NATO. We need new military vessels as well, and I believe that NATO will help us. We need the Ukrainian seals as well. I hope that our seals will be learning and training according to the new philosophy.
Do we need a submarine?
Honestly, I think that we still don't know. This is why we need a doctrinal document. We need to understand what threats we have, how we are to deal with them, and what means we need to achieve the result. This is serious work. Maybe we need Mistrals? Experts should have their say. That's the point: before starting to build something, we must understand what we need.
I am optimistic about the future of Ukraine's cooperation with NATO and truly believe that all processes will finally focus not on words but on action.
Iryna Somer
If you see a spelling error on our site, select it and press Ctrl+Enter