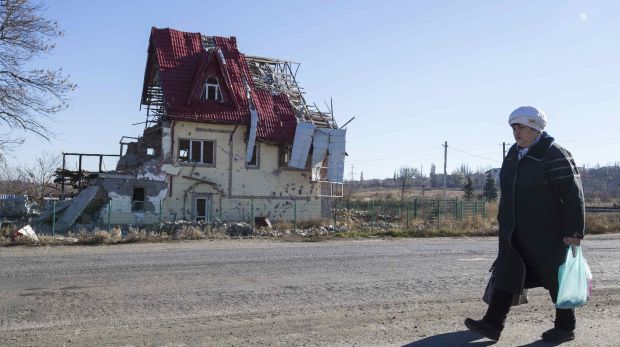 Week's milestones. Diplomatic transit, Nadia's battle, and nursery in Rada
18:28, 06 October 2015
2 min.
164
Ukraine faces an uphill struggle for reintegration of Donbas and Crimea. Nadia Savchenko continues her battle against the Russian regime. Volodymyr Hroisman offered female MPs an innovation, which was publically disapproved.
Petro Poroshenko's brilliant address during the debate at the 70th session of the UN General Assembly was largely offset by the outcome of the Normandy Four talks. It's not just that he called Vladimir Putin an aggressor in New York, and then he was forced to shake his hand in Paris. The problem is wider in scope: the Ukrainian society in general is expecting swift decisions solely in favor of Ukraine, neglecting the fact that the European Union wants anything but the flaming conflict on its borders and a Russian nuclear threat. Our country will is yet to fight fiercely for the return of its territory, and this is not a one-day battle, mildly speaking. Returning Donbas is a difficult and laborious process that may take years. Authorities need to learn how to engage in a dialogue on this subject with the public, while the opposition shouldn't jump onto a sled of joint action, "kindly" provided by Putin and his puppets. The struggle for the restoration of the country's unity must become a national idea, and a subject of manipulations.
In a game to resolve the Donbas conflict Russia has an opportunity to play its puppets from the breakaway "DPR" and "LPR", while Ukraine only has to rely on its own capabilities, largely undermined by war and the lack of necessary reforms. Therefore, official Kyiv will have to constantly maneuver and try to defend its interests in adverse conditions. Starting the pullback of weapons with caliber under 100mm, the Ukrainian military promise that they will not allow militants to take advantage of it.
The most famous Ukrainian female military officer, Nadia Savchenko, is continuing an unequal battle in a Russian court. It was initially obvious that the process had nothing to do with justice, and that it would end in a conviction. Nevertheless, Nadia keeps her spirits high and stands strong with dignity. The issue of Savchenko, Sentsov, Kolchenko and other Ukrainian prisoners in Russia was also on the Paris agenda, but no one really expects the Kremlin dictator's mercy.
REUTERS
Parliamentarians wound up their working week in the constituencies on a positive note. While presenting his plans for reforming the Verkhovna Rada, Volodymyr Hroisman announced turning one of the parliament's offices into a nursery, which female MPs and Rada administration employees could take advantage of. Contrary to expectations, this "European-style" initiative saw no fervent support. Not that it's bad, but the reason for its public disapproval is quite simple: the voters believe a more effective work of the parliament is far more important than improving the working conditions of the people's servants.
Yevgeny Magda
If you see a spelling error on our site, select it and press Ctrl+Enter